More than 500 artifacts were discovered in six sacrificial pits.
Chinese archaeologists have unveiled the results of new excavations carried out recently in the sacrificial pits of the ruins of Sanxingdui, an ancient city in southwestern China. They managed to find more than 500 relics, which are more than 3000 years old.
As Xinhua reported, the important new discoveries shed light on the history of the development of Chinese civilization. The finds were made during excavations in the ruins of the city of Sanxingdui, which flourished several millennia ago in what is now the Sichuan province.
Archaeologists unearthed more than 500 artifacts from 3000-year-old Chinese ruins
Archaeologists have discovered six previously unknown sacrificial pits in the Chinese ruins and over 500 different objects, which are about 3000 years old. The most valuable artifacts were discovered when examining four of the six excavated pits. They contained cultural relics, including fragments of gold masks, gold foil, bronze masks, bronze trees, and a large number of ivory items, including miniature sculptures.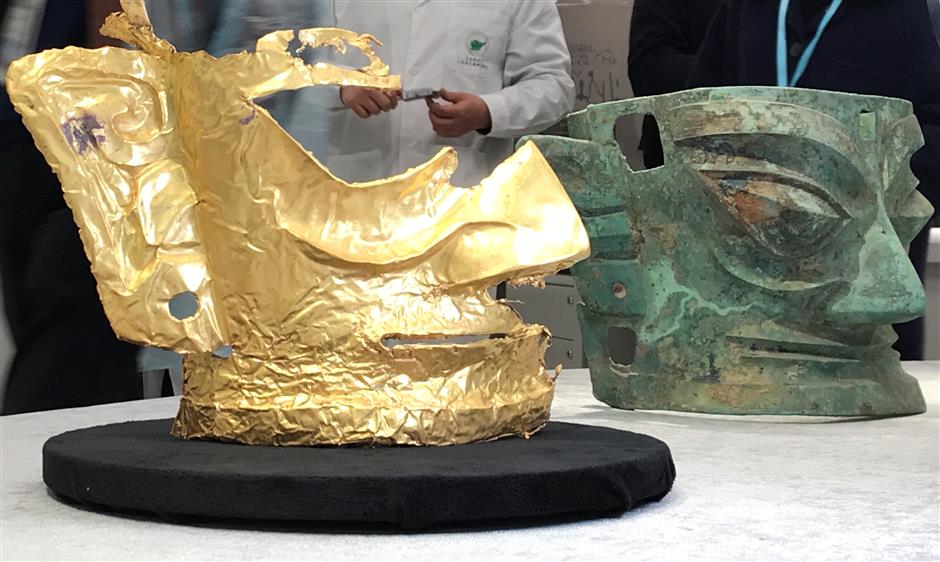 Particular attention is drawn to the golden mask taken from the sacrificial pit No. 5. Most of all archaeologists were struck by its size. It turned out to be a rather large product, 23 centimeters long and 28 centimeters high.
Unfortunately, the researchers managed to find only half of this mask, but even the fragment recovered from the ground weighs 280 grams. Lei Yu, the head of the excavation, estimated that the entire mask could have weighed over 500 grams.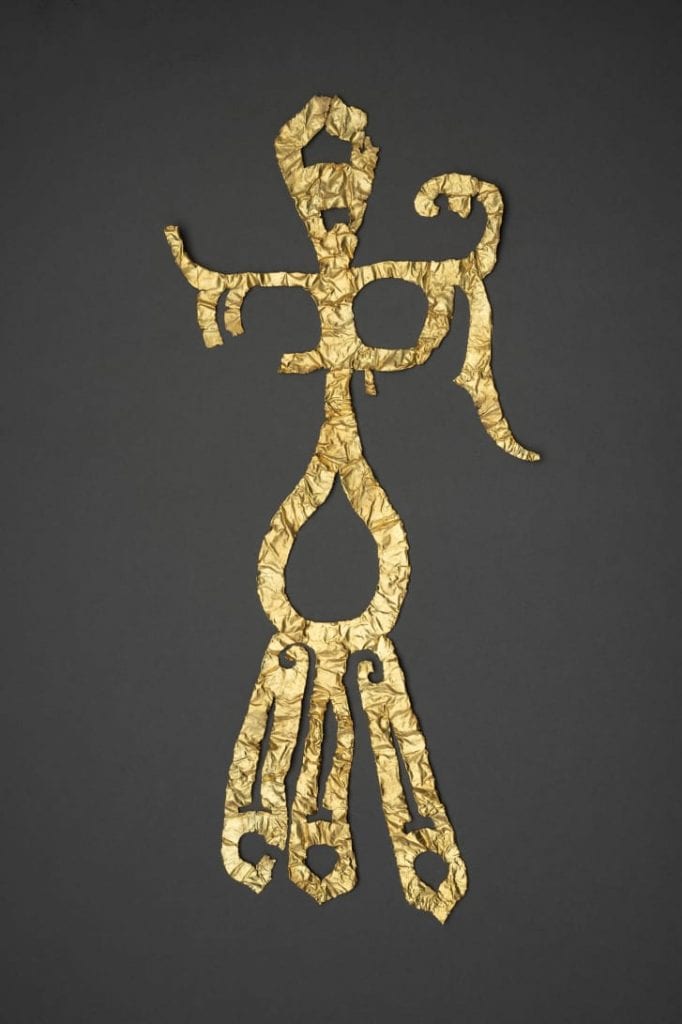 Another gold foil mask was found in sacrificial pit No.1. It is much lighter than the aforementioned relic. Its distinctive feature is a raised and pointed nose. Scientists believe that this mask was originally attached to the face of a sculpture. In sacrificial pit No. 2, they found similar golden masks but they were badly damaged.
Also, archaeologists have discovered the remains of silk and textiles, and these are the first such finds in Sanxingdui. The discovered artifacts belong to the period of the ancient kingdom of Shu. It is believed that this was one of the largest centers of silk production in China, and it is believed that this production may have originated in the kingdom of Shu.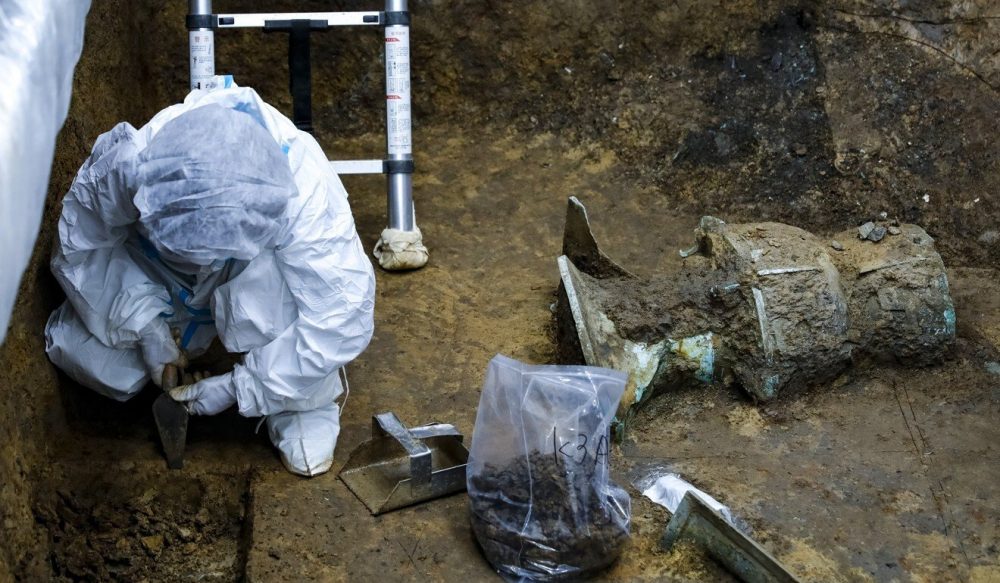 We add that the newly found sacrificial pits are located next to two sacrificial pits discovered back in 1986. They have a regular rectangular shape, their area varies from 3.5 to 19 square meters. Probably, all together in ancient times, they formed a ritual complex in which people of the ancient Shu civilization made sacrifices to the gods of Heaven and Earth and their ancestors, and also prayed for prosperity and peace.
The ruins of Sanxingdui are called one of the greatest archaeological finds of mankind in the 20th century. This place was accidentally discovered by a farmer while he was digging a ditch in the 1920s. To date, an area of ​​about 12 square kilometers has been excavated, more than 50 thousand various relics have been found.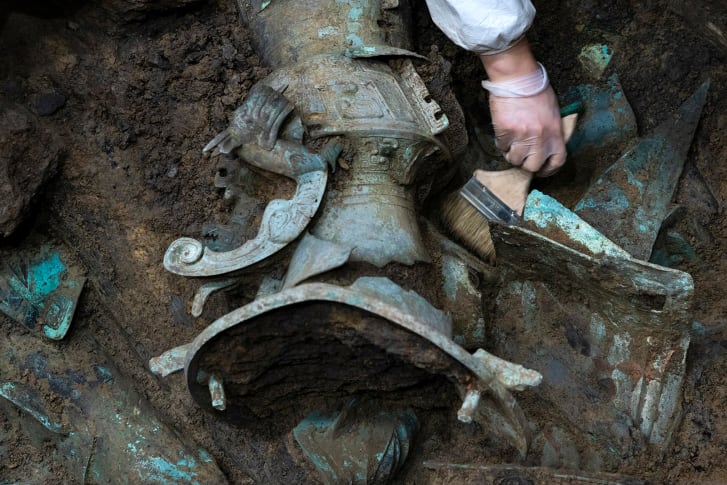 By the way, in 1986, in the sacrificial pits of Sanxingdui, several graceful bronze heads were found, on which golden masks were worn. The ruins themselves are located in the vicinity of the modern city of Guanghan, about 60 kilometers from the provincial capital of Chengdu.
Sanxingdui is considered to be the remnants of the legendary Shu Kingdom, which arose no less than 4,800 years ago and existed for more than 2,000 years.
Research in recent years has shown that the Shu kingdom had extensive trade ties. Artifacts similar to bronze objects from Sanxingdui were found by archaeologists in the central plains and in other areas along the Yangtze River.
---
Join the discussion and participate in awesome giveaways in our mobile Telegram group. Join Curiosmos on Telegram Today. t.me/Curiosmos
---
Sources:
• Global Times. (n.d.). Gold mask among 500 relics found in prehistoric sanxingdui RUINS; discoveries to shed light on China's cultural origin.
• Holland, O. (2021, March 22). Archaeologists uncover 3,000-YEAR-OLD gold mask in southwest China.
• Mamadou. (2021, March 22). Treasures from mystery civilisation could rewrite history of China.
• Xinhua. (n.d.). China announces new major discoveries AT Sanxingdui ruins.
Share Now