4,300-Year-Old Ancient Egyptian 'Superstructure Tomb' Found by Experts at Saqqara
Scientists excavating an archaeological site in Egypt have discovered the tomb of a Fifth Dynasty dignitary called Khuwy during an excavation and documentation survey carried out in South Saqqara, reports Ahram Online.
Despite the fact that the tomb was looted in ancient times, archaeologists found the dignitary's remains scattered across the tomb. The resting place of Khuwy was found in the Saqqara Pyramid complex not far from Cairo.
The Egyptian noblemen, who lived during Egypt's fifth dynasty was found to be buried within a superstructure with an L-shaped offering chamber, which was decorated in ancient times with various reliefs.
According to reports, only the lower parts of the reliefs remain visible today, as the white limestone blocks of the tomb were reused in the construction of other buildings.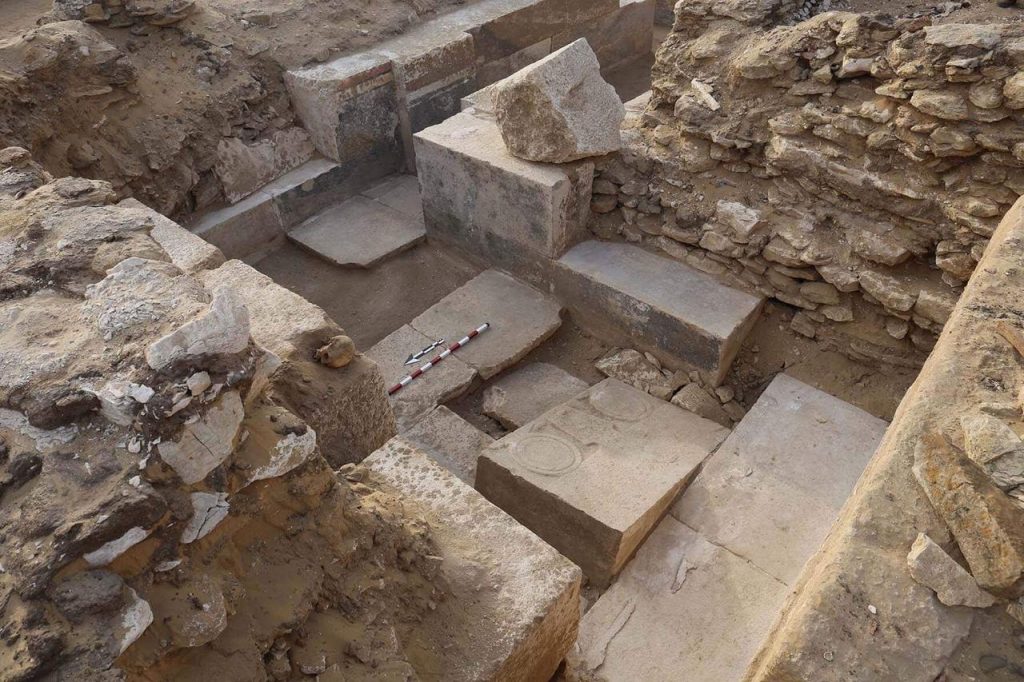 As noted by Mostafa Waziri, secretary-general of the Supreme Council of Antiquities the archeological mission has discovered at the north wall of the tomb, the entrance to a unique substructure, thought to have been inspired by the design of similar substructures of the royal pyramids of the Fifth Dynasty.
Speaking to Ahram Online, Mohamed Megahed, head of the archaeological mission, explained that the archaeological mission discovered the undecorated burial chamber via two entrances in the west wall of the antechamber of the tomb.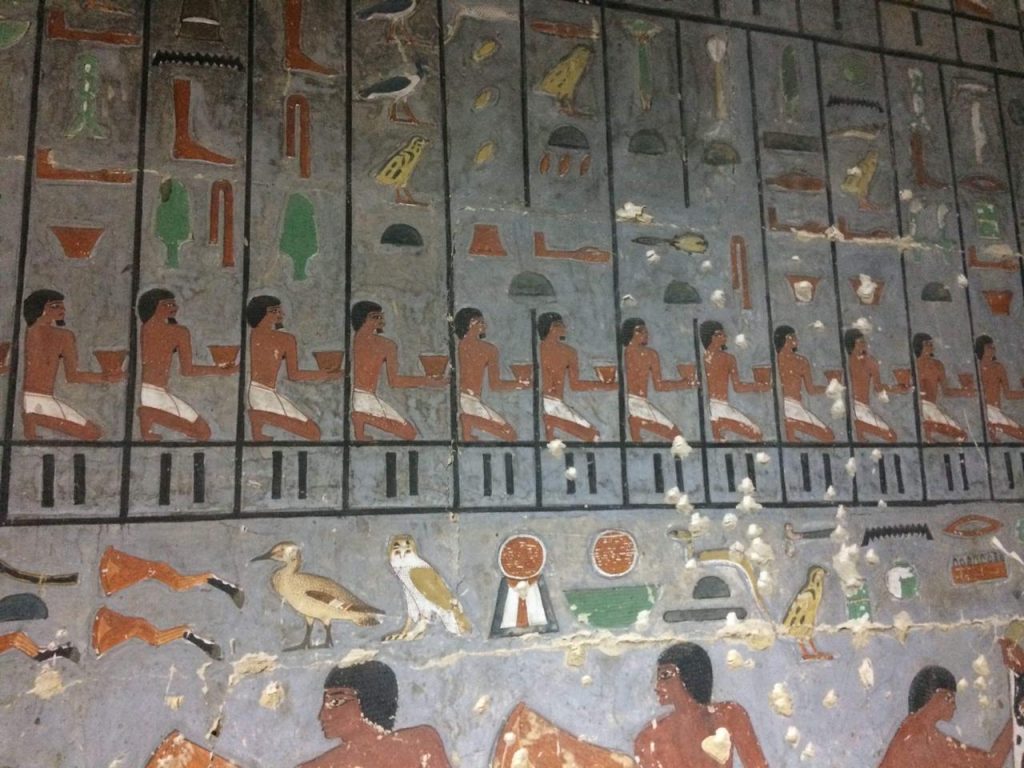 "It seems that the space of the burial chamber was almost completely filled with a limestone sarcophagus, which was found entirely destroyed by ancient tomb robbers," Megahed explained.
"The discovery of this tomb stresses the importance of Djedkare's era, and the end of the Fifth Dynasty in general," Megahed added.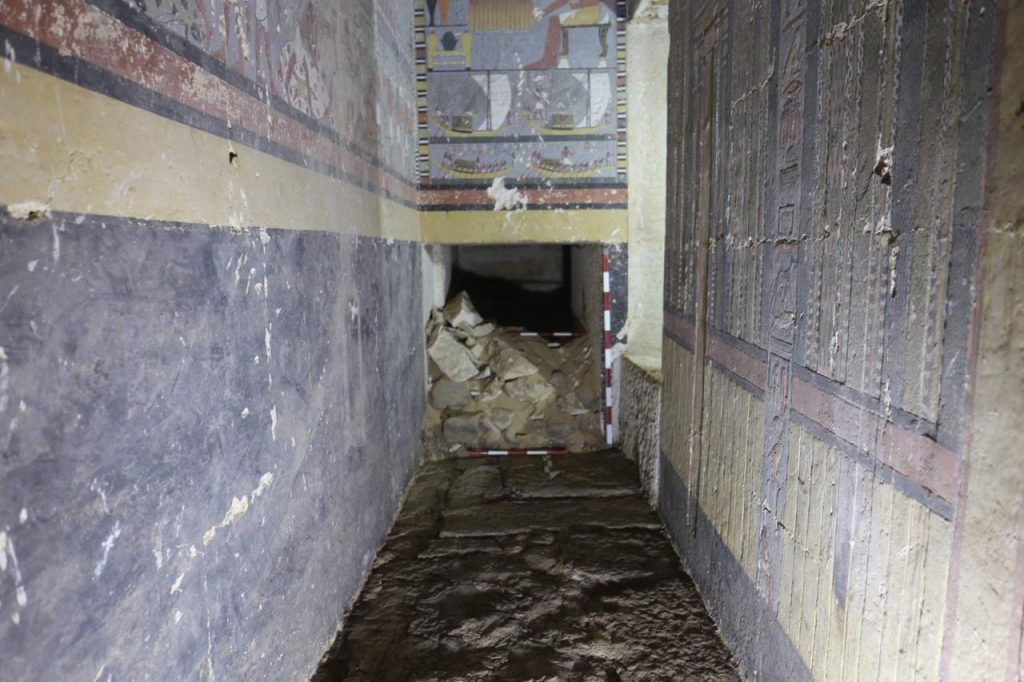 According to reports, the archeological mission also discovered the remains of an ancient Egyptian queen, believed to have also lived during the Fifth Dynasty in the same pyramid complex.
Archaeologists revealed that the queen's name was Setibhor. She is thought to have been the wife of king Djedkare.
Her name was only recently found on the column made of red granite in the newly uncovered portico of the Queen's complex.
According to Ahram online, the inscription was carved in sunken relief on a rectangle located on top of the shaft of the column, and reads: "The one who sees Horus and Seth, the great one of the hetes sceptre, the great of praise and king's wife, his beloved."