A bright star in the constellation of Orion is mysteriously dimming, and astronomers don't know why.
We've got another cosmic mystery at our hands. Betelgeuse, the ninth brightest star in the sky and part of the constellation Orion, continues to darken in a process for which astronomers find no explanation.
There's something going on with Betelgeuse, but we just can't fully explain what.
The star, a red supergiant, approaches the end of its life before becoming a supernova, but that is not expected to happen before tens of thousands of years or so. Then why is it dimming mysteriously? Have scientists miscalculated its faith, and is it going supernova now?
In October of 2019, astronomers at the University of Villanova, Edward Guinan, and Richard Wasatonic were the first to report the recent dimming of Betelgeuse, which is 650 light-years away.
Now, a new post published in The Astronomer's Telegram, the researchers report a greater attenuation of Betelgeuse. They also point out that although the star is still dimming, its dimming speed is slowing down.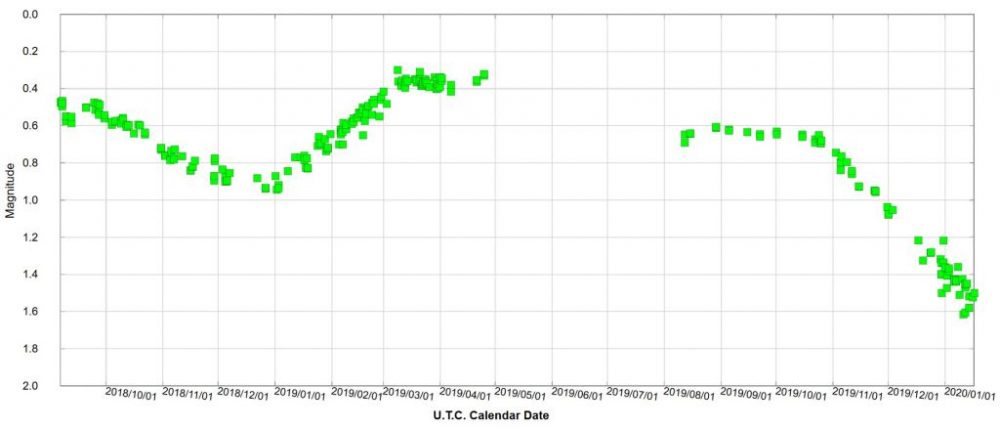 Astronomers argue that specifically, Betelgeuse's temperature has been reduced by 100 Kelvin since September 2019, and its luminosity has been reduced by almost 25 percent in the same period of time.
According to all these measurements, the star's radius has grown by approximately 9 percent. This inflammation is expected as Betelgeuse ages, reports Universe Today.
Betelgeuse is known as a semi-regular variable star, which means that its brightness is variable. One of its cycles is approximately 420 days, and another is approximately five or six years. A third cycle is shorter, with around 100 to 180 days. Although most of its fluctuations are predictable and follow these cycles, some are not, such as the current dimming spotted by astronomers.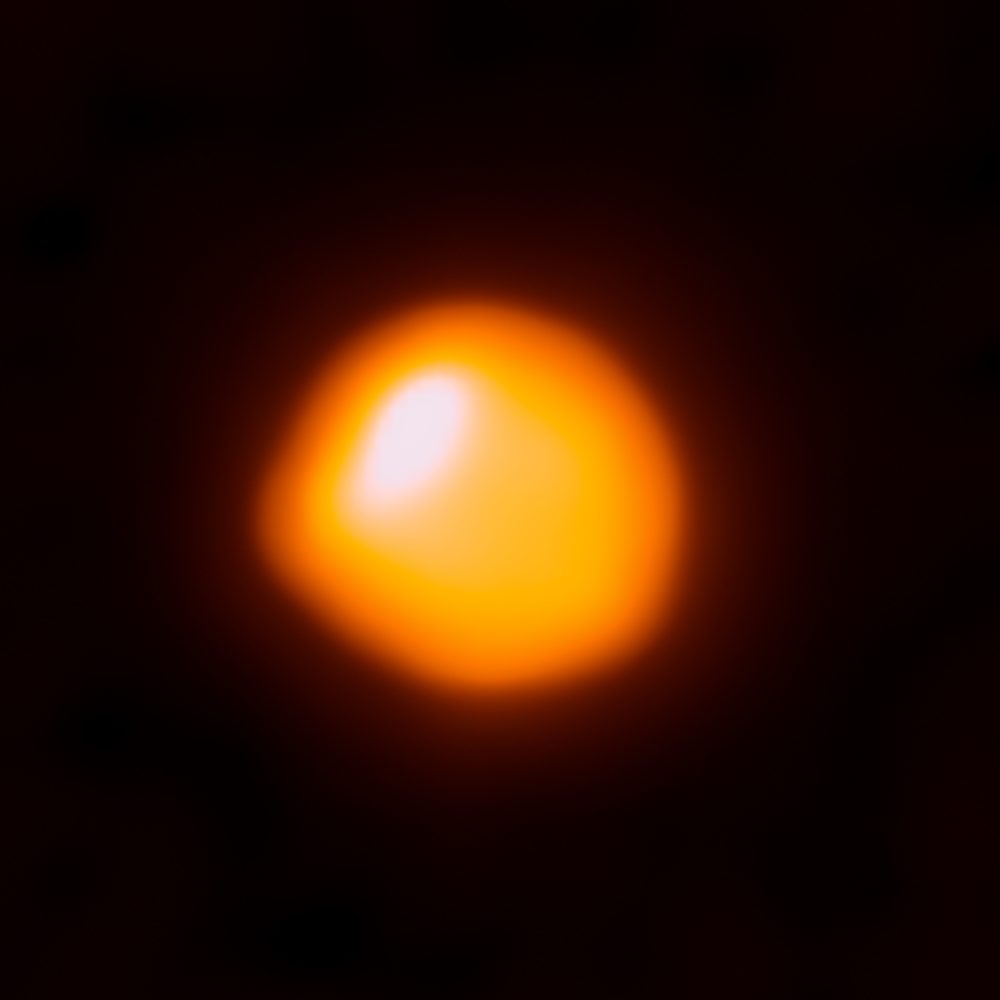 Astronomers have been monitoring Betelgeuse for a long time.
Visual estimates of the star, date back approximately 180 years, and since the 1920s, the American Association of Variable Star Observers (AAVSO) has taken more systematic measures.
About 40 years ago, astronomers at the University of Villanova began taking systematic photometric measurements of Betelgeuse's brightness.
The photometry data of the last 25 years is the most complete, and according to that data, the star is as dim as it has ever been.
But why?
Whatever the cause, the end of Betelgeuse will result in a supernova.
At this time, it is unknown if the current dimming of the star is directly related to the imminent cataclysmic death of an unstable star.
As Guinan and Wasatonic say in their paper, "Betelgeuse's unusual behavior must be observed closely."
When Betelgeuse eventually goes supernova, it will be the most fascinating scene of nature witnessed by any human.
When Betelgeuse becomes a supernova, it will be the third brightest object in the sky, after the sun and the full moon, although some estimates say it will be even brighter than the moon.
Share Now