No one knows what its purpose is or was. But there's a massive megaphone in the middle of "nowhere."
It sits in the middle of the desert, tightly bolted onto two rocks that sit on a 100-foot hill, placed in the remote desert not far from the towns of Baker and Ludlow.
But why would anyone attach a massive megaphone in the middle of the desert?
What was its purpose? Did it serve as an old warning system? Was it part of a secretive weapon? Was it a prank? Or did little green men drop it off before returning to the cosmos?
People who visit the area have searched for explanations about its origin and purpose. Still, neither tourists nor historians are able to find a satisfactory explanation that would solve the mystery being this massive object. The weird object measures just over 8 feet in length and is estimated to weigh over 200 kilograms.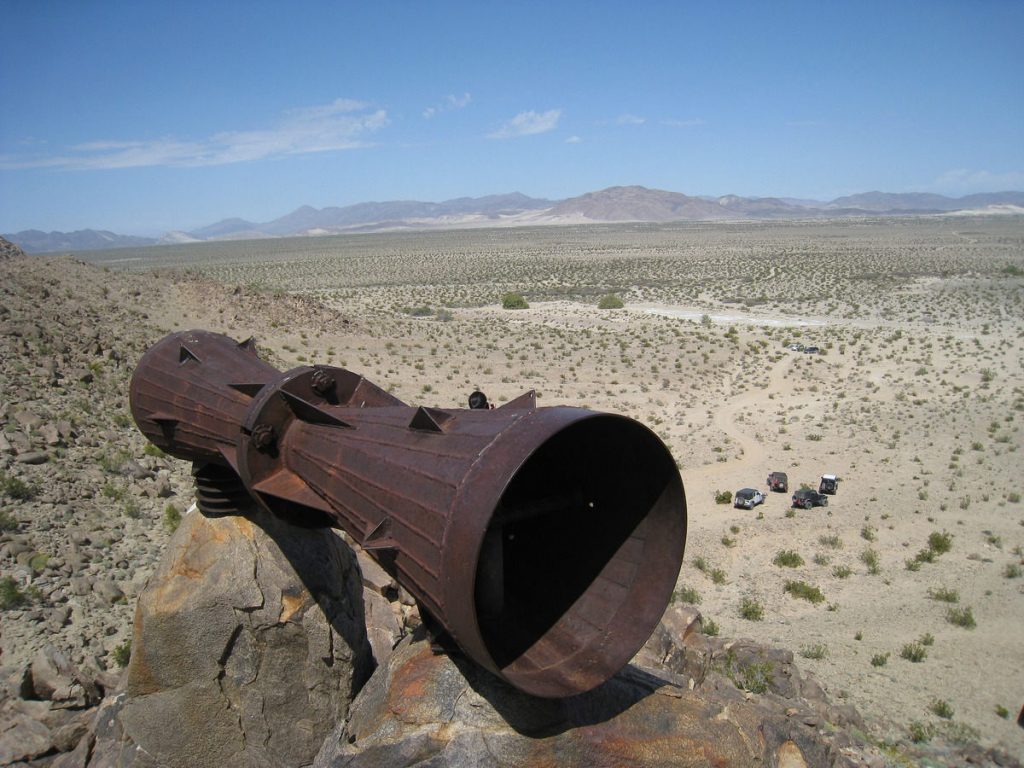 One theory says that the US military installed the megaphone as a sirene amplifier to warn locals when the military was performing tests in the area. (That explanation makes the most sense).
Another theory says that it was part of a weird ritual and that people would gather around it worshiping mysterious entities.
Others say it was just a prank, and someone thought it would be a great idea to place the 'dysfunctional' artifact in the middle of the desert, so people like us would write about and theorize about its possible 'otherworldly origins.'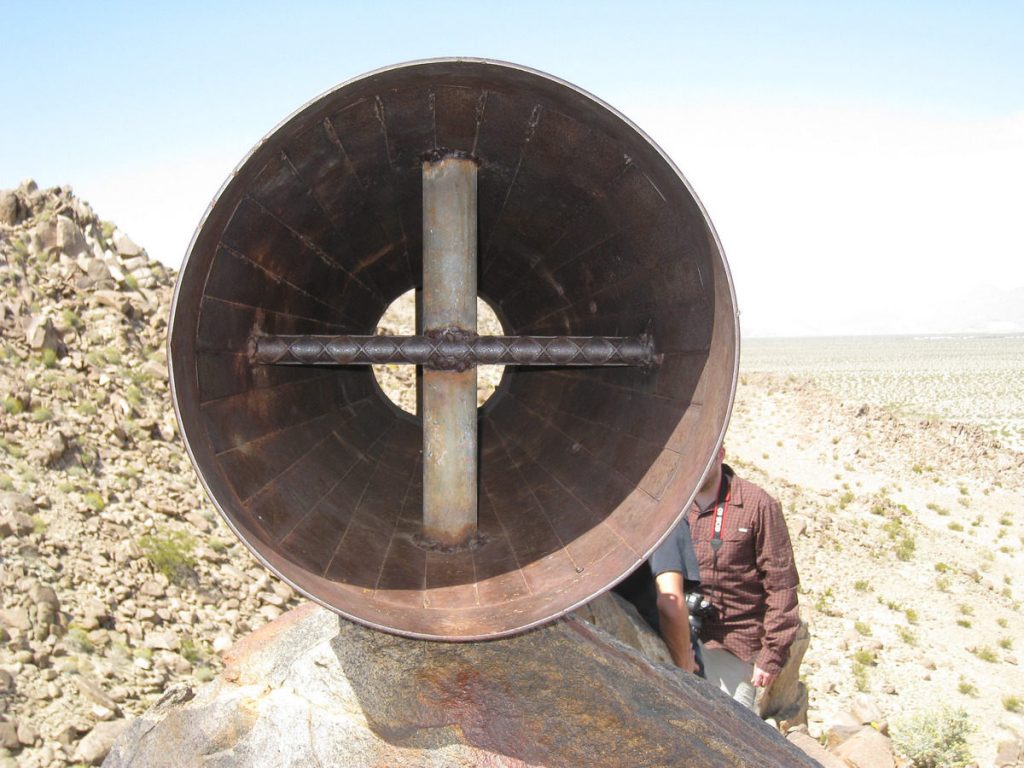 But the object may have had some sort of use. Some believe that the massive megaphone acted like a gigantic musical instrument and that people would attach animal skin or similar type of fabric to one end, using it as a massive drum.
The Google Earth coordinates for the "megaphone" (latitude and longitude) are 35° 0'19.44″N 116° 11'47.04″W.
---
Join the discussion and participate in awesome giveaways in our mobile Telegram group. Join Curiosmos on Telegram Today. t.me/Curiosmos
Share Now