A Planet Six Times the Mass of Earth May Exists Around Earth's Closest Neighboring Star, Proxima Centauri
Earth's Nearest Neighboring Star home to the nearest exoplanet to Earth may have a companion.
Dubbed Proxima C, astronomers have spotted a candidate planet orbit around one of the closest stars to Earth: Proxima Centuari, a dim, red dwarf located around 4.2 light years away.
The Proxima Centauri System is already known to be home to one planet, an Earth Sized alien planet called Proxima b. This not-so-distant alien world has an estimated mass of around 1.3 times that of the Earth. It was discovered in Augusts of 2016 and dubbed Earth 2.0. However, recent studies have questioned its habitability as astronomers theorize the world is subject to stellar wind pressures of more than 2,000 times those experienced by Earth from the solar wind.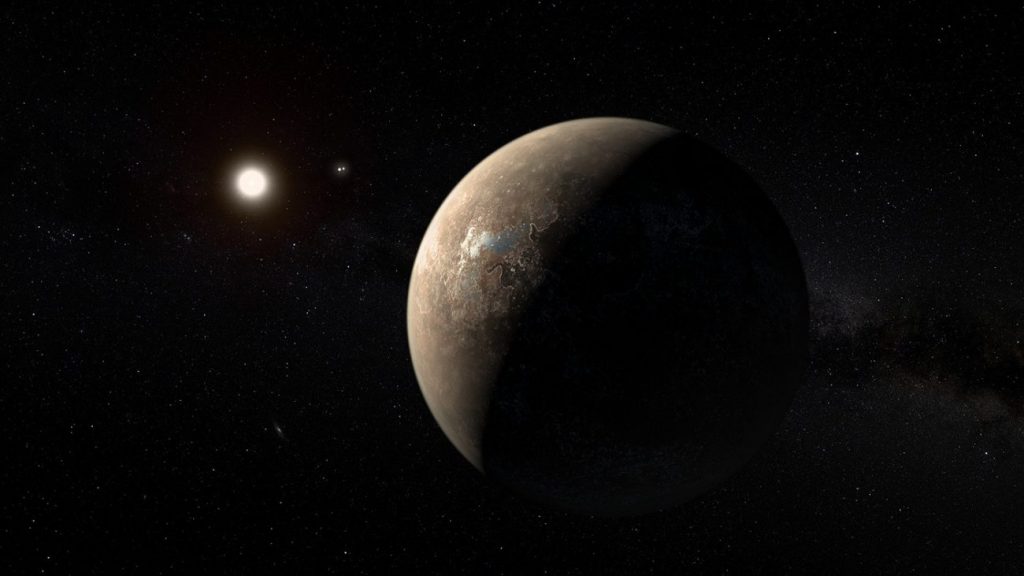 "It is only a candidate," Mario Damasso, of the University of Turin in Italy, said during a Breakthrough Discuss conference at the University of California, Berkeley, which was also webcast live.
"This is very important to underline."
The world, Proxima c, the planet remains unconfirmed for now, although astronomers say if it exists, it is most likely a super-Earth, six times the mass of our planet. Furthermore, astronomers calculate it most likely has a 1900-day orbit, meaning the planet is most likely inhospitable given the criteria we have for life to develop on a planet.
It circles its star around 1.5 times the Earth-sun distance from Proxima Centauri.
So how do we know the planet is most likely there?
The 'discovery' comes after an expansive multi-year data-set that first revealed Proxima b—with the addition of more than 60 further measurements of the star taken in 2017, reveals Scientific American.
The measurements of the star, taken in 2017 were primarily gathered through the European Southern Observatory's HARPS instrument, which looks for potential exoplanets by the wobbling the planets induce on their host star.
This 'wobble' can give astronomers a pretty good estimate of the exoplanet's mass, while the 'wobbling' period can offer clues about the planet's orbit.
To find out whether or not there is another planet orbiting Proxima Centauri, scientists will use the HARP instrument for follow-up studies in combination with other ground and space-based observatories.
ESO's next-generation planet-hunting ESPRESSO instrument on the Very Large Telescope in Chile, is one of the most advanced pieces of tech that has the ability to detect the wobble caused by the candidate world with even higher fidelity.
Damasso and Fabio Del Sordo of the University of Crete revealed that they are confident in the detection but stressed that it is preliminary.
The European Space Agency's star-mapping Gaia spacecraft could also spot the planet if it exists.