Artificial Intelligence was asked what the last selfie on Earth would look like. What it drew is apocalyptic and chilling.
Artificial Intelligence has become very popular. Not only is it helping astronomers explore outer space and find vast amounts of trees on Earth, but AI has many other valuable appliances.
Even though artificial intelligence may be very useful for humankind, many experts have warned we must learn how to control it, so things do not get out of hand. In addition, many experts in the field have raised concerns about the rapid development of AI and how we need to have clear protocols in place in order to handle it.
Not long ago, we reported about LaMDA, Google's most advanced AI, and how a former Google engineer had claimed that the AI had become sentient. The engineer had argued that the AI had become so advanced that it considered itself a person. Eventually, law firms got involved, backed out, and the story faded.
DALL-E
Another increasingly popular AI is DALL-E and its successor DALL-E 2.
DALL·E is a 12-billion parameter version of GPT-3 specifically trained to generate images from text descriptions using a dataset of text–image pairs.
According to its website, it can anthropomorphize animals and objects, combine unrelated concepts in plausible ways, render text, and transform existing images. The AI, created in 2021, has become famous for its ability to turn almost any idea into images.
According to The Big Issue, DALL-E was named after Pixar's Wall-E.
https://twitter.com/EvanKirstel/status/1553150696047910917
Robot Overlords, a TikTok account, decided to ask DALL-E what the last selfie on Earth would look like. Perhaps unexpectedly, the AI did not reveal great things but terrifying apocalyptic scenes. The results are even disturbing.
From the question, several images were generated, usually showing mutilated humans holding phones as chaos erupted around them.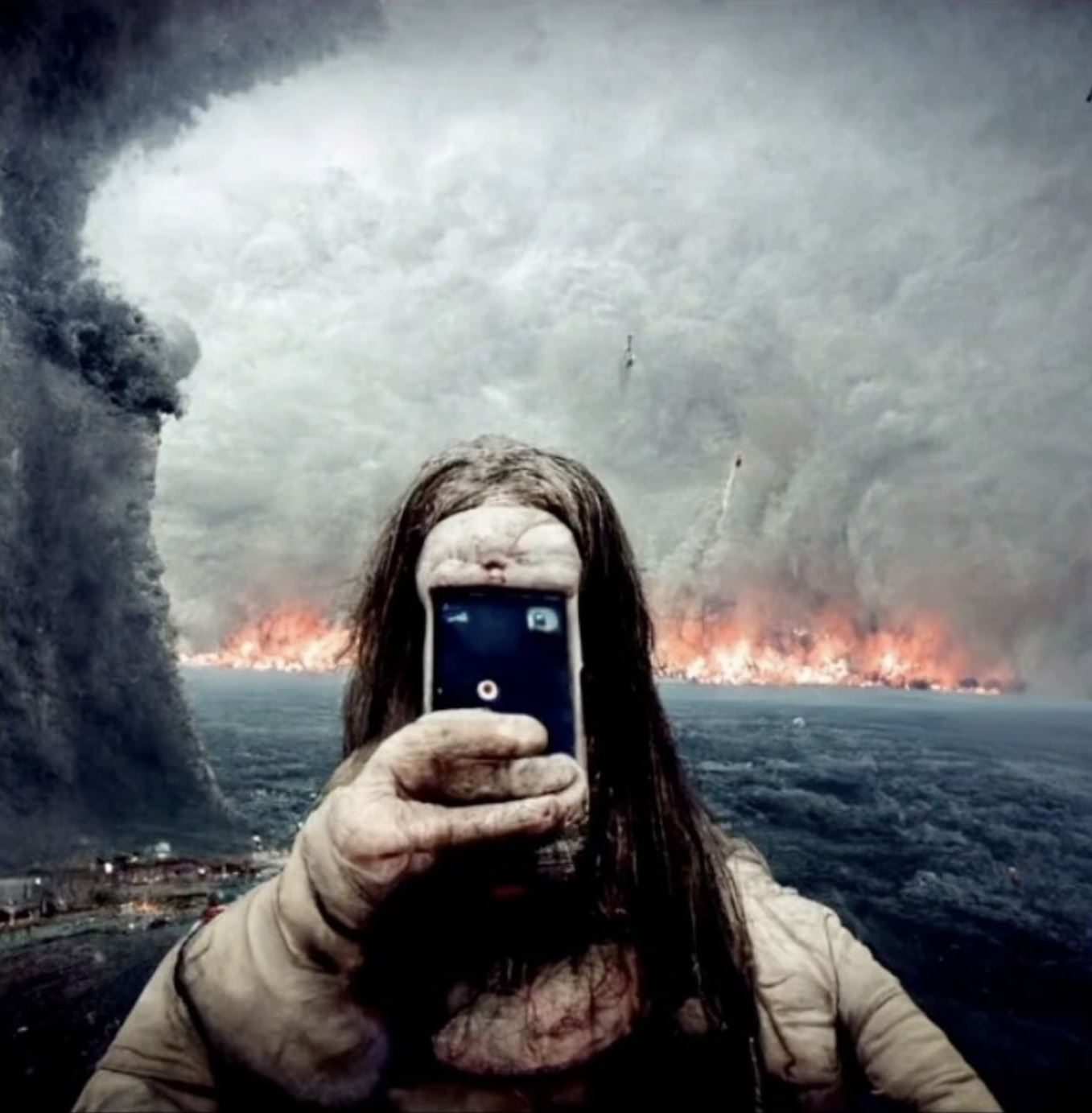 The internet discovered this year that the DALL-E image generator could create hilarious and disturbing images.
In a recent article, we asked what a black hole would look like on the inside, and here's what it revealed.
Having gained popularity, it is currently undergoing a name change and redirection to a new website.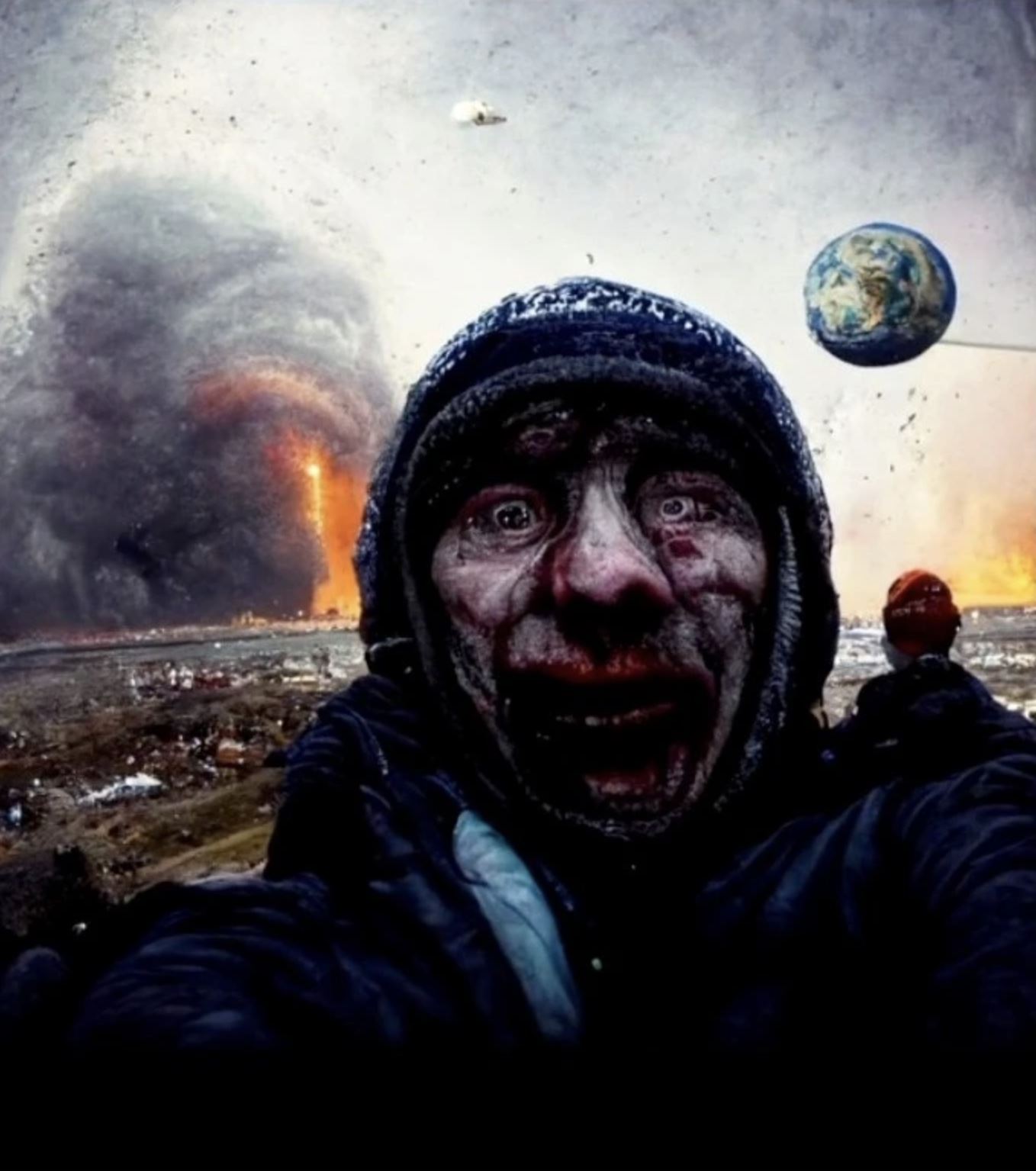 OpenAI has created another AI called DALL-E 2 that can also generate unusual images. This change was made to avoid confusion with the original AI.
"It receives both the text and the image as a single data stream containing up to 1,280 tokens and is trained using maximum probability to generate all the tokens one after another," OpenAI explains.
"This training procedure allows DALL-E to not only generate an image from scratch but also to regenerate any rectangular region of an existing image that extends to the bottom right corner, in a way that is consistent with the text message."
Even though the AI can create some disturbing images, it is not a cause for concern. As opposed to some conspiracy theories, AI bases its creations on human information and does not predict the future.
---
Join the discussion and participate in awesome giveaways in our mobile Telegram group. Join Curiosmos on Telegram Today. t.me/Curiosmos
Share Now