A group of astronomers has identified nearly 2,000 stars they say could host Earth-like planets.
The team of scientists from Cornell, Lehigh and Vanderbilt universities narrowed their search down from more than 250,000 stars.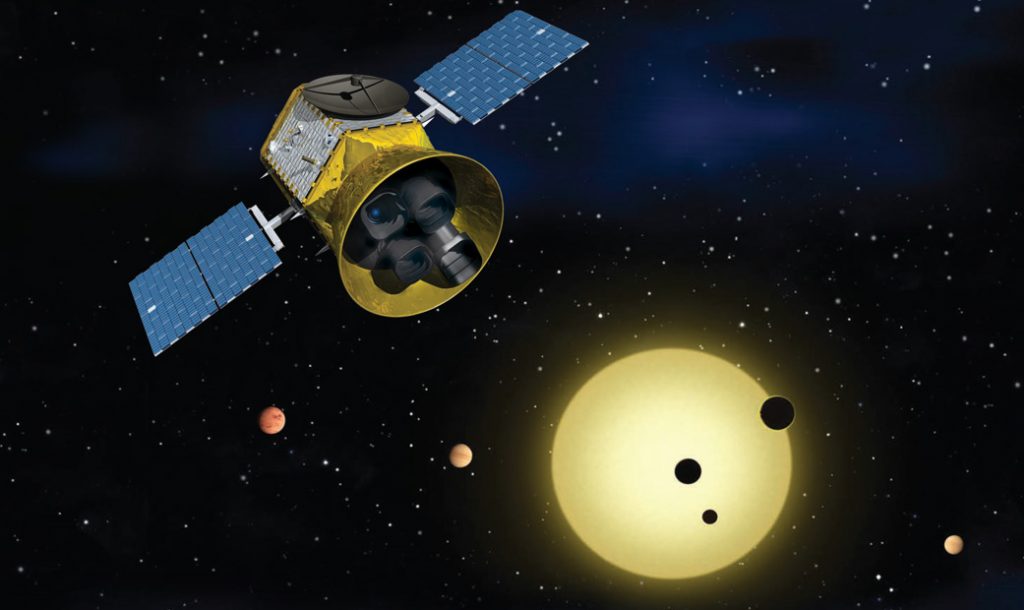 "Our ambition is to not only detect hundreds of Earth-like worlds in other solar systems but to find them around our closest neighboring solar systems," Stevenson Professor of Physics and Astronomy Keivan Stassun said in a statement.
"In a few years' time, we may very well know that there are other out there, with breathable atmospheres."
The search for the Earth-Like planets will employ NASA's Transiting Exoplanet Survey Satellite (TESS), which has the ability to scan 85 percent of the entire sky.
TESS features state-of-the-art instruments that can spot the Earth-sized planets orbiting 1,823 identified stars.
There are a few key factors that scientists will take into consideration, like the planet's proximity to the orbiting star, but also the type of star that the planet's orbit.
Researchers from Vanderbilt University revealed that they will look for 'bright, cool, dwarfs' with the closest sun's being around four light-years away.
Once TESS scans the sky and identifies a planet with an atmosphere that's similar to that of Earth, scientists will try and figure out where life as we know it developed on the planet's surface.
"We won't yet know whether there is anything, or anyone, there breathing it. Still, this is a remarkable time in human history and a huge leap for our understanding of our place in the universe," said Professor Stassun.
It is noteworthy to mention that a total of 137 stars in the catalog are within the continuous viewing zone of NASA's James Webb Space Telescope, now under construction.
"Life could exist on all sorts of worlds, but the kind we know can support life is our own, so it makes sense to first look for Earth-like planets," explained Lisa Kaltenegger, professor of astronomy and director of Cornell's Carl Sagan Institute and member of the TESS science team.
"This catalog is important for TESS because anyone working with the data wants to know around which stars we can find the closest Earth-analogs"