The ancient Egyptian pyramids as seen from above.
The Pyramids of Egypt hold a special place among pyramid lovers. It's not because Egypt has the oldest pyramids on Earth, that honor belongs to monuments built in Brazil, nor does it have the largest pyramid on Earth, that recognition goes to a Mexican pyramid–the Great Pyramid of Cholula.
Nevertheless, the pyramids of Egypt are shrouded in an aura of mysticism and mystery.
The largest pyramid of Egypt, the great pyramid of Giza represents the culminative effort of ancient pyramid builders.
Despite not being the largest of its kind, for the excellence of workmanship, the accuracy of planning, and beauty of proportion, the Great Pyramid stands proudly as the chief of the Seven Wonders of the Ancient World.
The behemoth structure, built with around 2.3 million blocks of stone is the result of a long evolution of pyramid building in Egypt.
With a total weight of around 6.5 million tons, the Great Pyramid marked the zenith of ancient Egyptian pyramid building, signalizing the peak of pyramid architecture in the land of the Pharaohs.
But for the Great Pyramid to be built, a lot of experimentation and learning took place generations before.
Pyramids appeared relatively abruptly in the history of Egypt. Around 4,700 years ago, a Pharaoh called Djoser revolutionized architecture in Egypt. King Djoser built a royal mastaba at Abydos. It wasn't revolutionary, nor was it excessively large, at 95 meters in length, 50 meters wide and 10 meters in height, Djoser's mastaba was one of many similar structures of the time.
Then, history was written. Djoser turned to Saqqara where he commissioned a construction project like no other.
Though to have been initially planned like a square–unusual–mastaba, royal Vizier, and architect Imhotep is thought to have designed Djoser's revolutionary monument at Saqqara.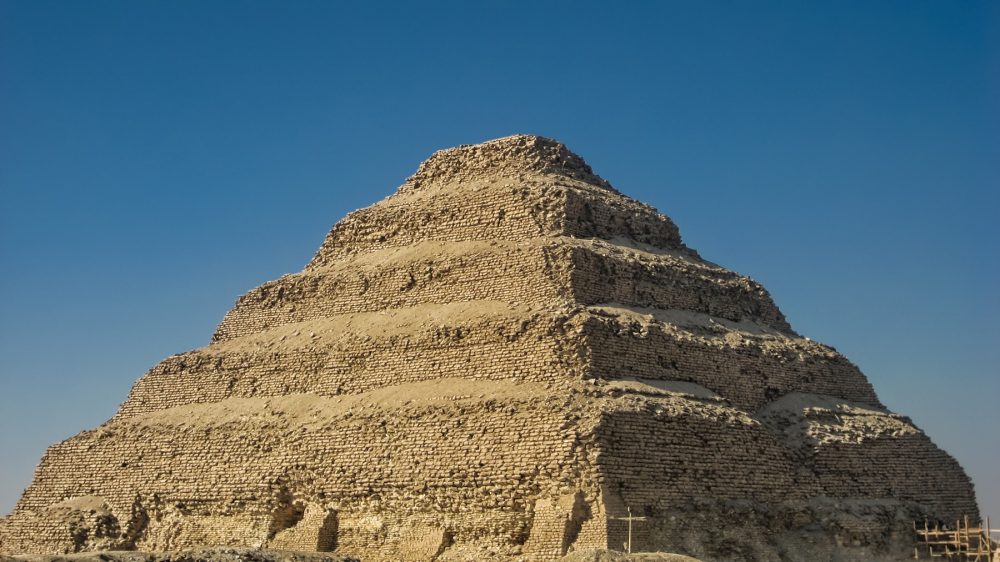 The Step Pyramid, as it became eventually known, was a monument built in six different stages.
Progressing from an initial square mastaba to the final six-step pyramid we see today, archeologist Jean-Phillipe Lauer argues that the monument was completed in six stages. Assuming this reasoning is accurate, we get an expansion to the structure every three years on average, if we divide the six stages of the construction process into the 19 years Djoser is thought to have ruled over Egypt.
The structure commissioned by Djoser was truly revolutionary in many ways; the builders began to transform the mastaba into the first pyramid when they built a crude core of roughly shaped stones with a fine limestone casing and a layer of packing in between.
The next phase marked the beginning of a pyramid-shaped structure.
They abandoned horizontal beds and started building in accreditations that leaned inwards. This phase saw builders use much larger and better stones that no longer needed to be bound with mortar.
Eventually, six superimposed mastabas gave way to the final, although deteriorated, pyramid we see today.
One would expect that a long line of similar structures would follow that of Djoser. However, this was not the case.
Although Djoser's successors tried mimicking a complex like that of Djoser they failed and it wasn't until the birth of the Fourth Dynasty that Egypt was given another pyramid.
Pharaoh Sneferu is regarded as the greatest pyramid builder in the history of ancient Egypt. He is thought to have commissioned three pyramids that eventually revolutionized–just like that of Djoser–ancient Egyptian architecture.
Three pyramids are credited to Sneferu: One at Meidum and two at Dahshur. The first, the pyramid at Meidum is considered a failed pyramid. The builders most likely created a step pyramid that was later transformed into a smooth-sided pyramid. However, the construction process is thought to have failed and the pyramid's outer layer collapsed.
Some scholars argue that the pyramid collapsed during construction. That, however, did not stop Sneferu. He turned to Dahshur where the Bent Pyramid was built.
This monument is unique in many ways. Completed around 2,600 BC, the Bent Pyramid is regarded as a unique example of early pyramid development in ancient Egypt.
The pyramid rises from the desert floor at a 54-degree inclination. However, its top section–just above 47 meters–was changed into a much shallower 43-degree inclination giving the pyramid its unique, bent appearance.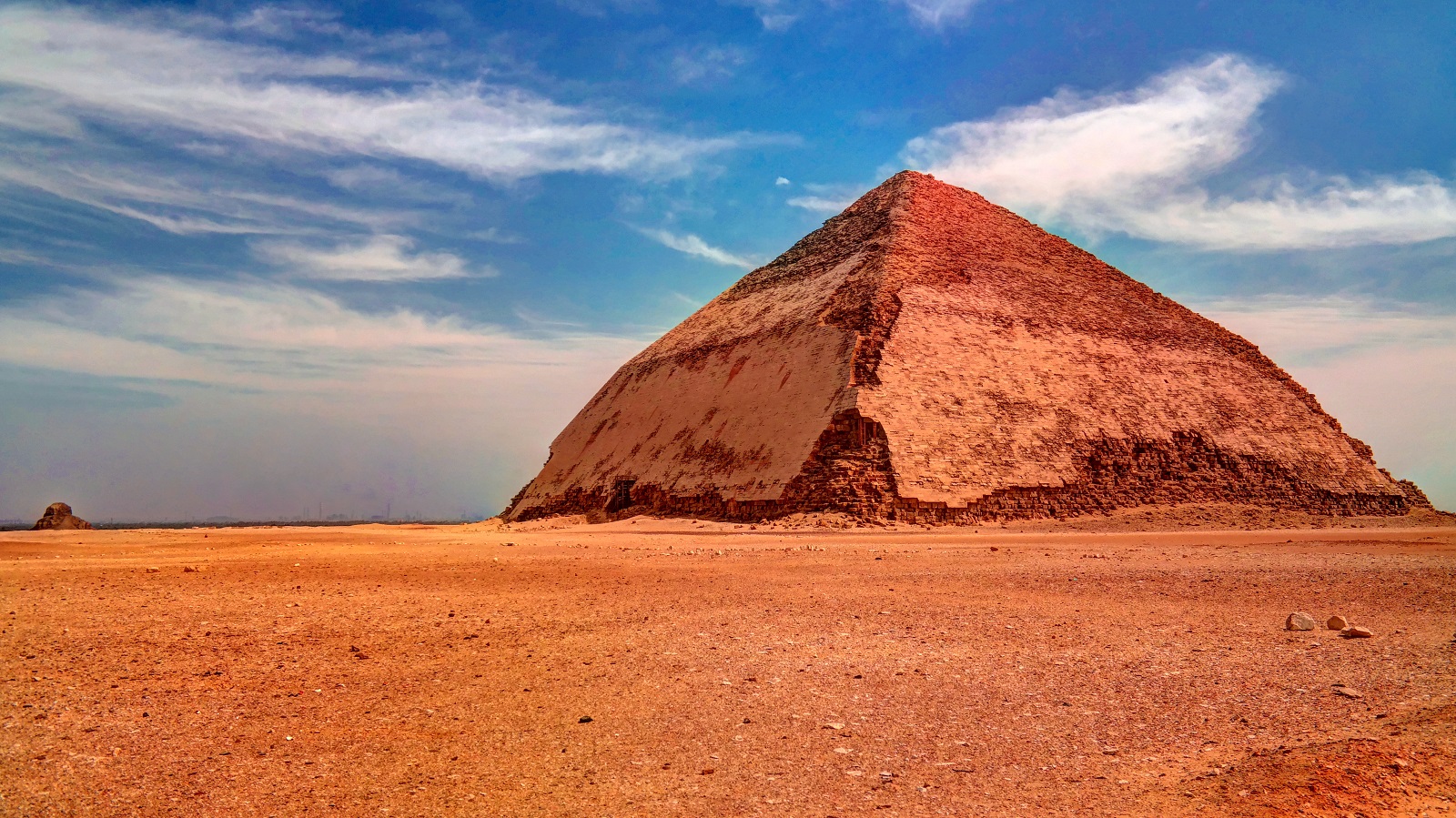 Of the approximate 120 pyramids in Egypt, the Bent Pyramid is unique because its original polished limestone outer casing remains largely intact. This limestone casing suggests that when the pyramids of Egypt were stripped of their casing stones, it was done by removing them from bottom to top, starting at the corners.
The Red Pyramid of Sneferu is also unique among all other pyramids of Egypt. This structure is regarded as ancient Egypt's first successful attempt at building an actual true smooth-sided pyramid.
Furthermore, this pyramid laid down the foundations for future pyramids in Egypt, especially the Great Pyramid of Giza which is thought to have been commissioned by Sneferu's heir to the throne, King Khufu.
With a total volume of 2,583,283 cubic meters (91,227,778 cu ft), the Great Pyramid is thought to have stood–upon completion–at 146.7 meters. The pyramid would eventually become the largest, tallest, and most voluminous pyramid in the history of Egypt.
Unique because of its size, the Great Pyramid is also the only eight-sided pyramid in Egypt.
Though to have been built in no more than 20 years, the builders of the pyramid are believed to have used more than 5.5 million tons of limestone, 8,000 tons of granite (from Aswan), and more than 500,000 tons of mortar. This structure may not have been planned initially to the size we see today.
Experts have argued that the pyramid was enlarged around three times during construction.
Khufu is thought to have been succeeded by Khafre who built what became Egypt's second-largest pyramid. With a total volume of 2,211,096 cubic meters (78,084,118 cu ft), this pyramid–although impressive–was far less complex than that of Khafre's predecessor. Khafre's pyramid was erected on bedrock 10 meters (44ft) higher than Khufu's pyramid which gives it a much taller appearance.
The pyramid of Menkaure marked the end of Egypt's gigantic pyramids, signalizing an era of much lesser constructions, at least when viewing pyramids.
The pyramid of Menkaure has a total volume of only 235,183 cubic meters (8,305,409 cu ft), which means it was much smaller in terms of volume than Egypt's first pyramid, the Step Pyramid of Djoser.
Pyramids that followed Menakure's marked a clear departure from larger pyramids in Egypt.
Pyramid building nearly came to a halt entirely during the First Intermediate Period. Although resumed in the Middle Kingdom, the pyramids were built with a core of small and broken stone in casemate or retaining walls.
Many later pyramids were constructed with a mudbrick core. The size of pyramids varied greatly and was far from those built during the Old Kingdom.
The last pyramid though to have been built in Egypt came more than 1,200 years after the revolutionary structure introduced by Djoser.
During ancient Egypt's eighteenth Dynasty pyramids were no longer built in Egypt.
It was precisely then when the last ancient Egyptian pyramid was built; the Pyramid of Ahmose I. This pyramid is thought to have come around 200 years after Egypt stopped–officially-building pyramids.
The exact purpose of these incredible structures remains a highly-debated subject. Although Egyptologists claim that all ancient Egyptian pyramids were tombs, and nothing else, the majority of people seem to disagree.
Although we may not have pyramids all figured out, here are 13 incredible eagle-eye views of the ancient Egyptian pyramids.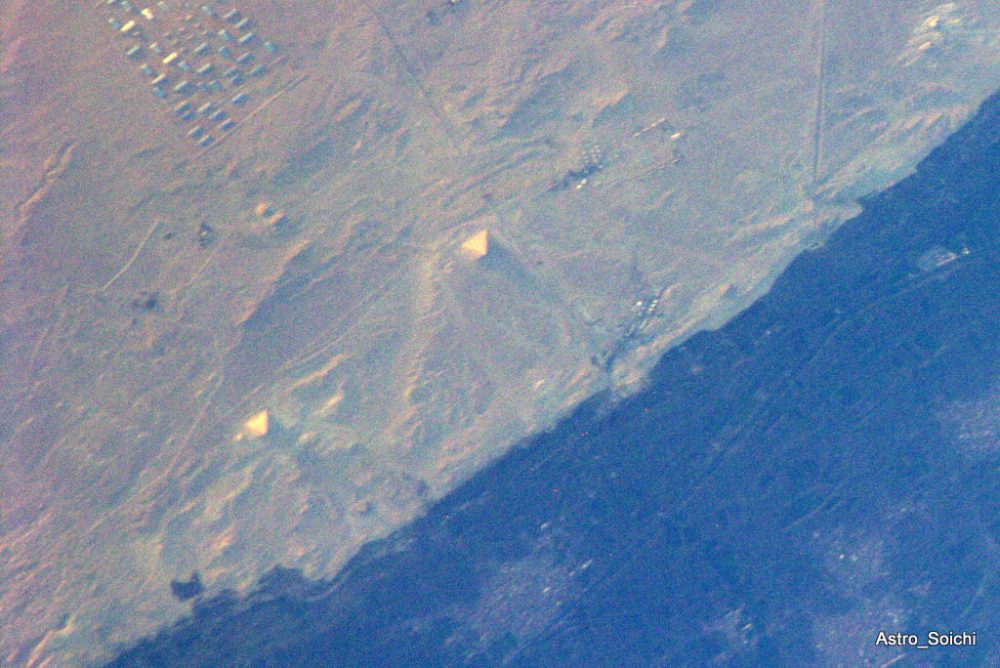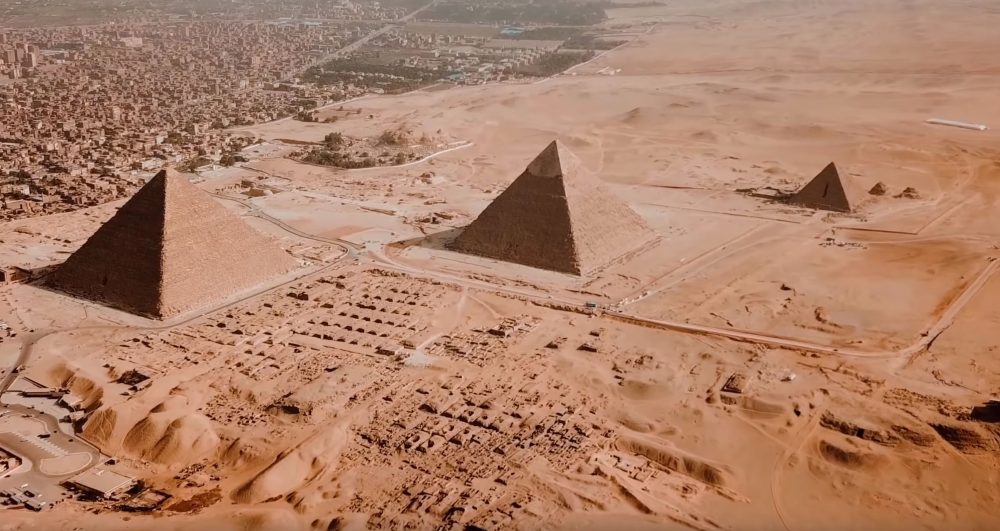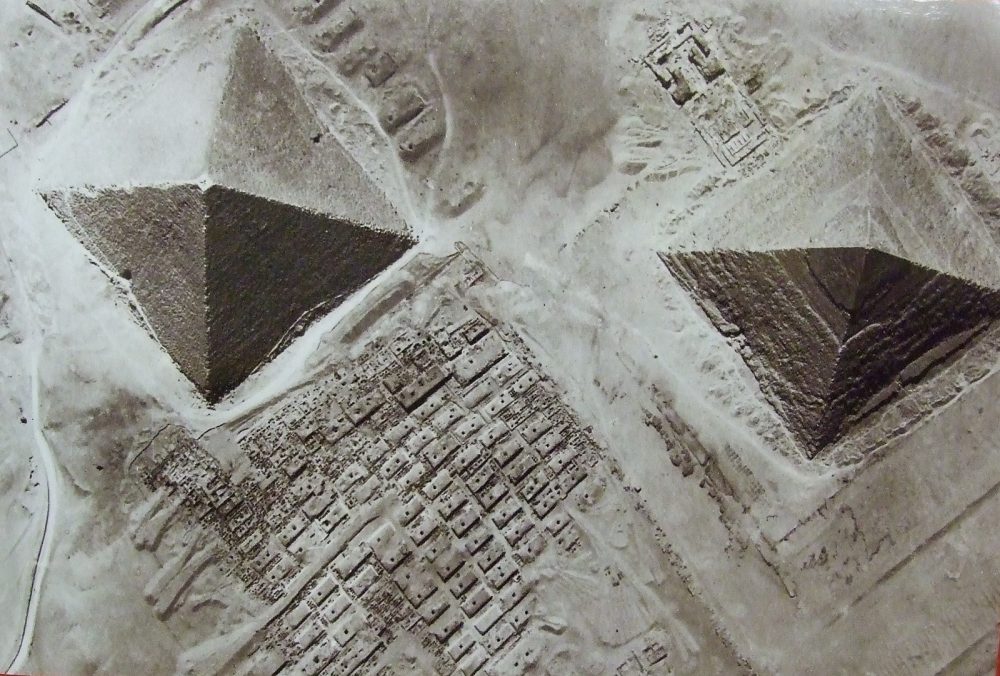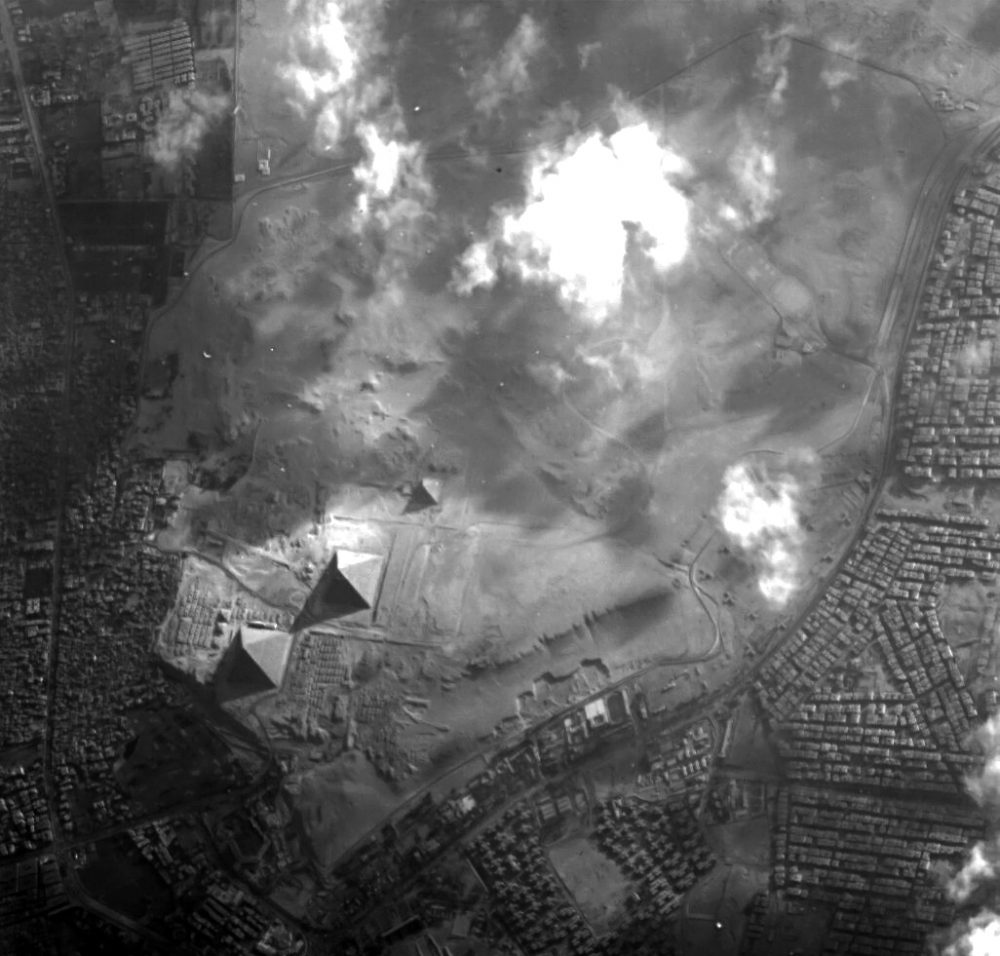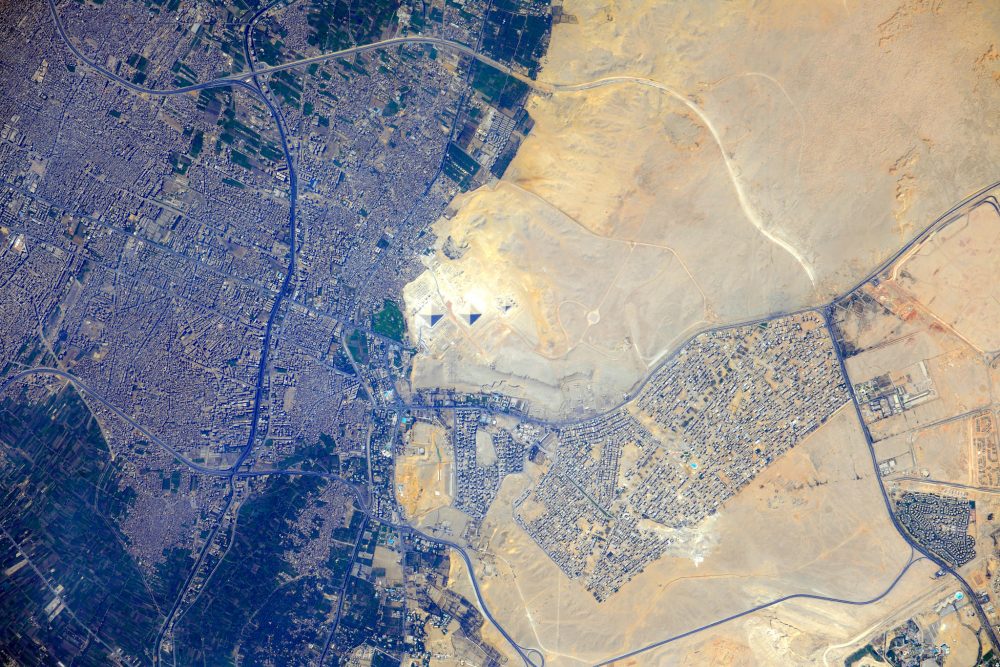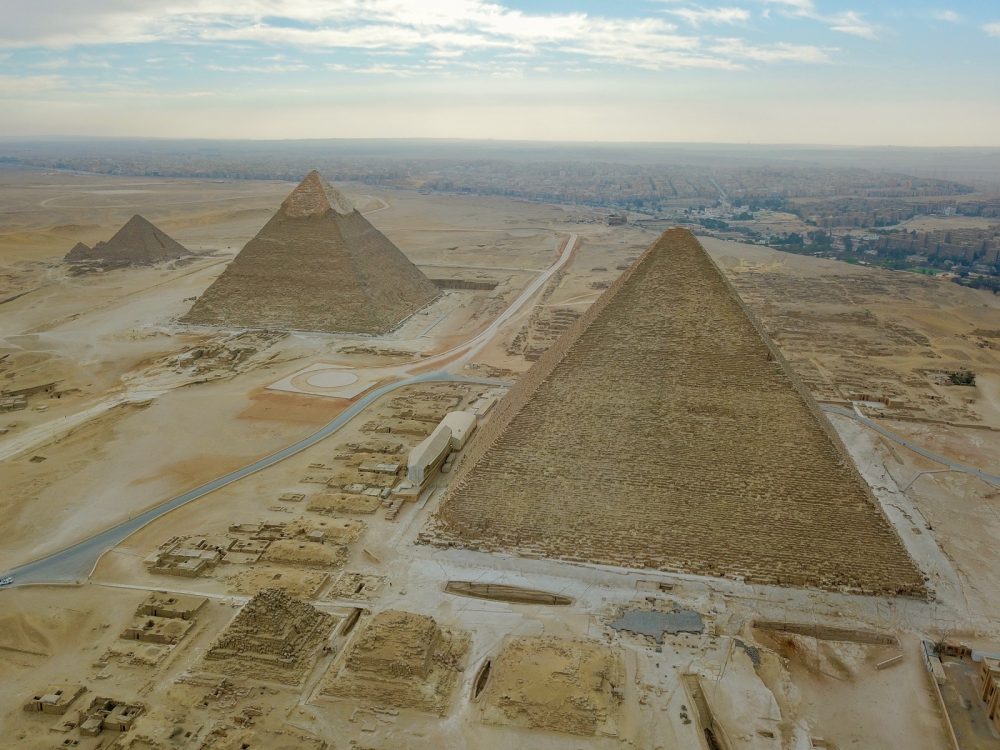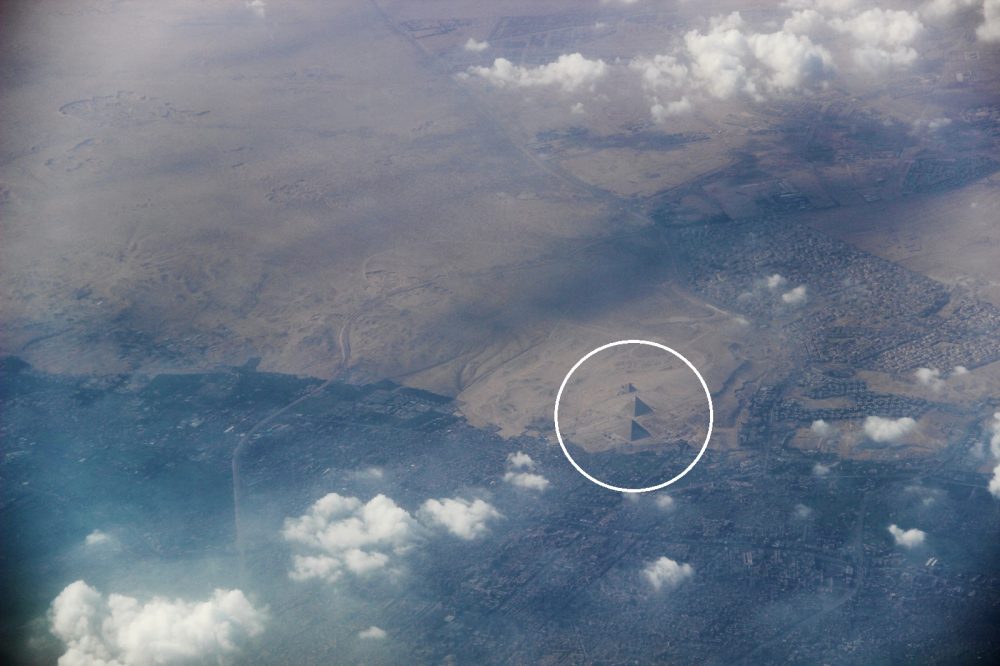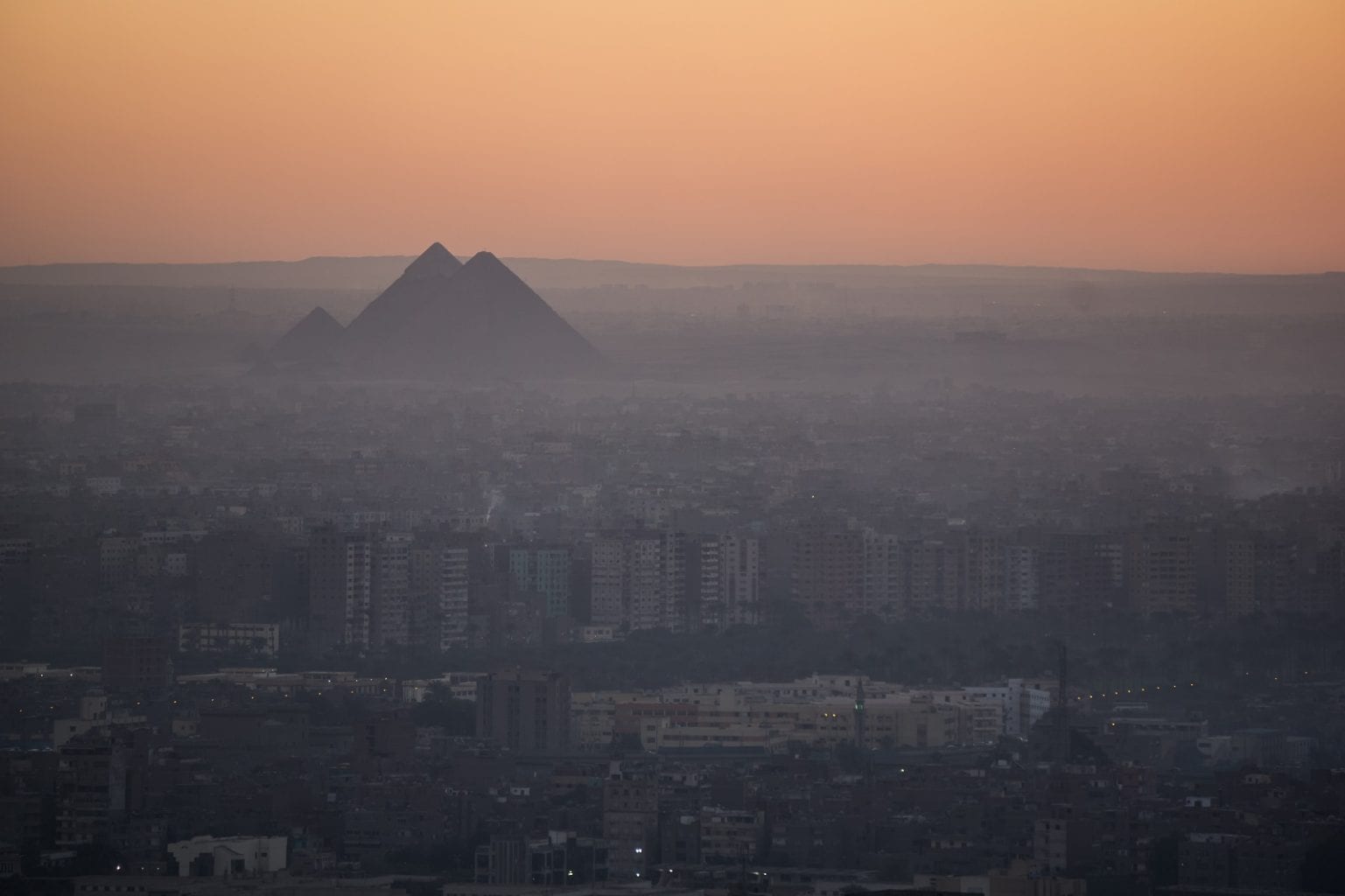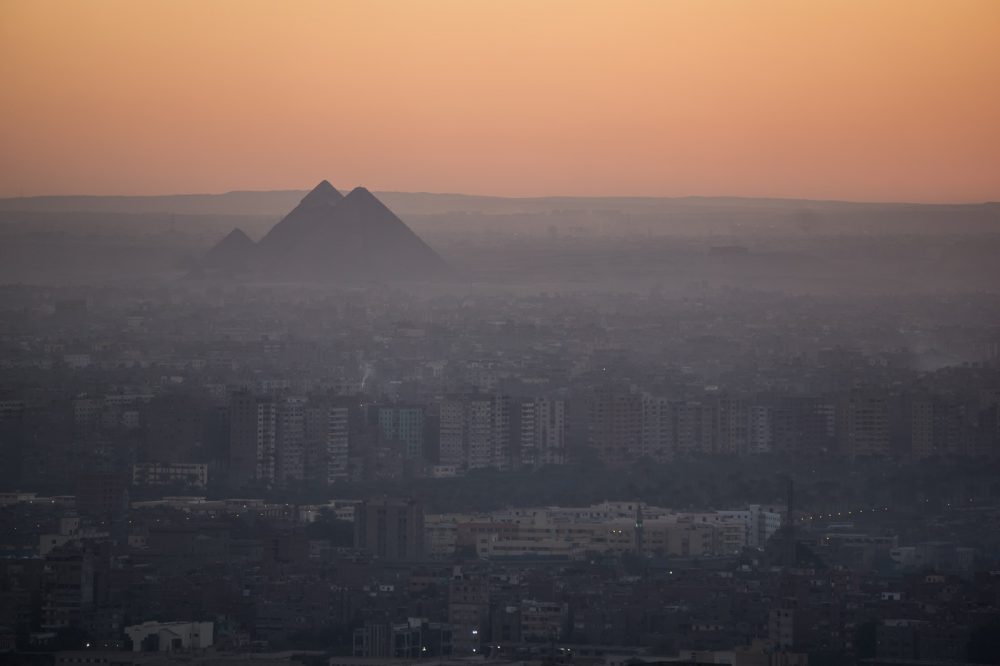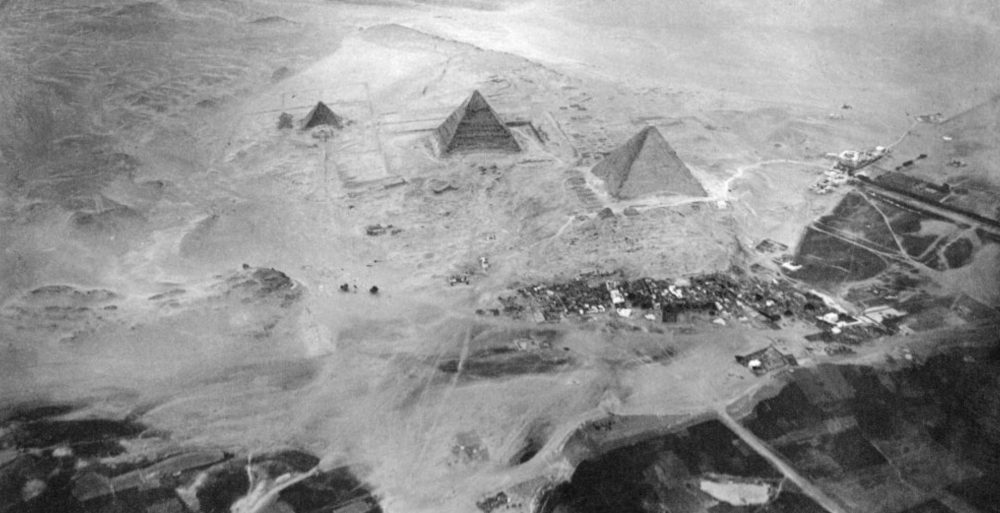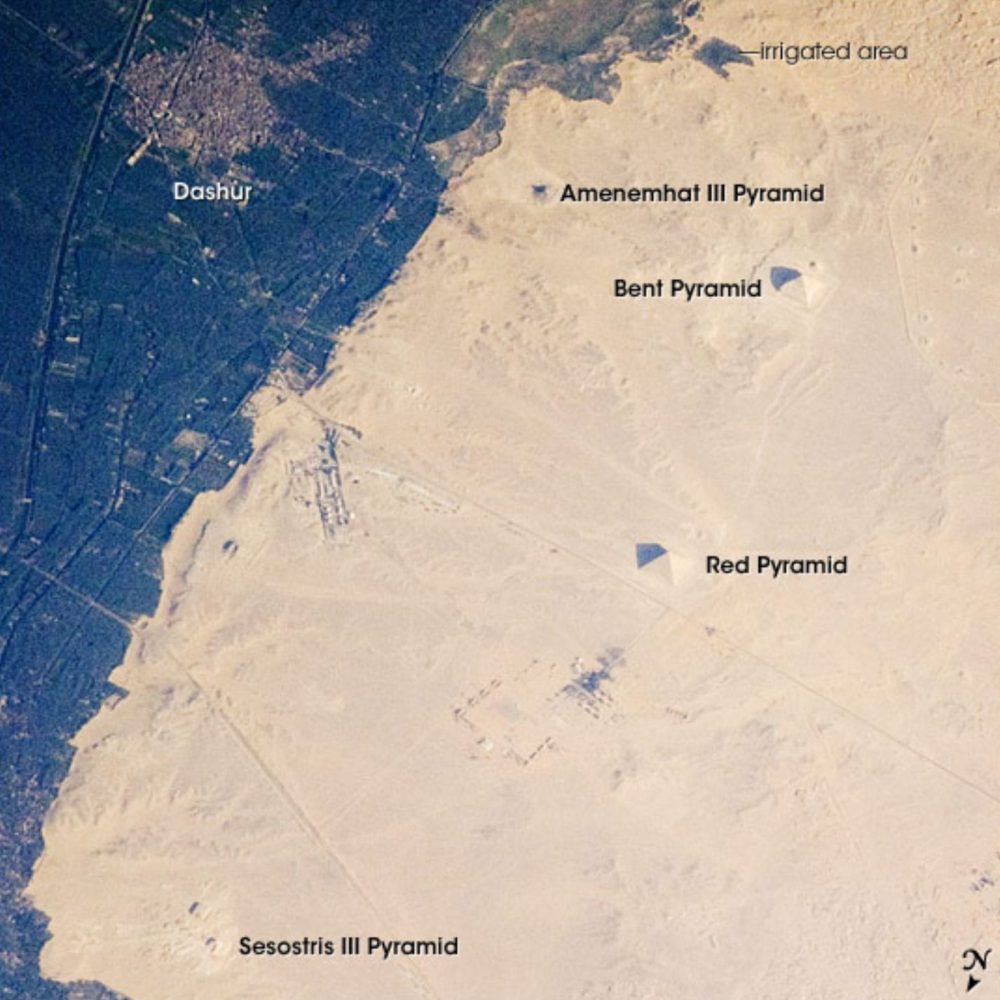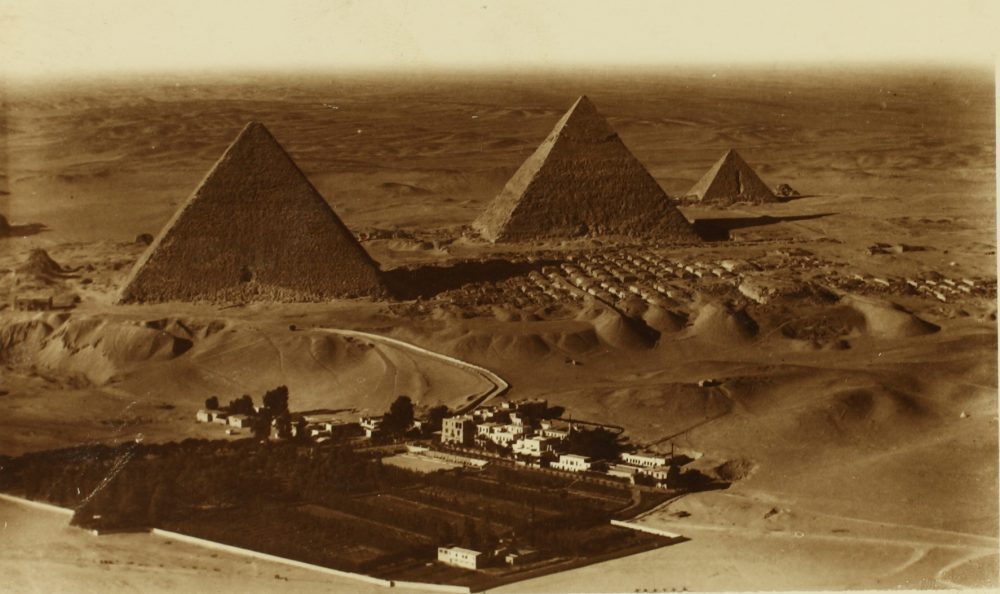 ---
Join the discussion and participate in awesome giveaways in our mobile Telegram group. Join Curiosmos on Telegram Today. t.me/Curiosmos
Share Now