Researchers have discovered the oldest hybrid animals bred by early Bronze Age breeders.
Paleogeneticists have discovered the oldest hybrid animals bred by early Bronze Age breeders (circa 2600-2200 BC). They turned out to be the offspring of wild donkeys and Syrian onagers.
Apparently, these animals were highly valued in the Middle East until the spread of domestic horses and are known in historical sources as 'kungas'.
---
Donkeys or horses: Which were domesticated first?
Donkeys were the first pack and riding animals domesticated by man. Although the time and place of their domestication remain a rather debatable issue, archaeologists believe that already in pre-dynastic Egypt and in Mesopotamia of the Uruk period, domestic donkeys were actively used by local residents.
Unlike horses, they are more unpretentious in feed, hardier, and can go without food and water for a long time. Only in the II-I millennia BC, donkeys began to be gradually (but not completely) replaced by horses and mules.
However, historians also found references to a valuable horse species (Equidae), which is referred to as 'Kunga' in English. Sources include cuneiform texts and images from Syria and Mesopotamia dating back to the 3rd millennium BC. So, information about this species exists, in particular, in clay tablets found in the ancient city of Ebla.
Images of these animals are found even on royal seals. There was a hypothesis among scientists that kungas were a hybrid of odd-toed ungulates, which were bred in the city of Nagar (Tell Brak).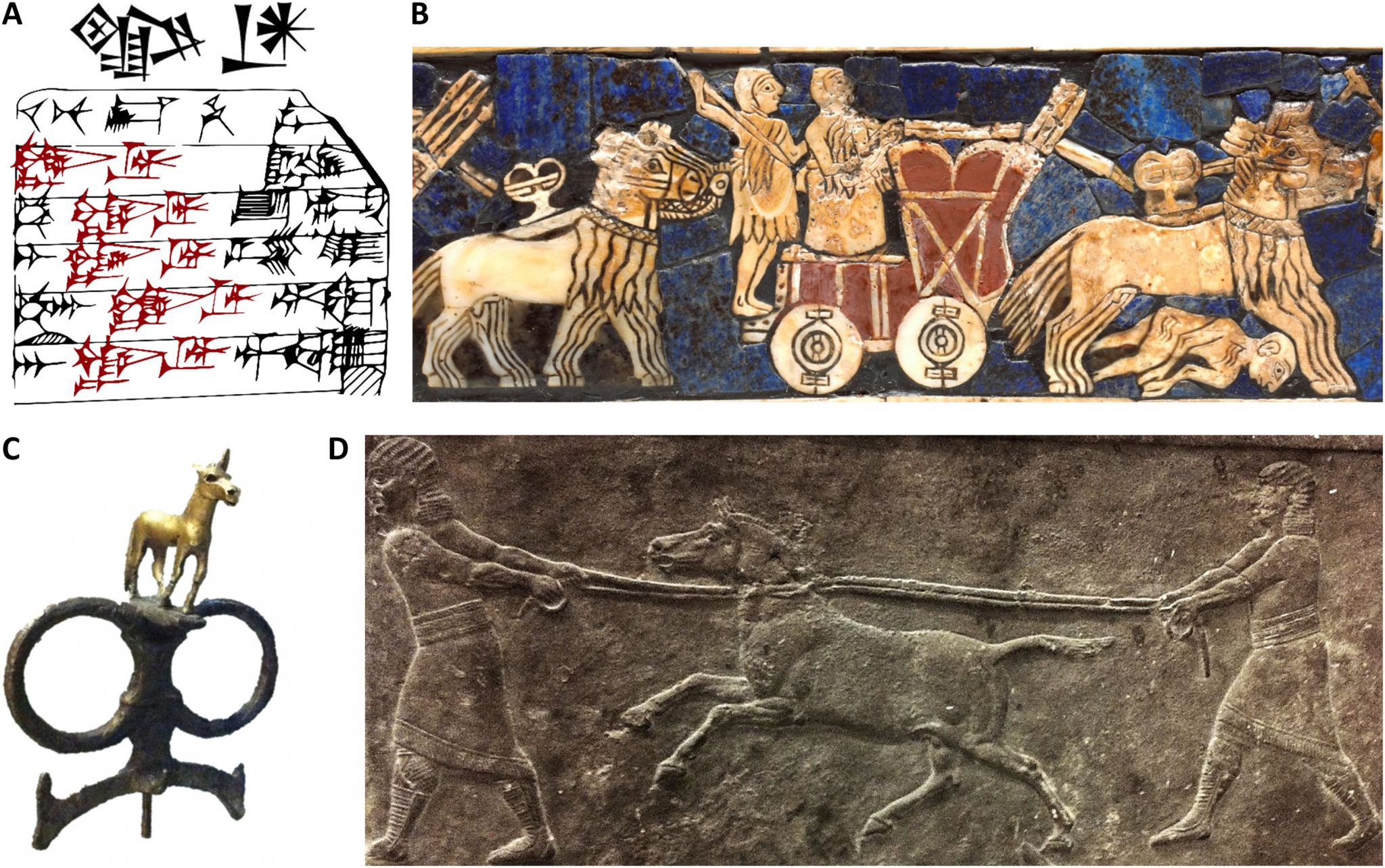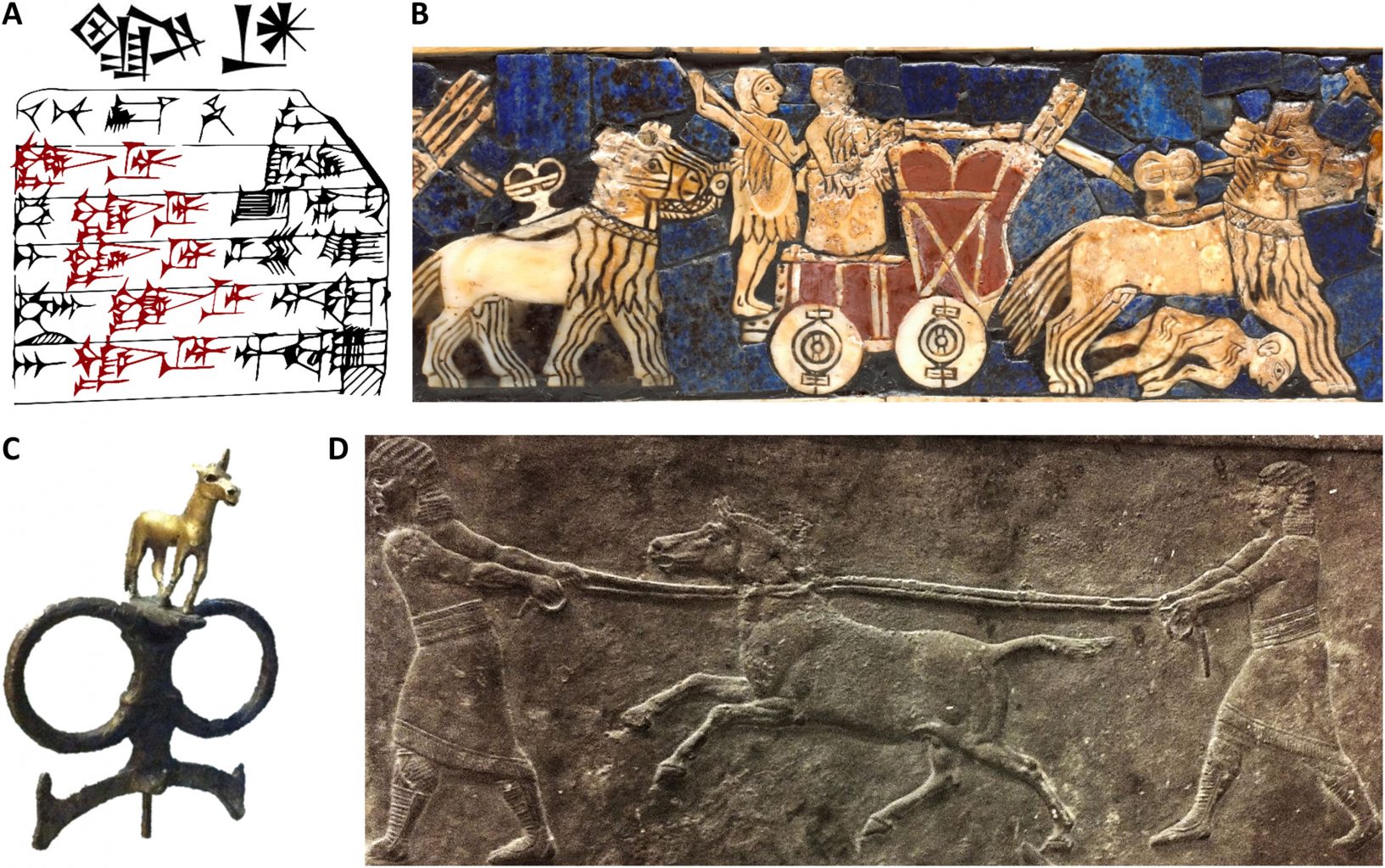 What is a Kunga and how was it better than a donkey or a horse?
An international team of scientists explored the burial complex of Umm el-Marra, dating back to 2600-2200 BC, and located on the territory of modern Syria, 55 kilometers from the city of Aleppo.
Archaeologists discovered a rich burial of a man and a woman there, whose inventory included ceramics, bronze and silver vessels, weapons, jewelry made of precious metals. In addition, the scientists unearthed the complete skeletons of 25 male equines.
The remains of these animals turned out to be unlike ordinary horses, donkeys, or onagers, so scientists suggested that these are hybrids that could be kungas. Judging by the preserved bones, these animals were faster than ordinary horses and stronger than donkeys.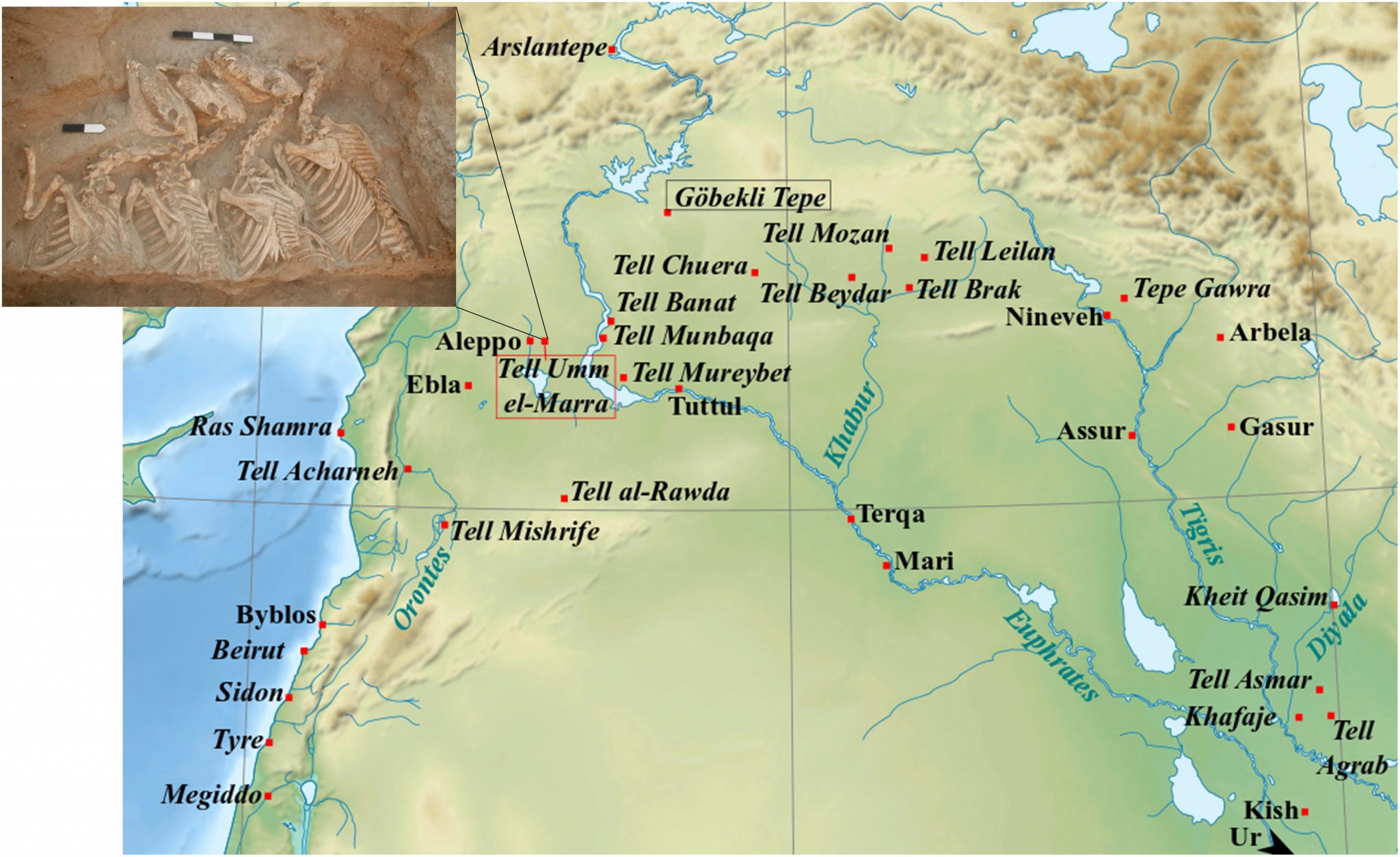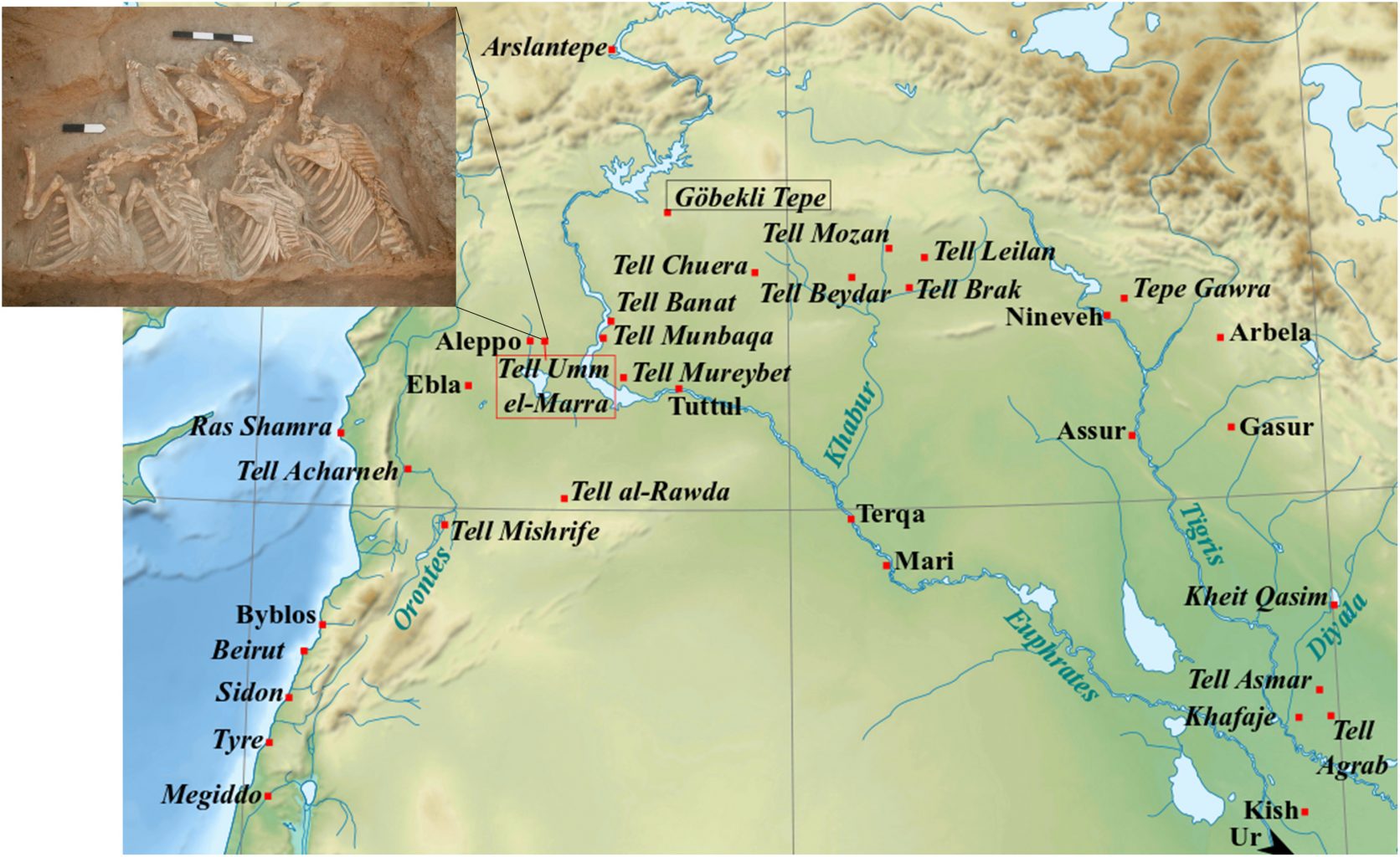 The researchers decided to find out the species identity of these horses using genetic analysis, for which they took samples from the remains from the Umm el-Marra monument, horse bones from the Early Neolithic settlement of Göbekli Tepe, and from the remains of the last surviving Syrian onager stored in the Austrian Museum.
What did they find?
Paleogeneticists noted that, despite the poor preservation of bones due to the hot Syrian climate, they were able to sequence DNA. The complete mitochondrial genome was successfully read in two of the six horses at the Umm el Marra site. It turned out that the maternal line of these odd-toed ungulates belongs to wild donkeys (E. africanus).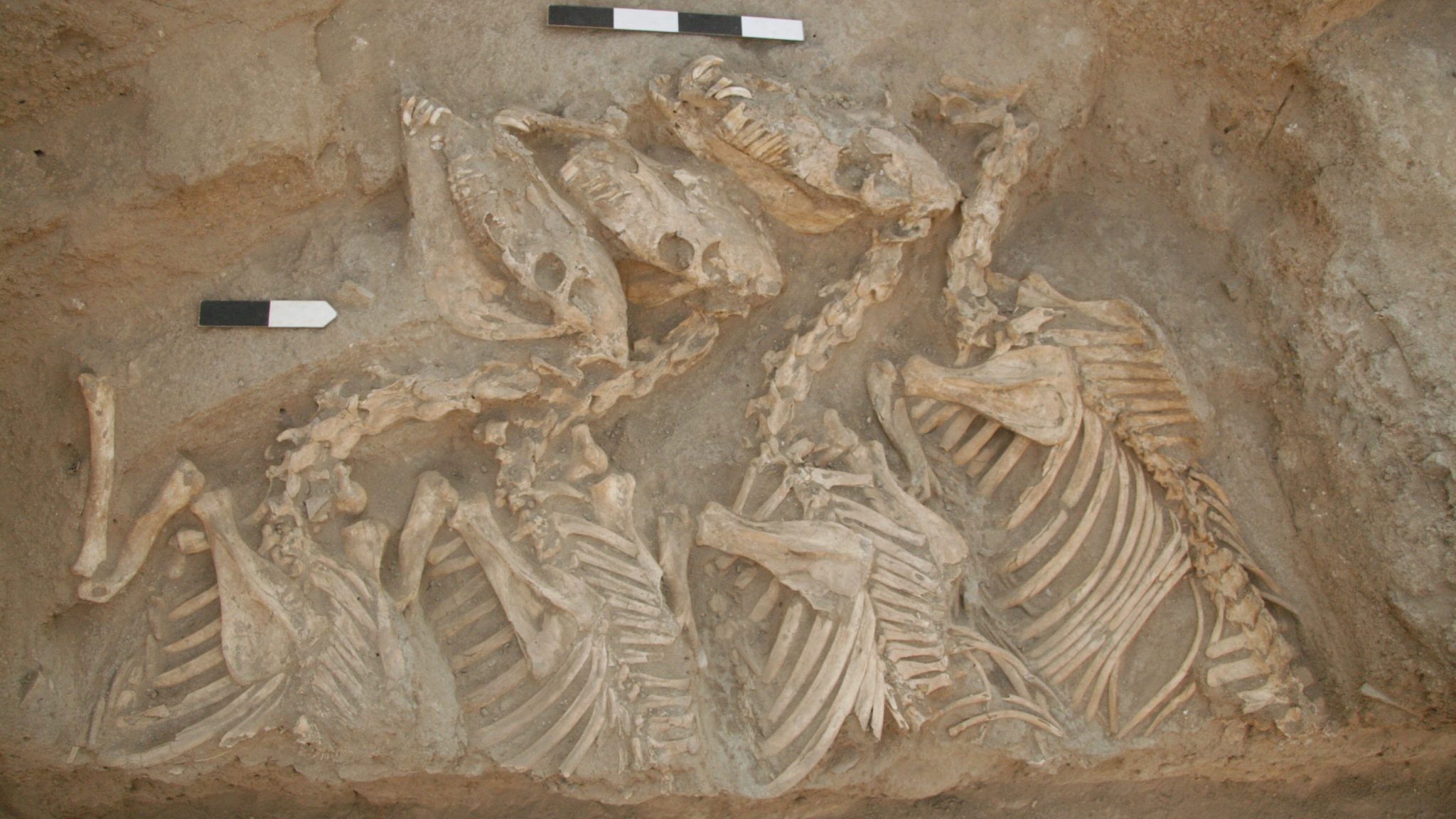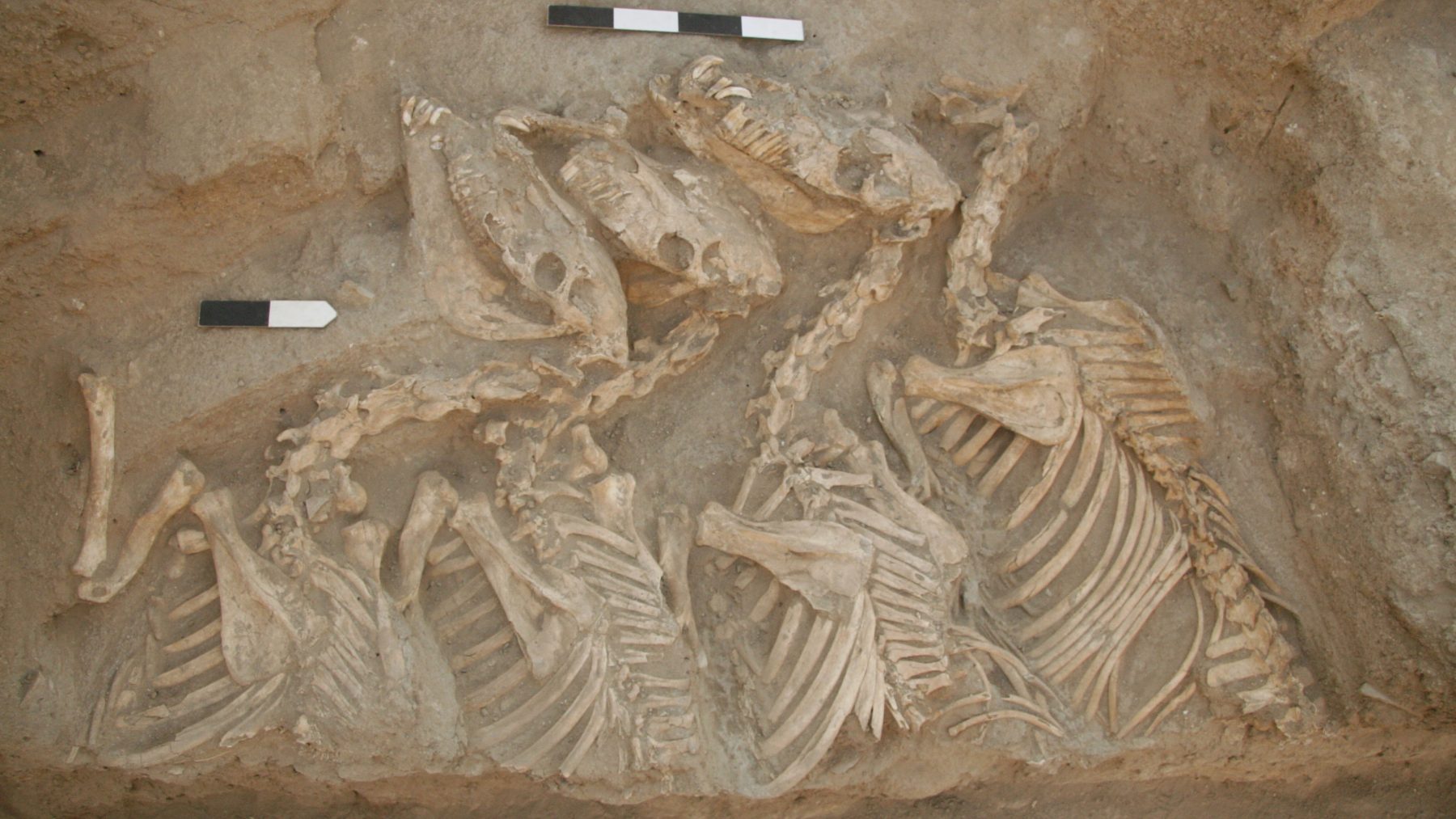 On the paternal (Y-chromosomal) line, these animals belonged to Syrian onagers (E. hemionus hemippus). According to scientists, these were hybrids of the first generation, since the interspecific offspring of equids are usually sterile or poorly fertile.
Scientists concluded that, given the presence of these animals in the burial of noble people, most likely, they were valuable kungas, which were often mentioned in cuneiform texts and depicted on royal seals and other artifacts.
According to the authors of the study, this is the oldest known case of human-bred hybrid animals in the early Bronze Age.
---
Join the discussion and participate in awesome giveaways in our mobile Telegram group. Join Curiosmos on Telegram Today. t.me/Curiosmos
---
Sources:
• Bennett, E. A., Bendhafer, W., & Peters, J. (2022, January 14). The genetic identity of the earliest human-made hybrid animals, the kungas of syro-mesopotamia. Science Advances.
• Buehler, J. (2022, January 19). Part donkey, part wild ass, the Kunga is the oldest known hybrid bred by humans. Science News.
• Gorman, J. (2022, January 14). The Kunga was a status symbol long before the thoroughbred. The New York Times.
• Metcalfe, T. (2022, January 14). 1st bioengineered hybrid animals discovered – in ancient Mesopotamia. LiveScience.
• Rodríguez, H. (2022, January 14). Kungas, Los Primeros animales híbridos criados Por Humanos. www.nationalgeographic.com.es.
Share Now