This 13th-century manuscript retells one of the old stories about Merlin with new details.
In January 2019, historians excited the world with a mysterious find. In England, in the archives of the central library of Bristol, scholars found a curious 13th-century manuscript, which contains an unknown version of the story of King Arthur and Merlin. 
A new version of Merlin's story
The manuscript was written on seven fragments of parchment that remained hidden in a 15th-century book by a French scientist.
The manuscripts speak of a battle during which Merlin inspired Arthur's troops with a powerful speech and led them into battle. He carried the flag of the Knight of the Round Table Sir Kay with the image of a dragon, exhaling a real flame. 
Scientists believe that the fragment that fell into their hands is included in the cycle of knightly novels "Vulgate" or "Lancelot-Grail". According to researchers, the manuscript could have been used by Sir Thomas Malory as the main source of information for his books on King Arthur and his Valiant Knights of the Round Table.
It differs from other similar texts in minor details. In particular, including the names of the military leaders who commanded the troops of King Arthur. Although these differences may sound subtle, researchers say that this new manuscript can aid in the studies of other versions of the story.
Did Merlin and King Arthur exist?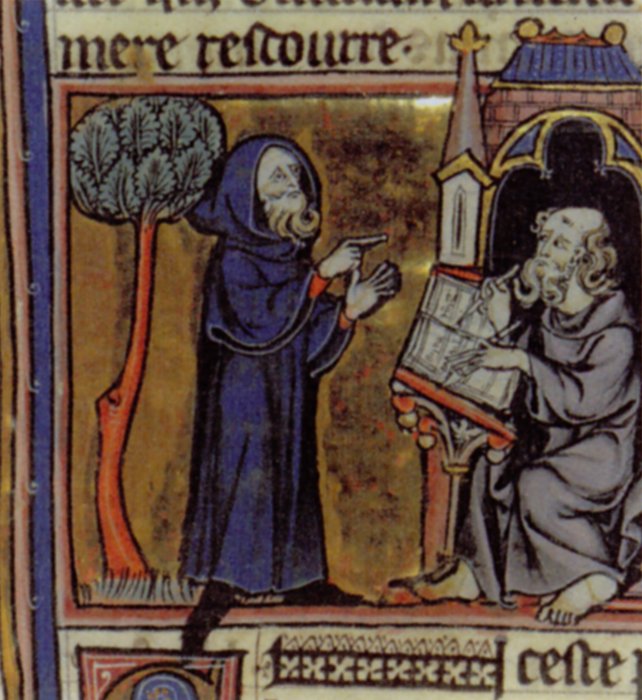 According to legend, King Arthur was the leader of the Britons during the 5th or 6th century. But, as far as researchers know, King Arthur is a character who combines several real and fictional personalities.
Since its inception, the legend has been overgrown with new episodes all the time. Scientists have tried to identify one or more individuals, but almost all attempts have been inconclusive. Some of these led to claims that the "real Arthur" was found, but only a few of these studies were related to serious science.
The same goes for the personification of Merlin. I believe it is impossible to link him to a specific historical figure simply because his history spans thousands of years and different historical accounts tell completely different stories.
The earliest mention of Merlin comes from an 1136 book by a Welsh monk named Geoffrey of Monmouth. This Medieval text, however, described Merlin as one of the contributors to the construction of Stonehenge. In other words, Merlin's story begins no less than 5000 years ago.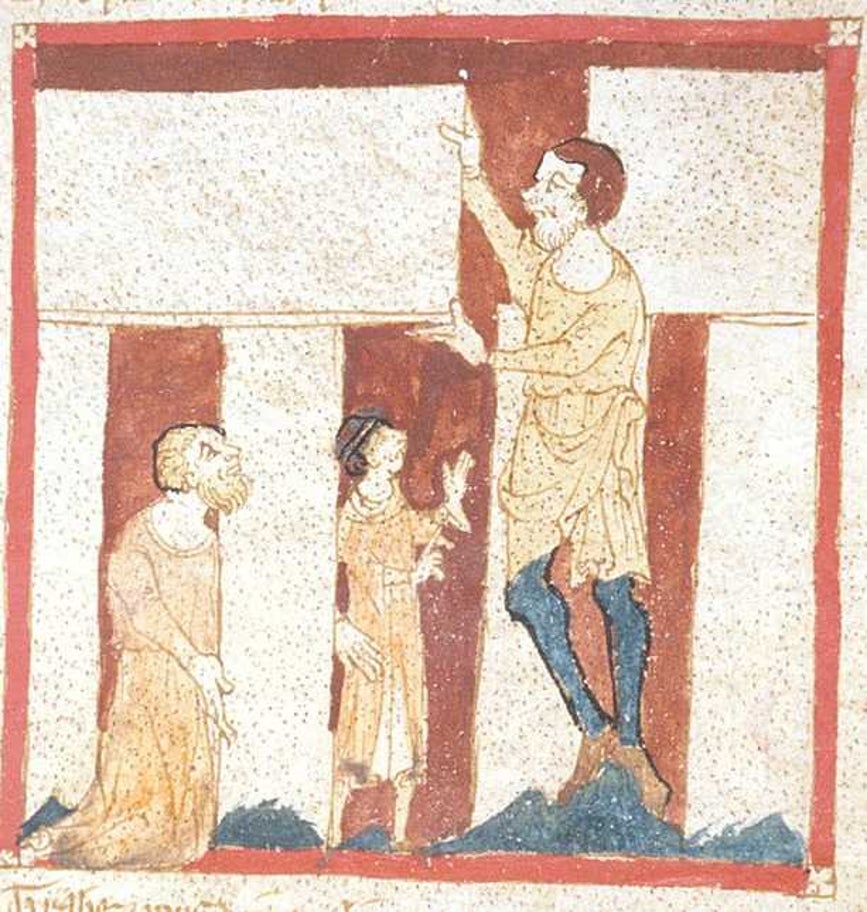 We all know the story of King Arthur and Merlin which, if we consider the popular timeline as correct, should have occurred sometime in the 5th/6th centuries. And still, the earliest documented mention of their relationship comes from the 15th century. If Merlin's life was not documented in an earlier stage, how did historians and writers from the 12th and 15th centuries know of his exploits?
The way I see it, if we were to accept that Merlin did exist, I believe that it is safe to assume that the Merlin who built Stonehenge and the sorcerer who advised Arthur could even be completely different historical figures.
Or, of course, we can accept that Merlin did live for at least 4000 years and did everything in question. Maybe he could be alive even today, right?
In the end, we can all agree that for now, both Merlin and Arthur are mythological figures and there is insufficient historical evidence to support any opposing claims.
Nevertheless, discoveries like the latest Merlin manuscript from the 13th century could aid historians in understanding the origin of the legends, and perhaps, all this could lead to some real evidence of his existence in the future.
---
Join the discussion and participate in awesome giveaways in our mobile Telegram group. Join Curiosmos on Telegram Today. t.me/Curiosmos
---
Sources:
• Al-Samarrai, N. (2019, February 01). Found: A 13th-Century tale of Merlin and Arthur, reused as Bookbinding.
• BBC. (2019, January 30). Middle ages Merlin manuscript found in Bristol university library.
• Whelan, E. (2020, May 03). Fragments of ancient manuscript about merlin have been discovered and could change arthurian legend.
Share Now