A rare ancient Egyptian temple that remained buried for around 2,2000 years has been revealed by archaeologists.
Sanitation works on the west bank of the Nile River in Upper Egypt have exposed the remains of the temple of Ptolemy IV, the fourth pharaoh of the Ptolemaic Dynasty, who ruled from 222 to 205 B.C.
The discovery, which was made unexpectedly has caused restoration work to be halted in order to allow archaeologists to excavate and document the ancient temple. So far, the southwestern parts of the ancient temple and the remains of the wall spanning from north to south, as well as several limestone floors have been revealed.
The exact scope of the discovery remains unknown since archaeologists will need to excavate the entire complex in order to understand its size. The ancient temple is believed to have been buried for at least 2,200 years beneath the surface.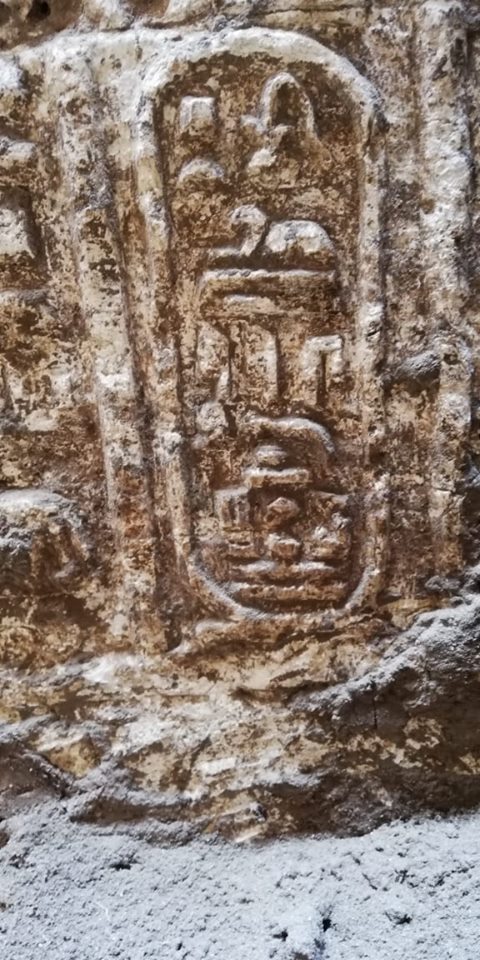 The secretary-general of the Supreme Council of Antiquities, Mostafa Waziri has said in a statement that experts have so far revealed the temple's east-west wall, a north-south wall and what is believed to be the southwestern corner of the temple. On the elements of the temple that have so far been revealed, the archaeologists have discovered carvings depicting the ancient Egyptian god Hapi–the god of fertility and the annual Nile River Flooding, which made it possible for agriculture to flourish in the region.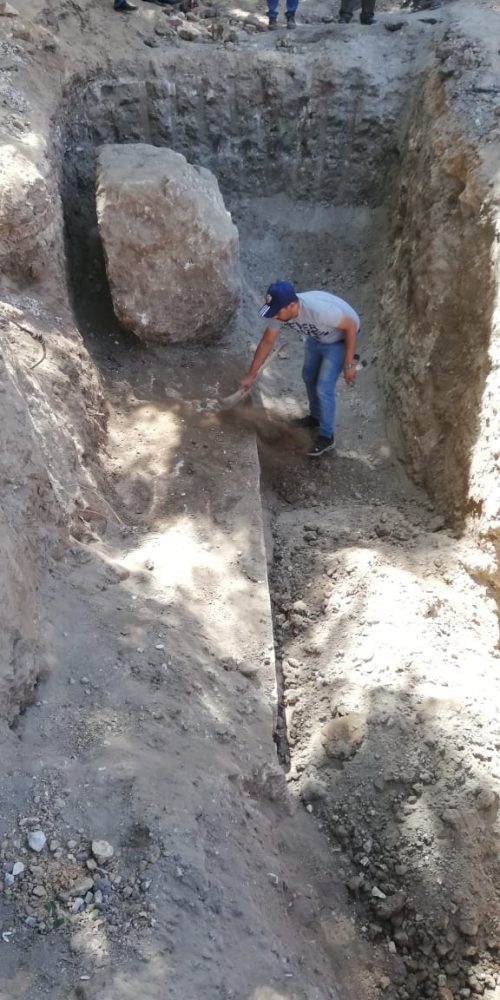 Among the carvings, the archaeologists have revealed depictions of Hapi carrying offerings while surrounded by various animals such as birds. Fragments of texts make reference to Pharaoh Ptolemy VI, the fourth King of ancient Egypt's Ptolemaic Dynasty.
The archeological discovery was made in the city of Tama, located just north of Sohag in Egypt's Nile River western bank. Parts of the city of Kom Shaqao are located on what was once the capital of Upper Egypt's tenth district. This settlement was known in ancient times as Wajit, as noted bt the Egyptian Ministry of Antiquities. The oldest mention of the ancient city of Wajit can be traced back to ancient Egypt's Fourth Dynasty, the ancient Egyptian generation during which the most prominent ancient Egyptian pyramids were built.
Ptolemy VI, who ruled over the lands of Egypt from around 221 BC to 204 BC was not ancient Egypt's most successful Pharaoh. As noted by scholars, instead of taking care of things in the country and running a well-established government, the Pharaoh was more interested in being seen as an artist. This is why he is believed to have outsourced most of his governmental work to an ancient Egyptian priest called Sosibius.
The Ptolemaic Kingdom ruled over ancient Egypt from around 305 BC to 30 BC. Cleopatra, the most famous ancient Egyptian Queen was the last of the Ptolemies to rule over Egypt.
Share Now