The scientists participating in the excavations have revealed the site is a scientific sensation.
A group of Russian archaeologists has found a strange black rectangular object next to the skeleton of a woman in a grave at the excavation site of Ala-Tey, in the mountainous Republic of Tuva (Russia), a site dubbed by experts as the Russian Atlantis.
The archeological site, which has been dubbed by experts as a scientific sensation has yielded an artifact the Siberian Times news outlet has described as resembling a modern smartphone.
As explained by experts, the black, rectangular object was excavated from a burial site known as Russia's Atlantis, high in the mountainous Republic of Tuva. The site surfaces from beneath the water only a few weeks a year.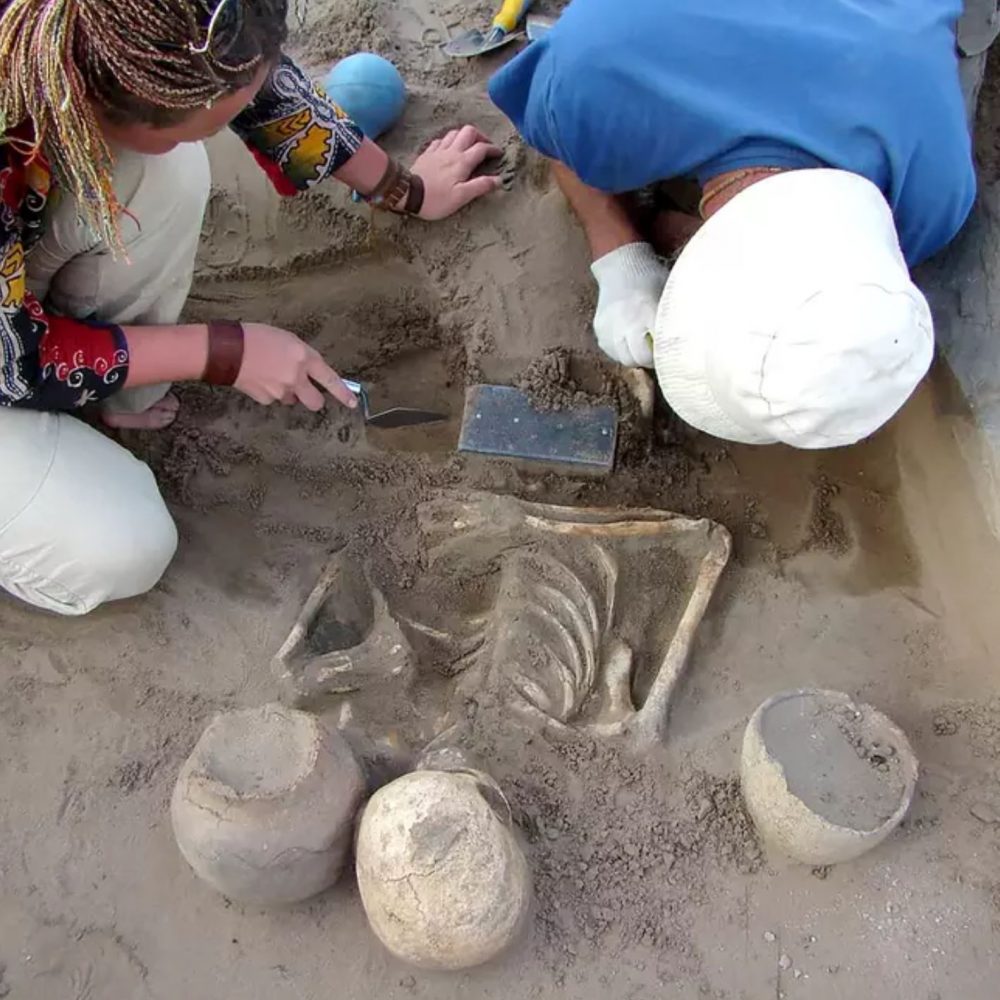 The woman whose burial yielded the mystery object was subbed Natasha while jokingly, the artifact was called an iPhone.
"'Natasha's' burial with a Xiongnu-era iPhone remains one of the most interesting at this burial site," Pavel Leus, from the Society for the Exploration of EurAsia said in a new publication summarising results of several years of recent archeological expeditions to the Ala-Tey burial site, as per the Siberian Times.
Leus explained that the team has been carrying out expeditions to the Ala-Tey burial site for several years, adding that the discovery of that "iPhone-like" object was made in 2016, but the results have been made public only now.
But instead of an actual iPhone, the mysterious object measuring 18 centimeters by 9 centimeters is actually a female belt buckle adorned with gemstones and inlaid decorations of different stones.
Since the belt was decorated with Chinese Wu Zhu Coins, archeologists had no problem dating the burial.
Since the coins were first minted some 2,100 years ago, they believe the graves date back to that time.
The Ala-Tey is an ancinet necropolis in the Sayan Sea, a massive manmade reservoir on the Yenisei River upstream of the Sayano-Shushenskaya Dam, which is Russia's biggest power plant.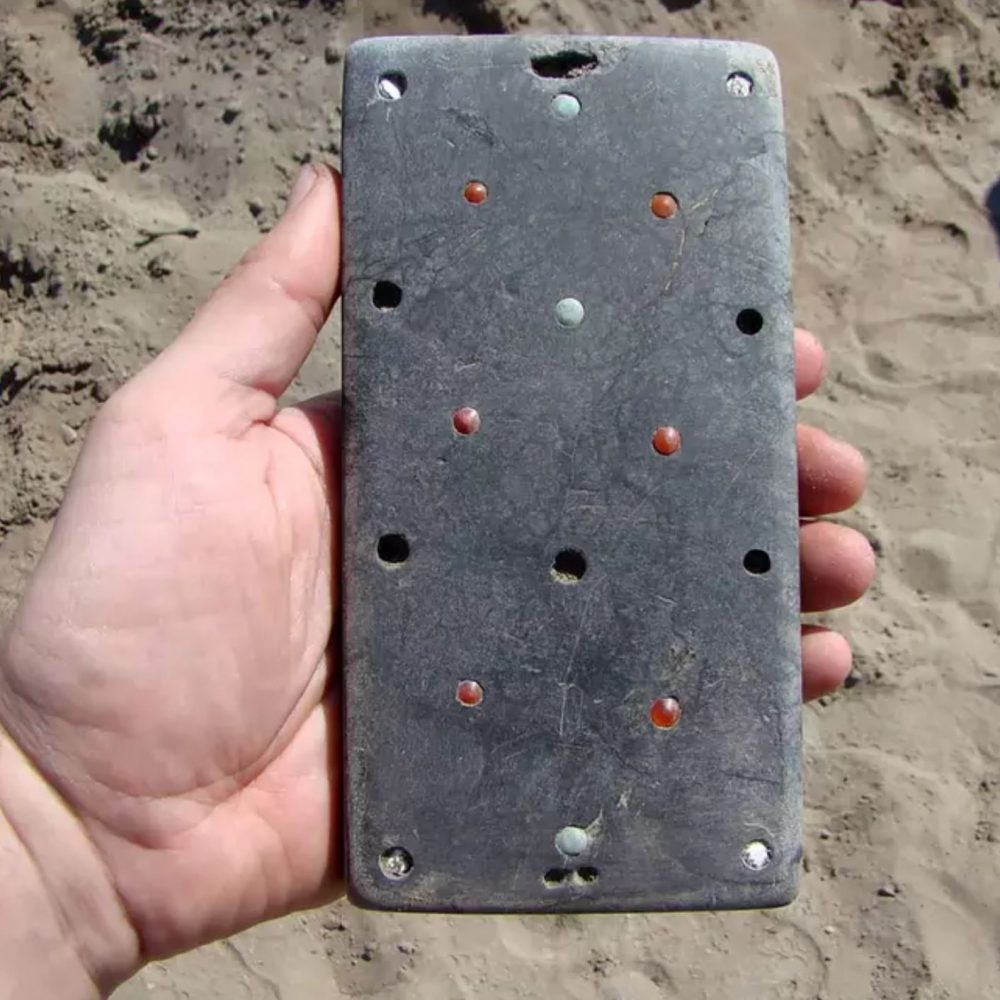 The water from the reservoir usually drains in May and June of each year, eventually exposing the vast- desert floor beneath the sea. It is precisely there where archeologists have discovered numerous tombs dating as far back as the Bronze Age and the Genghis Khan era. In total, researchers say that 110 burials appeared at Ala-Tey.
This site is a scientific sensation.
"We are incredibly lucky to have found these burials of rich Hun nomads that were not disturbed by (ancient) grave robbers," explained r Marina Kilunovskaya from the St Petersburg Institute of Material History Culture.
Archeological excavations at a site called Ala-Tey, dubbed Russia's Atlantis, has yielded a mysterious 2,100-year-old iPhone-like artifact.
Share Now