Stonehenge is a mysterious place. No one is certain about the true scale of the ancient monument, how exactly it came to be, and even more – how it even stands to this day. After all, before it became a Unesco World Heritage site, the monument was subject to centuries-long vandalism.
Many of the stone slabs were removed or chopped and used for more modern structures, and people were even allowed to take chunks of the monument as a souvenir.
Well, even if it had remained in a more complete state, we would still probably have about the same amount of knowledge about Stonehenge as we do today. New theories about its origin, true shape, and purpose continue to emerge year after year, just as the number of unanswered questions grows.
The latest extraordinary hypothesis about Stonehenge suggests that it once was a massive building with a thatched roof. This theory was put forward by 62-year-old landscape architect Sarah Ewbank. Years ago, she suggested a similar concept about Stonehenge but now, the innovative architect is back with an even more complete model of what the monument may have looked like thousands of years ago.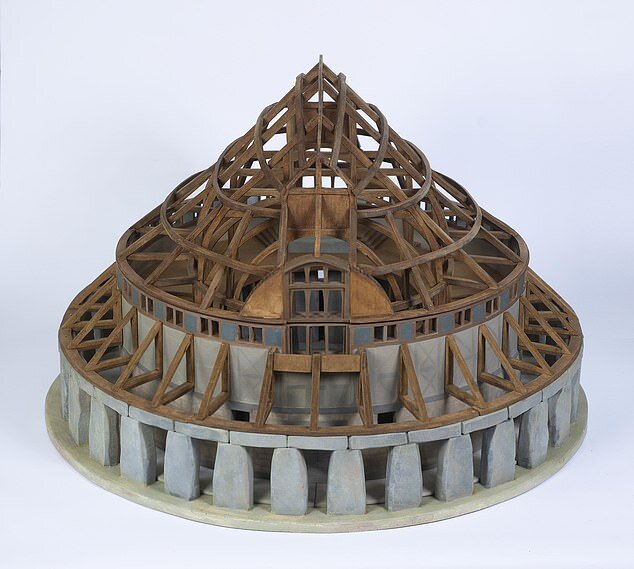 Was Stonehenge built with a roof?
1. Mrs. Ewbank has presented us with a model of the ancient monument on a scale of 1:33, and when you look at it as it is complete, it is surprisingly believable. She believes that it was an ancient great building similar to the modern audience halls or why not even concert halls – places where people could gather and listen to speakers.
2. The approximate diameter of 30 meters seems like a suitable size for a public venue, with galleries on several levels for people to stand.
3. Sarah suggests that archaeologists need to consider that Neolithic and Bronze age people were not as primitive as the current beliefs suggest and they had the ability to build Stonehenge with a massive roof.
4. The skills of ancient builders are undeniably evident in numerous structures worldwide, as well as in their obvious ability to create sophisticated jewelry and other objects from various materials.
5. Perhaps Sarah's theories should be considered in the scientific community. Looking at the pictures of her final model and considering the several rings of stones present in the remains of Stonehenge, it does seem like a real possibility.
6. With 40 years of work in the field behind her back, I believe that Mrs. Ewbank does know what she is talking about. She notes that the building form she envisions in Stonehenge was common in other famous ancient buildings – in Rome and ancient Greece, for instance.
7. She believes that the inner sets of stones in Stonehenge were placed there to support some sort of wooden framework that worked its way up to the roof.
8. While her entire work is based on what currently remains in Stonehenge and archaeological identifications of other elements that no longer exist, she admits that her models are guesswork. She obviously does not have the scientific evidence to support her theories but she believes that Neolithic builders had the aforementioned abilities and knowledge. It seems entirely possible given the ancient monuments around the world, right?
9. Unfortunately, since she began her work, she has not received a chance to discuss her theories with experts in the field. In the past, archaeologists have expressed their disbelief in such theories because it would take from the majesty of the stones in the structure.
10. Yet, Sarah believes that the ancient people would have preferred to celebrate the winter solstice under a roof rather than outside in the cold.
If her work interests you and you want to learn more, Sarah has an entire book based on her discoveries and work. I am providing a link to her website and book here. As for her model of Stonehenge with a roof, see the images below.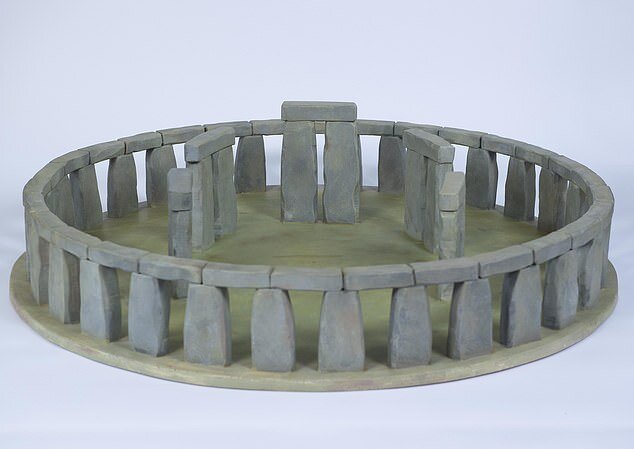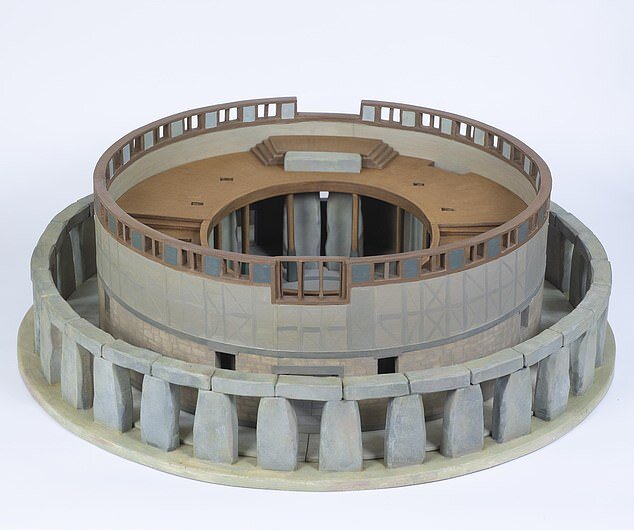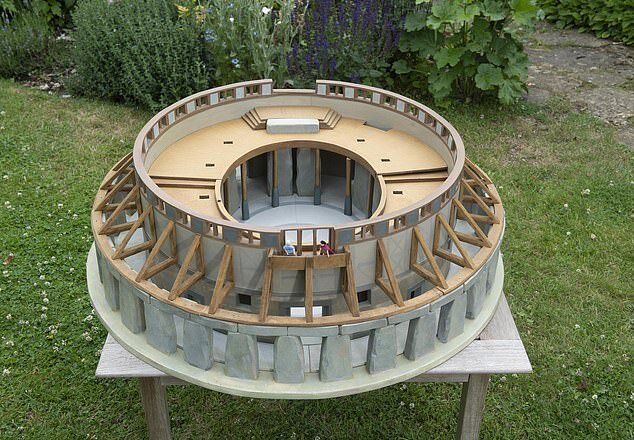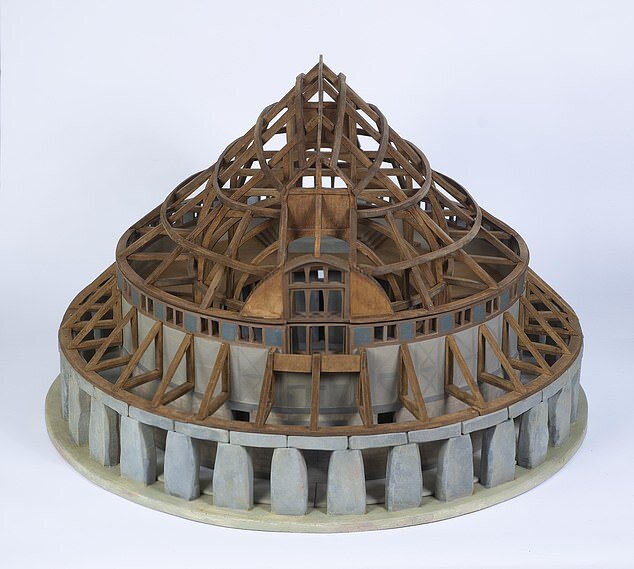 ---
Join the discussion and participate in awesome giveaways in our mobile Telegram group. Join Curiosmos on Telegram Today. t.me/Curiosmos
---
Sources:
• Leafe, D. (2021, July 2). Architect's concept that Stonehenge rocks were base for Neolithic temple brought to life in models. Daily Mail Online.
• Miller, M. (2016, January 29). Architect presents radical new theory that Stonehenge was a two-storey, wooden feasting and performance hall. Ancient Origins.
Share Now