According to a new study, asteroid impacts on Mars may have transported the building blocks needed for life to the red planet.
The new study suggests that key ingredients for like were most likely brought to Mars, millions of years ago as the planet was continuously bombarded with space rocks.
Furthermore, it is believed that in the distant past, Mars may have had a thick atmosphere made of hydrogen. This is important.
If it did, then the asteroids that impacted the planet may have brought nitrogen to Mars, hence giving the red planet essential element for many biological molecules.
The new study was led by Dr. Rafael Navarro-González from the Institute of Nuclear Sciences of the National Autonomous University of Mexico.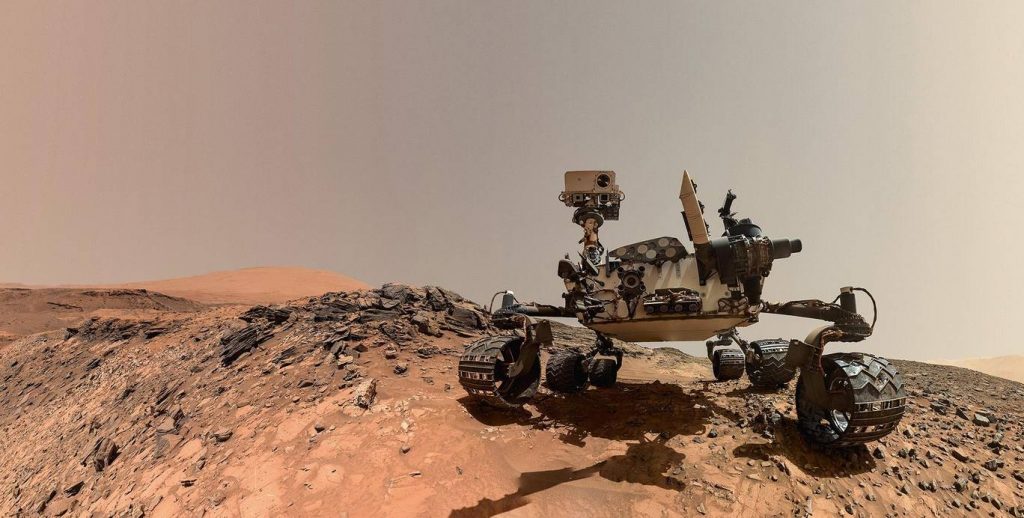 As explained by NASA, the study used data from NASA's Curiosity rover on Mars and was conducted by researchers on Curiosity's Sample Analysis at Mars (SAM) instrument team and international colleagues.
The scientists used a combination of theoretical models as well as experimental data to research the role hydrogen plays in altering nitrogen into nitrites and nitrates using energy from asteroid impacts.
The scientist used infrared laser beam pulses to stimulate the high-energy shockwaves created by asteroids slamming into the atmosphere.
The laser pulses were then focused into a flask featuring mixtures of hydrogen, nitrogen, as well as carbon dioxide gases, which were meant to represent the early Martian atmosphere.
After the laser blasts, the resulting concoction was analyzed to determine the number of nitrates that formed.
The results say experts, were surprising, to say the least.
"The big surprise was that the yield of nitrate increased when hydrogen was included in the laser-shocked experiments that simulated asteroid impacts," explained Navarro-González.
"This was counter-intuitive as hydrogen leads to an oxygen-deficient environment while the formation of nitrate requires oxygen. However, the presence of hydrogen led to a faster cooling of the shock-heated gas, trapping nitric oxide, the precursor of nitrate, at elevated temperatures where its yield was higher."
The findings were published in the Journal of Geophysical Research: Planets.