The third type of supernova, predicted decades ago, was finally confirmed.
Astronomers have discovered a plausible candidate for ECSN supernova for the first time, caused by electron trapping in the core of a progenitor star. Supernova SN2018zd was discovered in the spring of 2018 when it erupted in the distant spiral galaxy NGC 2146 and meets all ECSN-type criteria. The original scientific article was published in the journal Nature Astronomy.
---
Electron-capture supernova (ECSN) explosions were predicted theoretically about 40 years ago. Their progenitors are considered to be stars with a mass of 8-10 solar masses from the super-asymptotic giant branch (SAGB), which have a degenerate core of oxygen, neon, and magnesium.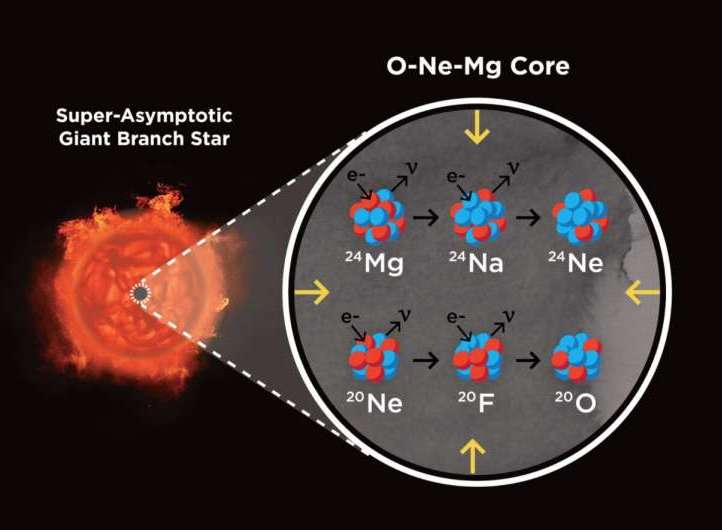 When the capture of electrons by the nuclei of neon and magnesium begins in the nucleus, the gravitational collapse of the nucleus is initiated and an explosion occurs. However, so far not a single reliable candidate for such supernovae has been found. This is due not only to a lack of observational data but also to inaccuracies in theoretical predictions.
Until recently, the best candidate for an ECSN supernova remnant was the Crab Nebula.
Astronomers confirmed the existence of a third type of supernova explosion
A group of astronomers led by Daichi Hiramatsu of the University of California, Santa Barbara announced the discovery of the first reliable candidate for ECSN type supernova.
It was SN2018zd, which was discovered on March 2, 2018, on the outskirts of the spiral galaxy NGC 2146, located at a distance of 31.3 million light-years from the Sun in the Camelopardalis constellation. Originally classified as a type II hydrogen-rich supernova, it was later classified as a type II-P supernova with a plateau light curve.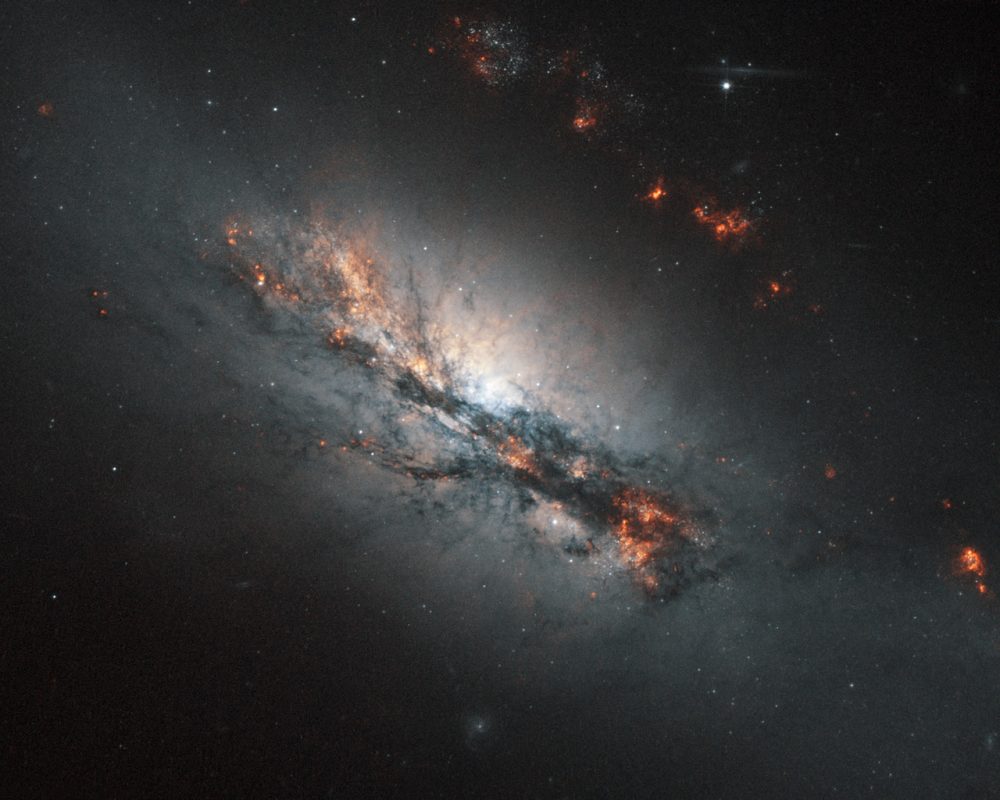 The researchers analyzed data from observations of the flare using ground-based and space telescopes, and also performed a number of simulations, and found some evidence that SN2018zd can be classified as an ECSN.
Scientists have determined that the circumstellar environment around the star is high in helium, carbon, and nitrogen and low in oxygen, which is suitable for a SAGB star as the progenitor of a supernova.
The star was actively losing mass at a rate of 0.01 solar masses per year during the last 10 years before the explosion, which is greater than the expected mass loss through the stellar wind. It is assumed that the mass loss occurred through eruptions.
Supernova spectra and light curves also fit the explosion model of a 9 solar-mass SAGB star. Thus, SN2018zd meets all the ECSN type criteria and will likely be accepted as the first supernova of this type.
Astronomers now plan to go back and reevaluate the date on other known old supernovas to see whether they might have also resulted from electron capture.
---
Join the discussion and participate in awesome giveaways in our mobile Telegram group. Join Curiosmos on Telegram Today. t.me/Curiosmos
---
Sources:
• Choi, C. Q. (2021, June 28). Elusive new type of supernova, long sought by scientists, actually exists. Space.com.
• Griffin, A. (2021, June 28). Scientists find entirely new kind of supernova. The Independent.
• Hiramatsu, D. (2021, June 28). The electron-capture origin of supernova 2018zd. Nature News.
• Klesman, A. (2021, June 28). Astronomers confirm there's a third type of supernova explosion. Astronomy.com.
Share Now