Astronomers have discovered an exoplanet candidate for the first time using gravitational microlensing with a space telescope. In this, they were helped by observational data from the Kepler telescope, thanks to which a Jupiter-like exoplanet was found orbiting a K-dwarf in the disk of the Milky Way.
---
What is gravitational microlensing?
The gravitational microlensing method is based on the effect predicted by General Relativity of the gravitational focusing of light from distant stars by a massive object, such as a brown dwarf, exoplanet, or compact object, between a star and an Earth observer.
As a result, there will be an increase in the brightness of the lensed star while the lens object crosses the line of sight. This method remains the main one in detecting cold low-mass exoplanets, including objects located outside the snow line.
Findings like these are critical to testing theories of planetary formation. In particular, many massive planets that form beyond the snowline are predicted to subsequently migrate closer to the star and may become hot Jupiters.
How many objects have been discovered to date?
To date, at least 129 objects of planetary mass have been discovered and confirmed using the microlensing method.
However, they were all initially detected by ground-based observatories such as the OGLE (Optical Gravitational Lens Experiment), MOA (Microlensing Observations in Astrophysics), and KMTNet (Korean Microlensing Telescope Network) surveys, and then confirmed by data from ground-based and space telescopes. So far, there had been no cases where the initial detection was made by a space telescope.
Astronomers discovered a new exoplanet using gravitational microlensing on Kepler's data
A team of astronomers led by David Specht of the University of Manchester has reported the first discovery of an exoplanet candidate using gravitational microlensing using data from a space telescope. Scientists discovered the K2-2016-BLG-0005 caustic-crossing double microlensing event during a reanalysis of Kepler Space Telescope observations collected in April-July 2016.
Confirmation of the discovery was made during the analysis of observational data from the ground surveys OGLE-IV, MOA-2, and KMTNet and the CFHT and UKIRT telescopes.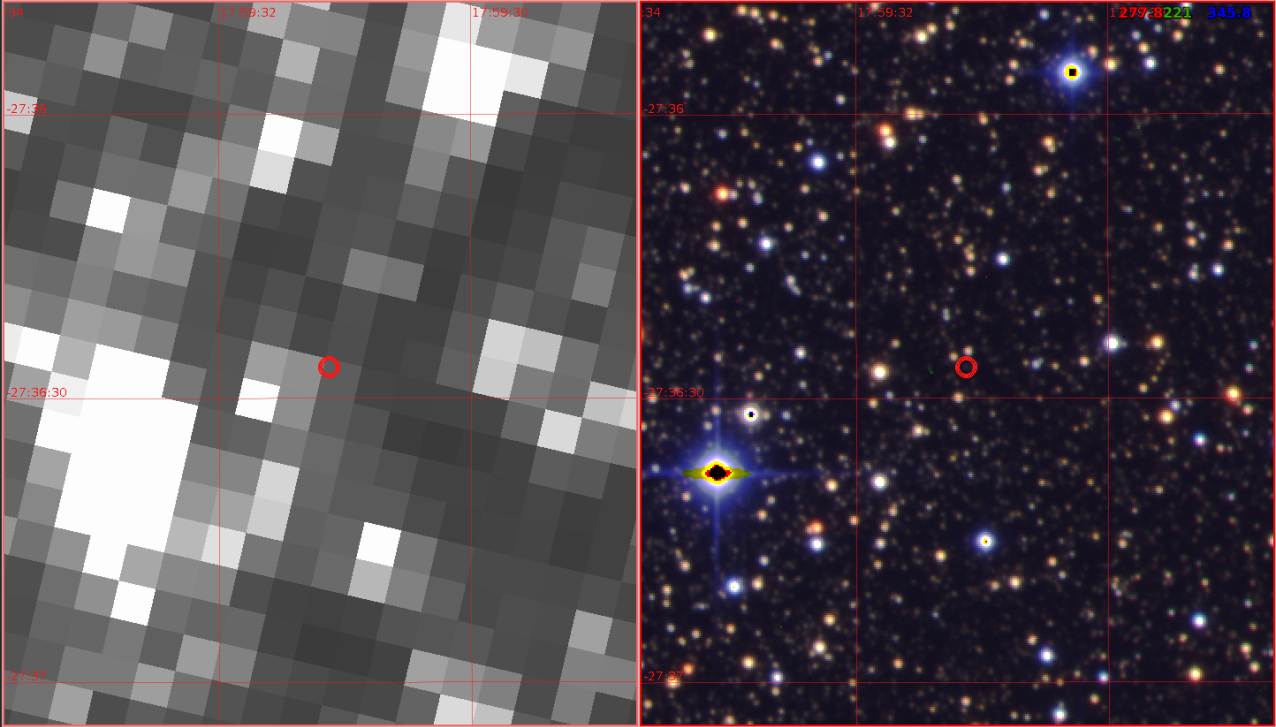 Scientists have determined that the mass of exoplanet BLG-0005Lb is 1.1 ± 0.1 Jupiter masses, and the mass of the parent star is 0.58 ± 0.03 solar masses. The system is located at a distance of about 17 thousand light-years from the Sun.
The exoplanet's orbit is characterized by a period of revolution of 13 years and an average distance from the star of 4.4 astronomical units. Thus, the system located in the disk of the Milky Way is a Jupiter-like twin exoplanet orbiting a K-dwarf, which generates the phenomenon of microlensing of a star located in the bulge of the Milky Way.
---
Join the discussion and participate in awesome giveaways in our mobile Telegram group. Join Curiosmos on Telegram Today. t.me/Curiosmos
---
Sources:
• Specht, D., Poleski, R., Penny, M. T., Kerins, E., & McDonald, I. (2022, March 31). Kepler K2 Campaign 9: Ii. First space-based discovery of an exoplanet using microlensing. arXiv.org.
• Starr, M. (n.d.). The most distant exoplanet ever found by Kepler is… surprisingly familiar. ScienceAlert.
• Young, C. (2022, April 4). Kepler found an exoplanet 17,000 light-years away that looks strikingly like Jupiter. Interesting Engineering.
Share Now