The idea that the universe is made up of a form we can't see, is the very cornerstone of modern cosmology.
Dark Matter is called a type of matter that corresponds to as much as 80% of the matter in the entire known universe.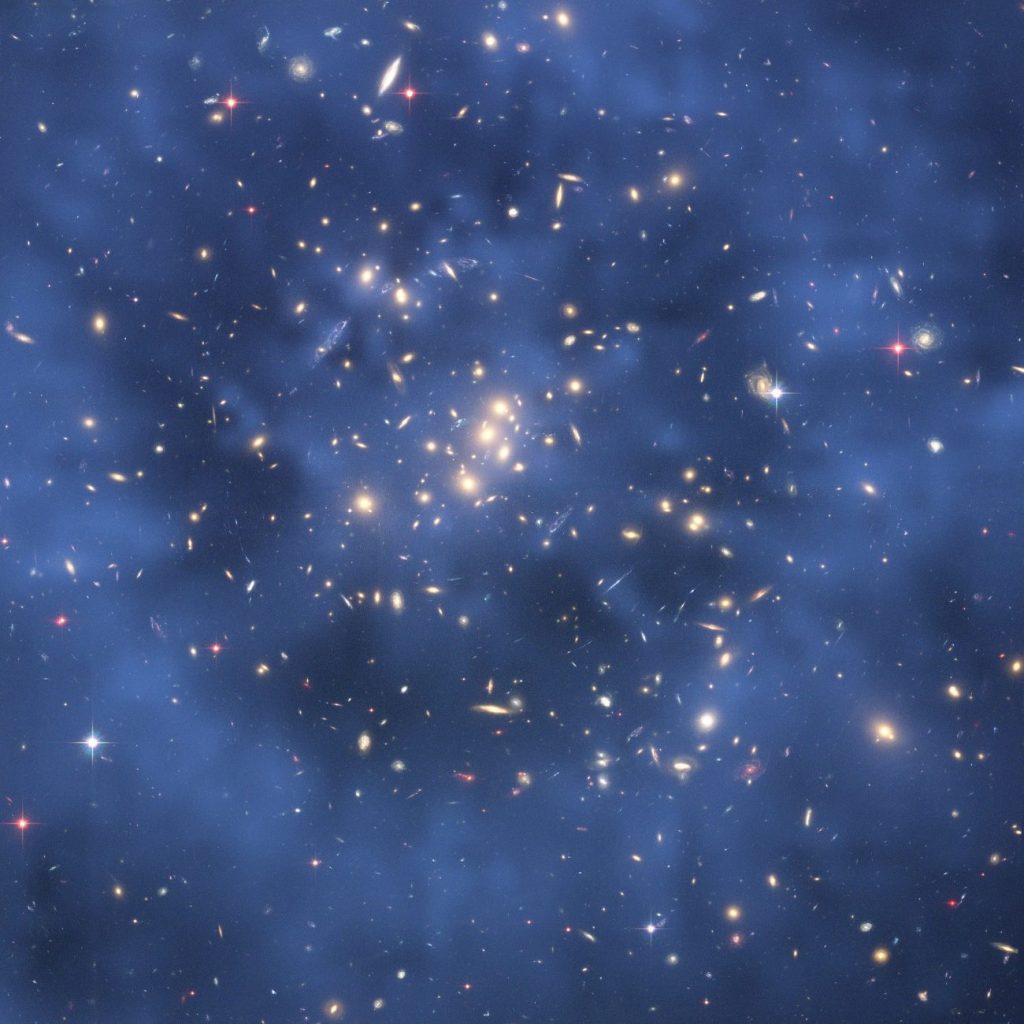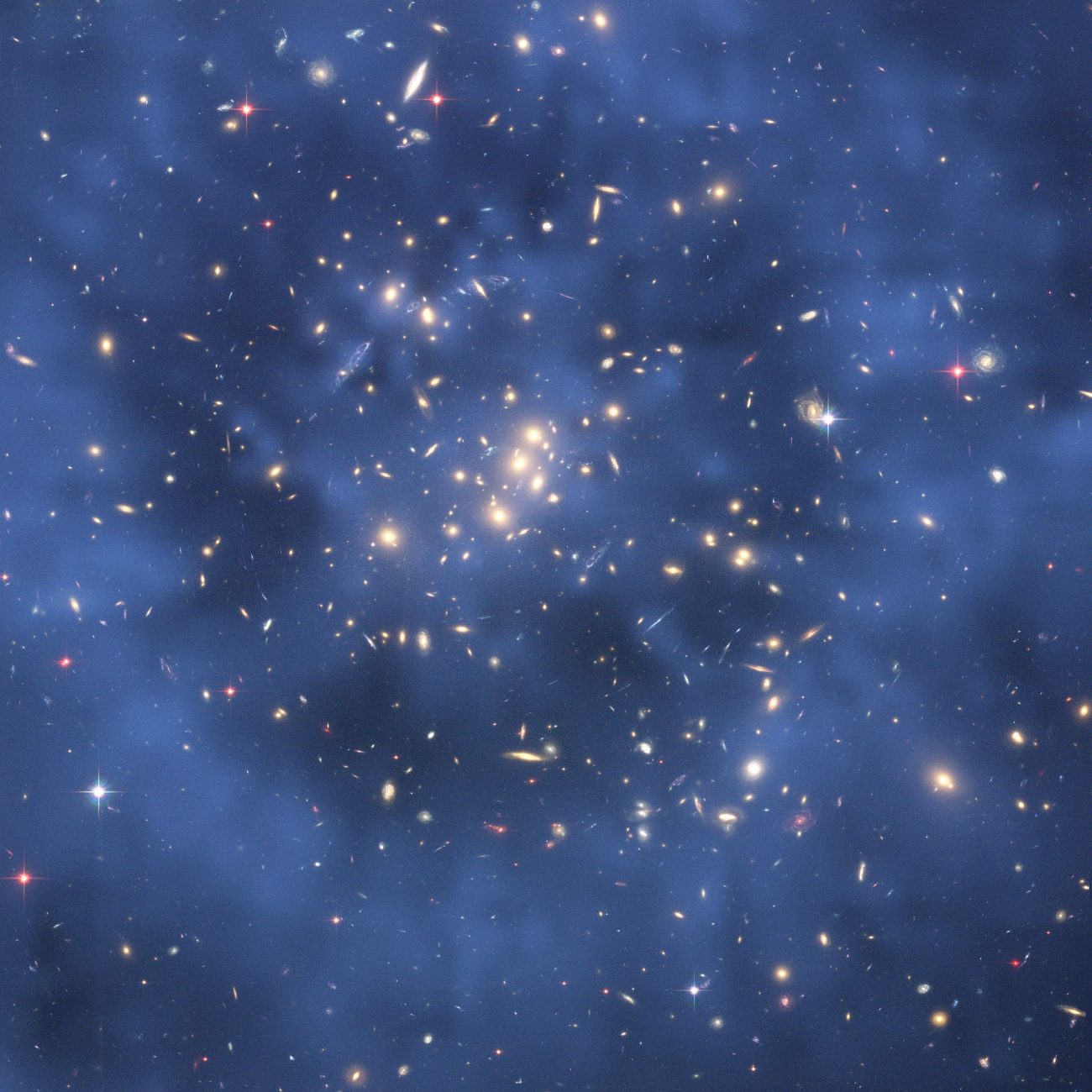 The majority of dark matter is thought to be non-baryonic in nature, possibly being composed of some as-yet-undiscovered subatomic particles.
Its name makes reference to that it does not emit any type of electromagnetic radiation (like light).
In fact, it does not interact in any way with electromagnetic radiation, being completely transparent throughout the electromagnetic spectrum.
Its existence can be inferred from its gravitational effects on visible matter, such as stars or galaxies, as well as in the anisotropies of the cosmic microwave background present in the universe. But to us, it remains entirely invisible.
Finding Galaxies without dark matter
In 2018, scientists were thrilled (yet surprised) to announce they discovered the first known galaxy that was apparently lacking dark matter: NGC 1052-DF2.
Dubbed, DF2 for short the galaxy located 6.5 million light-years away is roughly the same size as our Milky Way galaxy, although with 200 times fewer stars.
Now, in a new study published in the peer-reviewed Astrophysical Journal Letters, scientists say they have found another galaxy that completely lacks dark matter.
The new study also offers fresh evidence about the bizarre nature behind NGC 1052-DF2.
The new discovery, NGC 1052-DF4 (DF4 for short) now confirms that the discovery of NGC 1052-DF2 was no mistake.
The fact that we're seeing something that's just completely new is what's so fascinating. No one knew that such galaxies existed, and the best thing in the world for an astronomy student is to discover an object, whether it's a planet, a star, or a galaxy, that no one knew about or even thought about, explained Shany Danieli, an astronomy graduate student at Yale University, and one of the leading authors of one of the studies.
Discovering that there are galaxies in the universe that lack dark matter is a massive surprise to our current cosmological models. That's mostly because dark matter plays a vital part in our understanding of galaxies.
Why This Discovery Matters
Despite the fact that Dark Matter remains undetectable to our current telescopes, we know it is out there, and that it plays an important role in the universe.
Some galaxies seem to have more dark matter than normal matter.
Then scientists stumbled upon DF2 and everything they thought they knew about galaxies changed.
That's because until we found DF2, we were convinced that dark matter was not just a cosmic part in galaxies, but a requirement for galaxies to form across the universe.
The discovery of DF2 was not well received in the scientific community.
"If there's one object, you always have a little voice in the back of your mind saying, but what if you're wrong?," explained astronomer Pieter van Dokkum of Yale University, who acknowledged that the discovery of DF2 even created doubts within their team.
"Even though we did all the checks we could think of, we were worried that nature had thrown us for a loop and had conspired to make something look really special whereas it was really something more mundane."
Then came DF4, an ultra-diffuse galaxy, massive in size, and faint to observe. Just like DF2, DF4 seemed to completely lack dark matter. Both DF2 and DF4 are associated with the elliptical galaxy NGC 1052, located a mind-bending 63 million light-years away in the constellation of Cetus.
Using the Keck Observatory's Low-Resolution Imaging Spectrometer (LRIS), scientists analyzed the orbital motion of seven globular clusters and studied their speed. They found that the velocity was consistent with the gravitational effect of the mass of the galaxy's estimated normal matter.
What does this mean?
This confirmed their initial findings.
"Discovering a second galaxy with very little to no dark matter is just as exciting as the initial discovery of DF2," van Dokkum explained in a statement.
"This means the chances of finding more of these galaxies are now higher than we previously thought. Since we have no good ideas for how these galaxies were formed, I hope these discoveries will encourage more scientists to work on this puzzle."
They used the Keck Observatory to confirm their discoveries of DF2, by tracking as many as ten globular clusters and found that their velocity was also consistent with a lack of dark matter.
Since these galaxies had no dark matter, they are a favorable argument to the existence of dark matter, since they are evidence of the fact that normal matter can coexist separately to dark matter.
"We want to find more evidence that will help us understand how the properties of these galaxies work with our current theories. Our hope is that this will take us one step further in understanding one of the biggest mysteries in our universe – the nature of dark matter," explained researchers.