It is the first massive cluster of stars of intermediate age discovered in the Milky Way.
An international team of astrophysicists has discovered a massive star cluster in the Milky Way. The discovery is unique because it marks the discovery of the first cluster of stars of intermediate age to date. In the past, scientists were unsure whether such clusters exist in our galaxy.
---
An open cluster consists of numerous stars born in the same molecular cloud and bound by gravity. This means that they move together. They are of great interest to science since scientists have a high chance of finding objects at rare evolutionary stages. This is a kind of natural space laboratory.
10 Things you should know about the massive star cluster in the Milky Way
1. Previously, it was believed that there are no such clusters in the Milky Way – such had been discovered only in distant galaxies with the most exotic properties.
2. However, over the past few decades, such objects have been discovered in our own galaxy. However, these were mostly young star clusters less than 25 million years old or completely the opposite – ones that are billions of years old.
3. Clusters of intermediate age remained a mystery to astrophysicists, and the newly-discovered massive star cluster Valparaiso 1 finally provides evidence that they exist. The missing link has finally been discovered, suggesting that there may be many more middle-aged star clusters to be discovered in our galaxy.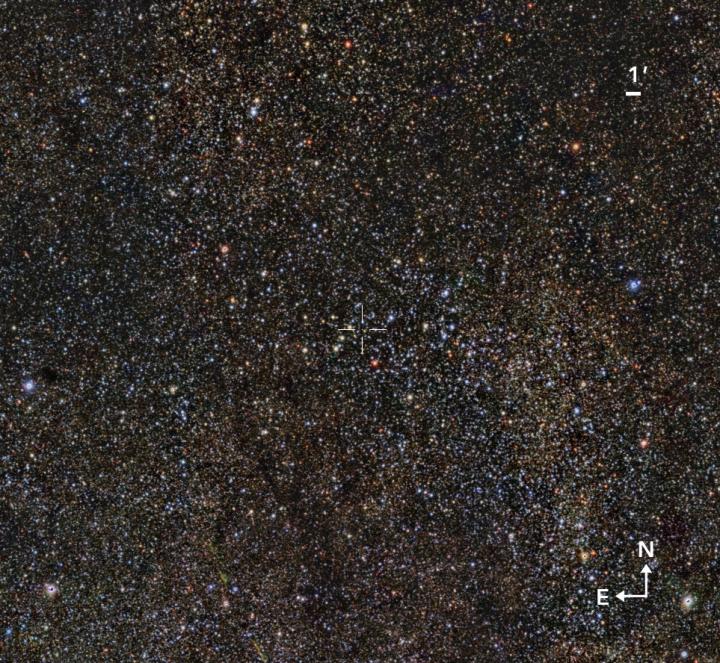 4. Valparaiso 1 was discovered in the constellation Scutum and contains about 15,000 stars located at a distance of 7,000 light-years from the Sun.
5. The cluster of stars was identified thanks to the joint work of several telescopes. Among them are the Gaia spacecraft and several ground-based installations, such as the Isaac Newton telescope, located at the observatory in the Canary Islands.
6. The plethora of data, including the positions of stars and their motion, revealed that the stars in the Valparaiso 1 cluster were moving together.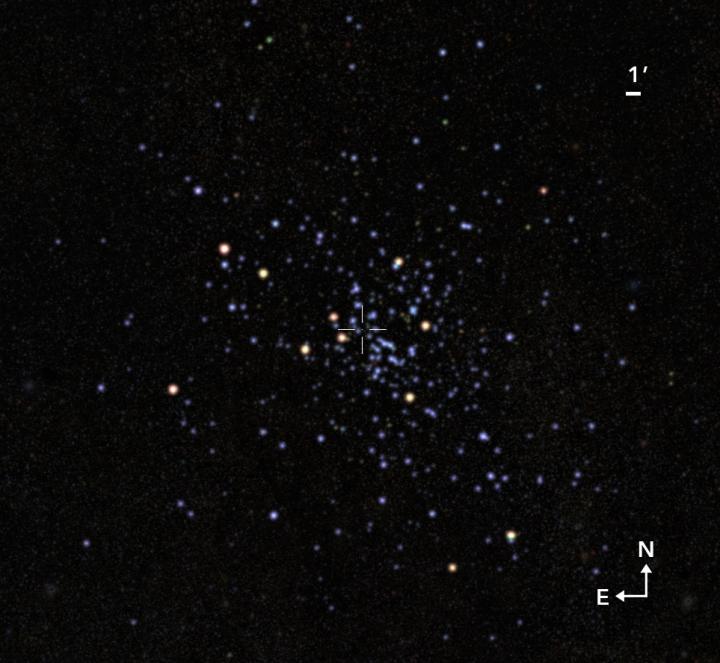 7. It is noteworthy that this cluster was found in a previously well-studied sector of the sky. This suggests that other massive objects may be hidden behind dense star fields.
8. What probably prevented astronomers from discovering this or other similar clusters is the obscuring of other celestial objects at different distances.
9. For example, according to the lead author of the project, Ignacio Negeruela, some of the stars in Valparaiso 1 can also be seen with the help of an amateur telescope – they are so bright.
10. Yet, most of its stars are located behind or in front of numerous other stars that do not belong to the cluster, making it difficult to observe as a whole.
---
Join the discussion and participate in awesome giveaways in our mobile Telegram group. Join Curiosmos on Telegram Today. t.me/Curiosmos
---
Sources:
• EurekAlert. (n.d.). Astronomers discover a massive star cluster, of intermediate age, in the constellation Scutum.
• Negueruela, I., Chené, A.-N., Tabernero, H. M., Dorda, R., Borissova, J., Marco, A., & Kurtev, R. (2021, April 24). massive open cluster hiding in full sight. OUP Academic.
• Starr, M. (n.d.). In Surprise Discovery, Astronomers Find Huge Star Cluster in Our Cosmic Backyard. ScienceAlert.
Share Now