The Norwegian meteorological institute has revealed that the island of Svalbard, home to the doomsday vault, recorded its highest-ever temperature. 
---
Svalbard, home to the so-called doomsday vault, also known as the Svalbard Global Seed BVault is a secure seed bank that aims to preserve a wide variety of plant seeds that are duplicate samples of spare copies of seeds held in various gene banks scattered across the globe.
The mission of the doomsday vault is to essentially ensure the existence of seeds during large-scale regional or global crises. The vault currently holds around 400,000 seed samples.
Now, its contents may be in danger.
The Norwegian meteorological institute recently reported that Svalbard recorded its highest-ever temperature since records are kept. This is the result of increasing global temperature.
"A 41-year-old heat record has been broken in Longyearbyen on #Svalbard! Between 17 and 18, we measured 21.7 degrees Celsius, which is 0.4 degrees above the old record from July 16, 1979," Meteorologene tweeted.
Scientific studies, like this one, suggest that the artist is warming up twice as fast as for the rest of the planet.
According to the Norwegian Meteorological Institute, the archipelago recorded a high 21.7 degrees Celsius (70.2 Fahrenheit) during afternoon hours, an all-time high since records are being kept (around 1979).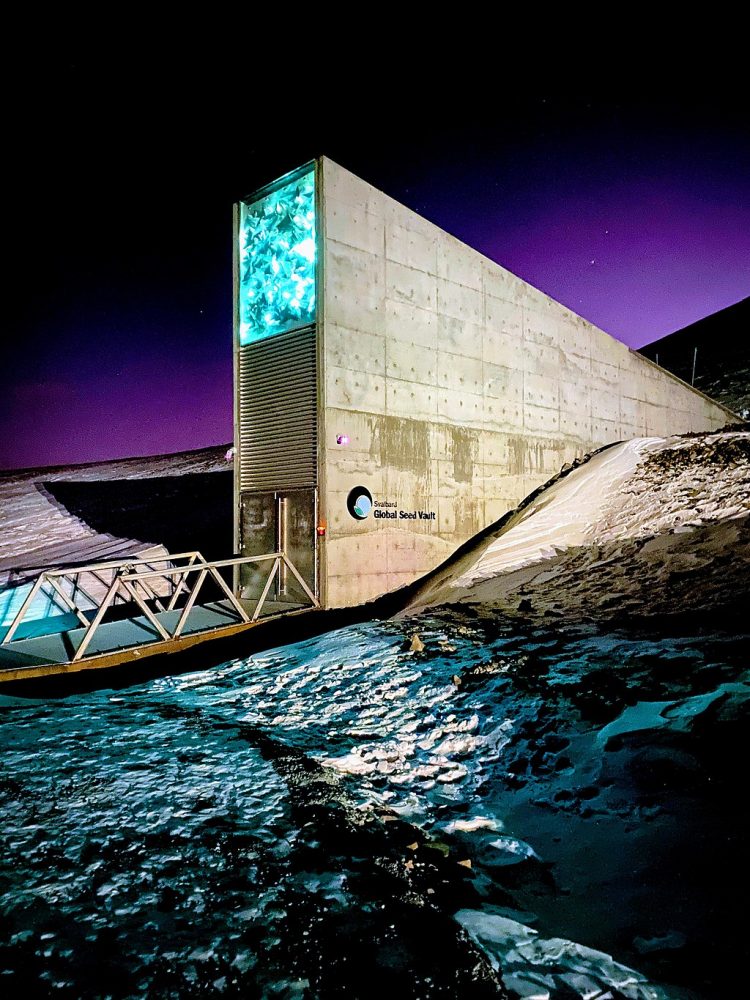 The island group of which Svalbard is a part of is located some 1000 kilometers from the North Pole. Within the archipelago of islands, only Spitzbergen is inhabited.
The entire archipelago is now under a heatwave which is expected to last for a couple of days more, producing some of the hottest temperatures the region has recorded.
The increase in temperature is worrying. According to experts, at this time of year, the temperature at Svalbard should range anywhere from 5 to 8 degrees celsius.
The increasing temperatures are a worrying meteorological fact. Since January 2020, the entire region has recorded temperatures five degrees Celsius above normal. In mid-July, the temperature peaked at around 38 degrees Celsius in Siberia, a point just beyond the Arctic Circle.
Climate Change is one of the culprits of the rising temperature: according to a report, the "Svalbard climate in 2100," scientists believe that the average temperature for the region between the year 2070 and 2100 will rise between 7 and 10 degrees Celsius, mostly due to the levels of greenhouse gas emissions.
The results of climate change and global warming are already clearly visible. Measurements from 1971 to 2017 have revealed between three and five degrees Celsius of warming, with the most significant temperature rises taking place in the winter, a report reveals.