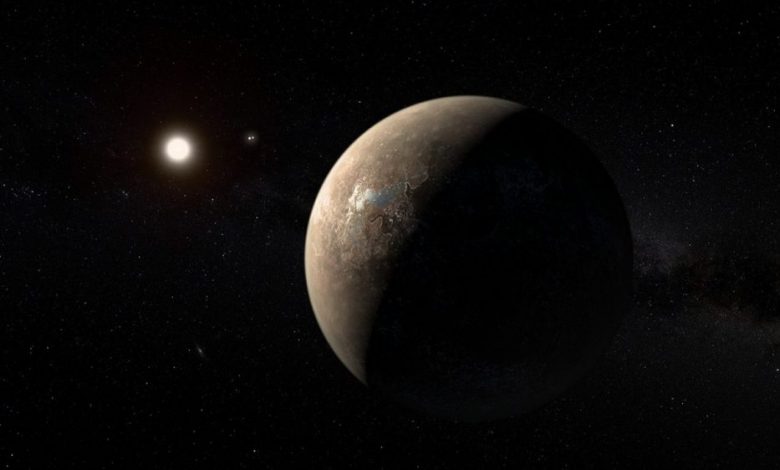 Proxima Centauri is the closest solar system to Earth. As far as we know, it is home to two exoplanets. One of them is confirmed and is called Proxima-b. Its also the planet reachers have dubbed Earth's Twin, or Earth 2.0, and it was spotted by astronomers in 2016, using data from the European Southern Observatory (ESO).
Since its discovery, astronomers have studied it trying to understand what surface conditions rule on the surface of Proxima-b.
Studies have been somewhat inconsistent.
Some astronomers say that despite the fact the exoplanet orbits its star in a habitable zone, other surface conditions may not meet the requirement for life on its surface to exist.
But there are also other studies who argue the contrary, saying that life can develop on the exoplanet's surface, and some experts are saying there could be life there now. That's despite the fact that astronomers have said in previous studies that Proxima-b may be exposed to extreme levels of surface UV.
Of course, we don't know what types of lifeforms exist on its surface, and whether or not it has developed.
The study conducted by researchers from the Carl Sagan Institute (CSI) suggests that life could have a fighting chance on Proxima b after all.
The scientific paper, published in the  Monthly Notices of the Royal Astronomical Society, titled "Lessons From Early Earth: UV Surface Radiation Should Not Limit the Habitability of Active M Star Systems," argues that "all life on Earth today evolved from creatures that thrived during an even greater UV radiation assault than Proxima-b and other nearby exoplanets currently endure."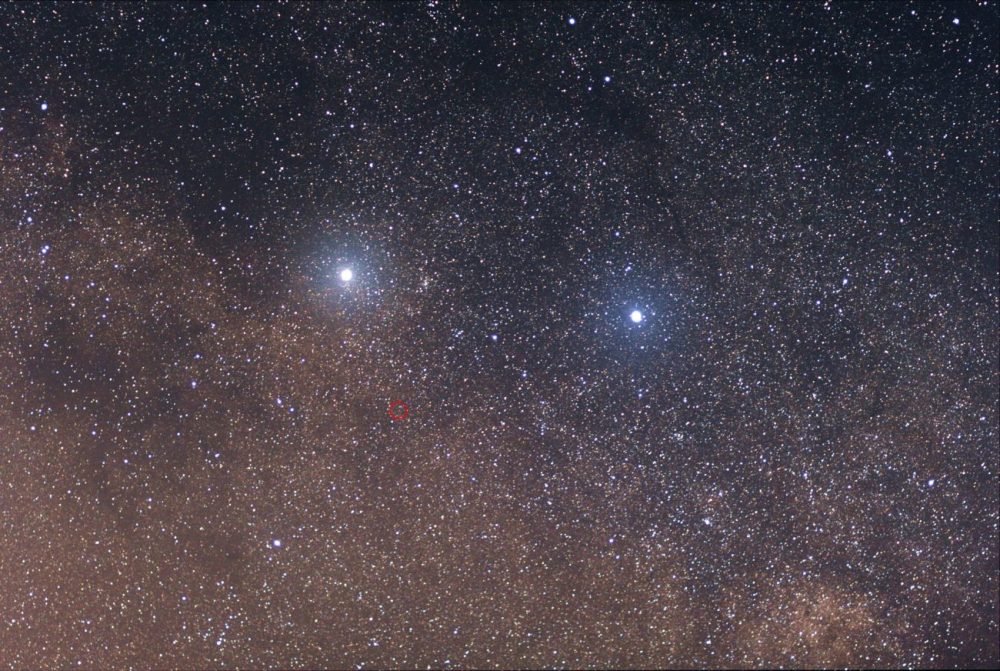 Proxima Centauri is a red dwarf. These types of stars are according to what we know about the cosmos, the most common types of stars. They account for around 85 percent of stars in our galaxy alone. They have the greatest longevity among stars, and red dwarfs are the most common stars that host rocky, Earth-like planets.
But despite these various favorable conditions, they also spell bad news for life as we know it. As explained by co-author O'Malley-James to Universe Today via email:
"The chief barrier to the habitability of these worlds is the activity of their host stars. Regular stellar flares can bathe these planets in high levels of biologically harmful radiation. Furthermore, over longer periods of time, the onslaught of X-ray radiation and charged particle fluxes from the host stars places the atmospheres of these planets at risk of being stripped away over time if a planet cannot replenish its atmosphere fast enough."
But scientists say that similar conditions existed on Earth roughly 4 billion years ago. They modeled the surface UV environments of four relatively close "potentially habitable" exoplanets – Proxima-b, TRAPPIST-1e, Ross-128b, and LHS-1140b – including various atmospheric compositions and got back interesting results that favor life's development.
O'Malley-James explained:
"The unsurprising result was that the levels of surface UV radiation were higher than we experience on Earth today. However, the interesting result was that the UV levels, even for the planets around the most active stars, were all lower than the Earth experienced in its youth. We know the young Earth supported life, so the case for life on planets in M star systems may not be quite so dire after all."
In other words, and to make this easier to understand, despite the fact that Proxima Centauri may regularly bathe the planet with potentially harmful radiation, life on its surface may have found a way to survive, evolve and live through hazardous conditions.
Hurrah!