"There has been no systematic survey of young debris disks nearly this large..."
Astronomers have recently released what is considered the largest collection of sharp, detailed photographs of debris disks surrounding young stars. The images showcase a wide variety of different shapes and sizes of solar systems during their initially planet-forming years.
What caught experts by surprise is that nearly all of them showed planets, which means that nearly all young star systems form planets in their initial stages.
"There has been no systematic survey of young debris disks nearly this large…"
---
The images were obtained over a four-year period thanks to the Gemini Planet Imager (GPI), mounted on the Gemini Sur 8-meter telescope in Chile.
The GPI uses a state-of-the-art adaptive optics system to eliminate atmospheric blur, providing the sharpest images to date of many of these discs.
Ground-based instruments like GPI, which are being upgraded to make similar observations in the northern sky from the North Gemini Telescope in Hawaii, may be a way to detect stars with suspicious debris disks to determine which ones are worth targeting for more powerful but expensive telescopes to find planets, in particular habitable planets.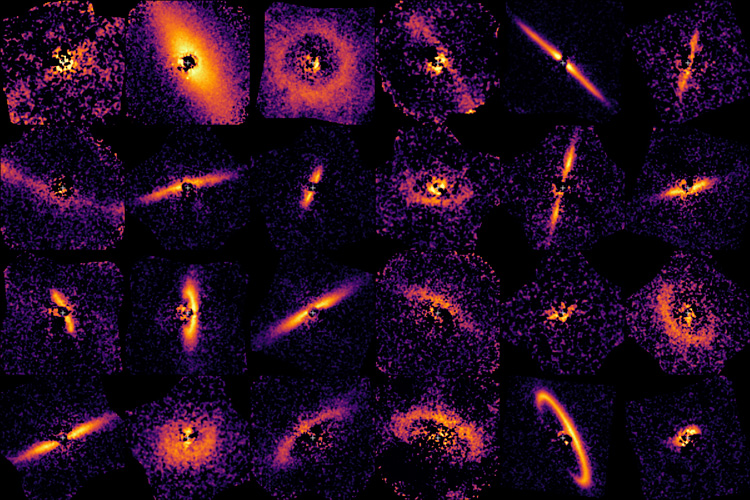 Several 20, 30, and 40-meter telescopes, such as the Giant Magellan Telescope and the Extremely Large Telescope, will go online in the next two decades, while the James Webb Space Telescope in orbit will launch in 2021. Combined, these tools will offer astronomers unpreceded means to explore the universe and our galaxy for potentially habitable exoplanets.
"It is often easier to detect the dust-filled disk than the planets, so you detect the dust first, and then you know to point your James Webb Space Telescope or your Nancy Grace Roman Space Telescope at those systems, cutting down the number of stars you have to sift through to find these planets in the first place," revealed Tom Esposito, a postdoctoral fellow at the University of California, Berkeley.
The new image and details of observations have been published in the Astronomical Journal.
The debris disks we see in these new images are practically the equivalent of our Solar System's Kuiper Belt, a frigid area about 40 times farther from the sun than Earth, beyond Neptune's orbit, mainly composed of rocks, dust, and ice that never became part of any planet in our solar system.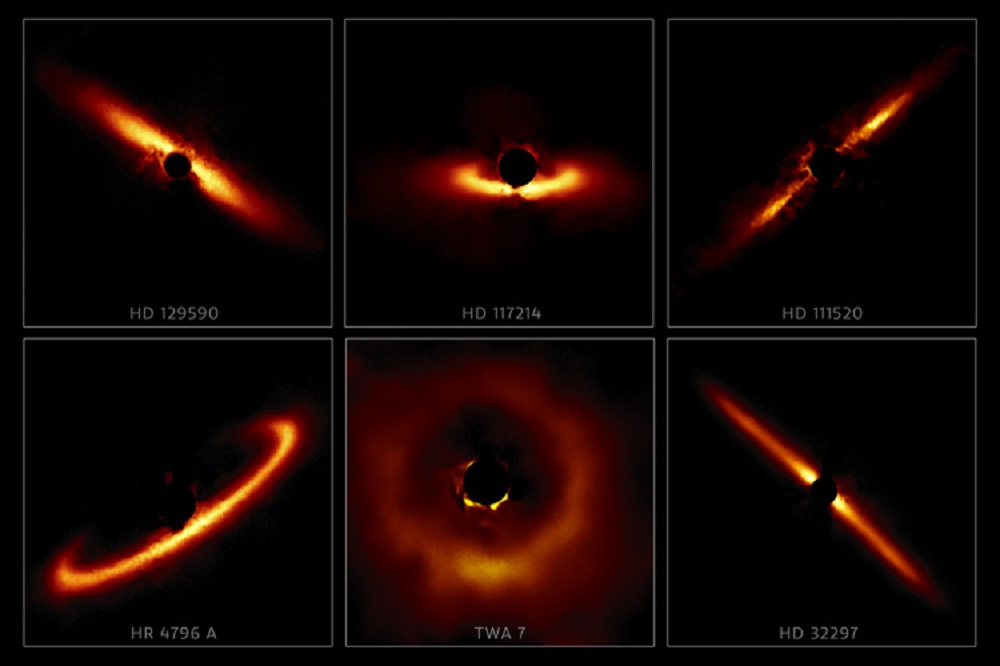 Comets in the belt, spheroids of ice, and rock, periodically sweep the inner solar system, occasionally wreaking havoc on Earth. Still, they also deliver life-related materials like water, carbon, and oxygen.
Of the 26 debris disk images obtained by the Gemini Planet Imager (GPI), 25 had "holes" around the central star that were likely created by planets that sweep rocks and dust.
Seven of the 26 were previously unknown; Previous images of the other 19 were not as sharp as those from GPI and often lacked the resolution to detect an internal hole. The survey doubles the number of debris discs photographed at such high resolution.
"One of the things we found is that these so-called disks are really rings with inner clearings," explained Esposito, who is also a researcher at the SETI Institute in Mountain View, California.
"GPI had a clear view of the inner regions close to the star, whereas, in the past, observations by the Hubble Space Telescope and older instruments from the ground couldn't see close enough to the star to see the hole around it."
---
Join the discussion and participate in awesome giveaways in our mobile Telegram group. Join Curiosmos on Telegram Today. t.me/Curiosmos
Share Now