More than 80 years have gone by since famed pilot Amelia Earhart went missing somewhere in the Pacific Ocean.
For decades have exerts tried discovering the wreckage of the airplane but failed in every occasion.
Her disappearance was shrouded in mystery.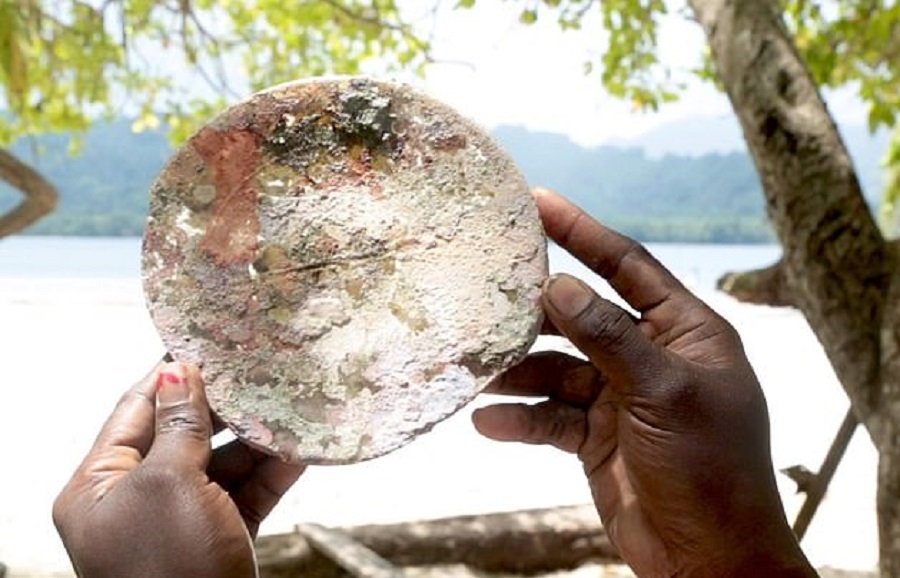 Now, more than eight years after her plane disappeared, divers believe they may have finally found part of Amelia's airplane at the bottom of the Pacific Ocean, submerged off an island in Papua New Guinea.
According to reports, divers have been studying wreckage off the coast of Buka Island, some 100 feet beneath the surface.
A recent dive yielded interesting results.
They recorded a piece of glass that is thought to 'share some consistencies' with landing lights from Earhart's Lockheed Electra 10E was recovered.
"The Buka Island wreck site was directly on Amelia and Fred's flight path, and it is an area never searched by anybody," explained Bill Snavely of Project Blue Angel, which undertook the dive.
Snavely has been exploring and studying the site for 14 years.
"We want to stress that this apparent aircraft debris field may not end up being that of Amelia Earhart's Electra," the researchers warned.
"However, some uniquely identifying characteristics are consistent, and time, distance and fuel computations match Bill's theory of her flight route."
The 2018 diving expedition that recovered the glass, may provide crucial insight into the disappearance of the airplane.
Snavely is convinced that Amelia and Fred Noonan flew for around 12 hours but were forced to 'turn back' when they were low on fuel.
"What we found so far is consistent with the plane she flew," he argues.
"Amelia's Electra had specific modifications done to it for her specific journey, and the fact some of those unique modifications appear to be verified in the wreckage that's been found, we really do believe it's very likely this is the real thing" explained pilot and aerospace engineer Jill Meyers, who is also Blue Angel's public relations manager.
Experts further explain that the wreckage of the airplane has been gradually eroded by years of water and earthquakes.
"While there is no way to be certain yet that this is definitively Amelia Earhart's Electra, the crash site may hold the clues to solving one of the world's greatest mysteries," Mr. Snavely added in the statement.
To confirm (or deny) whether they've really found the wreckage this time, experts will return to the site later this year using a number of advanced imaging technologies that will help shed light on the site.
Share Now