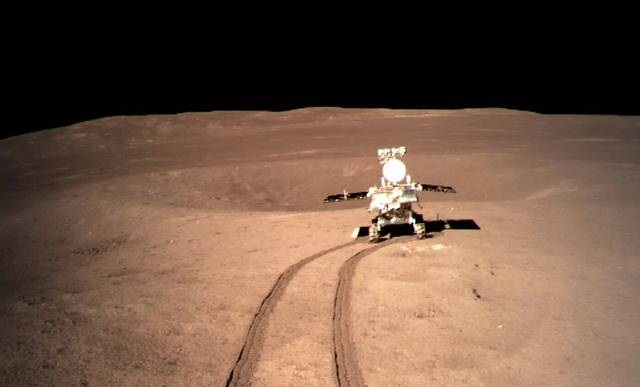 The very first samples of the Moon's interior have recently been found by the Chinese Chang'e 4 mission exploring the far side of the Moon.
Earlier this year, the Chinese space agency made history as it successfully landed a lander and rover on the far side of the moon. The mission which continues to work flawlessly is continuing exploring the far side of the moon, equipped with an army of scientific instruments.
Both the lander and the rover are sitting tightly inside the  Von Kármán crater, located in the middle of the colossal South Pole-Aitken basin, a 1,550-mile-wide ancient crater.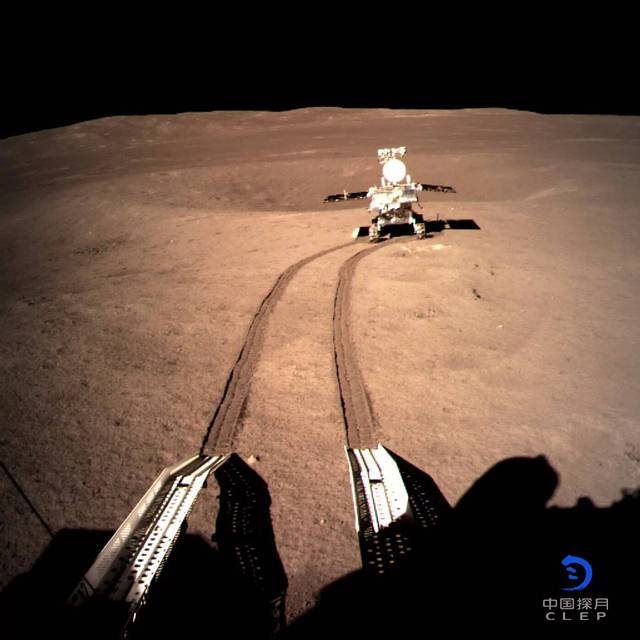 The Dark Si.. I mean Far Side of the Moon
Now, not long after, it has been reported that the Yutu-2 rover has managed to successfully examine the very first samples of the Moon's mantle.
It's a bombshell discovery, scientists report that the Chinese rover may just have encountered pieces of the Moon's mantle, released after the Moon was impacted by a massive, ancient cosmic impact, according to research published in the journal Nature.
Further analysis of the composition of the rocks could help scientists understand how Earth's Moon formed in the first place.
Moon's Origin
It is believed that when the Moon was very young, it was most likely made out of a massive ocean of magma.
During that time, it ti believed that heavy metals like magnesium and iron sank below the surface while lighter materials traveled upwards, eventually creating the crust we see today.
"This is the first ground truth of what the interior of the moon is really made of," Briony Horgan of Purdue University told New Scientist.
"I would say the really important thing is that it's different from the Earth."
Better understanding the moon's surface and its mantle could help scientists understand how such bodies form in space when the mantle does not interact with water as it did on Earth.
In addition to that, it could also help understand how other similar celestial bodies form in our, and alien solar systems.