Hubble has made more than 1.2 million observations, and its data has starred in more than 12,800 scientific articles
Happy birthday, Hubble. NASA's (and ESA's) Iconic Space Telescope named after astronomer Edwin Hubble is one of NASA's Great Observatories. Although not the first space telescope, it is the largest and most versatile. It has helped astronomers peer into the billion-year-old history of the universe. On April 24, 2020, it celebrates 30 years of functioning in orbit around the planet. Throughout its active three decades, it has served astronomers around the globe; the space telescope participated in many of the most spectacular cosmic discoveries made to date, not to mention it snapped some of the most iconic photographs of deep space objects ever.
Mission duration Elapsed: 29 years, 11 months, 30 days.
The Hubble Space Telescope
On April 24, 1990, Hubble launched into space making history. The space telescope is 43.5 feet (13.2 meters) long, weighs 24,500 pounds (11,110 kilograms) and cost $2.5 billion.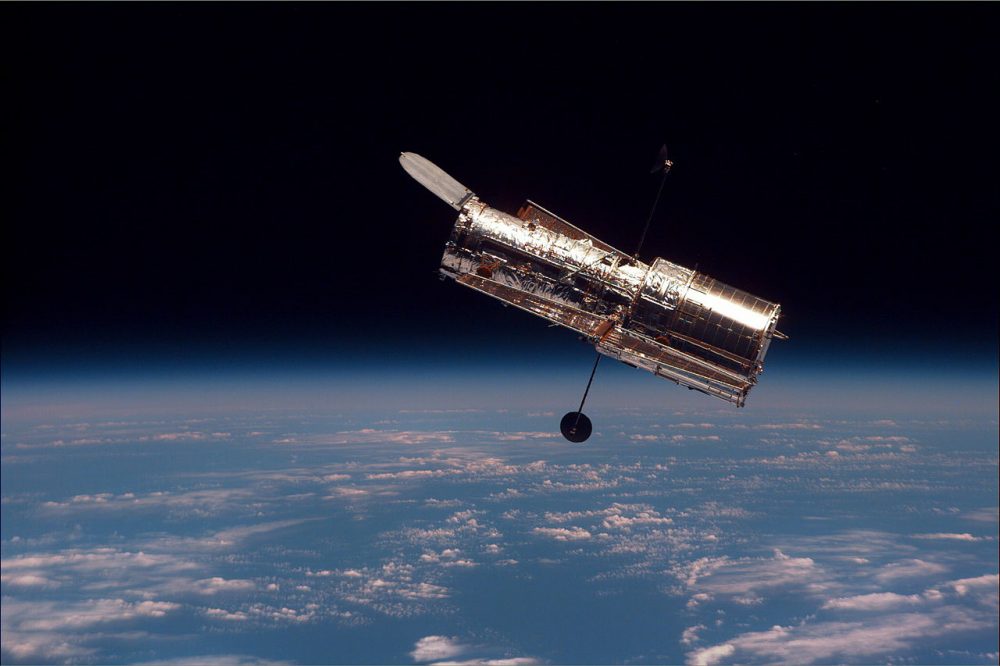 It is the only space telescope specifically designed to be maintained in space by astronauts. This means the space telescope can operate for a longer period and can be upgraded as technology advances. So far, five space shuttle missions have repaired, upgraded, and replaced some of the systems on the telescope, most importantly all five of its main instruments.
Among its main qualities, its sensitivity to light stands out: ultraviolet through infrared and its speed in transmitting data to astronomers: it transmits around 140 gigabytes of scientific data each week.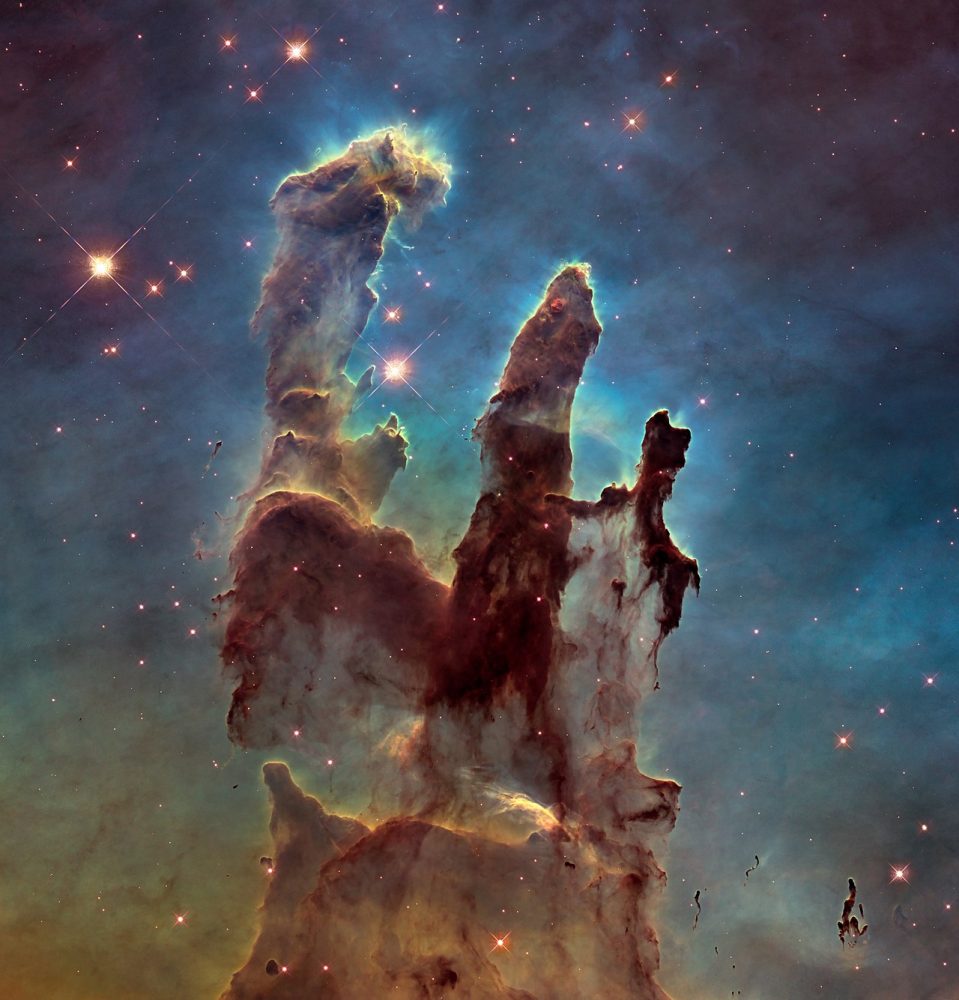 In order to take pictures of faint, distant objects, Hubble must be extremely stable and accurate. As noted by NASA, so far, Hubble has made more than 1.2 million observations, and its data has starred in more than 12,800 scientific articles. Thus, experts emphasize that it is one of the most productive scientific instruments ever built.
Hubble circles Earth in a low-earth orbit at an altitude of 547nkilomters above the surface. The space telescope travels at around 27,000 kilometers per hour, which means it completes a full orbit around the planet in around 95 minutes.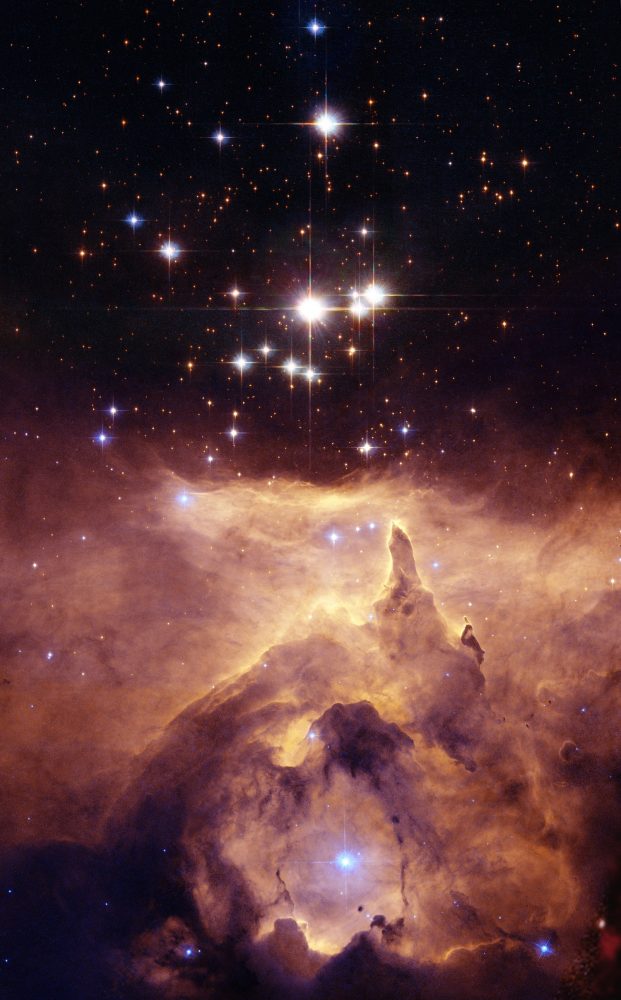 Although Hubble does not travel to stars, planets, or galaxies, it does take detailed photos of them as it orbits Earth. Throughout these years, it has traveled more than 3,6 billion kilometers as it counties orbiting the planet. Far from the haze of our planet's atmosphere, Hubble can see astronomical objects with an angular size of 0.05 arcseconds, which is like seeing a pair of fireflies in Tokyo from a house in Maryland.
The space telescope's main achievements include its ability to 'peek' into the distant past of the cosmos, to places more than 13.4 billion light-years from Earth. Like when in 2002, after being equipped with a powerful advanced camera, it found 25 supernovae whose light had been traveling for many billions of years.
In addition to that, the Hubble Space Telescope has proven that there is essentially a supermassive black hole at the center of each galaxy.
NASA highlights Hubble's research on exoplanets and the search for biological signatures. The first detection of an atmosphere from an extrasolar planet was made with Hubble looking through its light transmission, in which it detected sodium absorption. The Hubble space telescope has helped astronomer solve some long-standing problems in astronomy, and has generated many new questions that astronomers look to answer with its unique view of the cosmos.
Share Now