According to astronomers, some of these planets could meet the necessary requirements to support life as we know it.
Our universe is a vast place. It's so big that we can't possibly explore its outermost regions with the technology we possess today.
Despite this, humankind has made extensive progress as we've explored our solar system, Galaxy, and parts of the universe using the best tools at our disposal.
Our universe is so freakishly huge that despite our best calculations and theories, we can't fully understand its size or why it even exists.
Astronomers assume that the proper distance—the distance as would be measured at a specific time, including the present—between our planet and what is considered the edge of the observable universe is 46 billion light-years (14 billion parsecs), which means that the diameter of the observable universe about 93 billion light-years (28 billion parsecs).
All of us reside in the Milky Way Galaxy, our very own sanctuary in space. Compared to the universe, the Milky Ways is tiny. Our Galaxy, the Milky Way, contains at least 400 Billion stars, the number of planets that exist orbiting said stars is a number too large to fathom.
Furthermore, the Milky Way galaxy is about 1,000,000,000,000,000,000 kilometers (about 621,371,000,000,000,000 miles) across and its radius is around 52,850 light-years.
The Milky Way is part of a supermassive intergalactic structure, some 500 million light-years across— which contains around 100,000,000,000,000,000 Suns extended through its 100,000 150,000 galaxies, called Laniakea.
This means that we are surrounded by potentially habitable solar systems, which may be home to potentially habitable planets.
In this article, we concentrate on four exoplanets, which, according to astronomers, may boast the necessary conditions for life as we know it to exist on their surface.
Exoplanet LHS 1140-b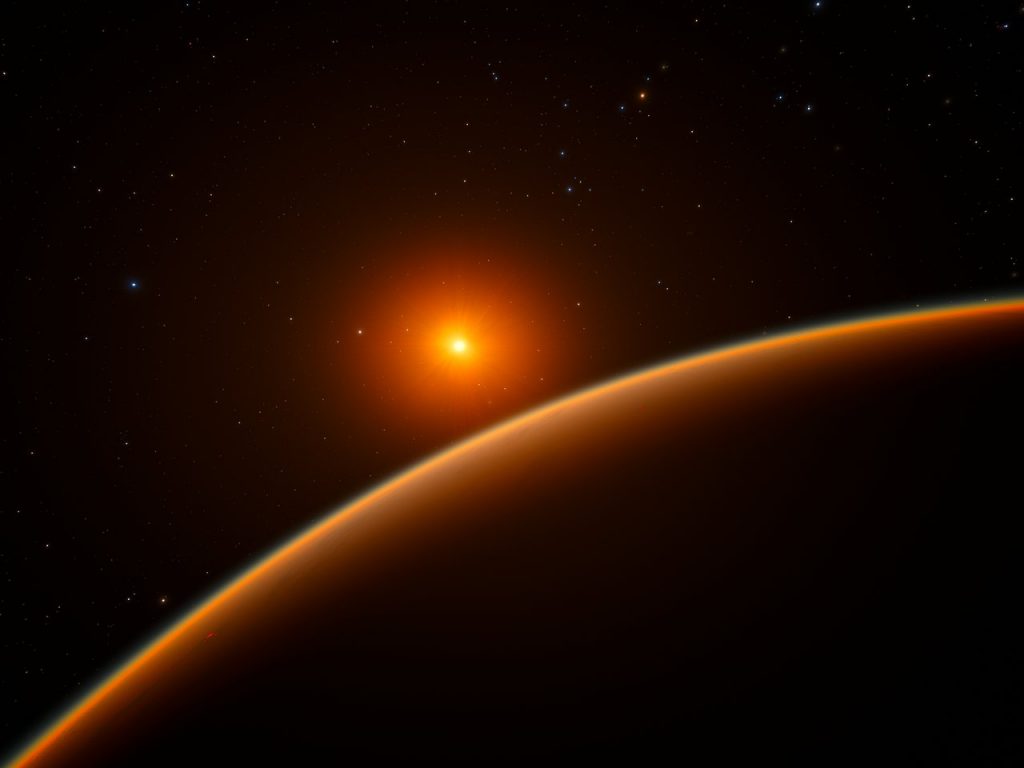 This exoplanet was found to be a gigantic, rocky planet orbiting within the conservative habitable zone of the red dwarf LHS 1140.
The alien world was discovered not long ago in 2017 by the MEarth Project. The exoplanet is seven times the mass of our planet and over 40% larger in radius, which means it lies within the Super-Earth category of planets.
LHS 1140-b is located around 40 light-years from Earth, which means it is one of the closest potentially habitable exoplanets to Earth.
Exoplanet Ross 128 b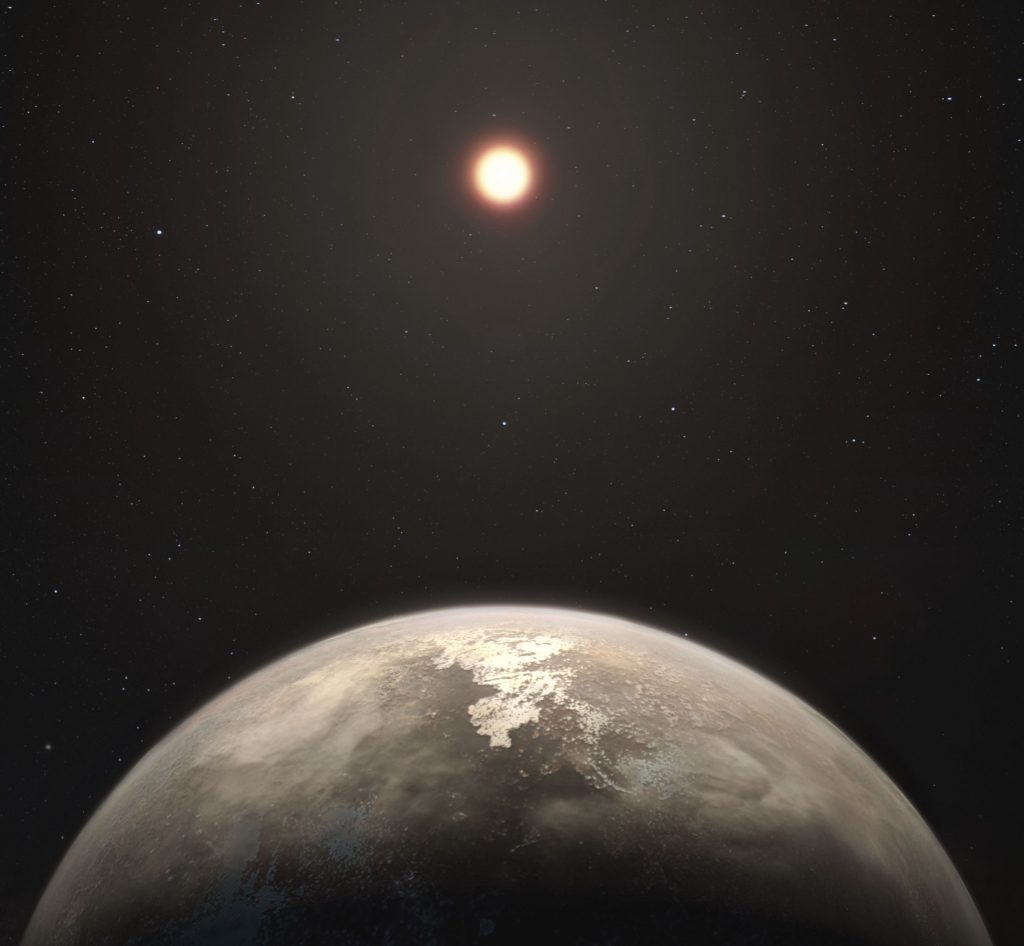 This exoplanet is another confirmed, Earth-sized world, likely rocky, and orbits within the habitable zone of the red dwarf Ross 128. The alien world is located approximately 11 light-years away; Ross 128-b is one of the closest, potentially habitable exoplanets to Earth.
According to astronomers, Ross 128-b is only 35% more massive than Earth. It receives around 38% more sunlight than Earth and is expected to be home to temperatures suitable for liquid water to exist on its surface.
Exoplanet Proxima-b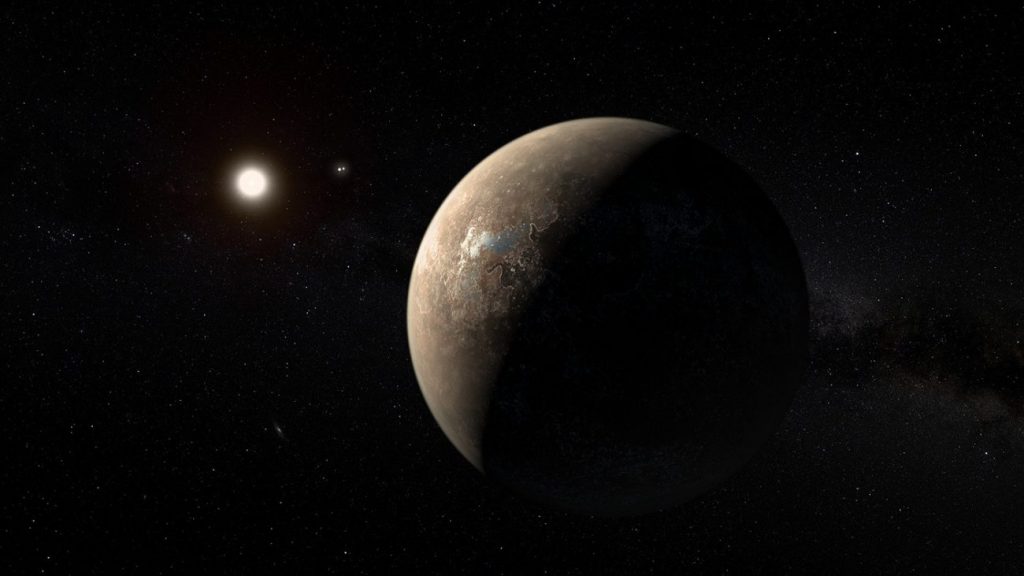 One of the most famous, potentially habitable exoplanets out there. Proxima-b orbits the habitable zone of the red dwarf star Proxima Centauri, which is the closest star to the Sun and part of a triple star system.
Located around 4.2 light-years from Earth, it is one of the closest known exoplanets to our solar system.
It has an estimated mass of around 1.3 times that of the Earth. It was discovered in August of 2016 and dubbed Earth 2.0. However, recent studies have questioned its habitability as astronomers theorize the world is subject to stellar wind pressures of more than 2,000 times those experienced by Earth from the solar wind.
Exoplanet Trappist-1e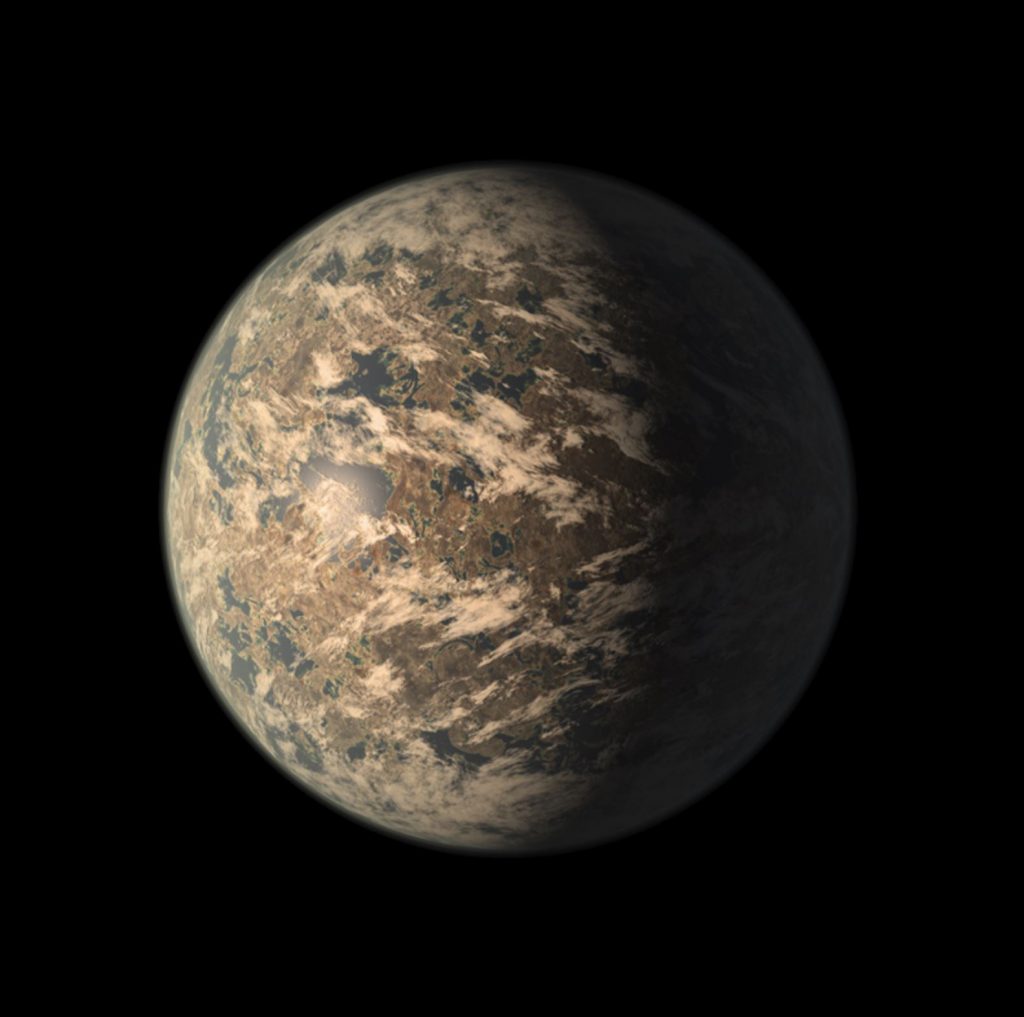 Also designated 2MASS J23062928-0502285, Trappist-1e is a solid, almost identical planet to Earth, orbiting the habitable zone of the ultracool dwarf star TRAPPIST-1.
The Trappist Star system is home to seven exoplanets that are believed to be rocky in nature.
In November 2018, researchers determined that of the seven exoplanets in the multi-planetary system, TRAPPIST-1e is the one with the greatest chance of being an Earth-like ocean world and the one most worthy of further study about habitability.
While Trappist-1e is considered best suitable for life as we know it to exist on its surface, astronomers have revealed that its companion planets could also be habitable.
Trappist-1e is located around 40 light-years from Earth.
---
Join the discussion and participate in awesome giveaways in our mobile Telegram group. Join Curiosmos on Telegram Today. t.me/Curiosmos
Share Now