FEDOR, a robot that can walk, run, drive cars, and shoot guns has docked aboard a Soyuz spacecraft to the ISS.
Imposing, frightening, and nearly fully autonomous robots are no longer a thing of a distant future. The future, as some would say, is already here.
Evidence of that is Russia's impressive six-foot tall robonaut dubbed FEDOR.
Recently  Russia's Soyuz rocket docked at the International Space Station, and onboard was a six-foot-tall robot called FEDOR. The mechanical astronaut weighs 353 pounds and is able to perform complex movements by mimicking a human on Earth. Russia's space agency ROSCOSMOS hopes FEDOR will help astronauts carry out tasks remotely.
FEDOR, which is short for Final Experimental Demonstration Object Research (FEDOR), is also known by its name Skybot F850, the designated call for the first Russian robot to be sent into space by Russia.
FEDOR which is expected to leave the International Space Station on September 7, blasted off on board the MS-14 Soyuz spacecraft from the Baikonur cosmodrome in Kazakhstan on the 22nd of August.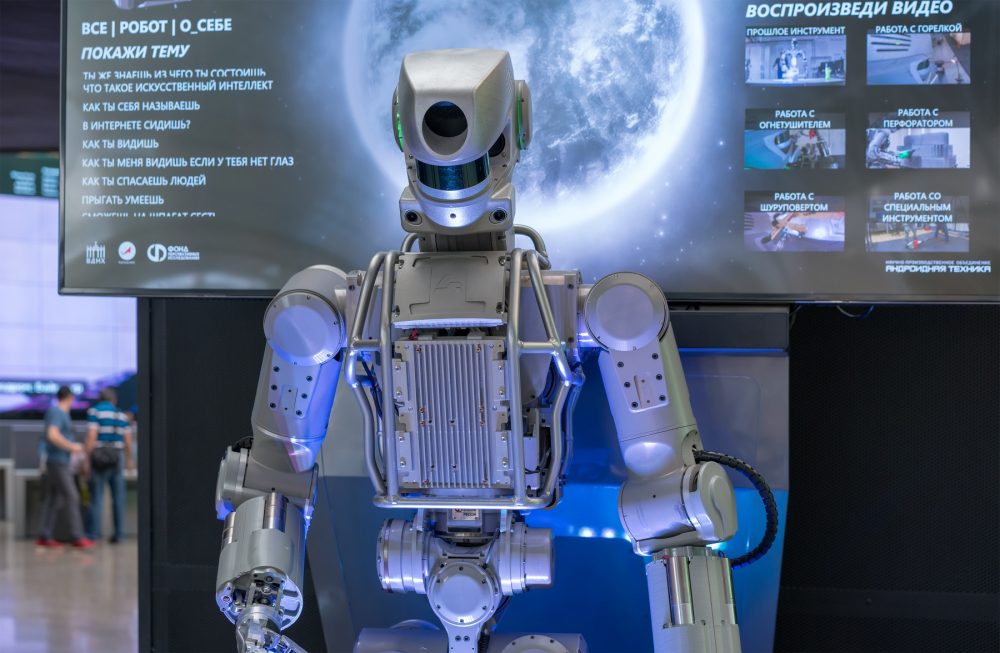 Normally, Soyuz ships are manned on trips to the ISS, but this time no astronauts were present inside the spacecraft as scientists were testing a newly installed emergency rescue system.
The spacecraft with FEDOR on board did not manage to dock with the International Space Station on its first attempt and did so during the second try on the 24th of August.
NASA revealed that the Soyuz spacecraft was "unable to lock onto its target at the station," during the first attempt.
Successful relocation! At 11:59pm ET, the Soyuz MS-13 spacecraft was docked to the Poisk module of the @Space_Station. This move frees the port for an uncrewed Soyuz MS-14 spacecraft to execute a second docking attempt Monday night. Get more details: https://t.co/PZBa5FweKJ pic.twitter.com/7BBPER7s5g

— NASA (@NASA) August 26, 2019
Scientists from ROSCOSMOS informed the ISS crew that the problem preventing the automated docking was inside the station and not the Soyuz spacecraft, as some news outlets informed.
FEDOR whose trip to the ISS will not last long is not the first robonaut in space. In fact, back in 2011, NASA launched Robonaut2 to the ISS. Robonaut2 is a humanoid robot developed by NASA and General Motors, whose purpose was to assist astronauts in high-risk environments.
Robonaut 2 remained in space until 2018, when it was returned to Earth after experiencing a set of technical issues.
The second robot to travel to the ISS was Japan's Kirobo, developed by Toyota.
Робот Skybot F-850, который в эти дни готовится на Байконуре к полету на МКС, получил устойчивую к радиации электронику и "голос" для общения с космонавтами. В космос робот отправится 22 августа, а вернется 7 сентября. pic.twitter.com/WfT5lLsoXX

— РОСКОСМОС ТВ (@tvroscosmos) August 8, 2019
But FEDOR is different.
In addition to being able to replicate movements of a remote operator, the Russian robot is able to perform a limited set of actions on its own. This means the robot is not fully autonomous.
Funded by the Ministry of Emergency Situations, the FEDOR's first name was AVATAR. Its original purpose was to serve as an aid in rescue operations, but it was later expanded to be used in space.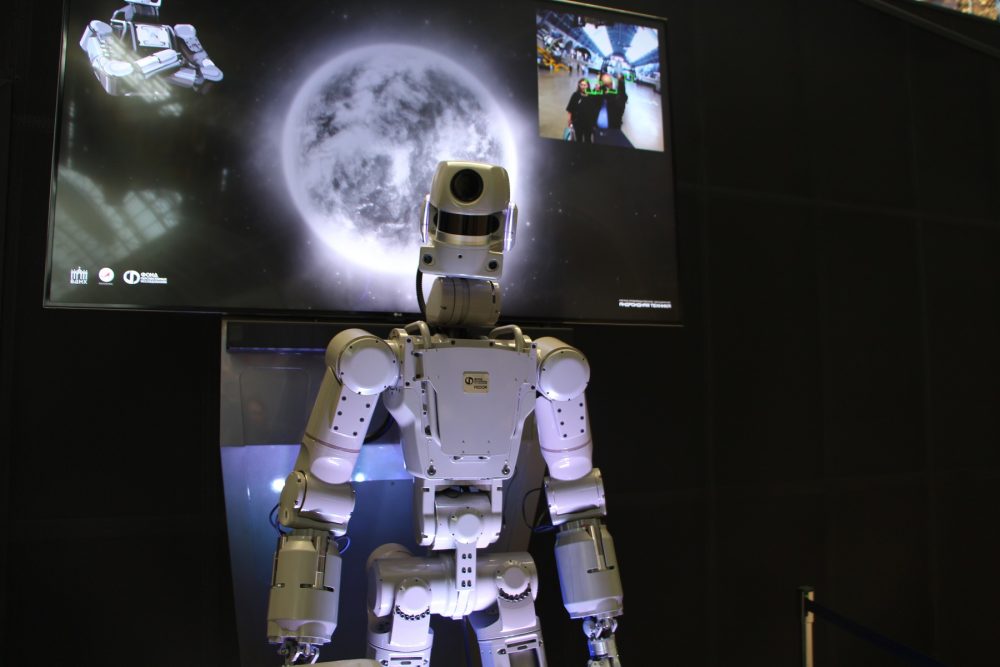 Before becoming a robonaut making headlines, FEDOR received a lot of attention in 2017, when a video surfaced on the internet showing the Russian-made robot shooting guns, raising concerns Russia was creating a king of "Terminator" robot. Nonetheless, Russia's Deputy Prime minister Dmitry Rogozin calmed tensions saying that that was not the intention of the robot.
In addition to shooting guns, FEDOR is able to drive cars. One day, Russia hopes that FEDOR will help them conquer the moon by setting up a permanent base on the surface of the moon, and even possibly on other planets like Mars.
FEDOR was first unveiled to the world in 2016 as part of President Vladimir Putin's strategic plan in conquering the new space race. Putin, who has previously instructed ROSCMOSMS to land on the moon within 15 years is eager to expand Russia's presence in space.
And FEDOR may just be the biggest step towards achieving that goal. The robot has the ability to operate tools and has bee seen pumping iron, walking, running, and using power tools.
FEDOR will be met at the ISS by Cosmonauts Ovchinin and Alexander Skvortsov and fellow colleagues from NASA. The crew members on board the ISS are expected to test FEDOR's capabilities in microgravity.
Share Now