Recent Lunar Surface Changes: Tracing Russia's Luna 25 Mission Impact
NASA's Lunar Reconnaissance Orbiter (LRO) recently captured intriguing images, suggesting a new lunar crater's formation. Experts believe this might be the aftermath of Russia's Luna 25 mission. Luna 25, a mission spearheaded by Russia, encountered an unforeseen glitch during its descent, leading it to crash on the moon's surface on August 19.
Only two days later, on August 21, Roscosmos—the Russian space agency—provided the suspected coordinates of the impact site. Acting swiftly, by August 22, the LROC (LRO Camera) crew, in collaboration with the LRO Mission Operations team, dispatched directives to the LRO. Their goal was clear: get detailed images of the presumed crash site.
Unfolding the Imaging Sequence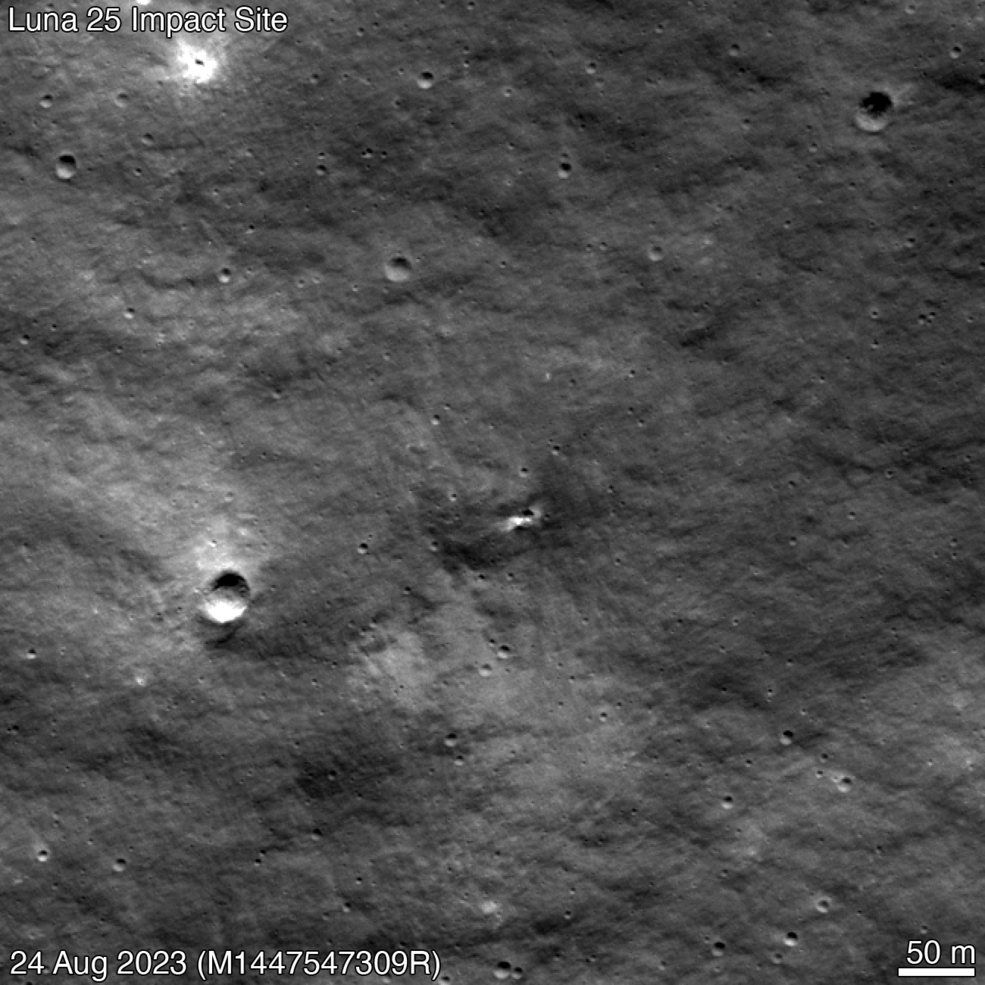 On August 24, starting at 2:15 p.m. EDT (18:15 UTC) and wrapping up around 6:12 p.m. EDT (22:12 UTC), the LRO embarked on its imaging spree. A meticulous comparison of the freshly acquired visuals with those taken earlier revealed a distinctive new crater. The most recent imagery of this location from before the accident dates back to June 2022.
The crater's location aligns almost perfectly with the Luna 25 projected impact site. This new discovery—a crater spanning roughly 10 meters—sits at 57.865 degrees south latitude and 61.360 degrees east longitude, approximately 360 meters below the lunar surface level. Interestingly, the impact occurred on Pontécoulant G crater's sharp inner rim, which has a slope greater than 20 degrees. This point is roughly 400 kilometers shy of where Luna 25 aimed to land, further fueling the belief that this might indeed be Luna 25's unintended mark.
Have something to add? Visit Curiosmos on Facebook. Join the discussion in our mobile Telegram group. Also, follow us on Google News. Interesting in history, mysteries, and more? Visit Ancient Library's Telegram group and become part of an exclusive group.
Share Now