Oceanix could alter the way humans live.
Not long ago, such plans and ideas seemed nothing more than crazy proposed by unrealistic architects and tech billionaires.
But now, these crazy ideas have been adopted, transformed and developed into a solution to many of our planet's most worrying challenges.
At the United Nations meeting, builders, engineers, and architects proposed a concept for an affordable, disaster-proof floating city.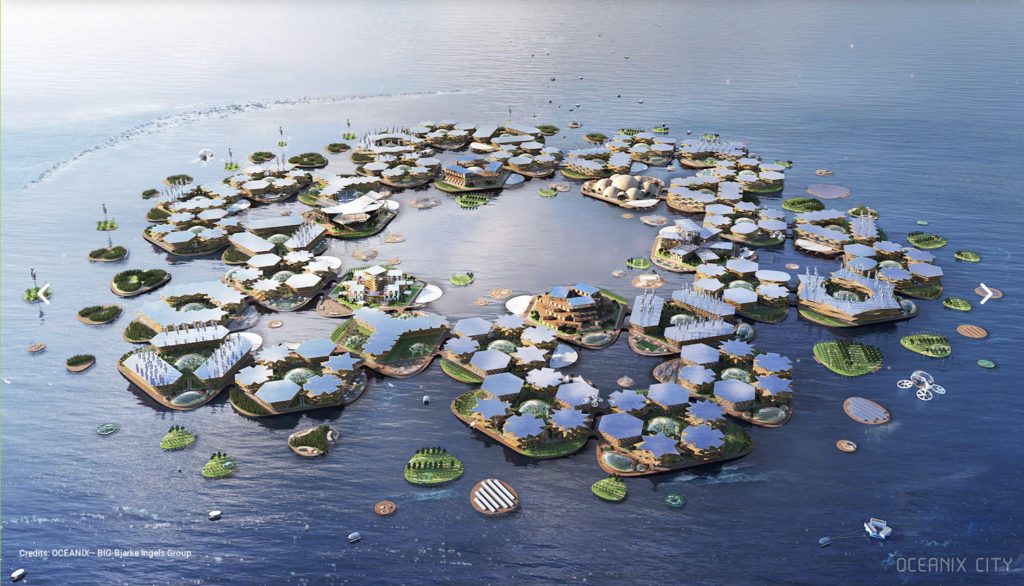 But it isn't the first time such ideas were proposed. Long have humans daydreamed about living on the oceans of our planet, or even beneath them. However, never have such plans been supported by an organization such as the UN.
The executive director of the United Nations Human Settlement Programme (UN-Habitat), Maimunah Mohd Sharif has revealed that the United Nations would support and help develop the project and see it happen.
"Everybody on the team actually wants to get this built," revealed Marc Collins, the CEO of Oceanix, a company that builds floating structures. "We're not just theorizing."
The Future of Cities?
As stated by the company's website, "Oceanix builds floating cities for people to live sustainably on the ocean. We believe humanity can live in harmony with life below water. It is not a question of one versus the other. The technology exists for us to live on the water, while nature continues to thrive under. Oceanix is trailblazing a new industry with blue technologies that meet humanity's shelter, energy, water, and food needs without killing marine ecosystems."
Oceanix strongly believes that the creation of a floating city would help solve some of the greatest issues our planet is facing: lack of housing and threats from abrupt sea level rise.
The floating city would be designed to withstand all sorts of natural disasters and should have no issues dealing with floods, tsunamis, and even powerful hurricanes.
The floating city presented by Oceanix, known as Oceanix City, was designed by architect Bjarke Ingels in collaboration with Oceanix.
The city is far from being on its way to elaboration.
The project still needs, funding. A lot of funding. Which is why Oceanix is looking for investors who are willing to support their idea and help create the very first floating city.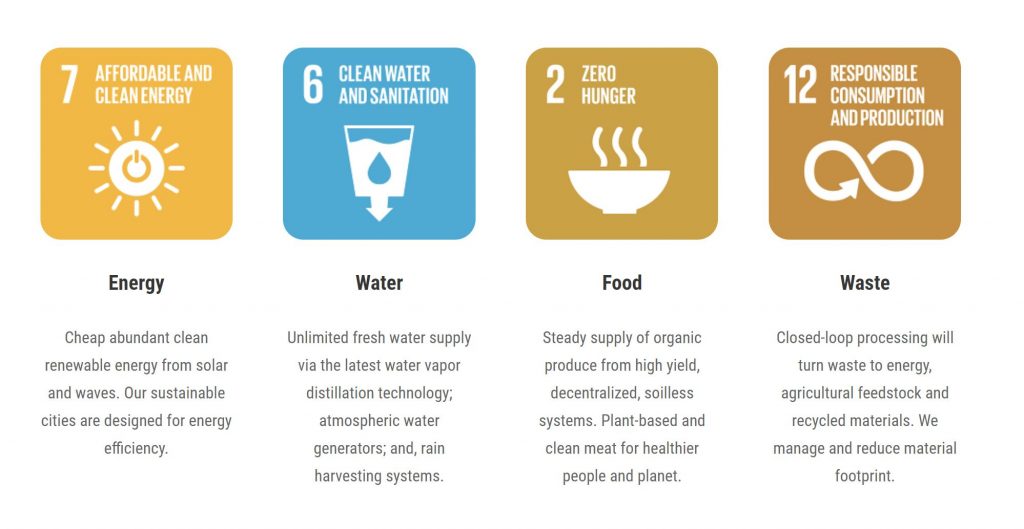 A solution to Earth's problems?
As explained by Oceanix, "the ocean covers two-thirds of our planet. It is a vast resource that can help solve the complex challenges coastal cities face. We build for people who want to live sustainably across the nexus of energy, water, food, and waste. We build smart, but most importantly, we build a thriving community of people who care about the planet and every life form on it."
The idea of a city like Oceanix sounds promising and futuristic as it gets.
As noted by its designers, Oceanix city would not have garbage trucks, and instead, it would make use of pneumatic trash tubes would transport garbage to a sorting station, where it could be identified and repurposed.
The city would not have cars, but driverless vehicles as well as drones.
Food could be grown in underwater farms; a concept known as ocean farming.
A futuristic Cty Built With Futuristic Materials
But how do you create a floating city, supporting thousands of inhabitants, and still safe when floods, tsunamis, or powerful storms strike?
As noted by its developers, the city would be placed on Biorock, a material created by exposing underwater minerals to an electric current, which leads to the creation of a kind of limestone coating that can be three times harder and more resistant the concrete, but also able to float.
According to experts, the material can become stronger with age and can repair itself as long as it is exposed to the current. That's how Oceanix is expected to withstand nearly everything mother nature throws at it.