A Quasar, AGN, and Seyfert Galaxy Rolled Into One!
Astronomers have long been fascinated by celestial mysteries, and the latest Hubble Space Telescope discovery, Z 229-15, presents a unique puzzle. Found 390 million light-years away in the Lyra constellation, this object challenges our understanding of astronomical classification.
A Celestial Enigma: Z 229-15's Multiple Classifications
Z 229-15 is an intriguing space object that confounds researchers with its array of classifications. Depending on the source, it is identified as an active galactic nucleus (AGN), quasar, or Seyfert galaxy. The reality? Z 229-15 embodies all these classifications simultaneously due to their considerable overlap.
AGNs: The Luminous Hearts of Active Galaxies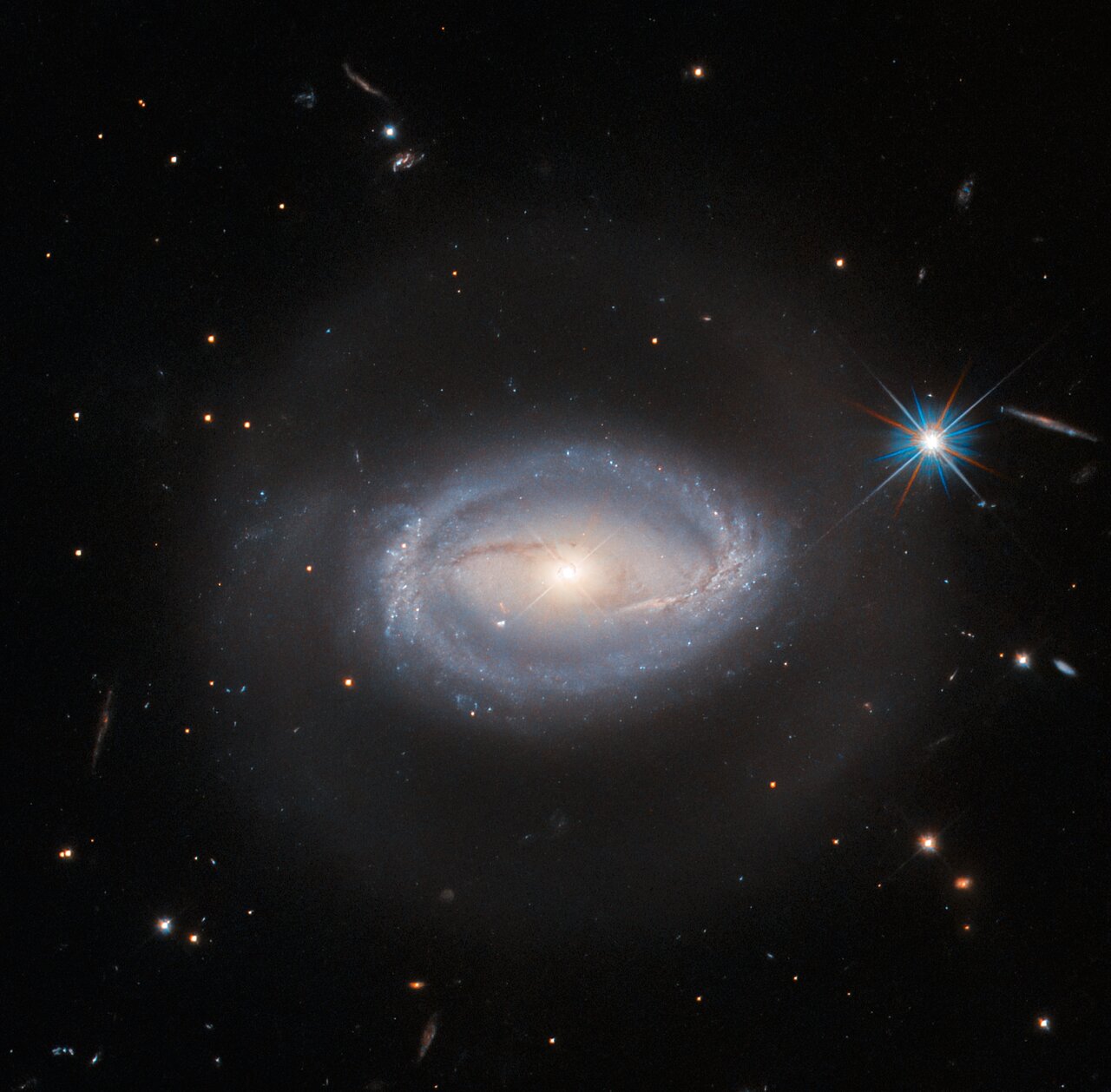 The Hubble Word Bank offers detailed explanations of AGNs and quasars. At the core of certain active galaxies lies an AGN—a compact region far brighter than the galaxy's stars alone can produce. This enhanced luminosity stems from a supermassive black hole at the galaxy's center. As the material is drawn into the black hole, it forms a swirling disk that emits vast amounts of energy across the electromagnetic spectrum, making AGNs appear remarkably bright.
The featured image showcases a breathtaking spiral galaxy, characterized by two near-straight arms extending from the left and right of its radiant golden core. These arms connect to a striking, star-filled bluish ring encircling the galaxy's edge. A subtle halo of light envelops the galaxy, while a brilliant star with numerous diffraction spikes and several smaller stars punctuate the surrounding black expanse.
Seyfert Galaxies: Spirals with Brilliant Nuclei
Seyfert galaxies, a type of spiral galaxy, feature inconspicuous spiral arms surrounding an intensely bright, point-like nucleus that varies in luminosity. At the heart of these galaxies lies a supermassive black hole, around which matter is caught in a swirling accretion disk.
PLEASE READ: Have something to add? Visit Curiosmos on Facebook. Join the discussion in our mobile Telegram group. Also, follow us on Google News. Interesting in history, mysteries, and more? Visit Ancient Library's Telegram group and become part of an exclusive group.