Scientists studying white dwarfs have turned the Hubble Telescope toward NGC 2660 an open star cluster in the constellation Vela.
Hubble's observations of the universe are always mind-blowing. Hence, we are not surprised when scientists point Hubble to observe clusters of open stars, as the results are always fascinating. Hubble has been exploring the cosmos for over three decades, but every new photograph it captures is as stunning as its first. In the constellation Vela, NGC 2660 is a glittering group of stars that shine in the darkness like sparks left by fireworks. It is best viewed from the southern hemisphere. There are anywhere from tens to hundreds of stars loosely bound together by gravity in NGC 2660, which is an open cluster. Many characteristics, such as age and chemical composition, are shared by the stars of open clusters. Due to their ability to distinguish between individual stars, open clusters are easier to study than globular clusters, which are older, denser, and more closely packed. A few million years after their birth, these stars can disperse into spiral galaxies or irregular galaxies.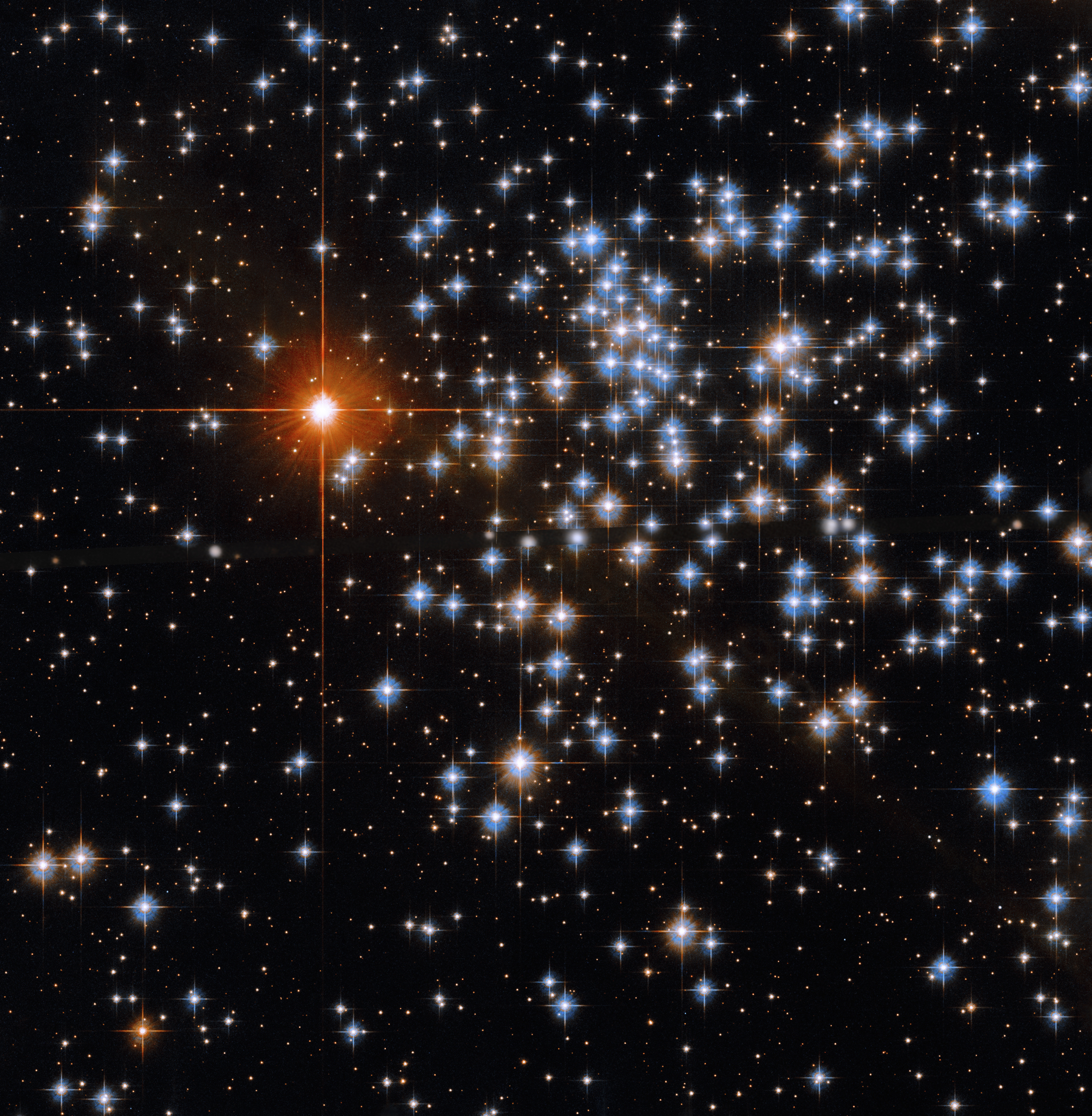 Why it matters
A large number of the spikes on this image are "diffraction spikes," created when bright points of light reflect off Hubble's secondary mirror. To the left of the cluster, a bright red object with prominent diffraction spikes is not part of the cluster. In order to study the age of white dwarf stars in open clusters, Hubble observed this cluster. Studying white dwarfs is important because, in billions of years, our Sun will become just that. As stars like the Sun exhaust their nuclear fuel, they become white dwarfs. A planetary nebula is formed when this type of star expels most of its outer material near the end of its nuclear burning stage. All that remains of the star is its hot core. A typical white dwarf is half as massive as the Sun, yet only slightly bigger than Earth.
Share Now