Scientists used the Hubble space telescope to peer into a structure known as CB 130-3, which is a stellar nursery in deep space.
Even though we eagerly await every new photograph from the James Webb Space Telescope, we cannot leave Hubble out of the greater, exploratory picture of the universe. The Hubble Space Telescope is still strong despite the fact it has been operational for over three decades. And the former king of space telescopes continues to provide us with amazing photographs of space. In this newly taken photograph, Hubble turned its cameras toward a stellar nursery. In this Hubble Space Telescope image, a small, dense cloud of gas and dust called CB 130-3 obscures the center. CB 130-3 corresponds to what is known as a dense core, an agglomeration of dust and gas. This particular dense core appears to billow across a field of background stars in the constellation Serpens.
Stellar Nursery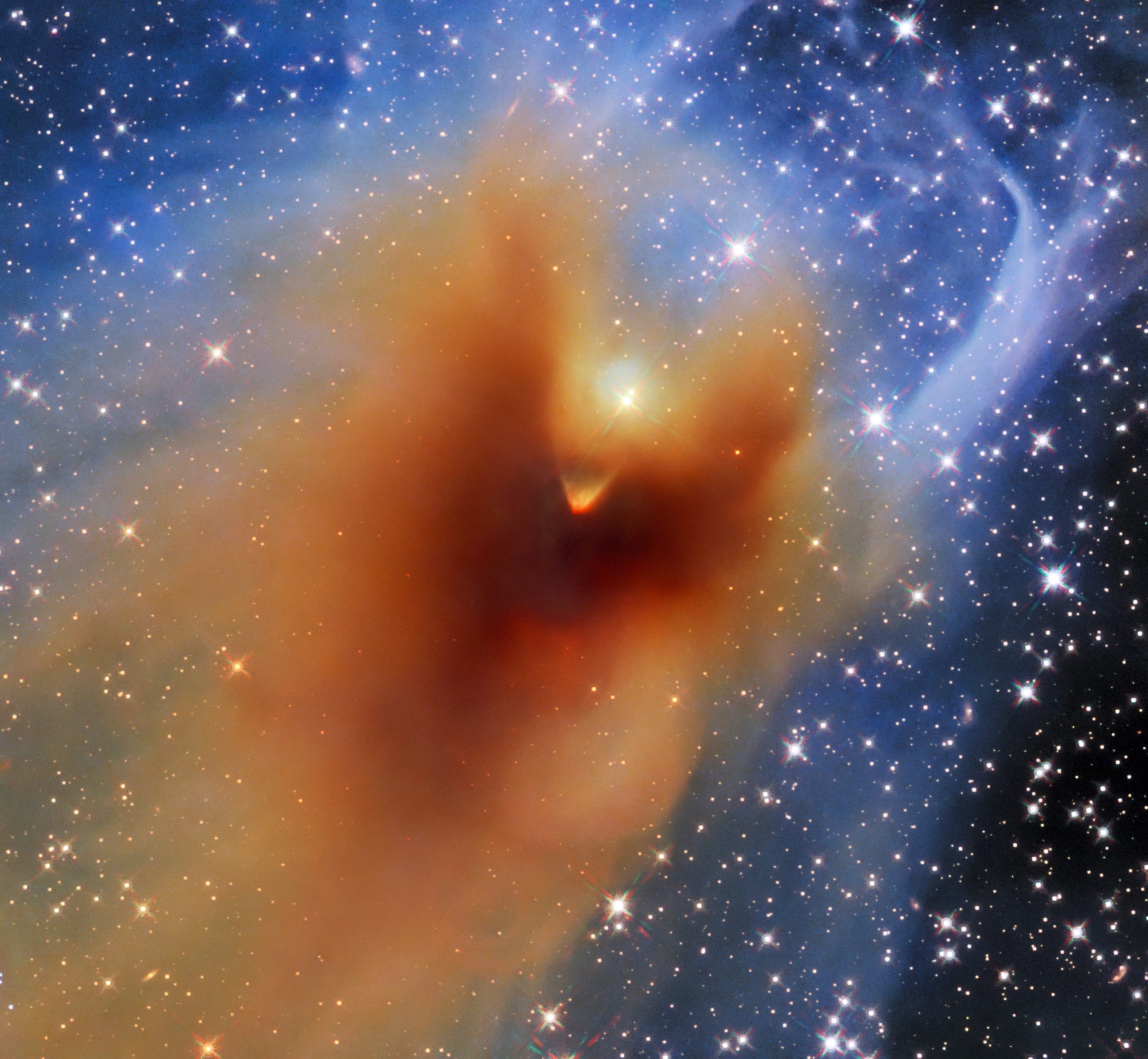 Astronomers are particularly interested in dense cores, such as CB 130-3. These are structures in deep space where stars are born. When these cores collapse, enough mass accumulates to ignite hydrogen fusion at the temperatures and densities needed to create stars. There is a compact object embedded deep within CB 130-3 that is on the brink of becoming a star, despite its lack of apparent prominence in this image. With Hubble's Wide Field Camera 3, astronomers studied the environment surrounding this fledgling star. The density of CB 130-3 varies; its outer edges are composed of thin wisps, while the core completely obstructs the background light.
It is not only the brightness of background stars that is affected by CB 130-3, but also their apparent color, with stars at the center of the cloud looking redder than those at the perimeter. Scientists were able to understand the inner structure of CB 130-3 by measuring the reddening effect and charting its density.
Have something to add? Visit Curiosmos on Facebook. Join the discussion in our mobile Telegram group. 
Share Now