Tardigrades are known as the only animals that can survive in outer space.
Physicists from England conducted an experiment and found that tardigrades survive if they are shot frozen at sand targets at a speed of 728 meters per second, but do not survive at speeds exceeding 900 meters per second, experiencing a pressure of 1.14 gigapascals.
In a paper published in the journal Astrobiology, scientists report that although tardigrades can withstand extreme impacts and conditions, it is unlikely that these creatures can travel between planets and their moons.
---
Tardigrades are microscopic invertebrates, the largest specimens of which do not exceed 1.2 millimeters in length, and most do not even reach half a millimeter. These animals are famous for their ability to survive. They can tolerate extremely low temperatures, vacuum, and radiation.
In such conditions, some species of tardigrades survive, falling into a state of anhydrobiosis Animals shrink their body and become like a barrel. The permeability of their cuticle drops. With anhydrobiosis, tardigrades lose up to 98 percent of their water, and their metabolism practically stops. After the normalization of the surrounding conditions, the animals return to active life. In a dried state, they can survive for up to 30 years.
Specific models of panspermia, such as lithopanspermia, suggest that living organisms can move in rocks between planets and their moons.
The ability of tardigrades to survive in extreme conditions makes them capable of such movements. The survival rate of tardigrades has already been tested under static stress: they were able to survive under conditions of the hydrostatic pressure of 7.5 gigapascals for 12 hours.
10 Things you should know about the experiment with tardigrades
1. Physicists Alejandra Traspas and Mark J. Burchell of the University of Kent in the UK have decided to test how tardigrades withstand the pressure of impact at high speed.
2. The participants in the experiment were the tardigrades Hypsibius dujardini from the class Eutardigrada. In the article, the scientists write that the animals were treated in accordance with the ethical rules for invertebrates, they received mineral water and moss.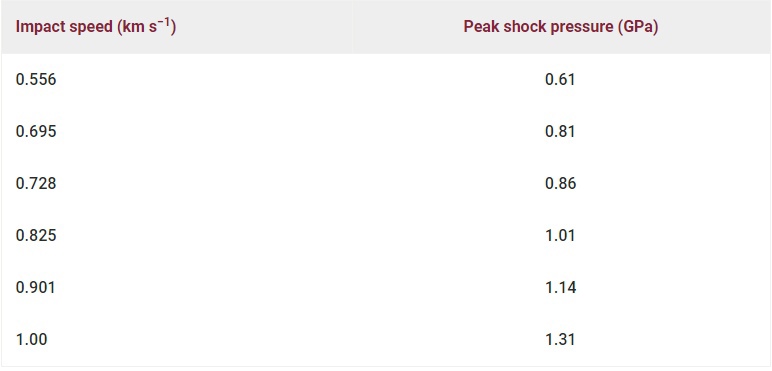 3. Two or three tardigrades were placed in water-filled nylon bullets and frozen for 48 hours to submerge them in anhydrobiosis. Bullets with frozen tardigrades were fired from a light two-stage air cannon at sand targets in a vacuum chamber.
4. At a distance of 50 centimeters, physicists fired six shots at speeds ranging from 556 to 1000 meters per second. The speed of each shot was determined using a laser speed meter.
5. After the shots, physicists removed the tardigrade from the sand and assessed their condition. To find out how long it takes for the animals to wake up, the researchers froze and then thawed 20 tardigrades. All 20 animals came to life in 8-9 hours.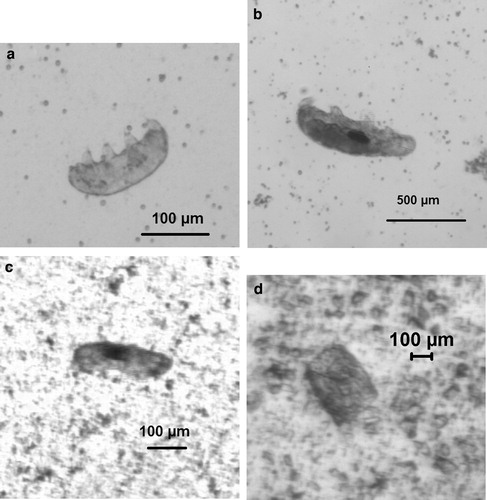 6. In shots at speeds lower and including 728 meters per second, all tardigrades remained intact, at high speeds, scientists found only fragments of animals. The survival rate of tardigrades fell from 100 percent to 0 percent at speeds ranging from 728 to 901 meters per second (0.86 to 1.14 gigapascals).
7. However, the surviving tardigrades from the experiment took several times longer to recover than 9 hours. According to the researchers, this may indicate the presence of internal damage. In addition, it is unclear whether tardigrades will be able to leave offspring after such a thing.
8. According to scientists, the transfer of living tardigrades from the surfaces of planets to nearby satellites is possible but unlikely. For example, after the Israeli tardigrade probe Beresheet crashed on the moon in April 2019, the animals are unlikely to have survived.

9. And when the debris hits the Earth, flying towards the Moon, about 40 percent of them can move at a speed low enough for the tardigrades to survive, theoretically allowing them to travel from our planet to the Moon. A similar movement of tardigrades could have occurred from Mars to Phobos, but it is unlikely that animals would come to life in the presence of radiation.
10. Physicists write that the results of their tardigrades experiment can help in the search for tardigrades or similar organisms in other celestial bodies. For example, Saturn's moon Enceladus has subsurface oceans that are potentially habitable.
And if you use the aerogel in the sampling apparatus and calculate that the shock pressure during the sampling of the material is less than one gigapascal, then the tardigrades (and the like) could survive the impact and penetration into the aerogel.
---
Join the discussion and participate in awesome giveaways in our mobile Telegram group. Join Curiosmos on Telegram Today. t.me/Curiosmos
---
Sources:
• Saplakoglu, Y. (2021, May 20). Tardigrades can survive being shot out of a high-speed gun. LiveScience.
• Starr, M. (n.d.). Scientists Fired Tardigrades Out of a Gun to See if They Can Survive Space Impacts. ScienceAlert.
• Traspas, A., Burchell, M. J., TJ, A., JC, A., MJ, B., Al., E., L, C., BC, C., L, C., SH, H., R, H., AR, H., RH, H., G, H., A, J., KI, J., N, K., K, K., JA, L., … MJ, W. (2021, May 11). Tardigrade Survival Limits in High-Speed Impacts-Implications for Panspermia and Collection of Samples from Plumes Emitted by Ice Worlds.
Share Now