The Japanese Hayabusa2 Spacecraft has made history after a three-and-a-half-year journey from Earth.
The spacecraft has managed to land on the surface of a speeding asteroid 300 million kilometers from the Earth.
The probe landed on the asteroid Ryugu at around 11:30 pm GMT on February 21, 2019.
Congratulations on your successful touchdown, @haya2_jaxa! We're excitedly waiting for the telemetry and confirmation of sample collection. pic.twitter.com/iBeQHZxPsc

— NASA's OSIRIS-REx (@OSIRISREx) February 21, 2019
As noted by mission control, the spacecraft reported changes in speed and direction suggesting that it had reached the asteroid's surface.
Furthermore, not only did the spacecraft manage to land, but it also completed its ultimate goal: collect surface samples of the asteroids that will be returned to Earth.
The spacecraft began its descent on February 21st, 6am Japan time, snapping photographs of what it saw as it approached the asteroid's surface.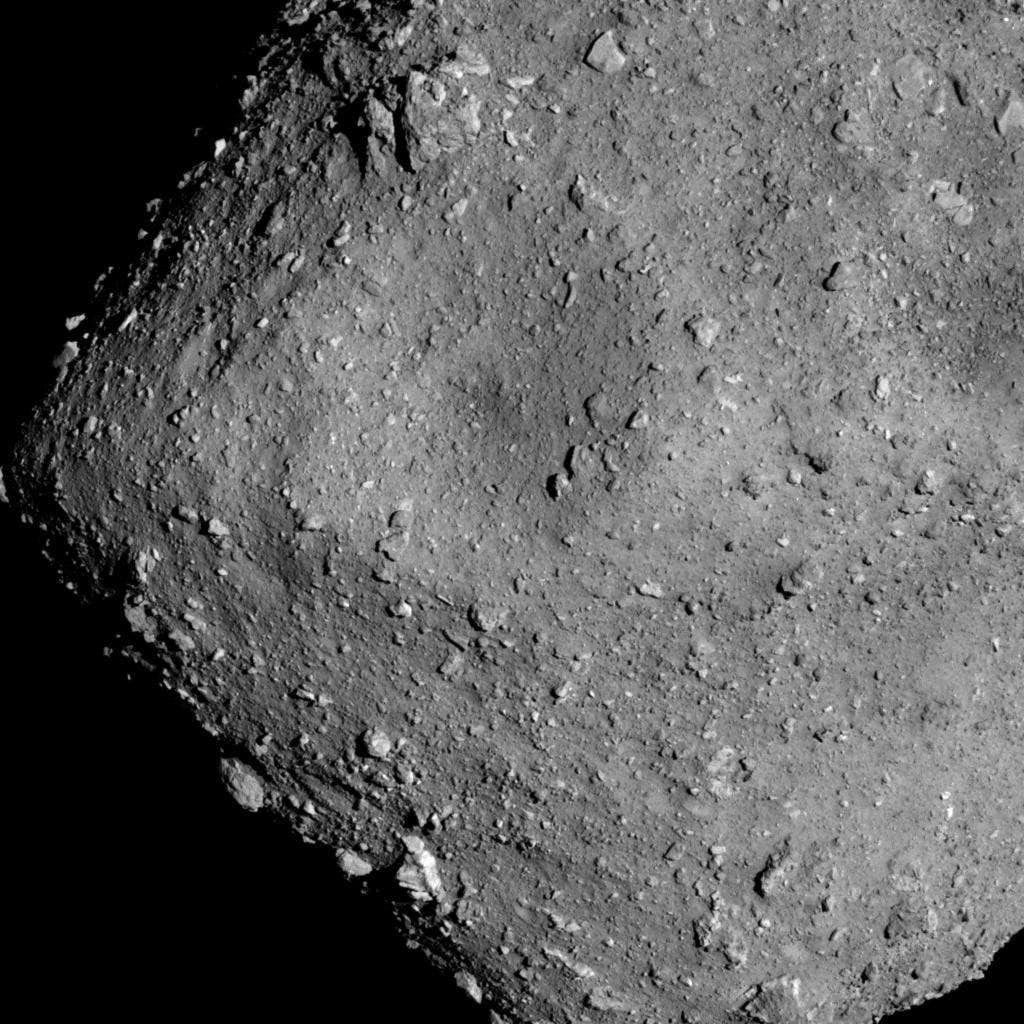 The spacecraft briefly landed on the asteroid's surface, fired a projectile (at 300 meters per second) into its surface in order to kick up some dust, rocks and other debris which it eventually collected.
Here's an edited version of that video JAXA just showed, where the tantalum bullet fires into the surface. pic.twitter.com/mCLkBoWK94

— Jason Davis (@jasonrdavis) February 21, 2019
"We made a successful touchdown, including firing a projectile" into the Ryugu asteroid, Yuichi Tsuda, Hayabusa 2 project manager, told reporters.
"We made the ideal touchdown in the best conditions," he said.
The Hayabusa 2 spacecraft has been orbiting the Asteroid since mid-2018 when it dropped two landers on the cosmic rock to study its surface and take photos.
The spacecraft is scheduled to leave the orbit around Ryugu in December of 2019, and mission specialists expect the spacecraft to return to Earth in 2020, when it is scheduled to land in Woomera, South Australia, after a journey of more than 3 billion miles.
The samples the spacecraft is expected to return could help understand what the early solar system was like.
Furthermore, scientists believe that the samples from the asteroid's surface could also shed light on how asteroids may have helped seed Earth with organic matter that eventually gave rise to life.