The Juice spacecraft, a joint mission of the European Space Agency and NASA, has captured its first stunning images of the Earth as a backdrop. Launched on April 14 2023, the spacecraft is on a mission to explore Jupiter and its icy moons. These early images serve as a reminder of the beauty and fragility of our planet, and offer a glimpse into the groundbreaking discoveries to come.
ESA's Jupiter Icy Moons Explorer (Juice) takes its first monitoring camera images, showcasing the spacecraft and Earth in the background.
Juice Mission Launches on Ariane 5 Rocket
Juice, launched from Europe's Spaceport in Kourou on April 14, has two monitoring cameras located on its body to record various deployments. The initial images, captured in the hours following the launch, are 1024 x 1024 pixel snapshots with a preliminary color adjustment.
Scientific Camera to Observe Jupiter's Icy Moons
Once in the Jovian system in 2031, a scientific camera will capture high-resolution images of Jupiter and its icy moons.
Monitoring Cameras' Positions and Functions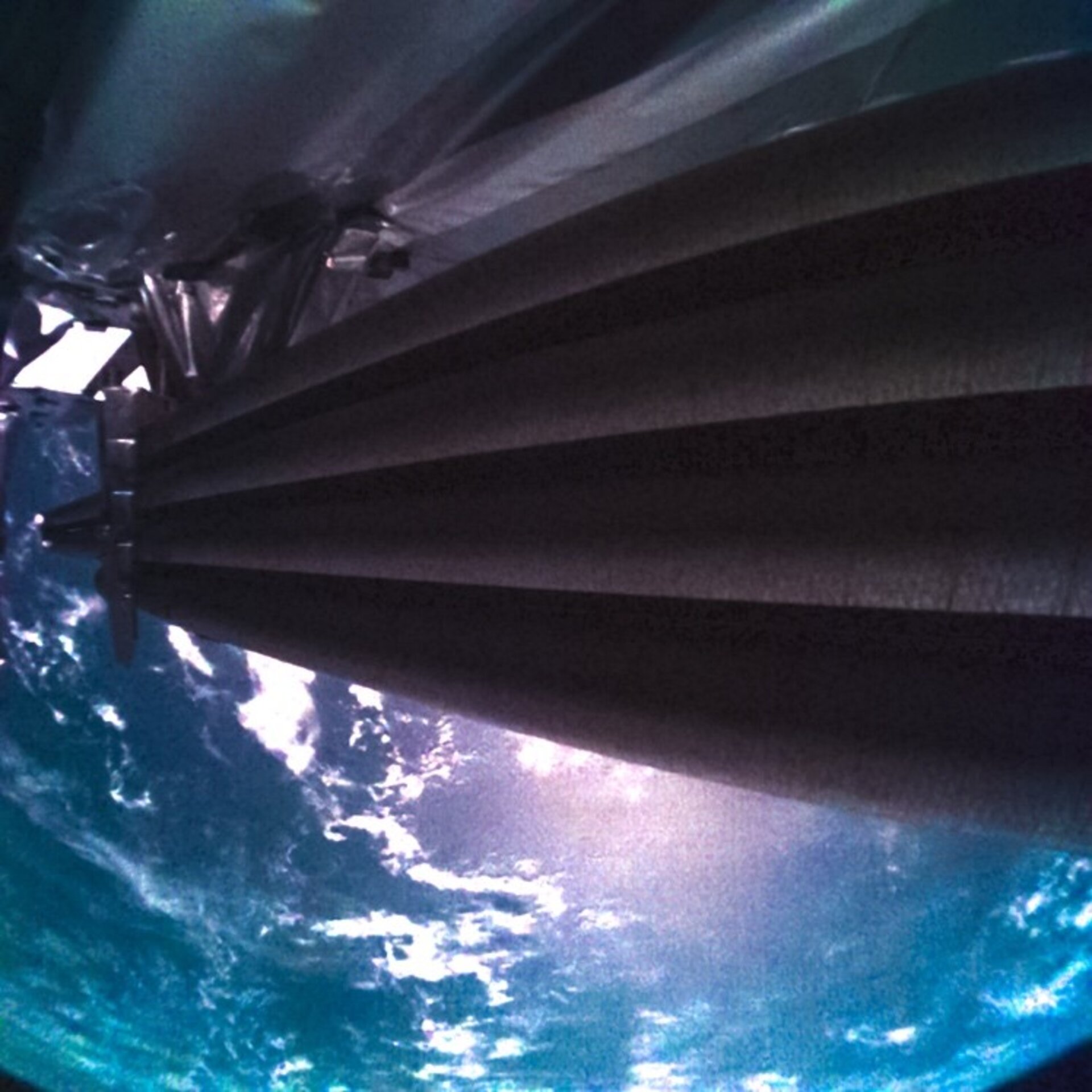 Juice monitoring camera 1 (JMC1) is located on the spacecraft's front and looks diagonally up at a field of view that includes part of one solar array and will eventually capture deployed antennas. Juice monitoring camera 2 (JMC2) is located on top of the spacecraft and monitors the multi-stage deployment of the 16-meter-long Radar for Icy Moons Exploration (RIME) antenna. RIME, an ice-penetrating radar, will remotely probe the subsurface structure of Jupiter's large moons.
RIME Deployment and Mission Operations
Currently in stowed configuration, RIME will unfold in stages over the coming days, with images capturing the full deployment. The monitoring cameras will also be active during various mission operations, such as gravity-assist flybys of the Moon, Earth, and Venus en route to Jupiter.
About the Juice Mission
Juice is humanity's ambitious mission to explore the outer Solar System. After an eight-year journey to Jupiter, it will observe the gas giant and its three large ocean-bearing moons—Ganymede, Callisto, and Europa—using a suite of remote sensing, geophysical, and in situ instruments. The mission aims to uncover more about these moons as potential habitats for past or present life while studying Jupiter's complex magnetic, radiation, and plasma environment and its interactions with the moons. Juice will analyze the Jupiter system as an archetype for gas giant systems across the Universe.
PLEASE READ: Have something to add? Visit Curiosmos on Facebook. Join the discussion in our mobile Telegram group. Also, follow us on Google News.