A captivating sight of a vortex near Jupiter's north pole was recently recorded by NASA's Juno mission, revealing a glowing bolt of lightning. Contrary to Earth's equatorial lightning deriving from water clouds, Jupiter's polar lightning potentially stems from ammonia-water solution clouds.
Juno Photographs Lighting on Jupiter
NASA's Juno spacecraft unveiled a mesmerizing view of a vortex near Jupiter's north pole, illuminated by a lightning bolt's glow. Contrary to lightning on Earth – which originates from water clouds primarily near the equator – Jupiter's lightning seemingly stems from ammonia-water solution clouds, frequently observed near the planet's poles.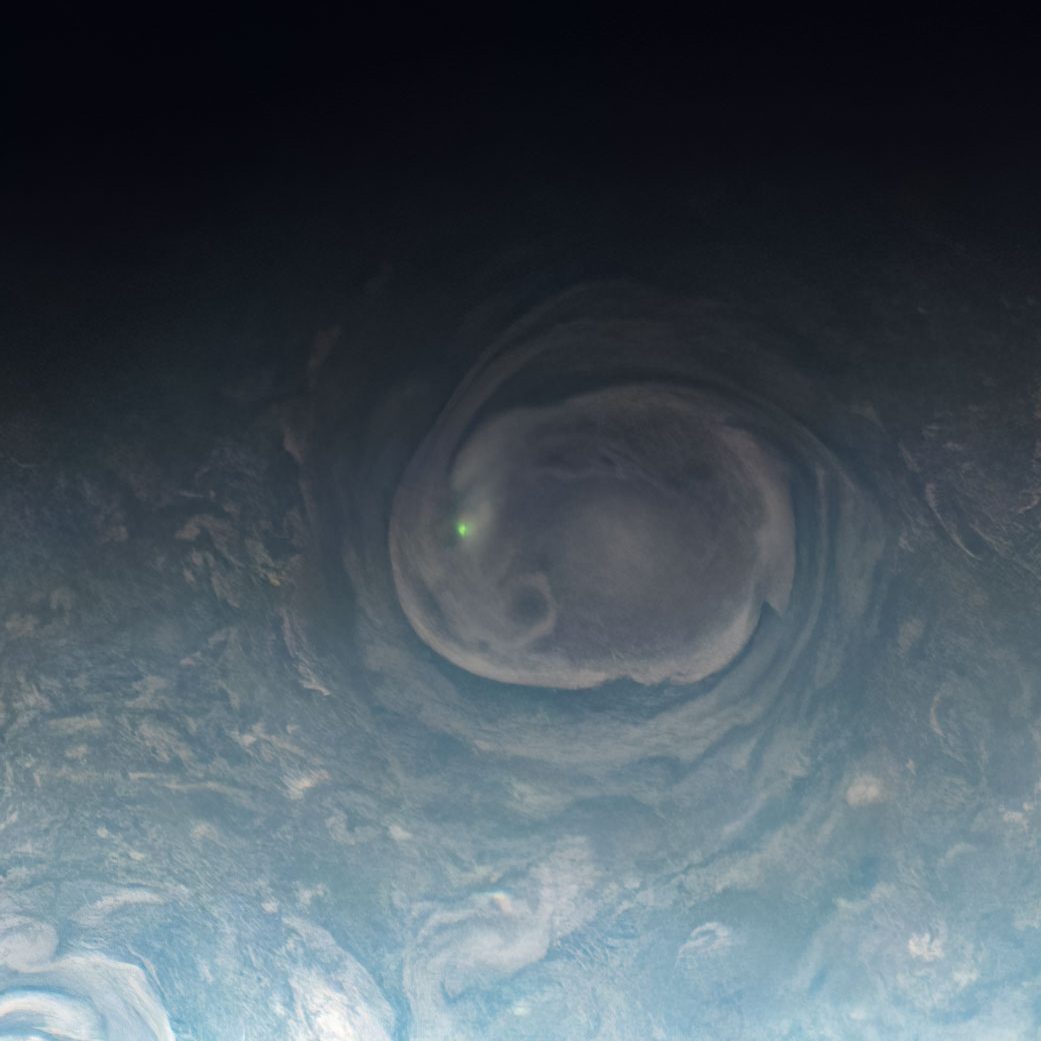 Juno's Upcoming Jupiter Encounters
In the forthcoming months, Juno's orbits will bring it repeatedly closer to Jupiter. These encounters, taking place over the giant planet's night side, promise to furnish more chances for Juno's scientific instruments to capture active lightning.
Juno's 31st Close Flyby of Jupiter
Juno snapped this enchanting sight during its 31st close flyby of Jupiter on December 30, 2020. The raw image data was processed in 2022 by Citizen scientist Kevin M. Gill using the JunoCam instrument aboard the spacecraft. At the time of the image capture, Juno hovered about 19,900 miles (approximately 32,000 kilometers) above Jupiter's cloud tops, nearing the planet at a latitude of around 78 degrees.
Have something to add? Visit Curiosmos on Facebook. Join the discussion in our mobile Telegram group
Share Now