In its 15 years in orbit around the Red Planet, the Mars Reconnaissance Orbiter has sent us hundreds of thousands of images of the Martian surface revealing countless never-before-seen features and landscapes.
The Mars Reconnaissance Orbiter (MRO) spacecraft was launched almost 16 years ago, in August 2005, and on March 10 of the following year, after a seven-month flight, it reached the orbit of the Red Planet. Its task was and still is to collect daily data on the atmosphere and surface of Mars. It monitors Martian weather and scans the subsurface for ice.
In addition, the MRO is equipped with a High-Resolution Scientific Experimental Camera (HiRISE), which can capture images of objects the size of a dining table from a height of 300 kilometers. In total, during its mission, the MRO took about 400 thousand images.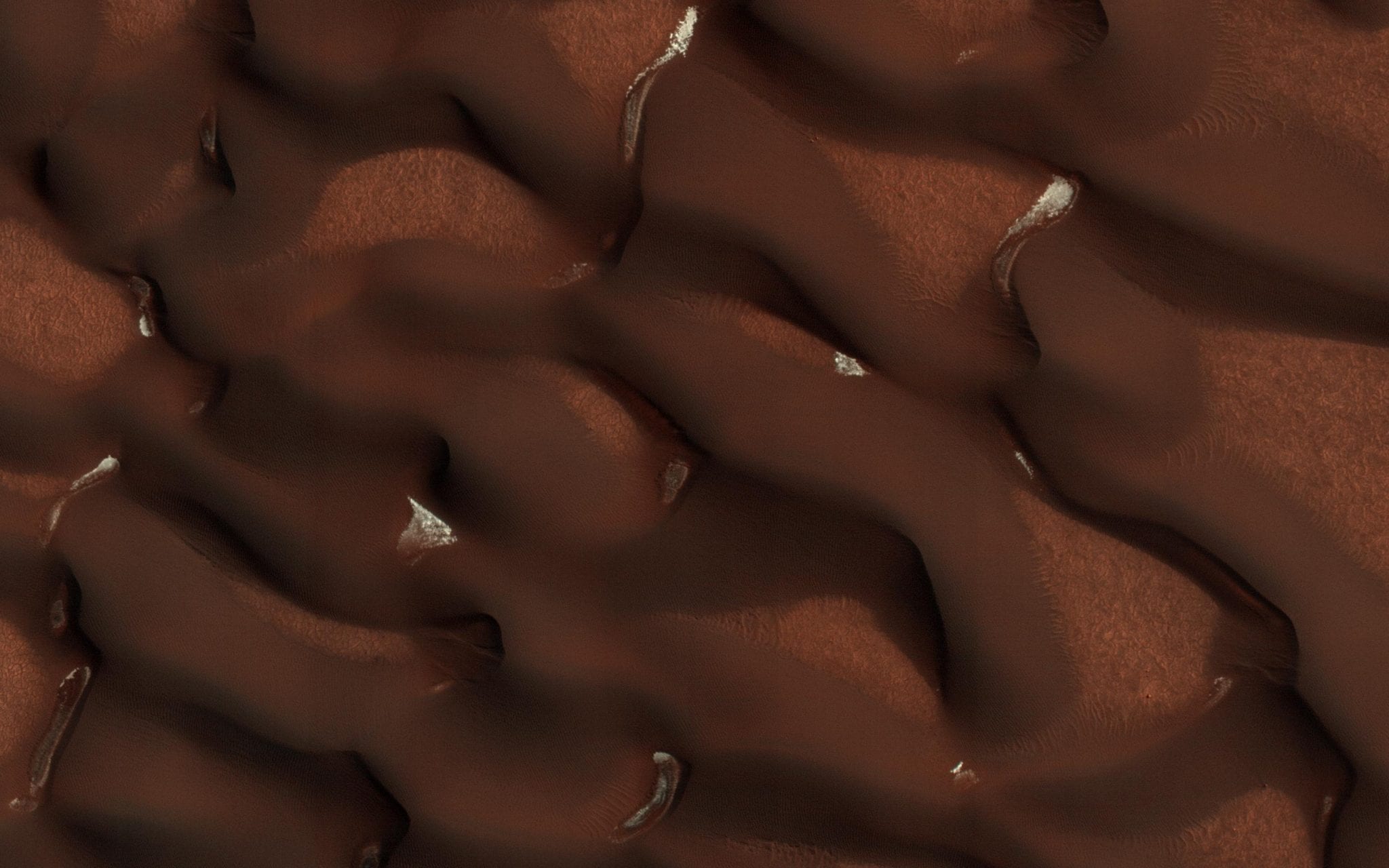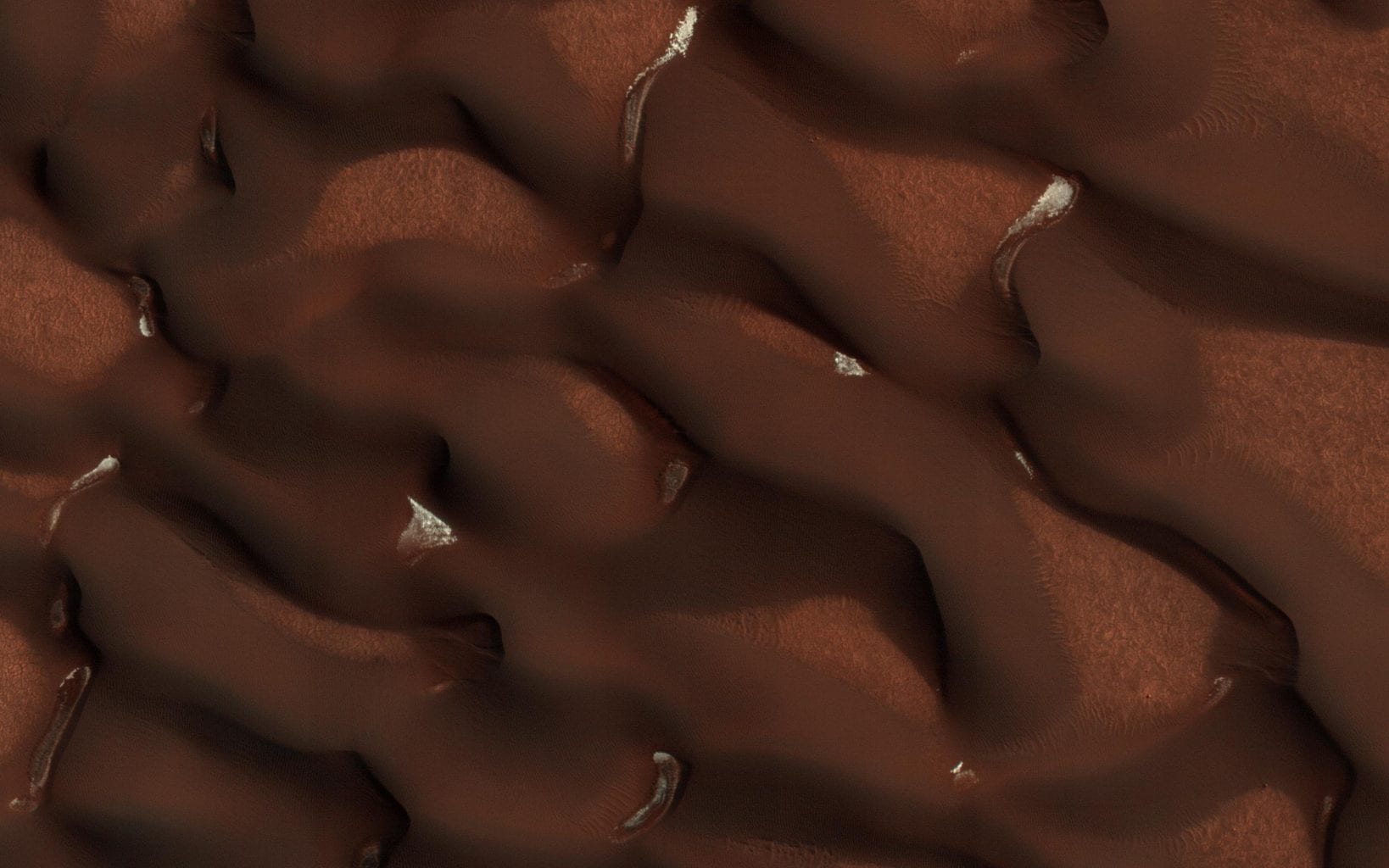 All in all the Mars Reconnaissance Orbiter has been the biggest source of images of the Martian surface. Thanks to its work, scientists have made numerous revolutionary finds about the surface of Mars, its everchanging sand dune seas, and its past.
Without a doubt, everyone has seen the Martian dunes at least once recently. Images from the HiRISE cam of the Mars Reconnaissance Orbiter often become viral online, especially when they are supported by a brand new discovery about the Red Planet.
Sand Dunes on Mars
It is curious that nobody expected to find such massive dune seas on Mars in the distant past since the atmosphere of the Red Planet is incredibly thin – 0.6 percent of Earth's. Nevertheless, sand dunes on Mars exist and continue to migrate each year, albeit much slower than it would happen on Earth.
One of the biggest questions for planetary scientists in the past was whether the sand dunes on Mars were ancient and inactive, whether they formed long ago when Mars was a far more hospitable planet. In the images, these structures have always seemed unchanged.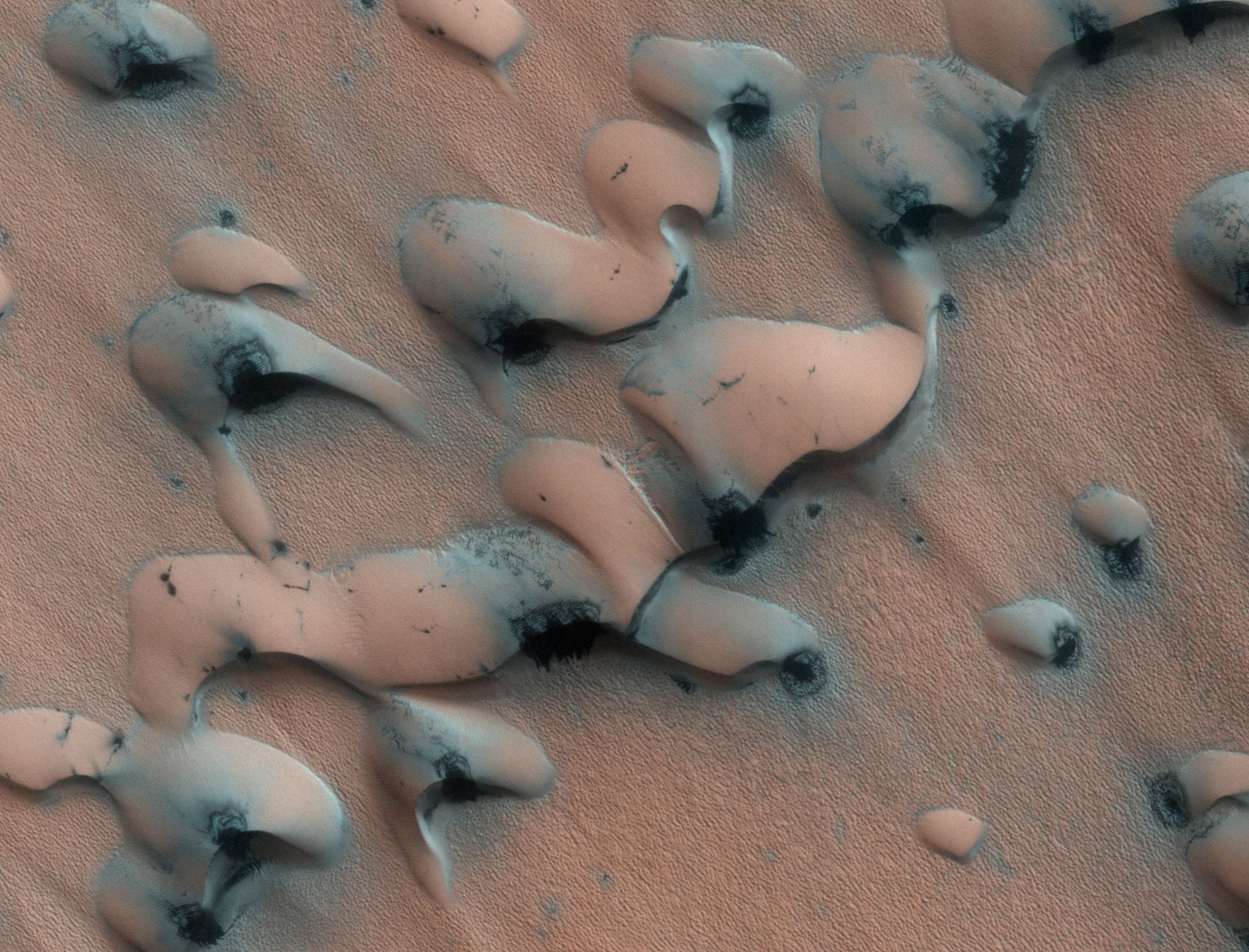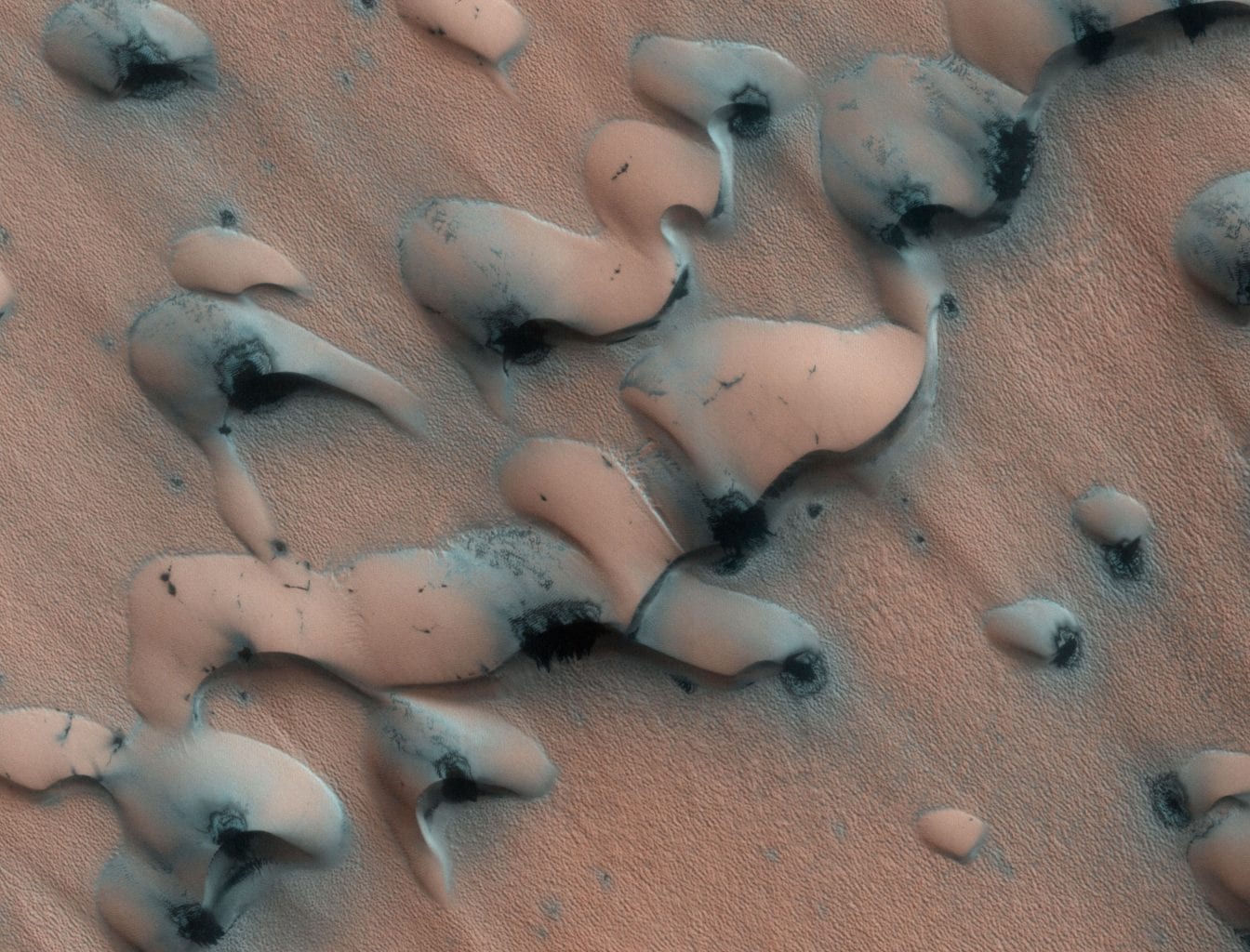 Therefore, it was generally accepted that the dunes were formed in the deep past when a stable atmosphere existed on Mars. It was assumed that a powerful wind moved these dunes, but at some point, they froze.
Previously created atmospheric models of Mars suggested that powerful wind that can move sand rarely occurs on the Red Planet. To their surprise, eventually, researchers found out that the majority of sand dunes on Mars remain active and moving through the various landscapes.
Not all Martian dunes are ancient and frozen
Last year, for example, scientists re-analyzed the images of mega dunes, and literally decomposed them into pixels. They found that giant dunes, unlike smaller sand dunes, are composed of two sizes of grains of sand. Some of them are heavier, so moving them would be difficult anyway.
However, a comparison of the images showed that the giant dunes were moving. The researchers focused their attention on studying two sites near the equator of Mars: the McLaughlin Crater and the Nili-Fosse Plain.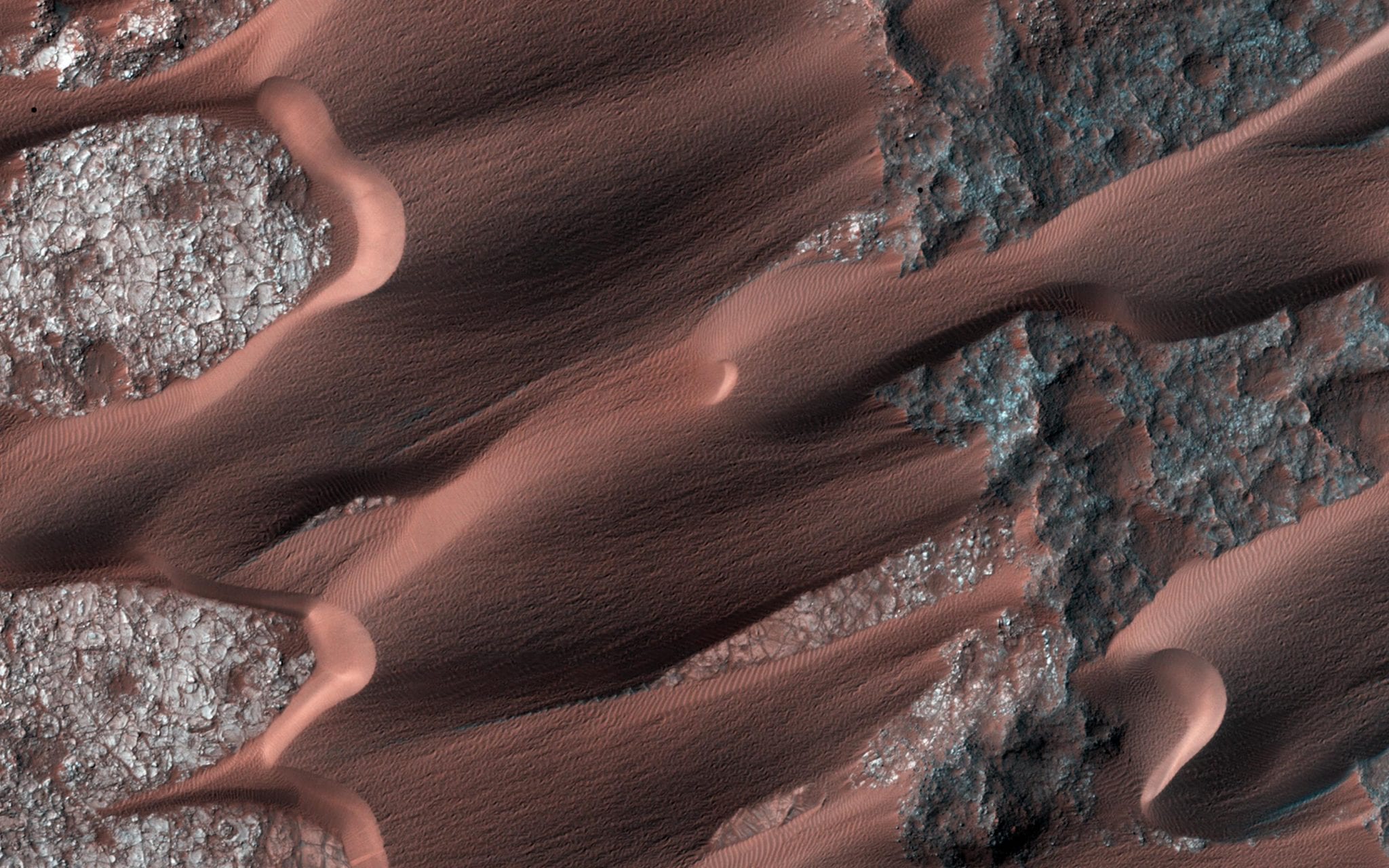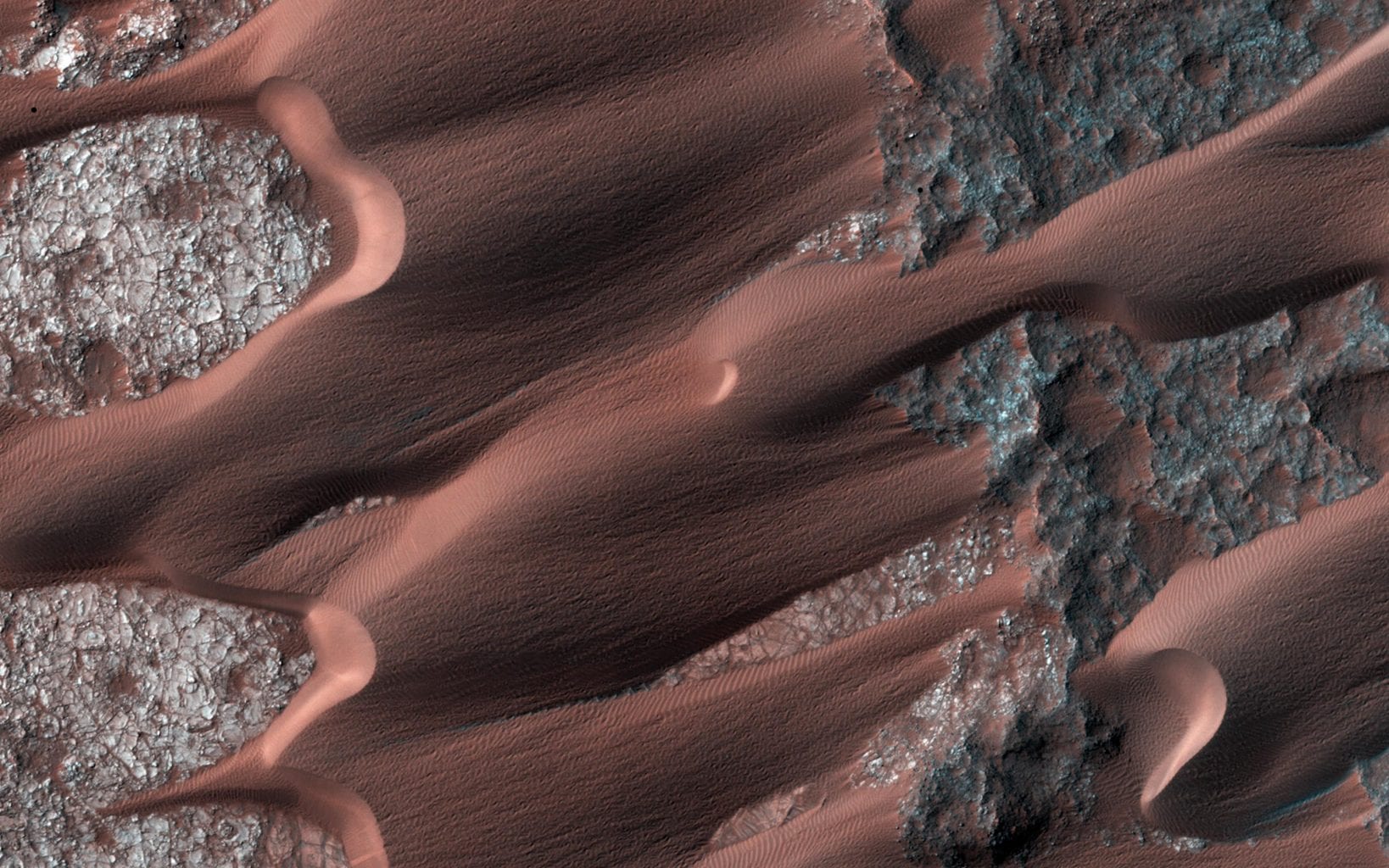 They looked for signs of movement by comparing time-lapse images of each site at intervals of 7.6 and 9.4 years, respectively. It turned out that mega dunes in both regions are advancing by about 10 centimeters per year.
In this case, the team members suggested that it is the winds on Mars that can accelerate the fine grains of sand. These grains begin to roll and bounce, picking up speed. When faced with larger grains of sand, they act as a ram, setting them in motion. A similar process of impact-induced creep is observed on Earth.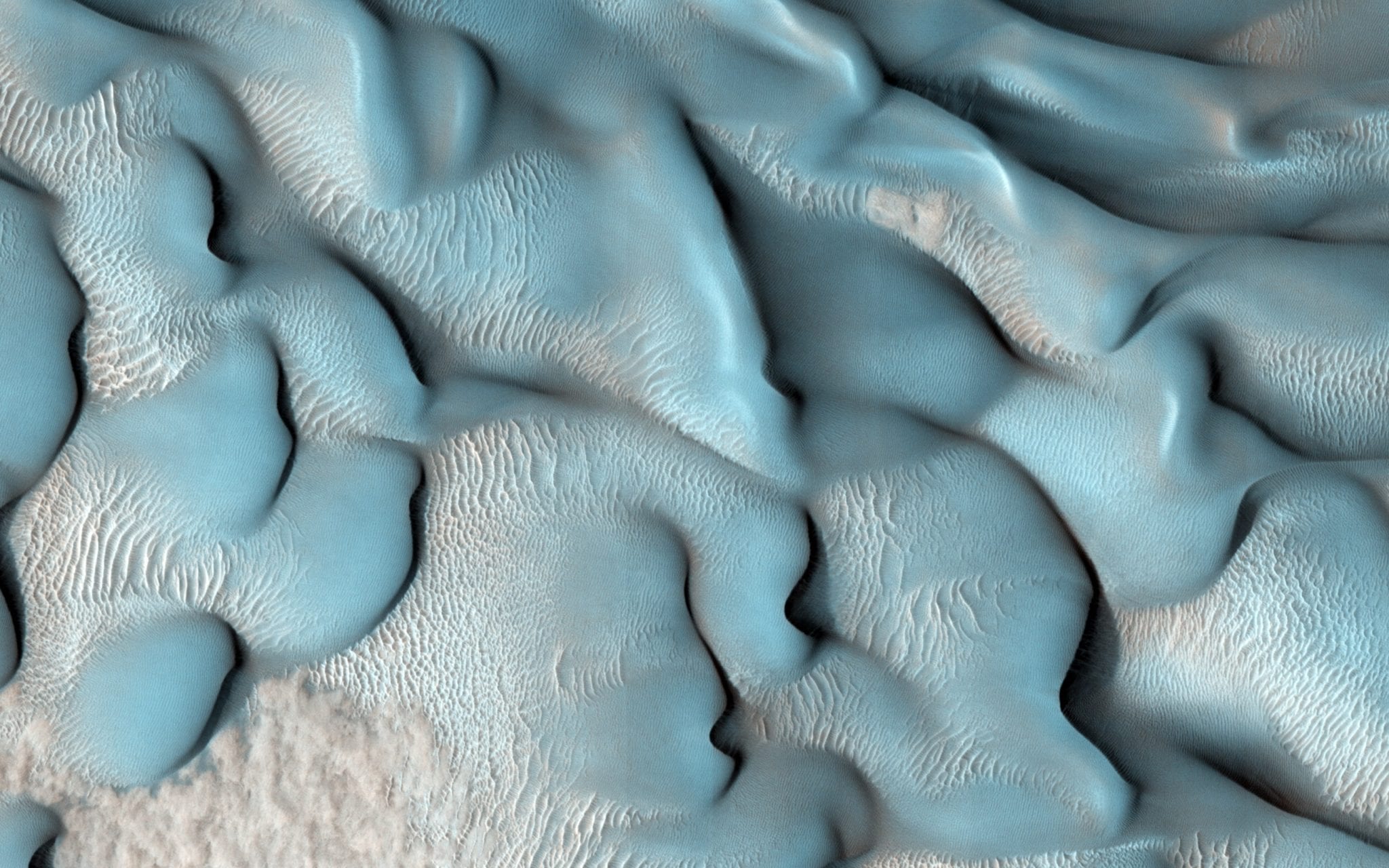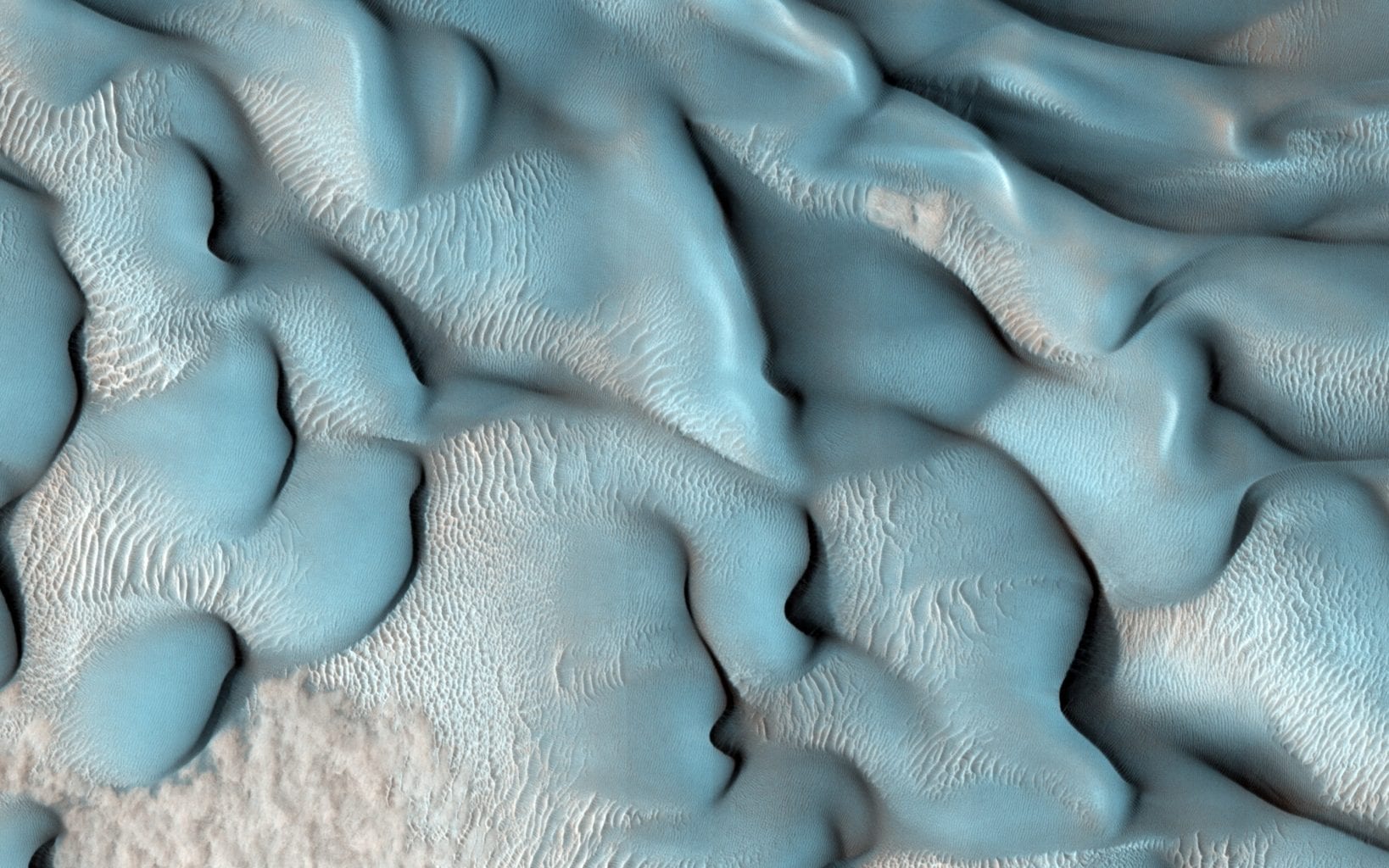 Overall, there have been many similar studies in the last decade that confirmed the theories that the sand dunes on Mars are on the move, albeit much slower than the sand dunes on Earth. In the end, nothing would have been possible without the Mars Reconnaissance Orbiter that has been sending back thousands of images every year.
---
Follow this link if you want to see tenths of thousands of images of the Martian surface. 
---
Join the discussion and participate in awesome giveaways in our mobile Telegram group. Join Curiosmos on Telegram Today. t.me/Curiosmos
Share Now