If liquid water exists on Mars, this could also mean that there is surviving life on the Red Planet.
It has been known for a while that there is a surprisingly large volume of water on Mars even today. The problem is that the Red Planet is so cold that water exists only in the form of ice. A new scientific study, however, recently discovered evidence of melting snow on Mars.
Based on images of the Martian surface taken by NASA's Mars Reconnaissance Orbiter, scientists found dusty water ice at the lowest latitude on Mars to date, thus suggesting that there could potentially also be liquid water near the equator.
Finding liquid water on Mars would be a revolutionary find, there is no doubt, but the authors suggested something bigger – if there is liquid water, there could also be surviving life on the Red Planet.
The study focused on images of gullied slopes on Mars. The scientific team compared images from almost two decades ago to recent ones from 2020. To their surprise, there were major changes in the landscape and new light-toned deposits had appeared within the gullies that were inexistent in the old surface images.
After extensive observations, scientists suggest that these deposits must be made of dusty water ice and their warm location suggests that there could be liquid water under the dirty ice cover.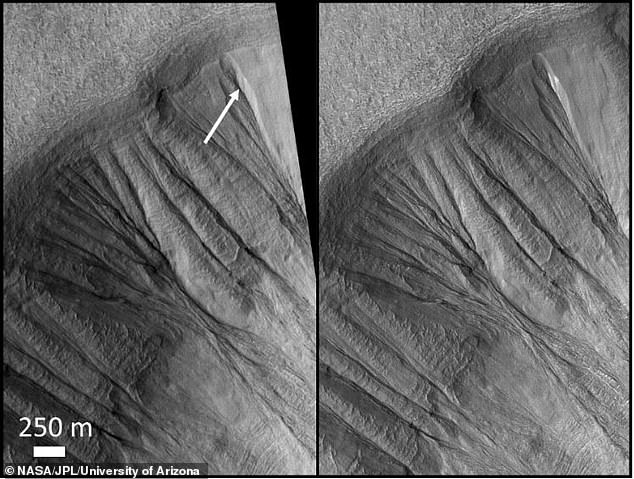 While the Perseverance rover is about to begin its search for signs of ancient microbial life, maybe it is time for NASA or other agencies to focus their efforts on finding surviving life too. This new research will help narrow down the most important locations for research.
With each new discovery, Mars proves to be far more hospitable than previously thought and I really believe more efforts should be focused in this direction. There is no better place to search for surviving life on Mars than these warm locations where, in the summer, temperatures could reach 20 degrees which would normally mean that there is melting ice or snow. And if liquid water exists in any form or shape, it could be an environment stable enough for life!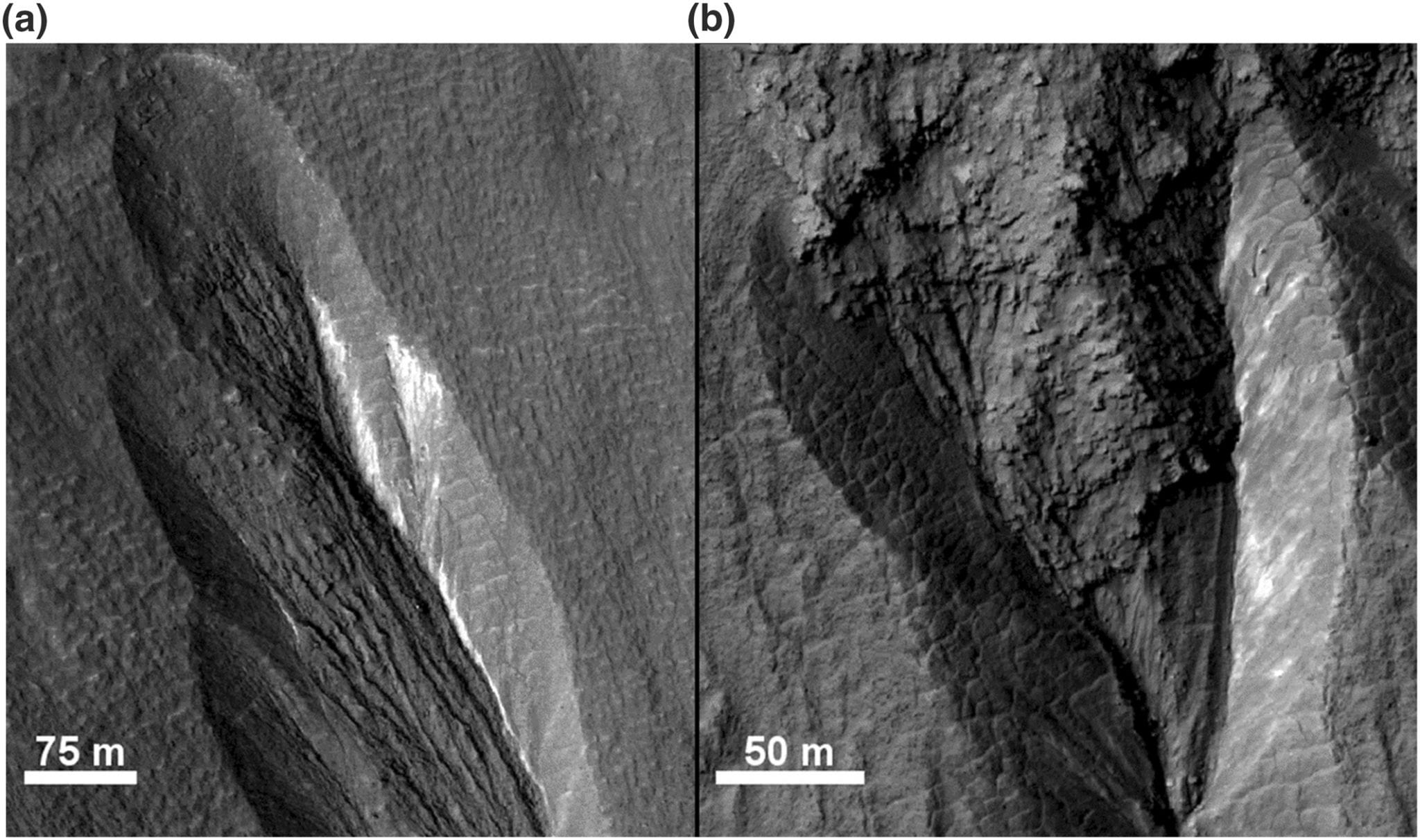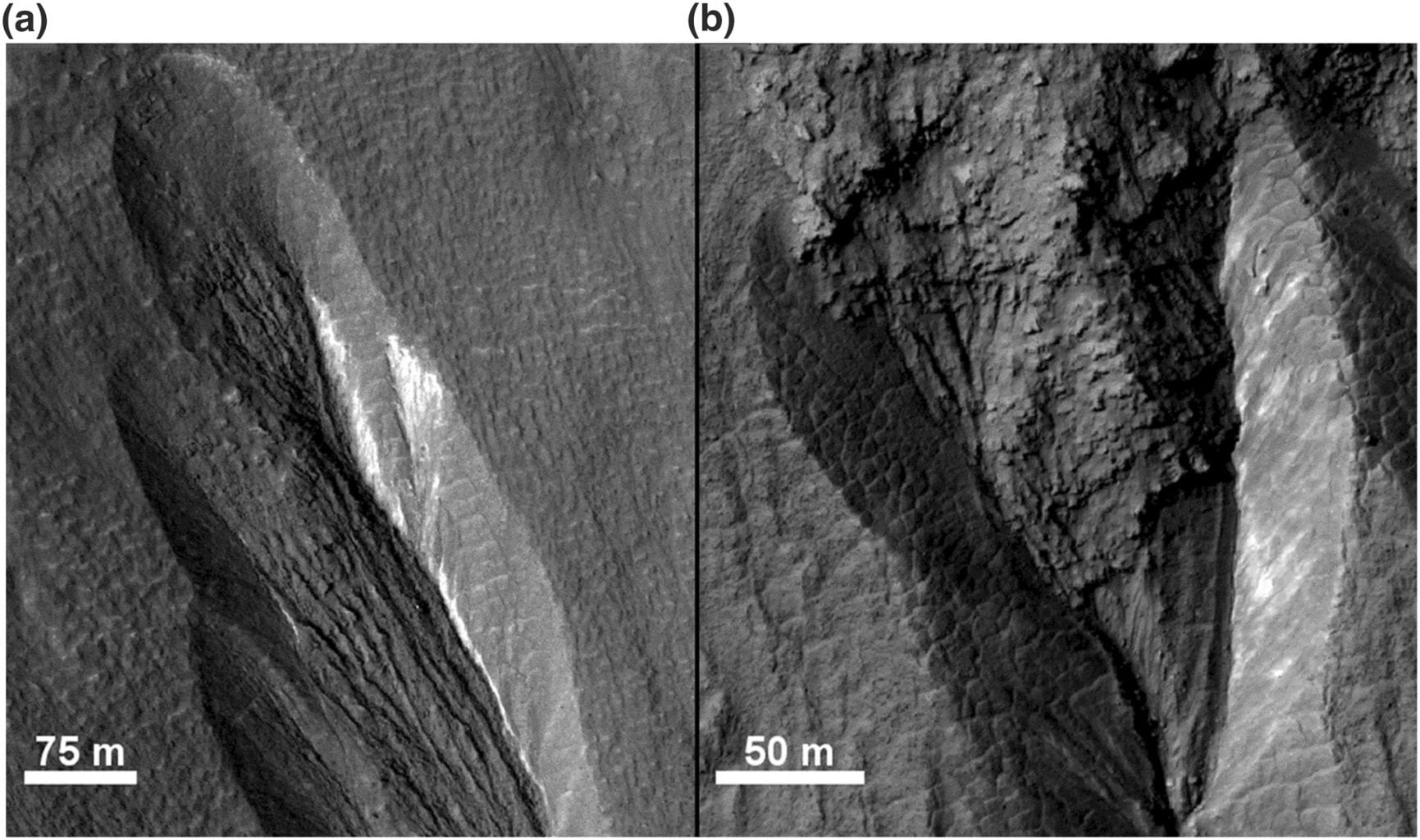 Of course, even this research is only just beginning and it will take years before any significant action can be undertaken. Scientists plan to continue their search for other similar locations and document them. If we are lucky, one of the subsequent missions to Mars may be centralized around one of these places on Mars although for now, geographically, they would be difficult to reach.
Furthermore, knowing about these locations where ice and snow may be melting could be useful for future manned missions to Mars. Sending probes and rovers is one thing but on-location research by an actual scientist would be a completely different story.
Of course, such missions remain nothing more than an imaginary development for the future and we do not yet know when humans will be sent to Mars. For now, we can hope that someone will send a probe there that could retrieve samples to be sent back to Earth like NASA plans to do with Perseverance.
---
Join the discussion and participate in awesome giveaways in our mobile Telegram group. Join Curiosmos on Telegram Today. t.me/Curiosmos
---
Sources:
• Evidence of melting snow on mars flowing Into Gullies hints at prospect of life on planet. (2021, February 25).
• Khuller, A., & Christensen, P. (2021, February 18). Evidence of Exposed Dusty water ice within Martian Gullies.
• Morrison, R. (2021, February 25). Evidence of melting snow on mars flowing Into Gullies hints at prospect of life on planet.
Share Now