Check out stunning images of the interior of King Tut's tomb.
Following a decade-long restoration process, the tomb of one of ancient Egypt's most famous pharaohs; King Tutankhamun, has finally been reopened to visitors.
King Tut was the Pharaoh of the 18 dynasty, ruling between 1332 and 1323 BC.
His father was Akhenaten, one of Egypt's most controversial Pharaohs.
Tutankhamun became Pharaoh between the age of nine and ten.
His tomb is undoubtedly one of the most famous tombs in the world and is one of the best-known archaeological sites in the world.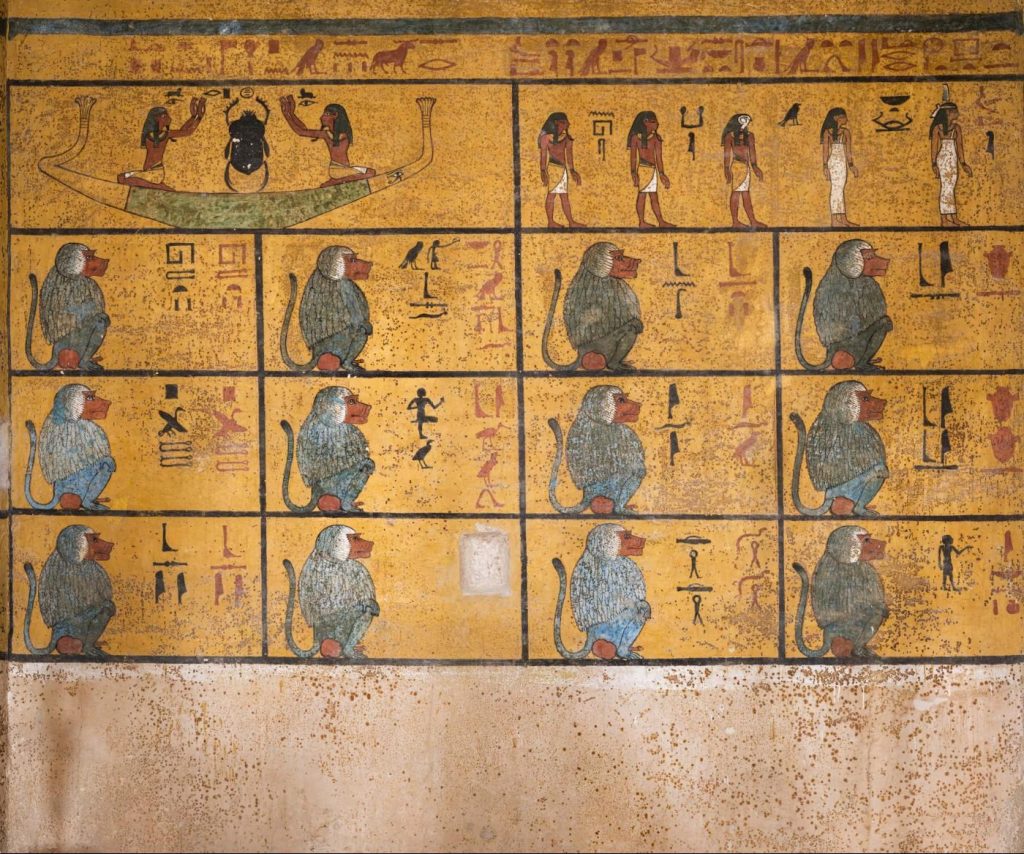 The restoration work was carried out by the Getty Conservation Institute which revealed their work for the first time in mesmerizing sets of images.
Recently published photos show off the results of the incredible restoration of the lavishly decorated room – adorned with intricate paintings and designs.
The strange dark spots were not part of the wall art.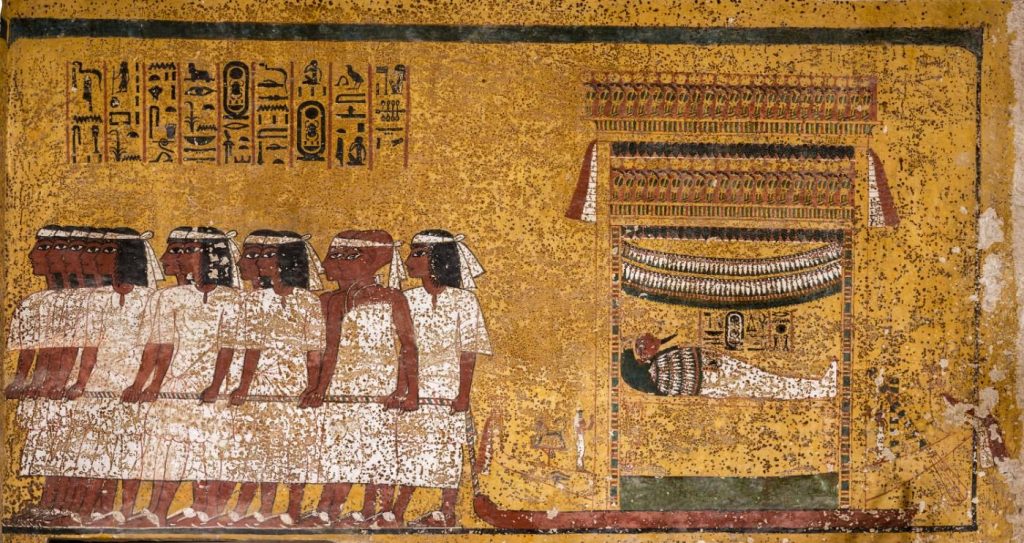 Experts believed that the dark spots –microbiological growths on the tomb's painted wall–were growing.
However, after scientists analyzed a series of historic photographs of the tomb from the mid-1920s, they found no evidence that the spots had grown.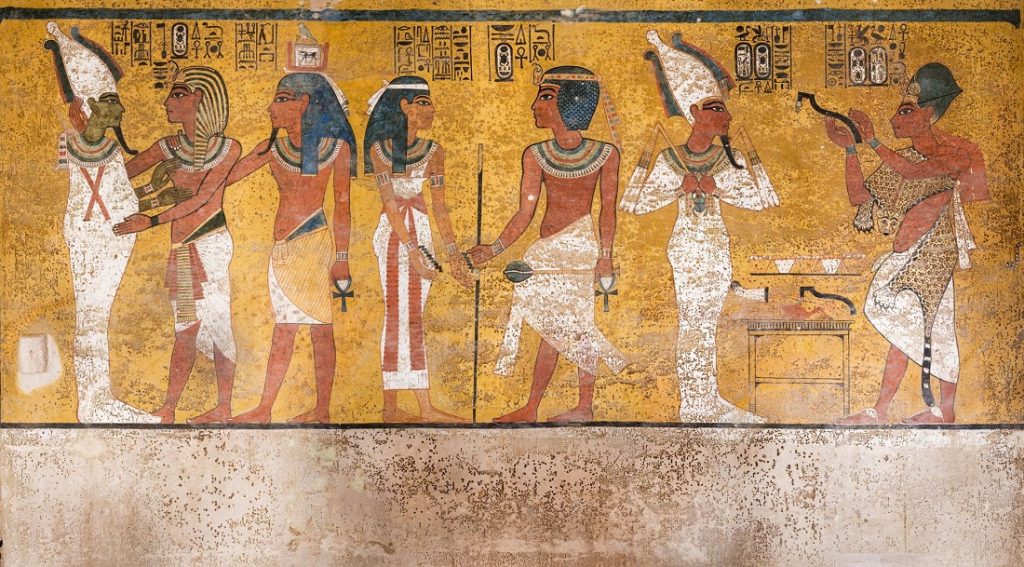 DNA and chemical analysis were also performed in order to confirm the spots to be microbiological in origin.
Scientists feared that the spots were growing due to human interference by visitors bringing bacteria and dust inside the tomb.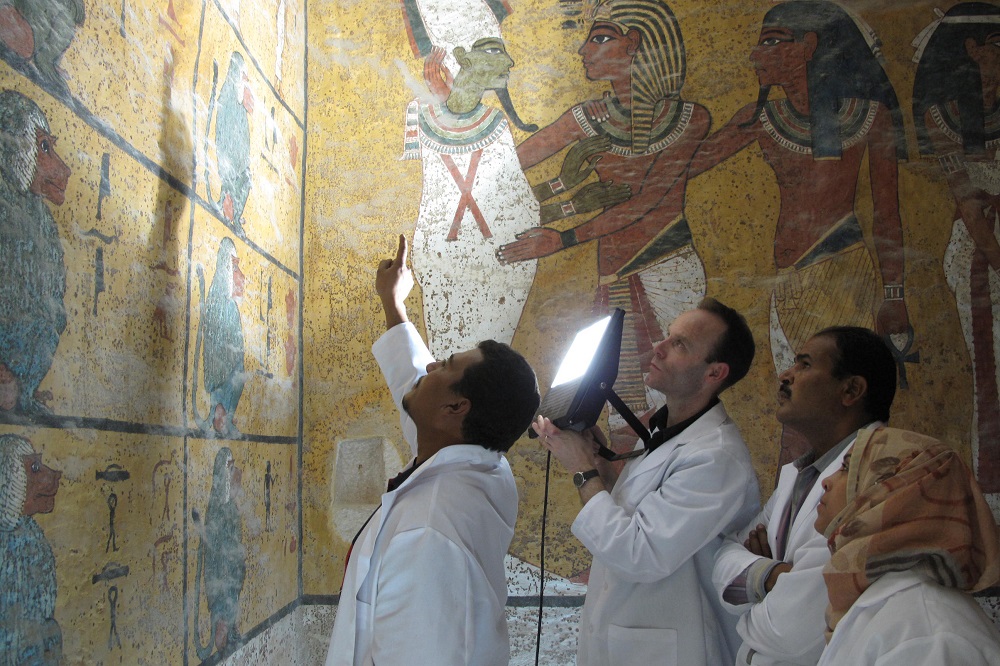 However, the tests revealed that the spots were no longer active and posed no threats to the tomb.
Tutankhamun's tomb remained untouched since 1323 BC until it was found and opened in November of 1922 by Carter.
The British researcher and his team took 10 years to clear the tomb of the countless treasures that were inside it.
Despite this, the tomb still contains a multitude of objects for visitors to see, including the mummy of Tutankhamen himself ( which is displayed in an oxygen-free case), the Pharaoh's intricately-designed sarcophagus with its granite lid on the floor beside it, the gilded wooden outermost coffin, as well as the wall paintings of the burial chamber that depict Tut's life and journey into the afterlife.
Zahi Hawass, Egyptologist and former minister of State for Antiquities in Egypt, said: "Conservation and preservation is important for the future and for this heritage and this great civilization to live forever."
Share Now