Astronomers are one step closer to solving one of the most intriguing cosmic mysteries of recent times - fast radio bursts.
Astronomers have been interested in the nature of fast radio bursts since their registration in 2007. Some researchers associated these impulses with the evaporation of black holes, while others suggested that these could be signals from extraterrestrial civilizations.
Only recently have scientists been able to come closer to understanding the mechanism of the emergence of fast radio bursts but even now, we are far from solving the mystery.
The most important part is locating their sources and astronomers using the Hubble Space Telescope have recently traced several FRBs to distant galaxies.
10 Things you need to know about how Hubble tracked the fast radio bursts
1. Scientists have ruled out several previously formulated theories about bursts at once. So, they turned out to be not associated either with the death of young massive stars or with the merger of neutron stars. The galaxies in which the sources of the bursts were found did not contain objects of this type.
2. Previously, astronomers theorized that fast radio bursts came from the brightest regions in space. The new Hubble images, however, showed that these particular FRBs did not originate from such regions.
3. The latest Hubble observations also helped rule out dwarf galaxies as the potential source. Scientists previously suggested that FRBs could originate from small galaxies hidden behind massive ones.
4. Scientists have long thought that FRBs originate in the vicinity of neutron stars. These objects, called magnetars, have magnetic fields with unimaginable power. The team's results also point to this model for their origin.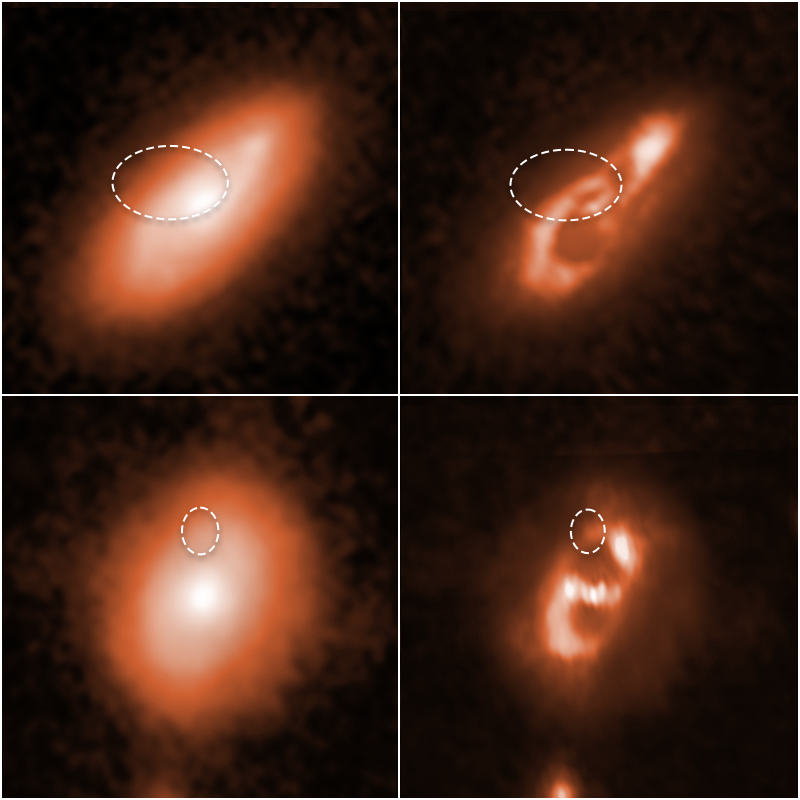 5. In fact, last year a signal suspiciously similar to FRB was received from a magnetar in our galaxy. And just a few weeks ago, another study showed that the nature of the polarization in the signal suggests distortion by the powerful magnetosphere.
6. Since a fast radio burst lasts milliseconds, tracking them has been a tremendously difficult task and in most cases, astronomers are left empty-handed.
7. The latest research with the Hubble Space Telescope was able to track five fast radio bursts to the possible sources. Before that, astronomers had linked only about 15 bursts to possible galaxies out of nearly 1,000.
8. The team of researchers studied the FRB group in more detail using images in the visible light spectrum taken with the Hubble Telescope's wide-angle camera # 3 and combined them with images in the ultraviolet and near-infrared range.
9. At the same time, scientists were able to trace five of them not only to their native galaxies but also to certain places inside these galaxies – spiral arms. This will help scientists narrow down the potential sources of all previously discovered flashes of energy and all future ones.
10. This new research with Hubble is significant since not much has been discovered about fast radio bursts in the 14 years since their initial discovery. Tracking them to a certain location is great progress that solves a major part of the puzzle. However, the case has not yet been closed, and further research will continue to shed new light on these strange events.
---
Join the discussion and participate in awesome giveaways in our mobile Telegram group. Join Curiosmos on Telegram Today. t.me/Curiosmos
---
Sources:
• ESA Hubble. (n.d.). Fast Radio Burst Galaxies.
• HubbleSite. (n.d.). Hubble Tracks Down Fast Radio Bursts to Galaxies' Spiral Arms.
• Jenner, L. (2021, May 19). Hubble Tracks Down Fast Radio Bursts to Galaxies' Spiral Arms. NASA.
Share Now