NASA Gives SpaceX Green Light For First Test Flight of the New Crew Dragon Capsule to the ISS
Ladies and Gentlemen, SpaceX continues making history.
NASA has recently revealed they've given SpaceX's new Crew Dragon Capsule a go for launch, as Elon Musk's spacecraft will travel to space, dock with the ISS, and return cargo from the ISS a few days later.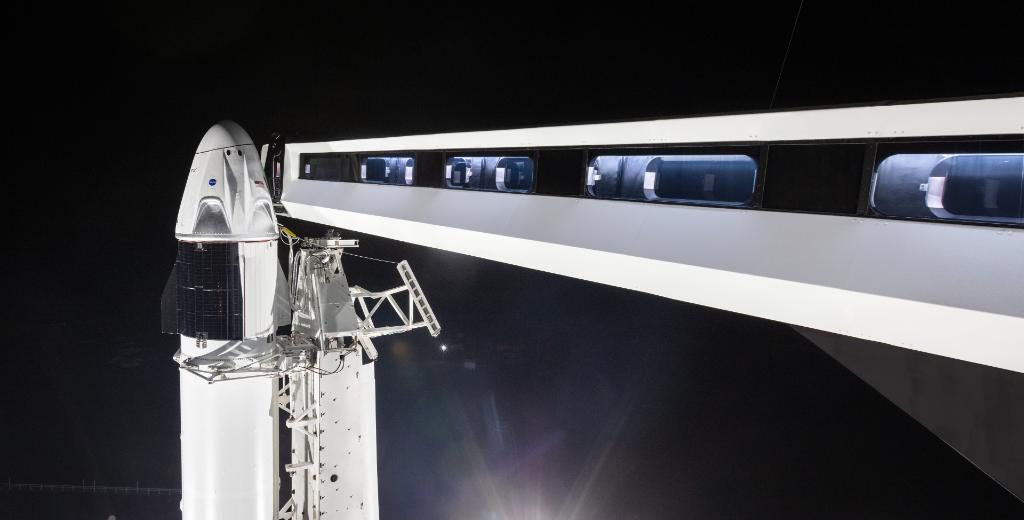 NASA and SpaceX have finally approved the first test flight of the next generation Dragon Capsule designed to carry astronauts to the international space station and space.
The first test flight will not have astronauts on board, but the capsule will travel to space and dock with the International Space station after lifting off from Cape Canaveral in Florida.
The Crew Dragon is expected to transport around 400 pounds of crew supplies as well as equipment to the International Space Station.
https://twitter.com/NASA/status/1099072348509085696
SpaceX has revealed that a mannequin will be riding in the Crew Dragon as well.
The green light was given after officials conducted a safety review of the capsule.
As explained by NASA, the test flight expected to take place on Saturday, March 2, will mark "the first time a commercially-built and operated American rocket and spacecraft designed for humans will launch to the space station."
Elon Musk's company has been transporting shipments to the International Space Station since 2012.
https://twitter.com/NASA/status/1099039630542979072
If the test flight on March 2 goes according to plan, NASA astronauts could hop onboard the next test flight expected to take place in Summer of 2019.
This would mark the first time United States Astronauts will be launched into space from U.S. soil in eight years.
SpaceX's new Crew Dragon capsule measures 20 feet by 12 feet in diameter and has the ability to transport as many as seven astronauts at once.
The capsule is fitted with state-of-the-art emergency escape systems that will help carry astronauts to safety if something were to go wrong.
The Crew Dragon is expected to launch atop a SpaceX Falcon 9 rocket from Launch Complex 39A at NASA's Kennedy Space Center in Florida.