As part of Artemis 1, a 322-foot (98 meters) SLS megarocket and its Orion capsule will launch on a 42-day orbital mission around the moon.
Launching an Orion spacecraft to the Moon will be accomplished using a Space Launch System megarocket as part of the Artemis 1 mission.
Artemis, NASA's first mission to the Moon, is ready to launch.
In an uncrewed test flight around the Moon next week, NASA approved the Artemis 1 mission on Monday (Aug. 22). An eight-hour window opens for liftoff on Monday, Aug. 29, at 8:33 a.m. EDT (1233 GMT).
At NASA's Kennedy Space Center in Florida, Pad 36B will launch the historic mission, the first part of the Artemis mission to return astronauts to the Moon. Space Launch System (SLS) megarocket, NASA's most powerful rocket ever, and the Orion spacecraft will be tested during this flight.
"We are "go" for launch, which is absolutely outstanding," NASA associate administrator Robert Cabana revealed to reporters at a press conference. "This day has been a long time coming."
As part of Artemis 1, a 322-foot (98 meters) SLS megarocket and its Orion capsule will launch on a 42-day orbital mission around the Moon. A crew-capable spacecraft will be deployed for the first time in nearly 50 years on this test flight. Moreover, it marks NASA's first new vehicle since its space shuttle fleet retired over a decade ago.
NASA expects Artemis 1 to launch from Pad 39B, the same launch pad used by Apollo 10, Skylab, and Apollo-Soyuz missions to orbit the Moon, and will reach lunar orbit in approximately a week. On Oct. 10, it will return to Earth after staying there for about a month.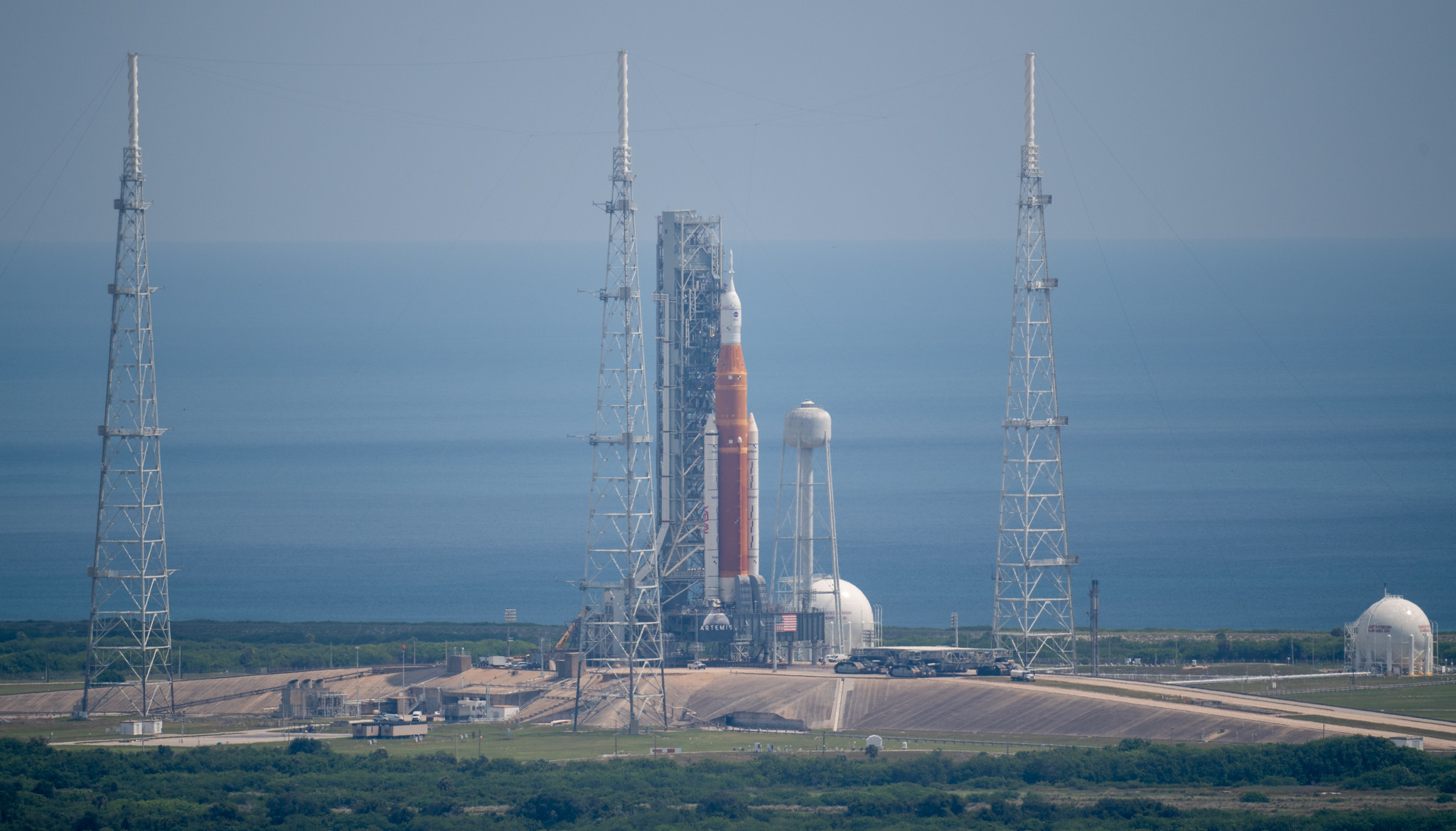 The assumption is that everything will go smoothly during the flight. There is a possibility of things going wrong, as NASA has stated.
According to mission managers, the four-person Orion spacecraft will be pushed hard to ensure it gets put through its paces, going beyond the parameters set by the agency.
NASA has planned Artemis crewed flights for 10 to 12 days, but this mission will last 42 days.
The extra time will allow NASA and the European Space Agency, which built the Orion service module, to address any issues before the first crewed flight.
The Orion spacecraft will also carry a "Moonikin" mannequin and Humanoid torsos fitted with sensors for measuring the impacts of vibration and radiation on the body, and the SLS will deploy 10 small cubesats to test new Artemis exploration technologies.
In 2024, NASA hopes to launch Artemis 2, a crewed flight. SpaceX's Starship lander will carry astronauts to one of 13 candidate sites at the Moon's south pole in Artemis 3, the first crewed moon landing planned for 2025. Nevertheless, both missions are dependent on Artemis 1. NASA has three opportunities to launch Artemis 1 in its current launch window, which opens August 29. There are two backup dates planned for Sept. 2 and Sept. 5, with NASA expected to announce its launch strategy after its Launch Readiness Review this Saturday (Aug. 27).
Before SLS can launch, some work needs to be done.
---
Join the discussion and participate in awesome giveaways in our mobile Telegram group. Join Curiosmos on Telegram Today. t.me/Curiosmos
Share Now