NASA has released a number of videos ( created thanks to a number of images taken by the New Horizons Spacecraft) that show the farthest object ever explored by humans: Ultima Thule.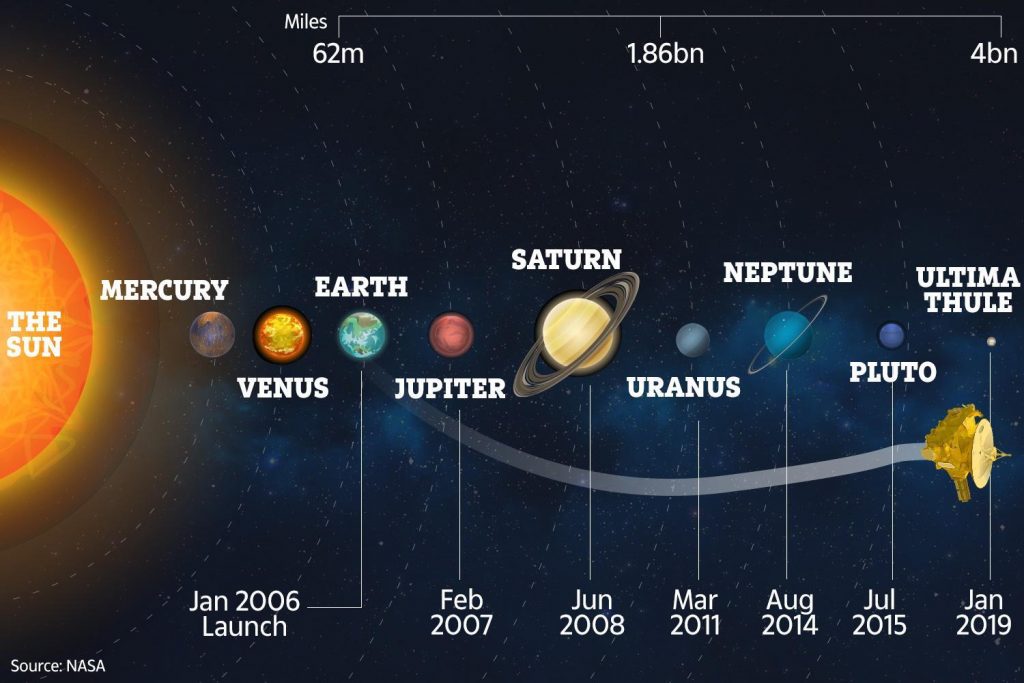 The contact binary, reminiscent of a cosmic snowman or even BB8 from Star Wars has made an out-of-this-world premiere as scientists from NASA's New Horizons mission released various animations of the mysterious cosmic object located at the edge of our solar system.
The curious cosmic object is shown spinning through space in the new animations.
Ultima Thule is believed to be around four billion miles away from Earth.
It is composed of two massive spheres, extending some 33 kilometers in length.
New Horizons is the same spacecraft that made history after visiting Pluto back in 2015.
The best view captured of Ultima Thule was an image released on January 3, where we see an unprecedented view of the rust-colored object in the Kuiper Belt. The image is best viewed using 3D glasses.
The latest footage of Ultima Thule was developed thanks to images snapped by the New Horizons Spacecraft taken on New Year's Eve and New Year's Day, as NASA's Spacecraft was making its closest approach to the object.
According to astronomers, Ultima Thule rotates every 16 hours, and the recently published footage shows the rotation period of seven hours.