Clyde's Spot was discovered last year and photographed by Juno. During its April fly-by, the probe snapped new images that show the development of the storm.
Last year, amateur astronomer Clyde Foster from South Africa discovered a methane-rich convective storm on Jupiter. Coincidentally, two days later, Juno made a flyby near the region, providing a detailed image of the spot. Now, nearly a year later, Juno returned to the location, known as Clyde's Spot and captured the significant changes in this region of Jupiter.
---
The Juno probe explores the atmosphere and magnetosphere of Jupiter and also collects information about the internal structure of the gas giant. The automatic interplanetary station launched from Earth in August 2011 and reached Jupiter in mid-2016. It was originally planned that the device will work until 2018, but then the mission was extended twice and will continue operating at least until 2025.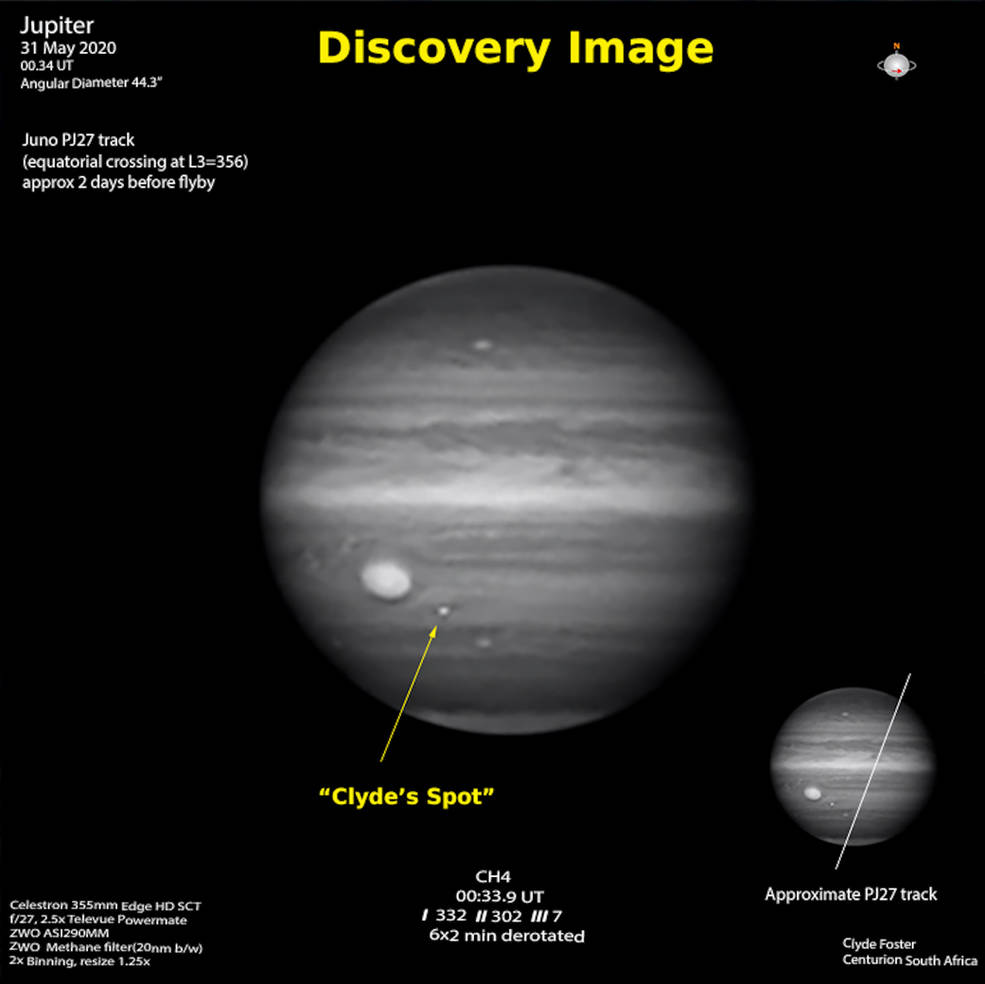 Last year, Clyde Foster of the Astronomical Society of South Africa observed Jupiter through a telescope with a narrow-band methane filter installed in the early morning of May 31st. It is noteworthy that astronomers from Australia, who observed Jupiter several hours earlier, did not see the new spot.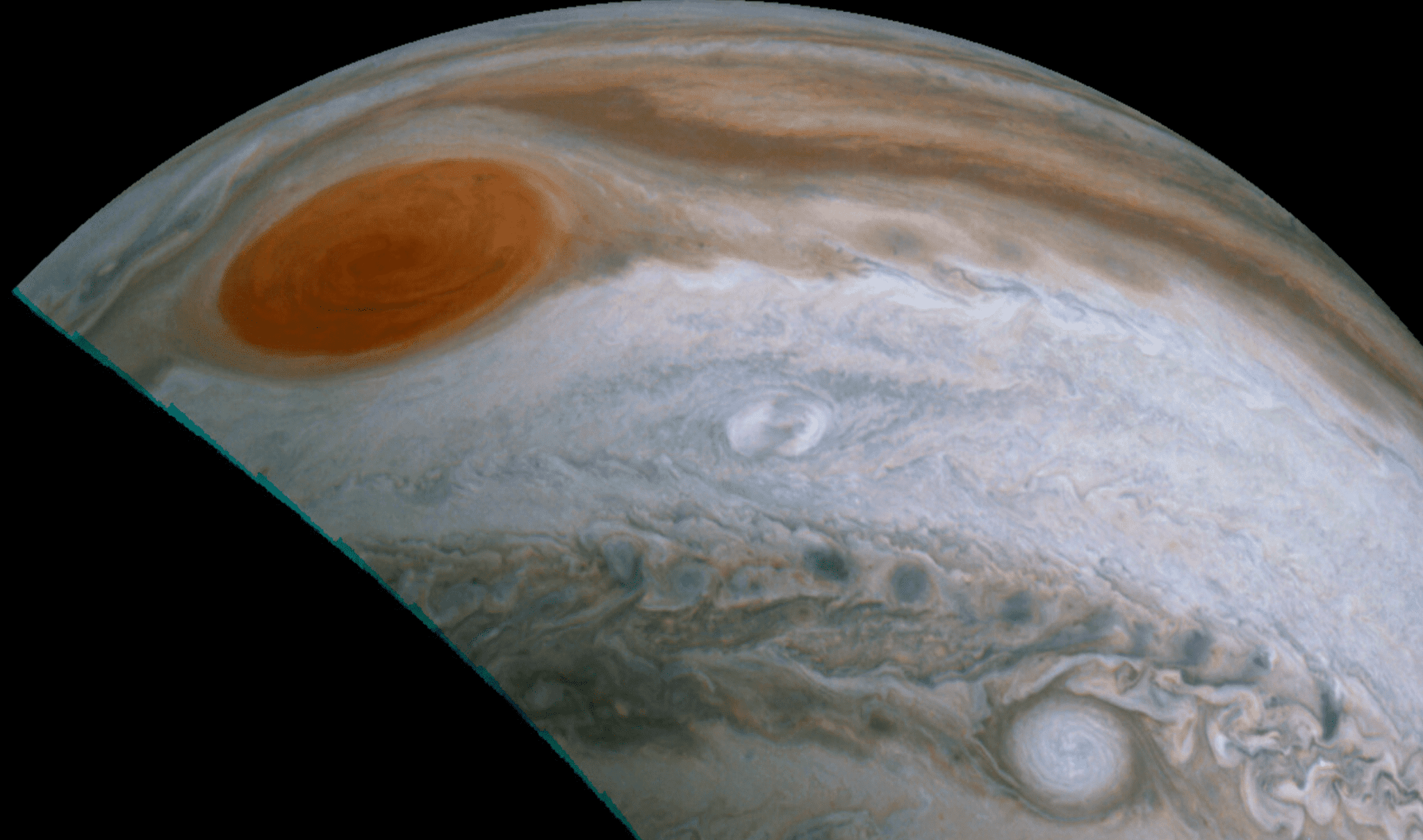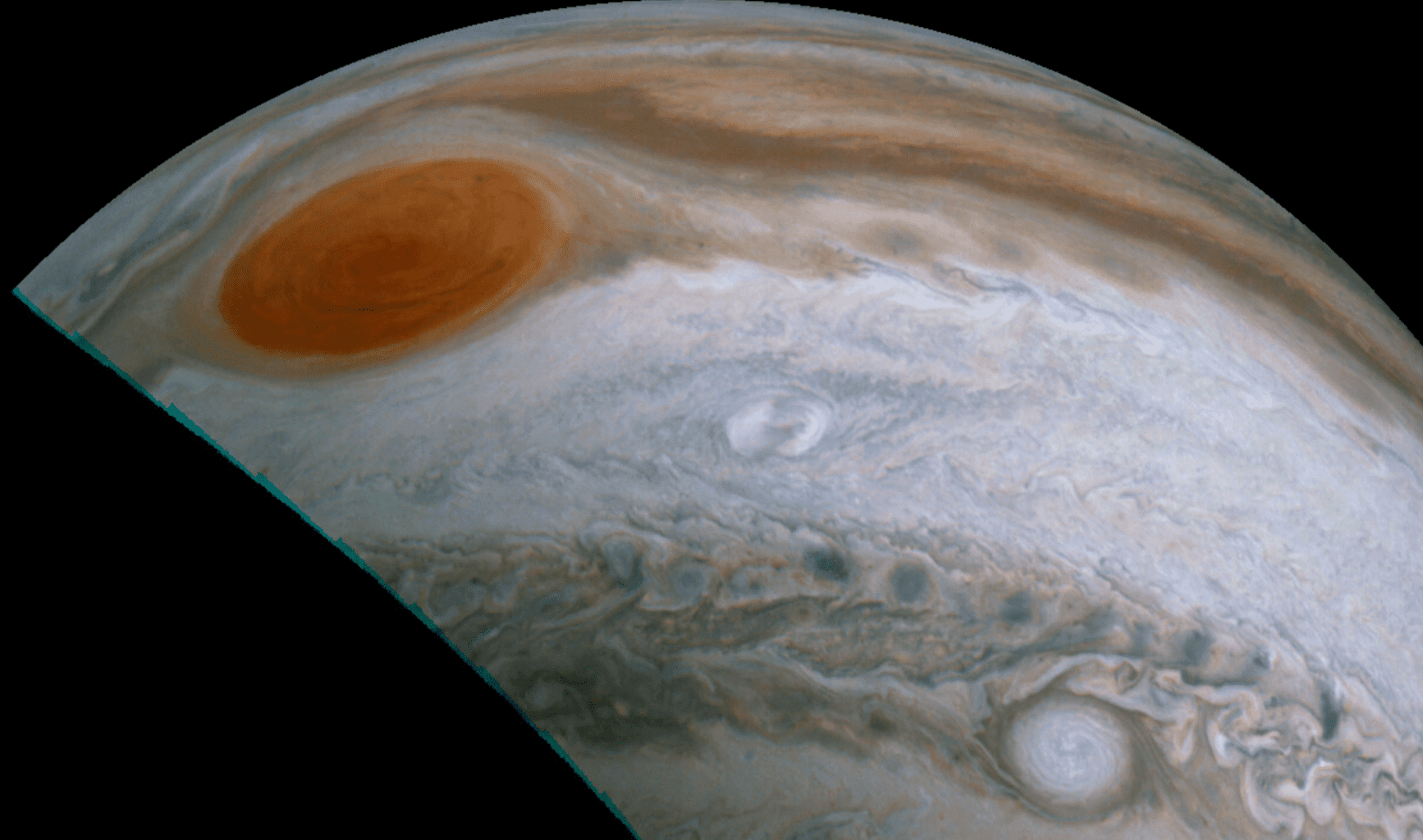 The discovery was accidentally confirmed thanks to the Juno station. The spacecraft was in a 53-day orbit and in one flight took several narrow images, which in total covered a large area – so the spot could appear in the images. Kevin M. Gill, an employee of NASA's Jet Propulsion Laboratory, processed images taken with the JunoCam camera at different distances from the planet, and they really showed Clyde's Spot.
The newly formed region was a convective storm, and in general, such phenomena are typical for Jupiter at this latitude – a similar spot was recorded by Juno in February 2018. It was originally located near the Great Red Spot on Jupiter, which is a massive storm larger than Earth. Now, the new images have shown that Clyde's Spot has drifted away from this famous region.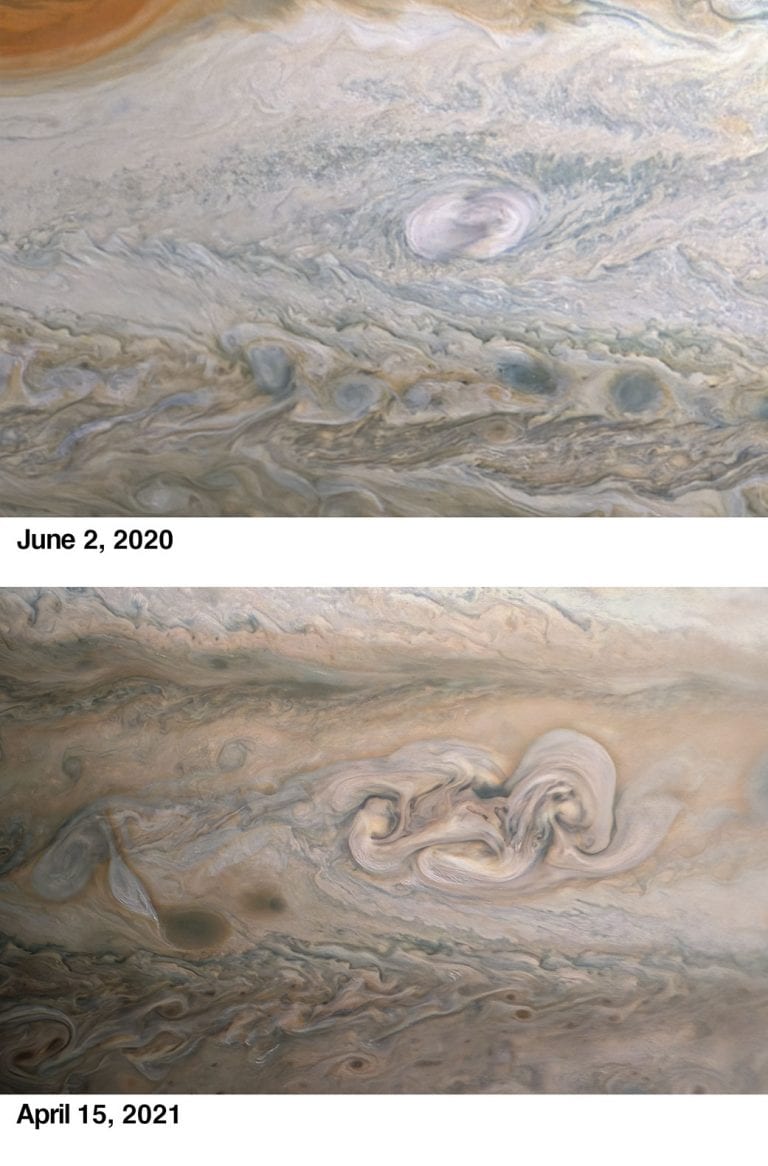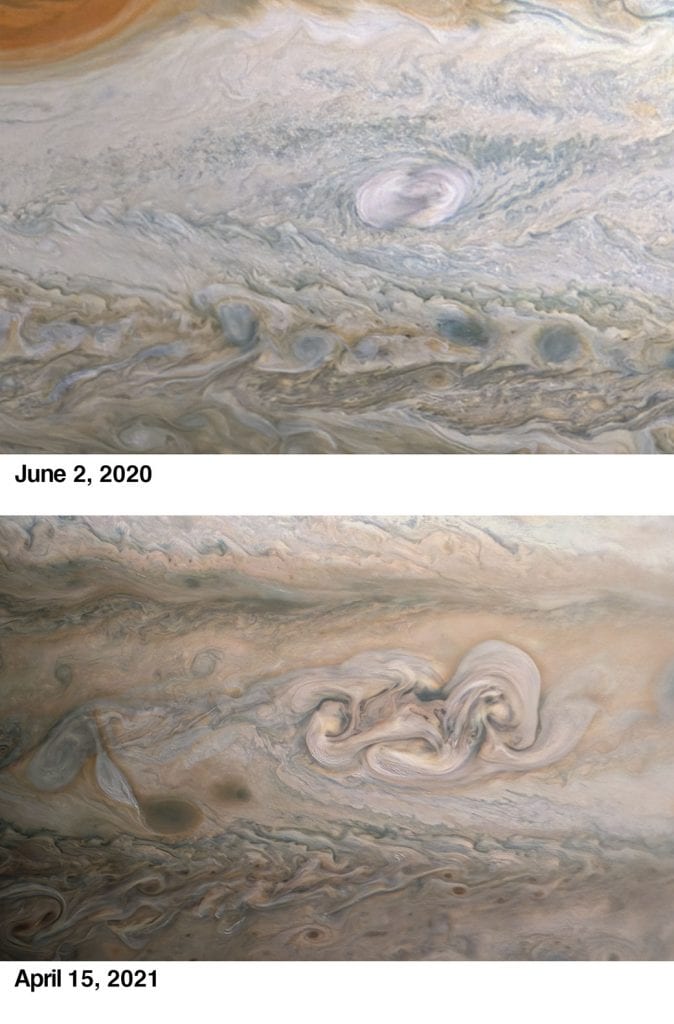 When the spacecraft came near the region of Clyde's Spot in April 2021, the JunoCam captured an image that revealed the development of the region. The remnant of the spot has turned into a complex structure, now called a folded filamentary region. It has doubled and tripled in size in latitude and longitude.
Unlike other similar features in the atmosphere of Jupiter which are short-lived, this one has the potential to last longer like Jupiter's Great Red Spot.
Juno will certainly snap new images of Clyde's Spot in the future as NASA's scientists will want to study this new storm in search of more answers about Jupiter's highly dynamic atmosphere.
---
Join the discussion and participate in awesome giveaways in our mobile Telegram group. Join Curiosmos on Telegram Today. t.me/Curiosmos
---
Sources:
• Greicius, T. (2021, May 18). Juno Returns to "Clyde's Spot" on Jupiter.
• Hartono, N. (2020, July 1). "Clyde's Spot" on Jupiter.
• India Today . (2021, May 19). Clyde's Spot on Jupiter is extending: Here are pictures from Juno's latest pass over.
• Kooser, A. (2021, May 19). NASA gets wild new view of distinctive 'Clyde's Spot' on Jupiter.
Share Now