NASA Spacecraft Enters Orbit Around Asteroid Bennu in Historic Sample Return Mission
A NASA spacecraft has successfully entered into orbit around an ancient asteroid, setting a pair of records along the way.
The OSIRIS-REx Spacecraft has successfully entered into orbit around Bennu, an ancient asteroid located a fascinating 110 million kilometers from Earth.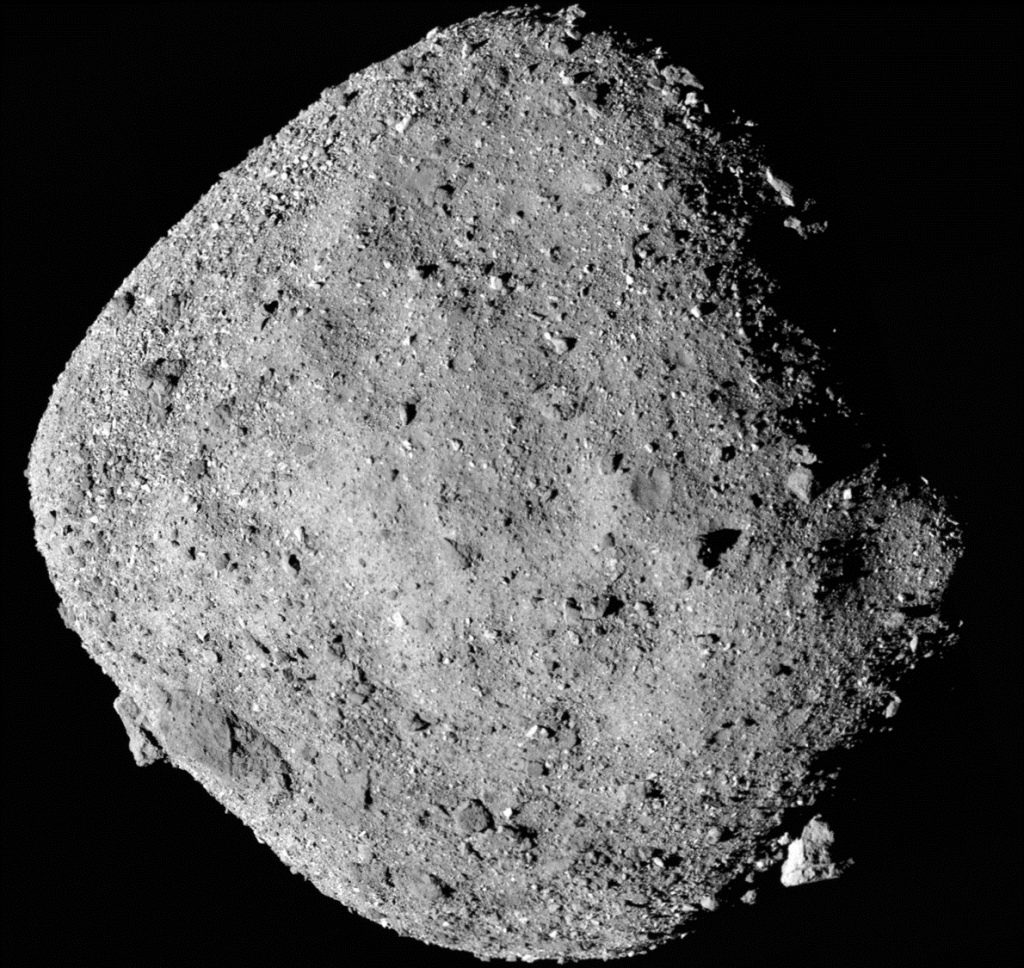 As noted by NASA, Bennu has become the smallest cosmic body to ever be orbited by a manmade spacecraft. Benn is only 500 meters across.
Visiting Bennu, orbiting it, and descending to its surface to obtain soil samples and bring them back to Earth is of great importance.
According to scientists, the asteroid is believed to be a carbon-rich space rock that may contain organic material, molecular precursors to life.
Bennu the asteroid thought to have come into existence some 34.5 billion years ago and is considered a leftover from the early solar system.
So far, OSIRIS-REx has discovered water located deep inside the asteroids.
It took the NASA Spacecraft more than two years to reach its target, and NASA hails that it made the right decision to choose Bennu as the object its mission would visit.
"Recently analyzed data from NASA's Origins, Spectral Interpretation, Resource Identification, Security-Regolith Explorer (OSIRIS-REx) mission has revealed water locked inside the clays that make up its scientific target, the asteroid Bennu," NASA explained.
"The presence of hydrated minerals across the asteroid confirms that Bennu, a remnant from early in the formation of the solar system, is an excellent specimen for the OSIRIS-REx mission to study the composition of primitive volatiles and organics," said Amy Simon, OVIRS deputy instrument scientist at NASA's Goddard Space Flight Center in Greenbelt, Maryland.
Scientists hip that by 2023, the spacecraft will return samples of Bennu's surface to Earth, which will allow scientists to unlock a few secrets of our solar system.
"When samples of this material are returned by the mission to Earth in 2023, scientists will receive a treasure trove of new information about the history and evolution of our solar system."
OSIRIS-REx is NASA's first asteroid sample return mission.