NASA's Juno spacecraft will pass 1,038 kilometers from the surface of Ganymede.
It has been two decades since Jupiter's Galilean moons were studied in detail by a space mission. The last time this happened was between 1995 and 2003 when the satellites were studied by NASA's Galileo spacecraft. Later today, the Juno spacecraft will approach the moon Ganymede and observe the surface from about 1,000 kilometers.
---
Everything you need to know about Jupiter's Ganymede
Ganymede is one of Jupiter's Galilean moons, the largest and most massive satellite in the solar system. It is twice as heavy as the Moon, slightly larger than Mercury in size, and has many interesting properties. It is the only satellite in the solar system that has a magnetosphere, for which the liquid core is responsible.
In addition, it has a rarefied atmosphere and ionosphere, its rotation is synchronized with the rotation of Jupiter. Observations of Ganymede using various space stations, including Voyager 1, Voyager 2, and Galileo, have shown that its surface is covered with concentric grooves, each of which is several kilometers wide.
Astronomers assumed that the cracks could have appeared as a result of the collision of the moon with another celestial body, but the strength and scale of the event were still unclear.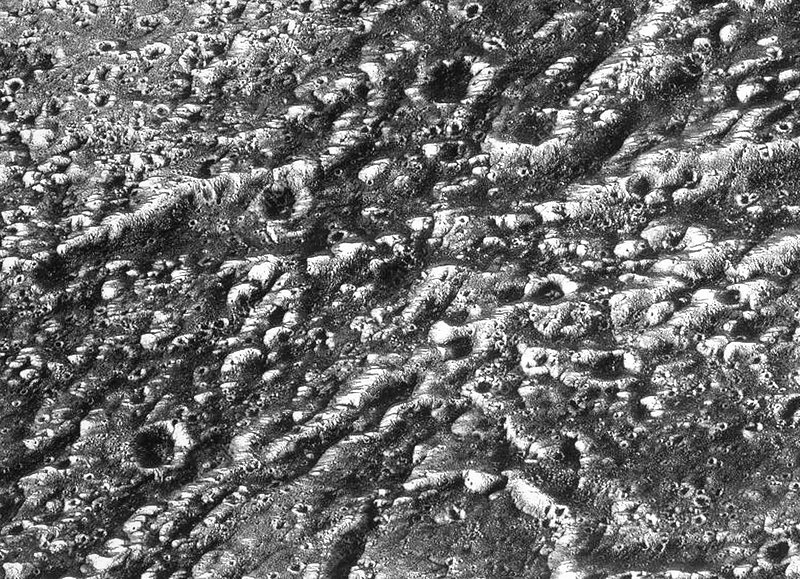 Scientists have also discovered that beneath the Ganymede surface lies a huge ocean that contains more water than all the oceans on Earth. It is believed that there may be life in it.
In fact, a recent scientific report suggested that alien worlds with underground oceans, similar to Ganymede, could be the best places to search for alien life. This is because potential life forms would be better protected under the typical protective layers of the surface and could develop and thrive safely.
Thus, Ganymede is one of the most important celestial bodies in the solar system for future research. Two missions that will study Jupiter's moons will be launched this decade – ESA's Jupiter Icy Moons Explorer and NASA's Clipper.
Juno's Upcoming Close Visit to Ganymede
The last visit to the largest moon Ganymede by an unmanned expedition was on May 20, 2000. And the next is today, June 7, when NASA's Juno mission will pass 1,038 kilometers from its surface.
Juno is equipped with important sensitive tools that will introduce Ganymede to the latest research methods of the new century.
Juno's instruments will be turned on three hours before takeoff. Data will be collected by the UVS ultraviolet spectrograph, the JIRAM infrared mapping device, and the MRW microwave radiometer.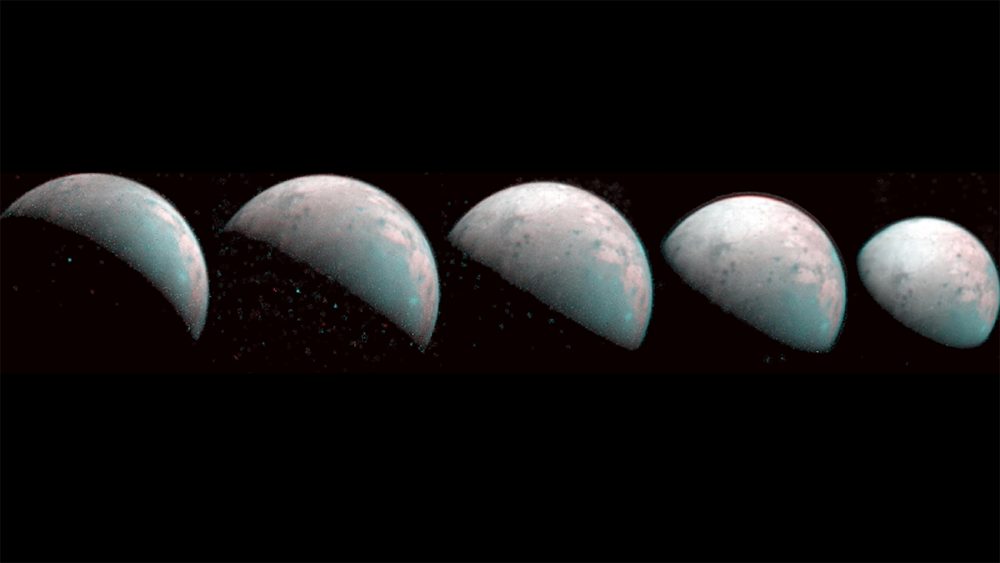 The JunoCam will also take detailed photos comparable to those from previous Voyager and Galileo missions.
Once the photographs arrive on Earth, scientists will compare them to old images, observing potential changes in Ganymede's surface – such as whether new craters have appeared.
The flight itself will be very fast – everything will be over in less than 25 minutes. It is estimated that about five photos will be taken during this period which may sound like an insignificant number but it will be useful both for current research and the preparation for future missions.
---
Join the discussion and participate in awesome giveaways in our mobile Telegram group. Join Curiosmos on Telegram Today. t.me/Curiosmos
---
Sources:
• Bartels, M. (2021, June 6). NASA's Juno to make the closest visit to Jupiter's biggest moon Ganymede in 20 years.
• Greicius, T. (2021, June 3). NASA's Juno to Get a Close Look at Jupiter's Moon Ganymede.
• Lyons, K. (2021, June 6). NASA's Juno probe will get close to Jupiter's moon Ganymede on Monday.
Share Now