The world is a greener place than it was 20 years ago.
Our planet has huge climate issues. The weather has become chaotic, and our climate is drastically changing.
But despite the many 'global warming' related issues we are facing, a new study has found our planet is becoming 'greener and leafier'.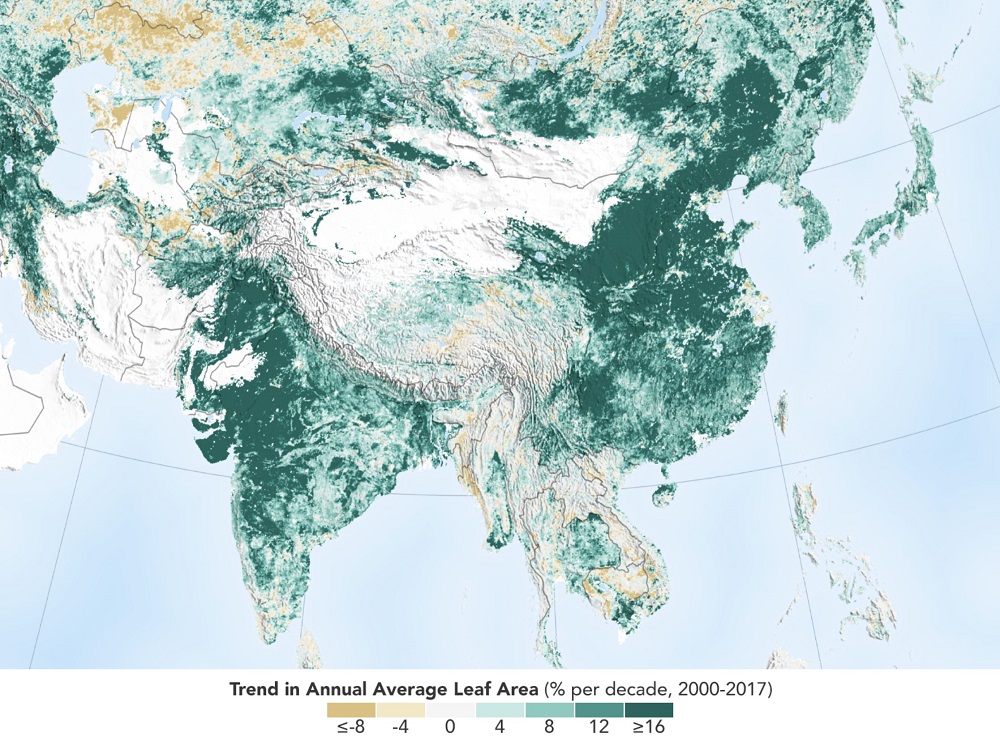 A recent NASA study has shown that two of the most inhabited countries on Earth are also responsible for the largest increase in green foliage.
Based on extensive satellite imagery, scientists have found that both China and India are responsible for a greener Earth.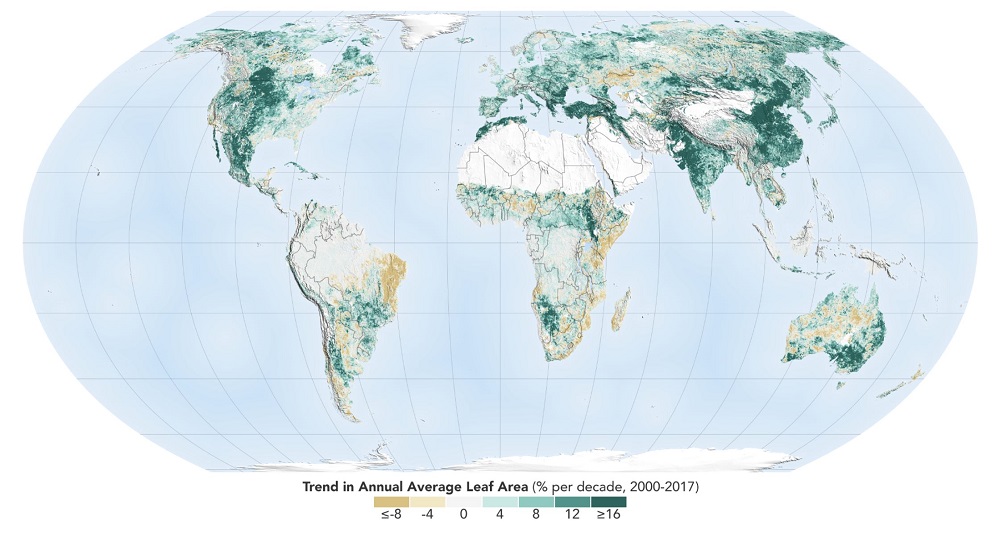 According to the new study, since the year 2000, our planet's 'green areas' have increased by as much as five percent.
In numbers, this means that there are more than two million square miles that have become greener and leafier.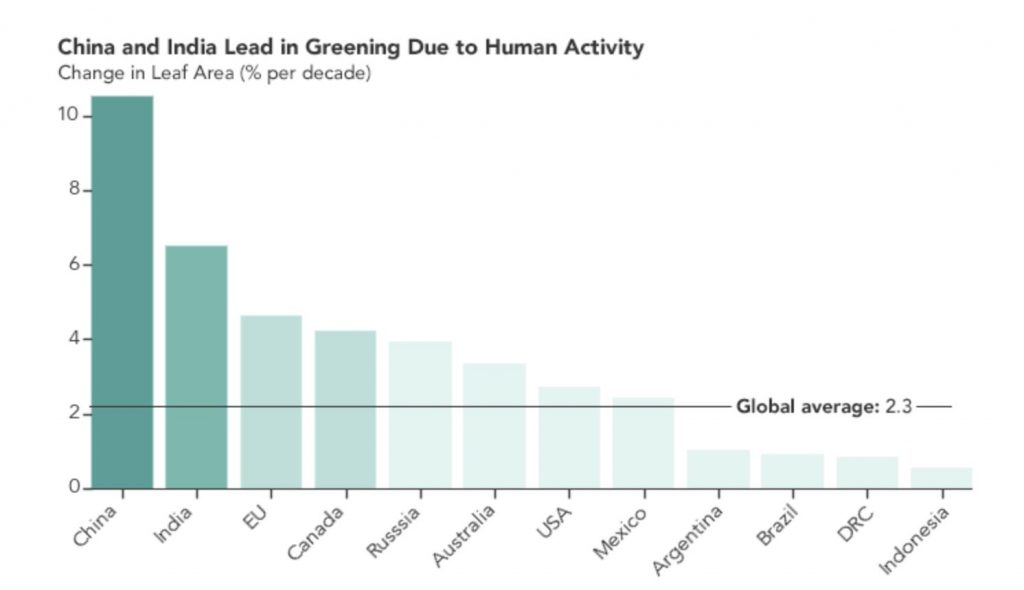 As noted by NASA, this area equals the sum total of the Amazon rainforests.
"China and India account for one-third of the greening, but contain only 9% of the planet's land area covered in vegetation — a surprising finding, considering the general notion of land degradation in populous countries from overexploitation,"
Chi Chen, the study's lead author explained in a statement
.
The new data was collected by NASA's MODIS tool, located on two satellites orbiting Earth, and in charge of snapping high-res images of our planet's surface.
As noted by the American Space Agency, China is responsible for as much as a quarter of the total increase in green areas. According to NASA, from the total, 42% comes from forests and as much as 32% from farmlands.
India, on the other hand, has contributed as much as 6.8 percent to the rise of green areas on Earth, where 82% comes from croplands and 4.4% from forests.
Share Now