Ingenuity flew 100 meters in the Martian atmosphere in a new record-long flight.
NASA's Mars Helicopter made a new record-long flight – Ingenuity was able to fly a total of one hundred meters in 80 seconds at a five-meter altitude. 
---
The first-ever controlled flight on Mars took place on April 19, 2021, showing that unmanned aerial vehicles can autonomously fly in a rarefied atmosphere. On April 22, the device conducted a second flight, this time slightly increasing the altitude, range, and duration of the flight, as well as taking photographs of the area from the air.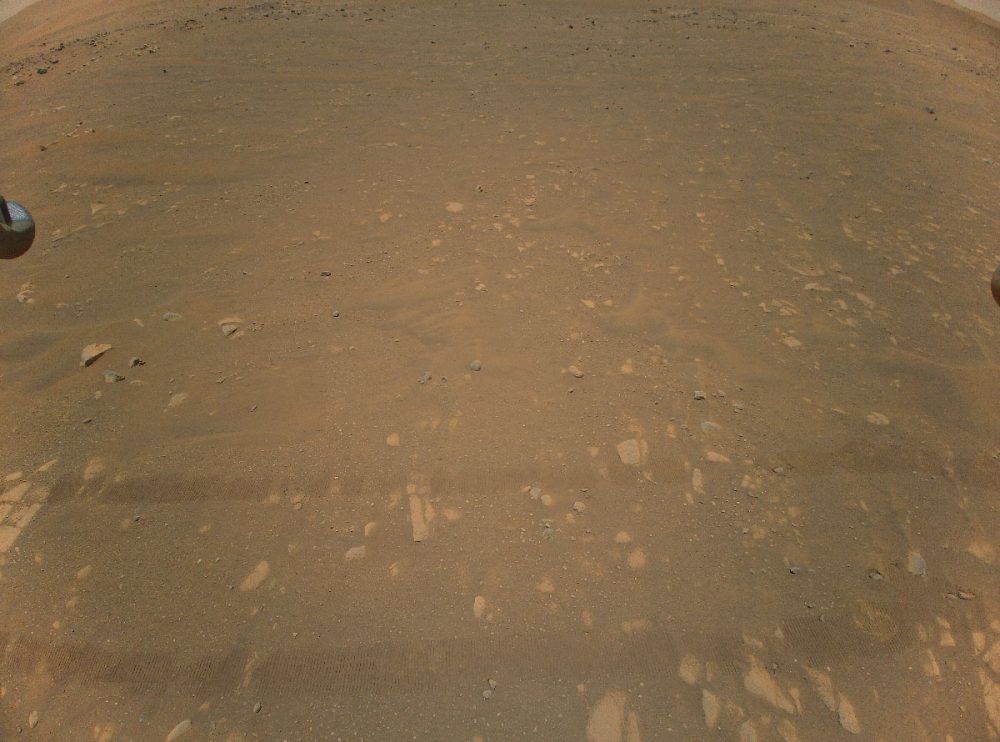 Ingenuity made its third flight on April 25, 2021, and spent 80 seconds in the air, which is close to the limit value of 90 seconds. During this time, the helicopter managed to rise vertically to a height of five meters, then fly 50 meters forward, reaching a maximum speed of 2 meters per second, after which it turned around and returned to its original point.
Ingenuity's third flight convinced engineers that the drone is capable of making a long flight. The next attempt of the helicopter should take place in a few days but no details have been disclosed yet.
Below is NASA's brand new video made from images taken by the rover's Mastcam-Z. Perseverance took so many images that it almost seems like a real video.
Unfortunately, we will not see a similar video from Ingenuity's point of view from the air, but the helicopter's cameras can actually take extremely high-quality photos. During the first flight on April 19, engineers activated only the black-and-white cameras on the drone. After the second test, we received the first color images.
Yesterday's test was extremely challenging for the onboard cameras, as for the first time, Ingenuity went a long distance at a higher speed. Thus, the team was given the opportunity to test the software and the algorithms embedded in it to see if the helicopter can shoot under these conditions.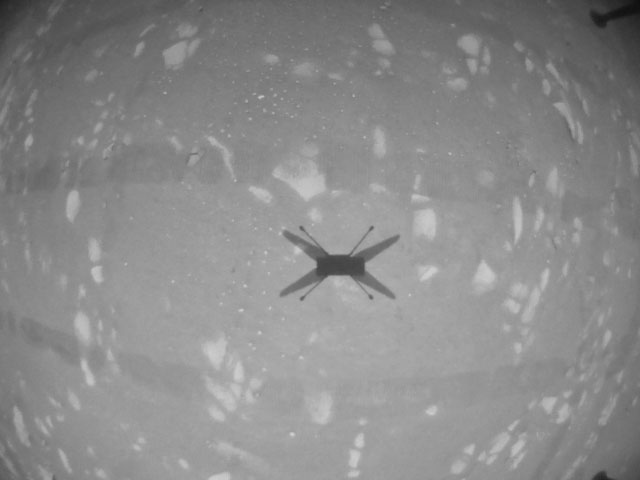 Such tests are impossible here on Earth as there is no test chamber in existence that can replicate the conditions of the Martian atmosphere at 100%. There are vacuum chambers, of course, that were used to do initial tests for the helicopter months before the mission was launched but they are extremely small.
There were no guarantees that the cameras would successfully track the ground beneath the helicopter while it is flying at higher speeds on Mars. Images from Ingenuity's third flight are to be expected soon. With them at hand, engineers will be able to adjust the software and algorithm to achieve maximum performance during the next flight in several days.
Overall, Ingenuity's mission will likely include two more flights total. It is expected that these last attempts will be more adventurous and will push the helicopter beyond its limits. Once the window for Ingenuity closes, Perseverance will begin its own scientific mission.
---
Join the discussion and participate in awesome giveaways in our mobile Telegram group. Join Curiosmos on Telegram Today. t.me/Curiosmos
---
Sources:
• NASA. (2021, April 25). NASA's ingenuity MARS helicopter FLIES FASTER, farther on third flight – NASA's Mars exploration program.
• Wall, M. (2021, April 25). Mars helicopter ingenuity goes long distance in 3rd flight on red planet.
Share Now