The reason for the drastic changes in water level in the Jezero crater is not clear yet - whether the fluctuations were due to seasonal changes or catastrophic phenomena. The Perseverance rover now has new targets for research which may answer at least some of our questions.
For many years, scientists have imagined the history of Mars as follows: in the distant past, the planet had a dense atmosphere. It was warm and covered with rivers and lakes, suitable for life. Then it lost its magnetic field, the atmosphere thinned and its surface turned into today's icy desert. This, of course, is true – but the new Mars rover Perseverance has now made its first discoveries, which reveal intriguing details that had remained hidden from the eyes of researchers.
---
What did NASA's Mars rover find?
Jezero Crater
The landing site of NASA's Mars rover was not selected accidentally. When seen from orbit, there are structures in the crater area that resemble a river, its delta, and a lake. Of course, the existence of these bodies of water was just a guess – until Perseverance landed, no one knew for sure.
Perseverance's first discoveries
But now that the first data have been obtained, we can say for sure – the scientists were right in their assumptions! The images from the MastCam-Z panoramic cameras and the RMI microscope prove conclusively that the arrangement of the rocks at the bottom of the crater, as well as the rock layers, confirms what any geologist would expect to see in the area of ​​a once-dried delta.
But the story turns out to be more complex than previously thought.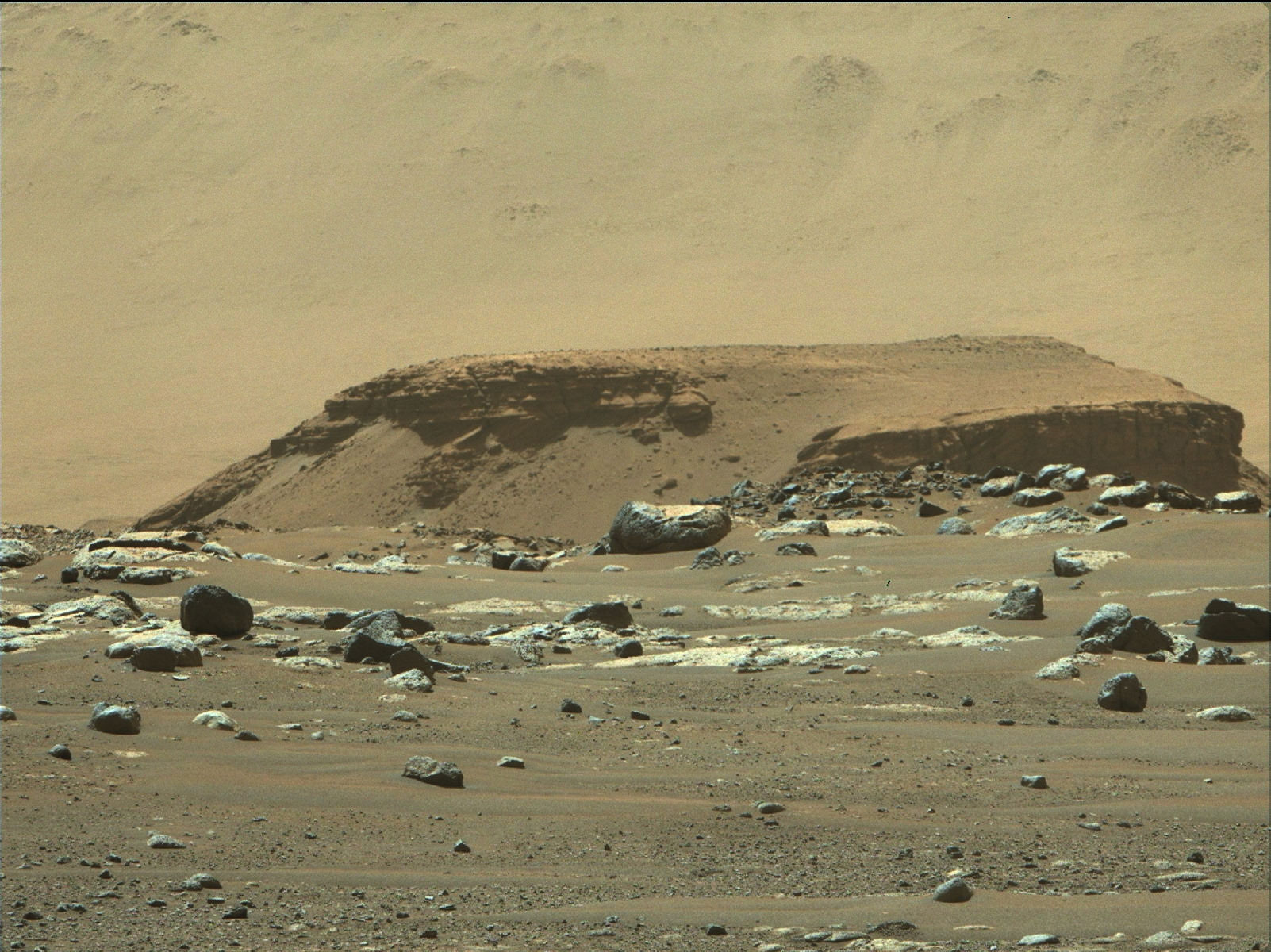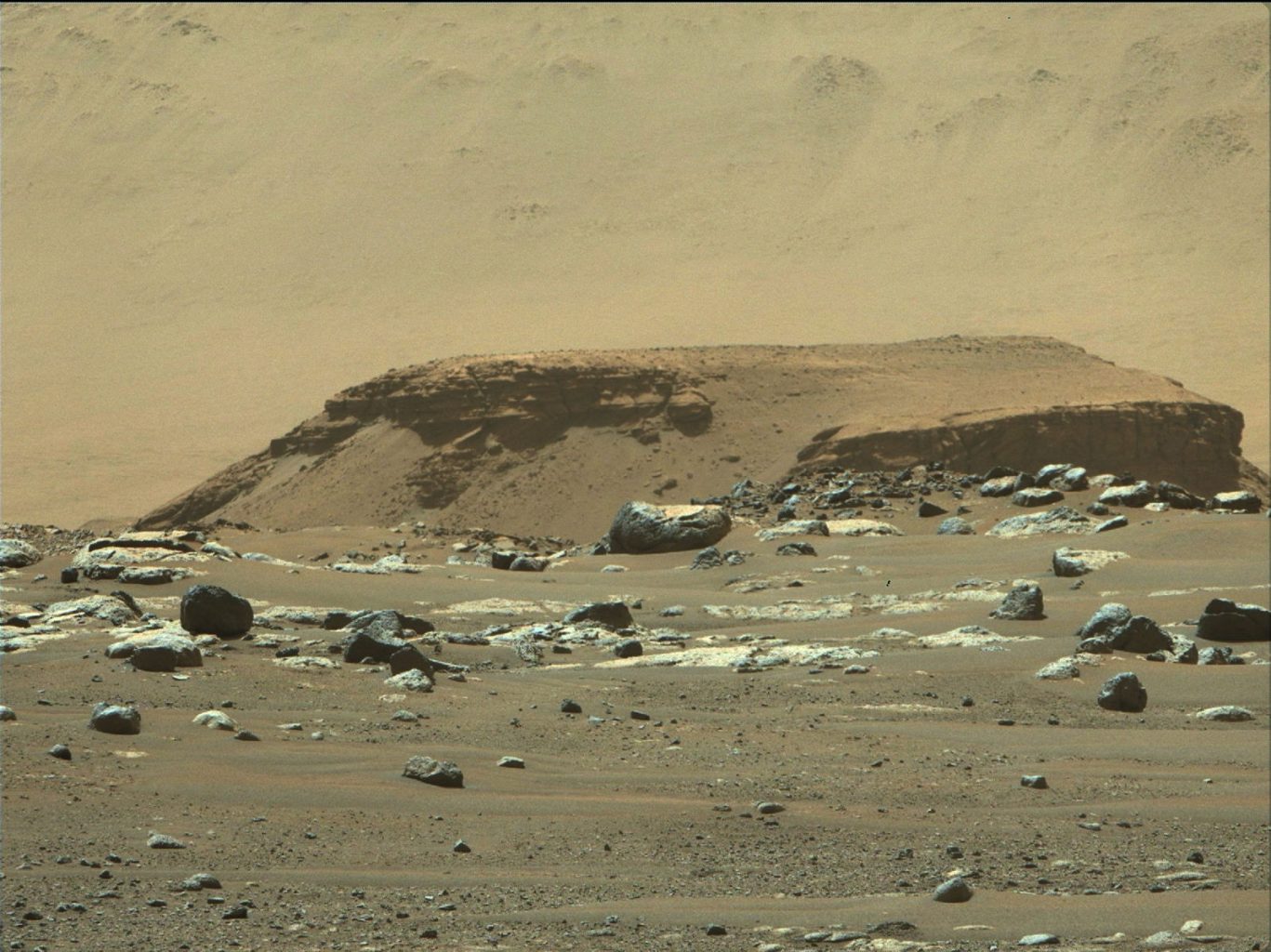 Water levels
Scientists have obtained data that show that the water level has changed dramatically over the course of history – it has risen and fallen to the point where the lake is completely dry. However, the reason for this is not clear yet – whether the fluctuations were due to seasonal changes or catastrophic phenomena.
Perseverance's future research
More research is needed, and for this purpose, Perseverance will be sent to study the rocks, which are positioned in the delta itself. This information is described in one of the articles published today in the pages of the scientific journal Science.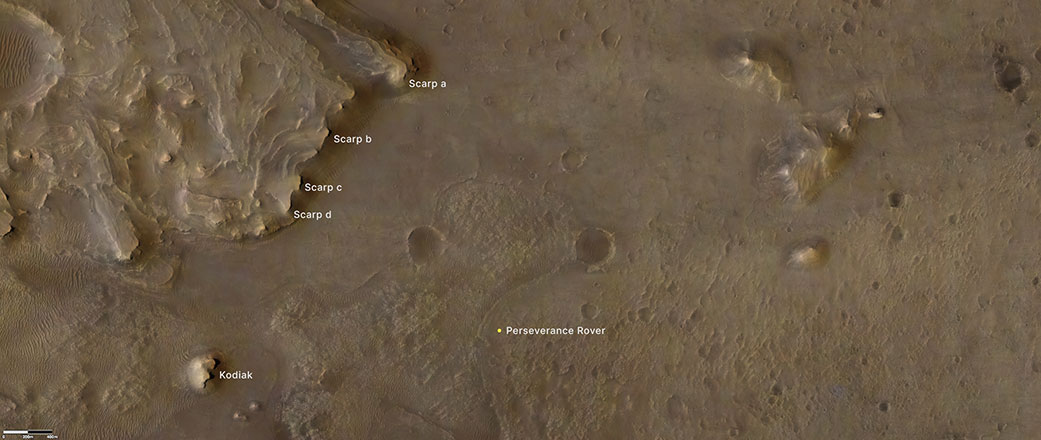 Stones too massive to be dragged by a river
Large, rounded stones were also found, which must have rolled along the bottom of the lake, but there is also a surprise here – they are too massive to be dragged by a river. One possible explanation is that there were once severe floods on Mars that piled up rocks in the lake. What led to the hypothetical floods is not clear, but on Earth, such phenomena are caused by abundant precipitation or melting ice.
Martian past
But the plot of the Martian past became even more entangled, according to another article published in the pages of Nature magazine. It reveals that some of the valleys of Mars, perhaps a quarter of them, were carved by short-term phenomena – such as the aforementioned floods. And if until now we thought that the Martian canyons were sculpted for hundreds or thousands of years, now we are accumulating data that show that they probably formed in months or years.


Good or bad news?
This is good news and bad news for the prospect of life ever existing on the Red Planet. It takes a long time for the mechanisms of evolution to work and for living organisms to appear, so the presence of short-term events in the past is not what an astrobiologist wants to hear.
Alternatives
But on the other hand, catastrophic phenomena could have buried the already formed oases of life under the sedimentary layers, so that they were protected from later changes on the planet and from cosmic radiation. So the rock deposits on the edge of Lake Crater are the perfect place to look for traces of life on Mars.
---
Join the discussion and participate in awesome giveaways in our mobile Telegram group. Join Curiosmos on Telegram Today. t.me/Curiosmos
---
Sources:
• Chu, J. (n.d.). Rover images confirm Jezero crater is an ancient Martian Lake. MIT News | Massachusetts Institute of Technology.
• EurekAlert! (n.d.). First images from latest Mars rover show ancient river delta in jezero crater.
• Goudge, T. A., Morgan, A. M., Stucky de Quay, G., & Fassett, C. I. (2021, September 29). The importance of Lake breach floods for valley incision on early Mars. Nature News.
• Greicius, T. (2021, October 7). NASA's perseverance sheds more light on Jezero crater's watery past. NASA.
• Kluger, J. (2021, October 7). Boulders on Mars suggest a warm and humid past. Time.
• Mangold, N. (n.d.). Magmatic and crustal differentiation history of granitic … Perseverance rover reveals an ancient delta-lake system and flood deposits at Jezero crater, Mars.
• O'Callaghan, J. (2021, October 7). NASA's perseverance rover finds signs of epic ancient floods on Mars. Scientific American.
• Ravisetti, M. (2021, October 8). Nasa Mars Rover reveals landing site was a huge lake, could hold signs of past alien life. CNET.
• Wall, M. (2021, October 7). Perseverance rover confirms existence of ancient Mars Lake and River Delta. Space.com.
Share Now