A mysterious out-of-place object photographed by the Perseverance rover on the surface of Mars has now seemingly disappeared. The exact origin of the object remains a mystery to NASA.
A mysterious object that appeared in images taken earlier this month by NASA's Mars Perseverance Rover has vanished, CNN reports. The object looked like something never before seen on Mars. It was not a rock and resembled Martian noodles or spaghetti.
Imagery captured by the rover's Right Hazard Avoidance Camera (Hazcam) on July 12 clearly reveals the object. There was no sign of the object four days later.
What exactly it is remains a profound mystery but there is a good chance that the object comes from Earth.
The NASA Jet Propulsion Laboratory has not confirmed where the cord comes from, but a spokesperson told Agence France-Presse that "we have been discussing where it came from. However, there's been speculation that it's a piece of cord from the parachute."
"Note that we don't have confirmation that it's one or the other," the spokesperson added.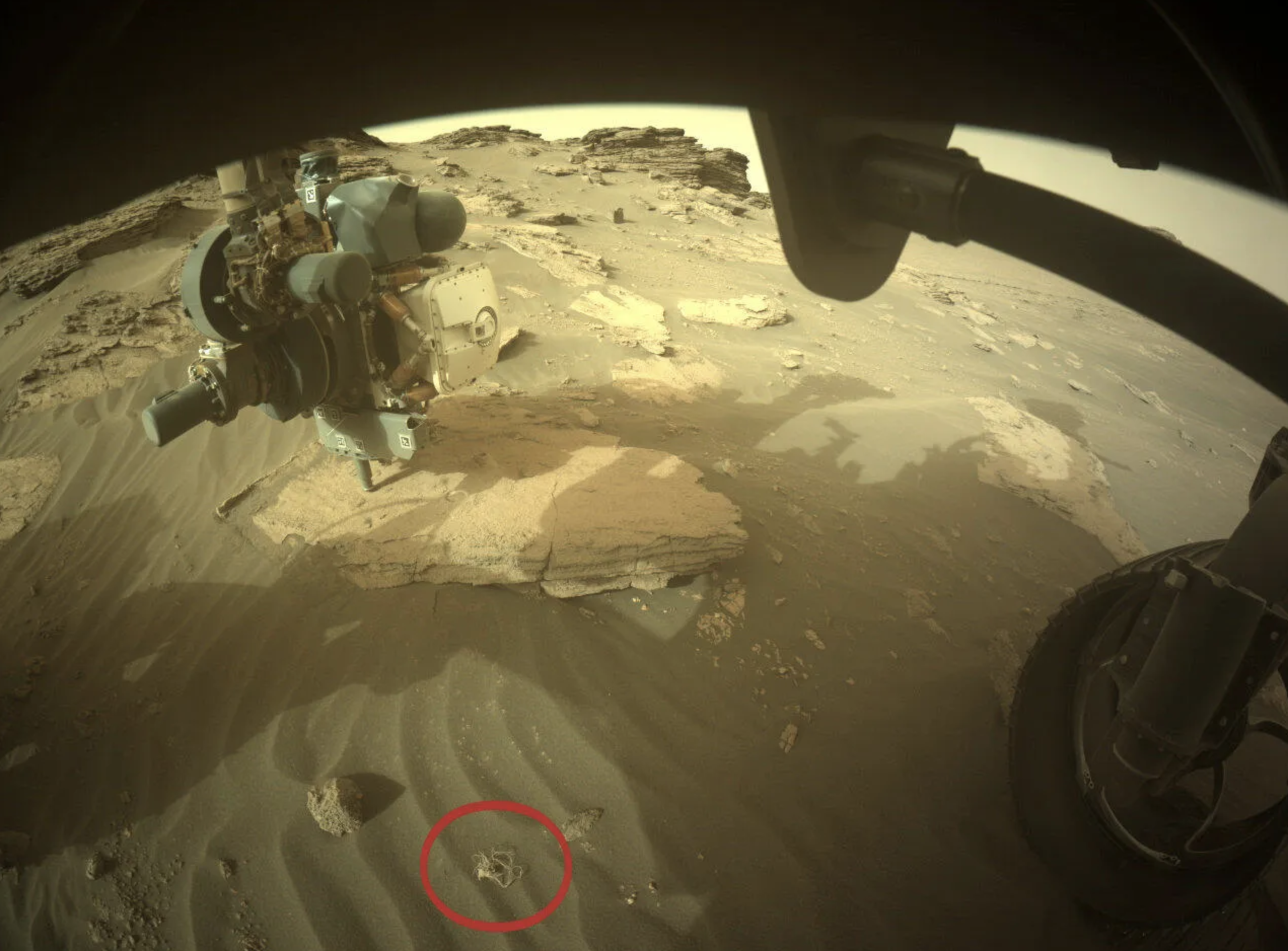 There is some distance between Perseverance's landing spot in the Jezero Crater and the string's location, so if it is indeed part of the parachute, then that is one big coincidence on Mars.
However, according to CNN, a spokesperson said that wind may have blown the artifact to the location.
More NASA trash is likely to be found on Mars' surface. After returning to the location of its original landing, Perseverance spotted its own parachute in the Martian desert in April.
According to the rover's tweet, a thermal blanket piece discovered in June was revealed to have come from the descent stage.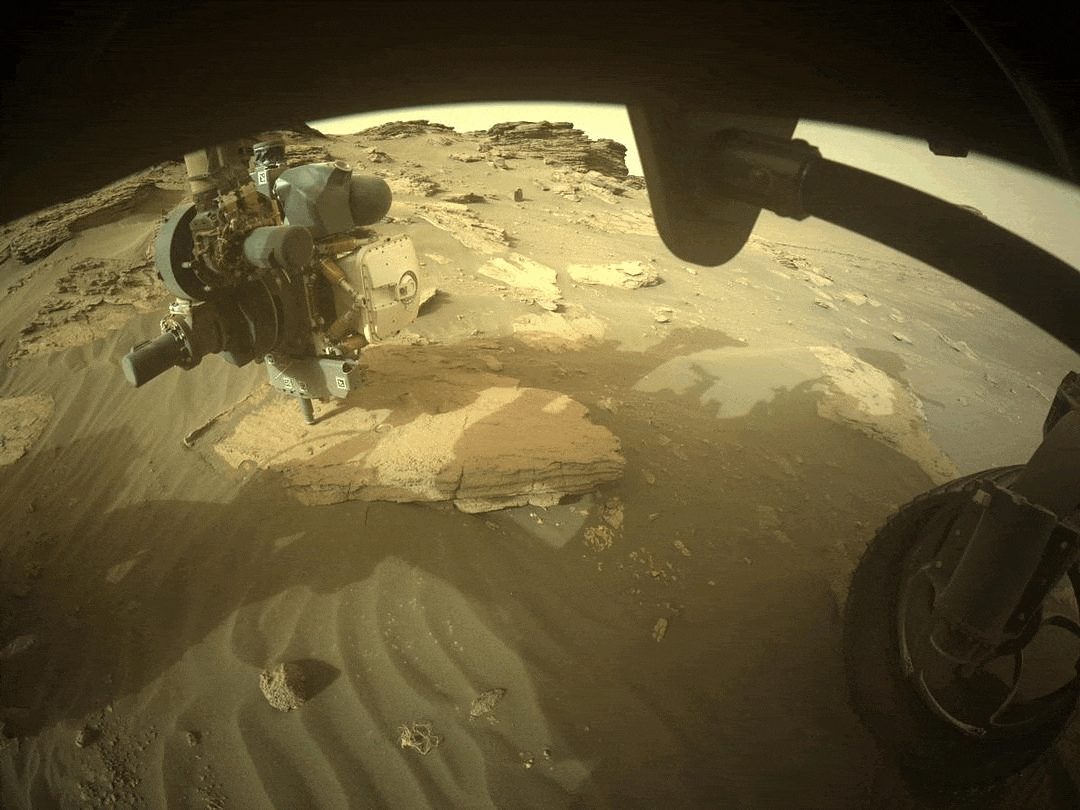 Space trash isn't just polluting Earth's orbit – it can now also be found on other planets' surfaces, especially on the Moon.
Currently, the rover is investigating an important site for collecting samples. Perseverance is exploring an old river delta in the Jezero Crater, a prime location for finding evidence of ancient life. Evidence of alien life on Mars can probably be found at Jezero if there was alien life on Mars in the past.
Regardless of what Percy photographed on Mars, it's now gone, and the rover is busy collecting precious specimens from the Jezero Crater. Scientists will investigate these samples collected by the rover on Earth to see if they contain any signs of alien life.
Together with its older robotic brother Curiosity, Perseverance will continue exploring Mars' surface, while both will send back images of the planet. Moreover, we will keep a close eye out for other curious, out-of-place objects on the surface of Mars.
Strange things have been photographed on Mars by the rovers in the past. We've seen objects that resemble pyramids, doors, cannon balls, and even crab-like monsters. And while these crazy finds are likely no more than the mind playing tricks with us, we wouldn't be too much surprised if we do find evidence that life exists on Mars, albeit a primitive one.
---
Join the discussion and participate in awesome giveaways in our mobile Telegram group. Join Curiosmos on Telegram Today. t.me/Curiosmos
Share Now