Archerfish, known for their ability to knock insects out with a stream of water, are adept at judging the relative number of objects. This is the conclusion reached by biologists who taught these fish to shoot images on a disk that was placed above their tank.
In the experiments, the fish were tasked to choose from two sets of points on disks, with some individuals receiving a reward when they fired at a stimulus consisting of a smaller number of points, while others – vice versa.
The fish quickly learned this pattern and chose the correct set even when the number of points in the sets was changing.
---
Different animals can estimate the number of objects
Many animals, from primates to arthropods, have the so-called sense of number, that is, the ability to estimate the number of different objects by eye, for example, food items, relatives, or predators.
Zoologists are aware of this through experiments in which representatives of different species are asked to choose between two sets of visual stimuli that differ in the number of elements.
However, the results of such tests are not always amenable to unambiguous interpretation. In particular, it is possible that some animals participating in them are guided not by the number of stimuli, but by the non-numerical properties of their sets, including area and density.
Scientists taught Archerfish to distinguish numbers and count
A team of researchers led by David Potrich of the University of Trento has developed a more accurate way to find out if an animal can judge the number of visual stimuli. Scientists decided to test it on Archerfish (Toxotes jaculatrix). Found in estuaries and mangroves from India to Australia, these fish are renowned for their ability to hunt insects by knocking them out of their mouths.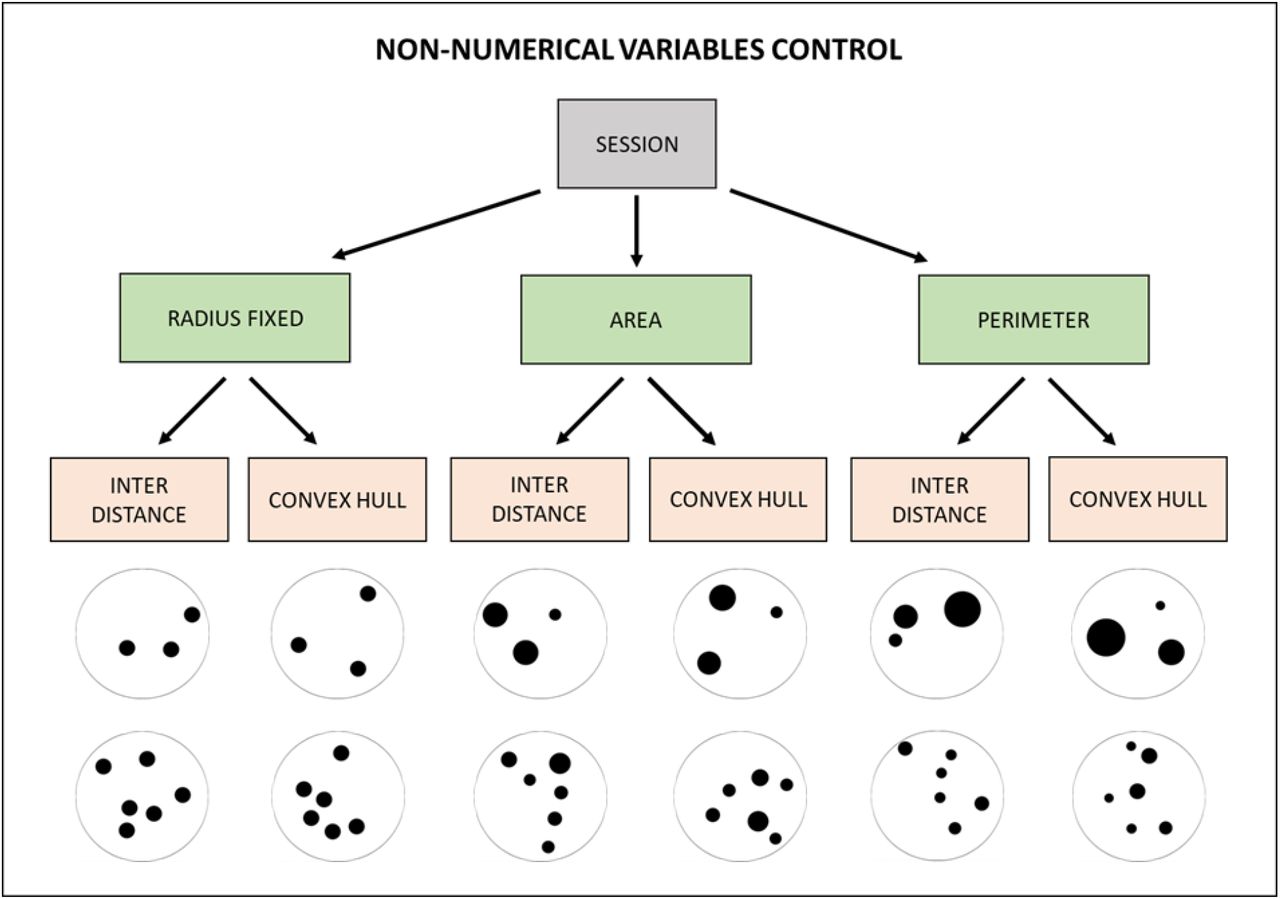 First, Potrich and his colleagues taught archerfish to shoot water at an image on a monitor mounted above an aquarium in exchange for food. Then they selected eight individuals and trained them to distinguish from each other two images, consisting of three and six points, respectively.
Four individuals received a reward if they shot the stimulus from six points, and four more – if they chose a stimulus from three points. The sets of stimuli that were used during training and in further experiments were selected so that their radius, area, and perimeter coincided.
So the authors ensured that the fish are guided by the number of points, and not by the non-numerical characteristics of the images.
After completing the spray gun training, the researchers ran three no-reward tests, each of which consisted of 24 attempts. In the first one, the fish, which were taught to shoot at an object from three points, were offered a choice of objects from two and from three points.
In this case, individuals who, at the training stage, learned to choose a stimulus from six points, had to choose between stimuli from six and nine points, respectively.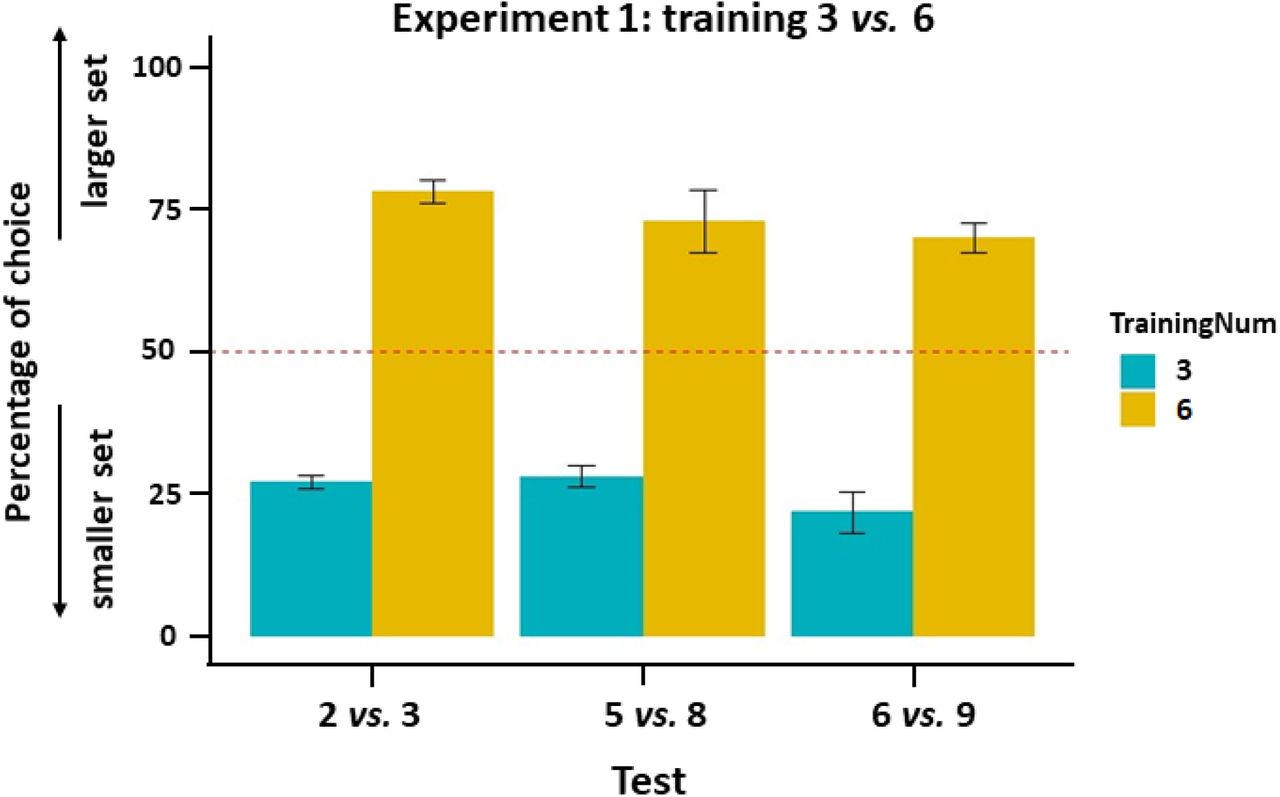 What happened during the second experiment?
In the second test, the two groups were reversed: individuals trained to select an object from three points were asked to choose between objects from six and nine points, respectively; and individuals trained to select a stimulus from six points were shown stimuli from two and three points, respectively.
Finally, in the third test, representatives of both groups had to choose one of two objects, consisting of five and eight points, respectively.
In all three cases, the fish adhered to the learned rule (p <0.001). Fish that learned to select an object from three points were more likely to select objects with fewer points in all tests. In contrast, individuals trained to select a stimulus from six points preferred stimuli consisting of more points.
Thus, archerfish have demonstrated the ability to assess the relative amount of stimuli and make decisions based on this information.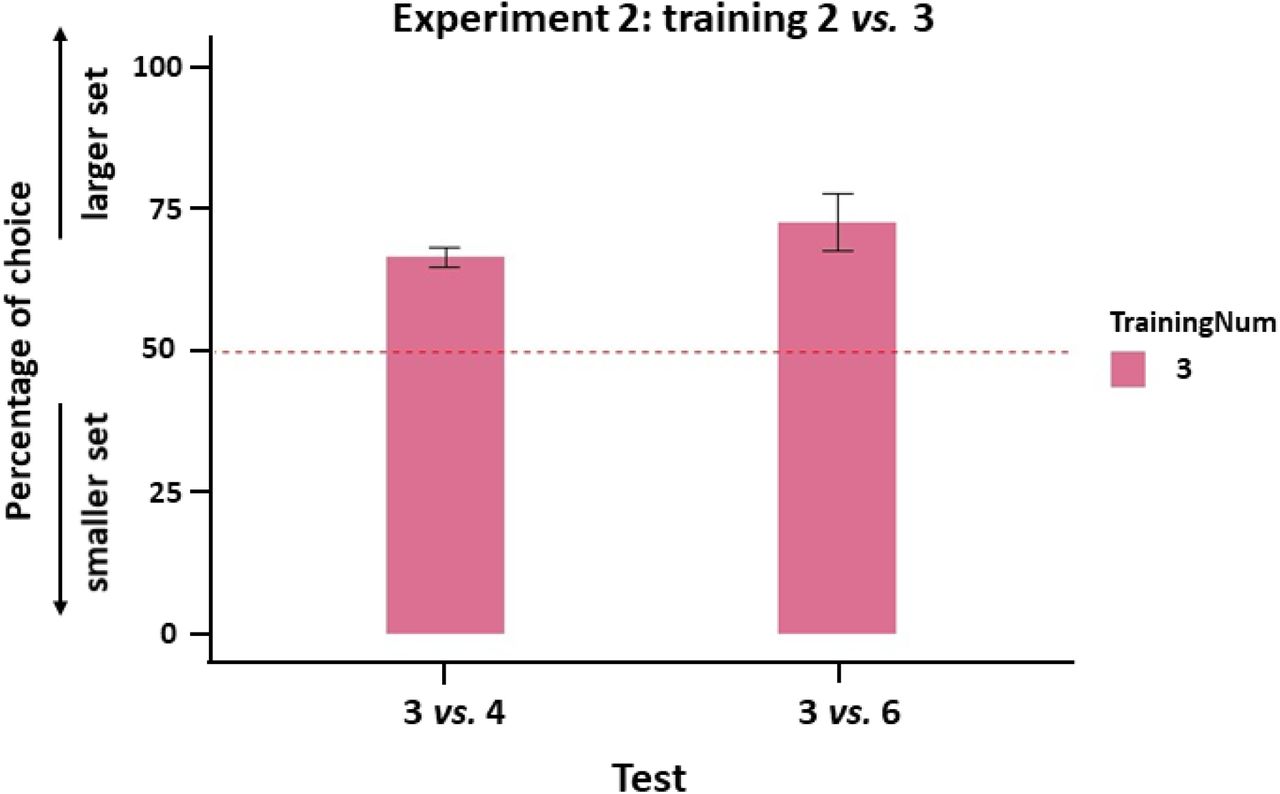 In the next step, the authors repeated the experiment but used only small amounts of stimuli. They showed the archerfish objects consisting of two and three points, respectively – and taught them to choose those that consist of three points.
Then, in two tests, each of which also had twenty-four attempts, the fish were asked to choose between stimuli from three and four points and from four and six points. As expected, in both trials, subjects were more likely to shoot targets with more points (p <0.001).
As in the first part of the experiment, the fish were guided by the relative rather than the absolute number of objects. Previously, similar results were obtained for some other fish species, for example, the common scalar (Pterophyllum scalare) and guppy (Poecilia reticulata).
The tendency to focus on relative numbers appears to be more in line with the challenges that fish have to do in the wild. In contrast, honey bees (Apis mellifera), by contrast, are more likely to be guided by absolute numbers.
---
Join the discussion and participate in awesome giveaways in our mobile Telegram group. Join Curiosmos on Telegram Today. t.me/Curiosmos
---
Sources:
• Jefferson, R. (2021, December 28). Fish can count? Archerfish shows promising ability to identify numbers by spitting on computer screens. Science Times.
• Page, M. L. (2021, December 22). Archerfish prove they can count by spitting at computer screens. New Scientist.
• Potrich, D., Zanon, M., & Vallortigara, G. (2021, January 1). Archerfish number discrimination. bioRxiv.
• Randall, I. (2021, December 27). Nature: Bizarre experiment with spitting archerfish suggests that they can distinguish numbers. Daily Mail Online.
• Yirka, B. (2021, December 28). Experiments suggests archerfish can differentiate between numbers. Phys.org.